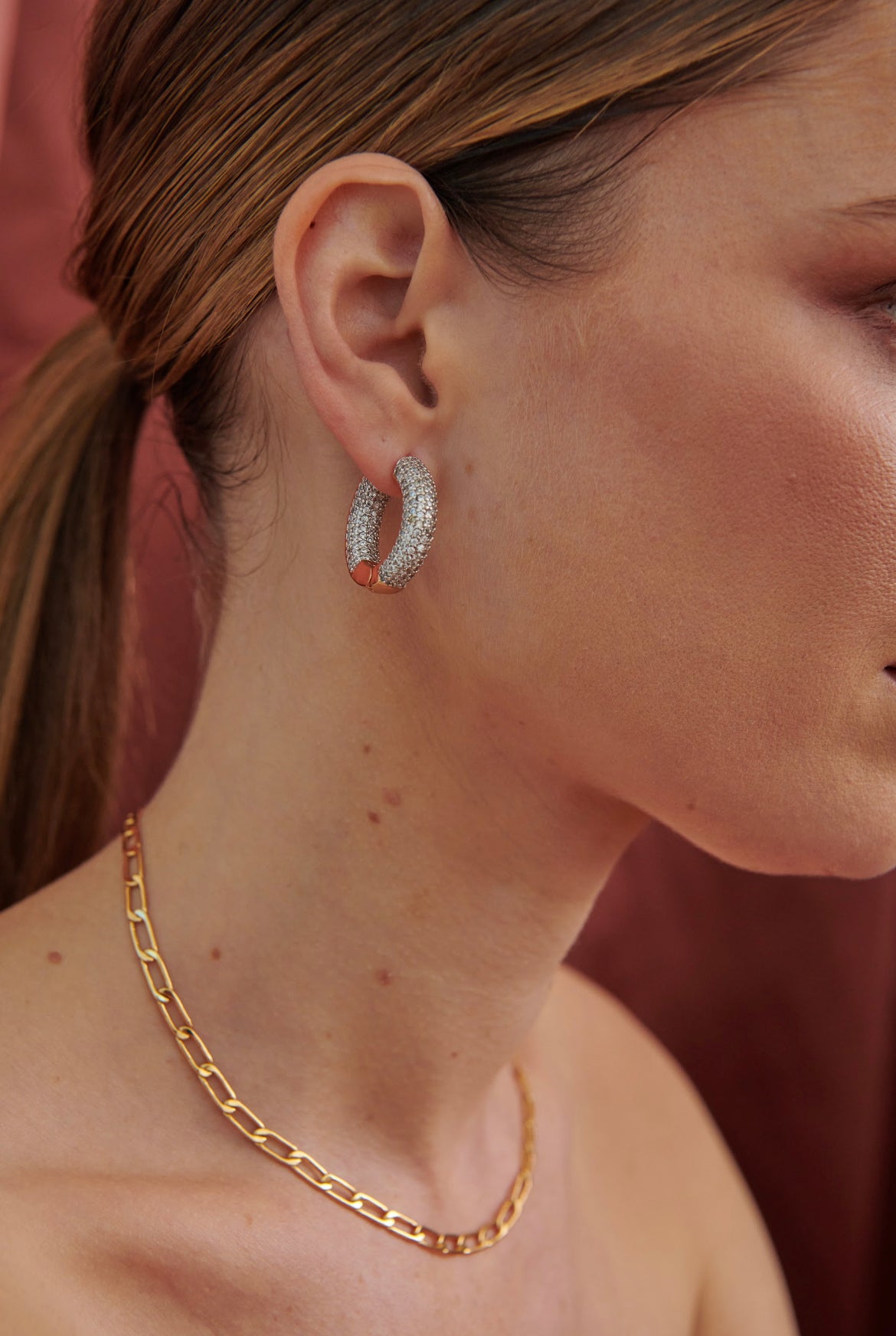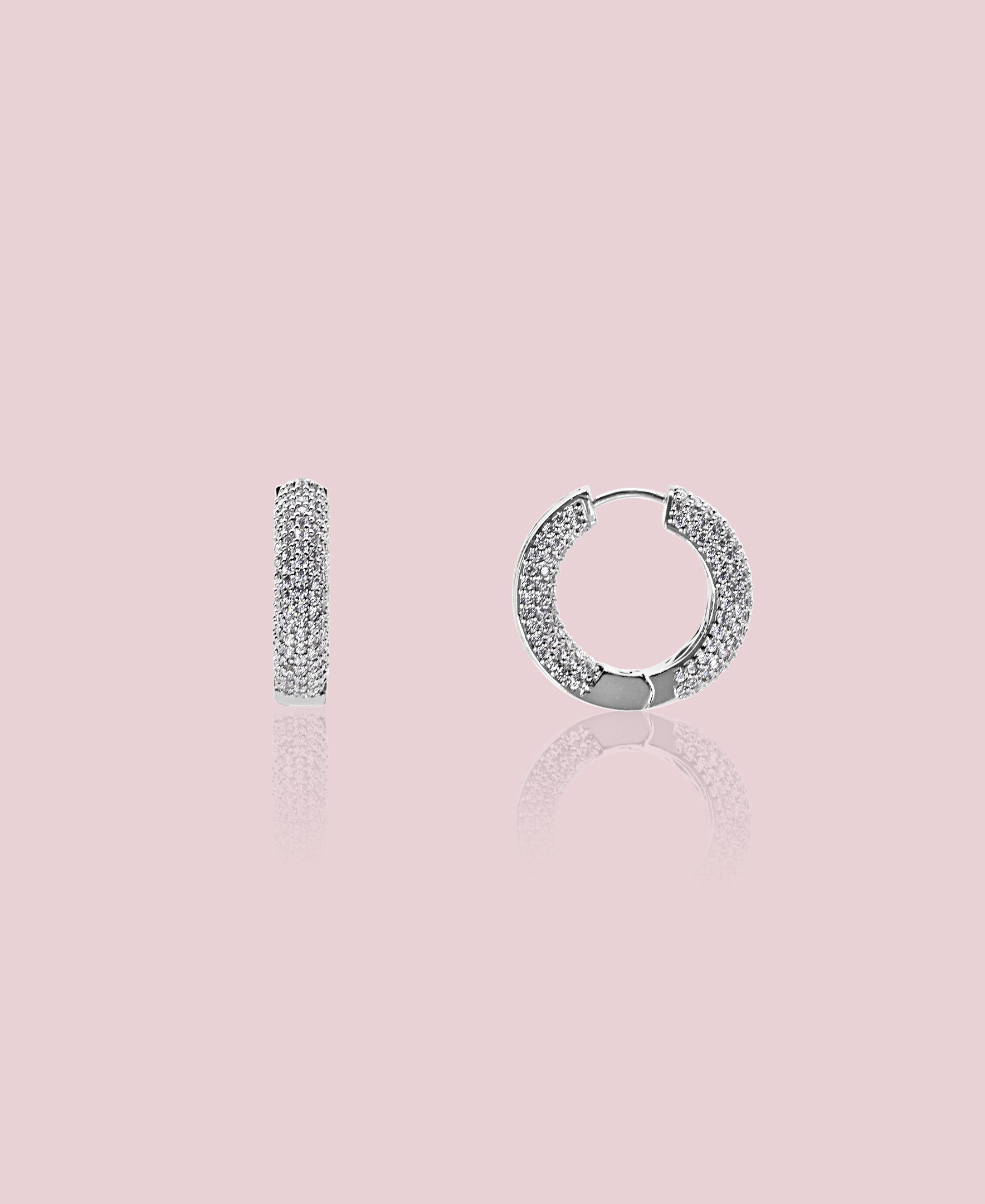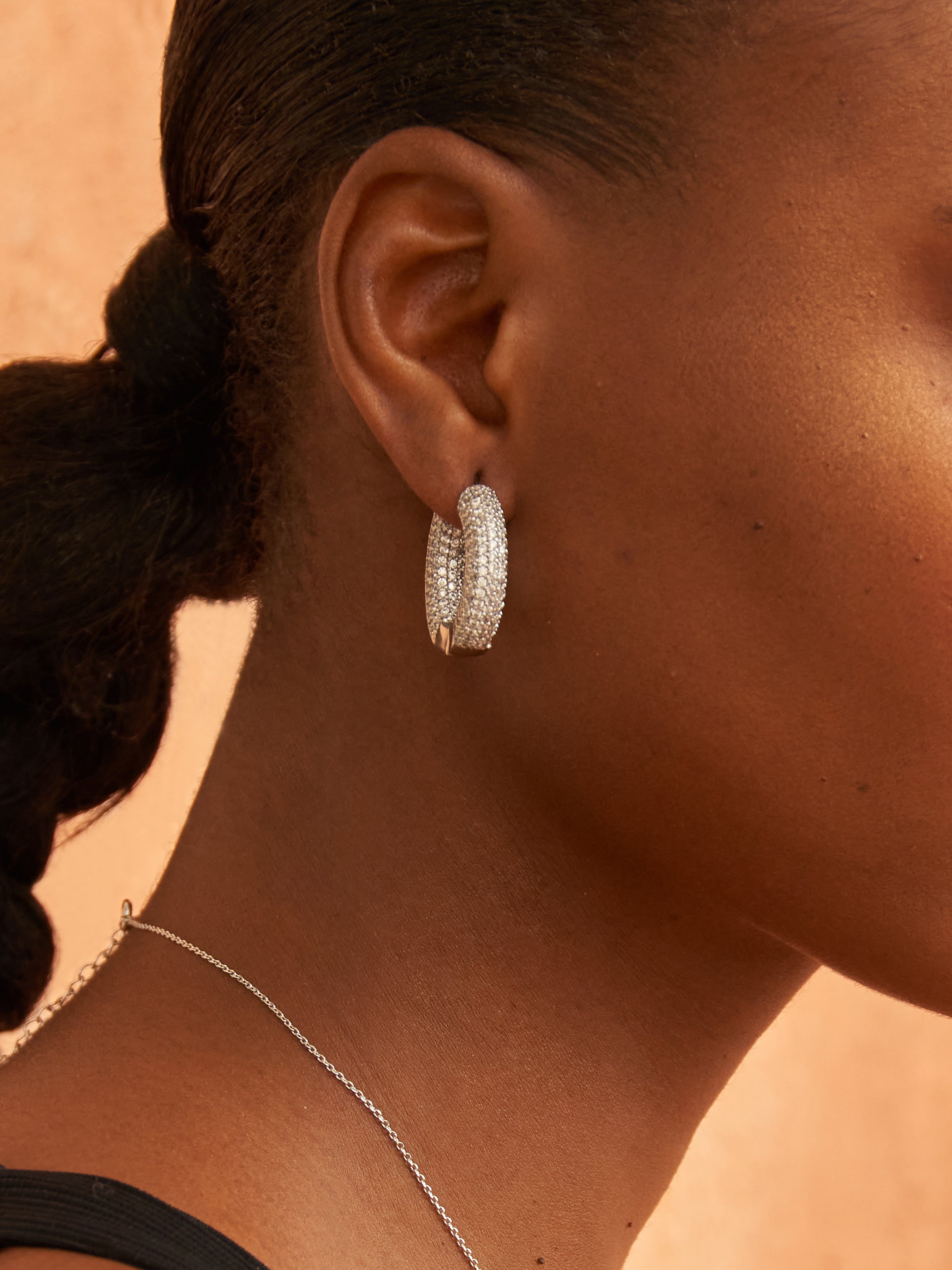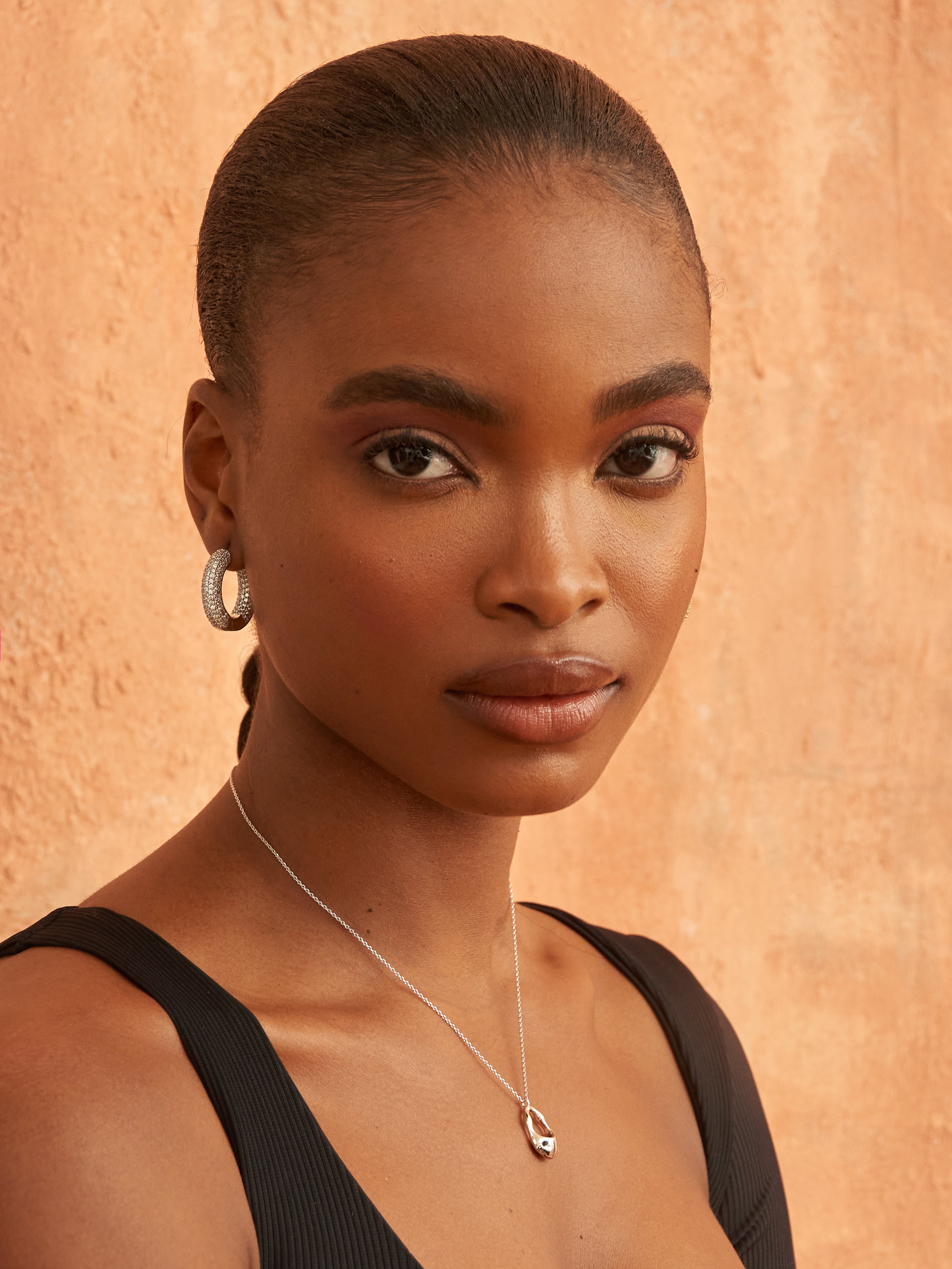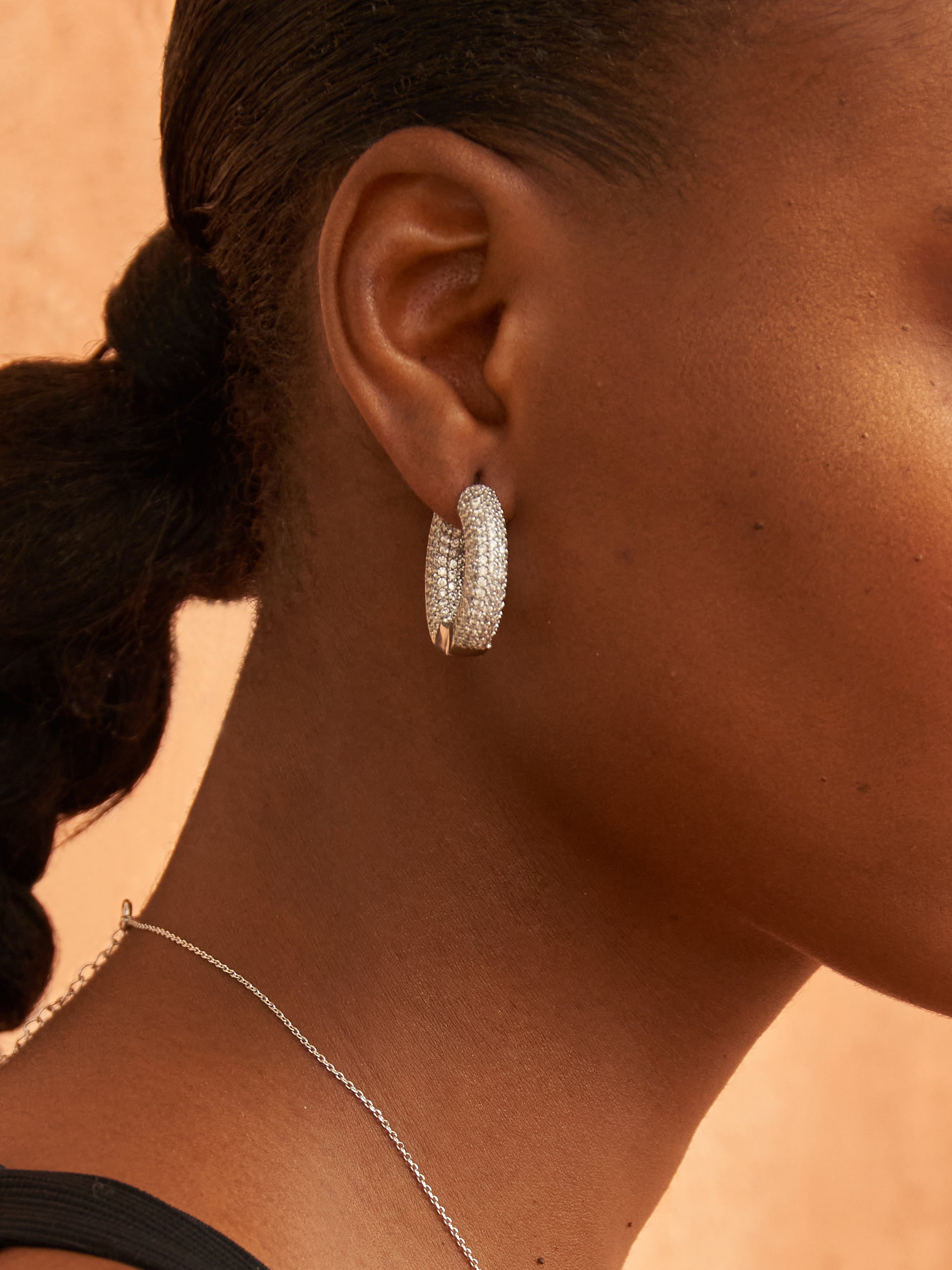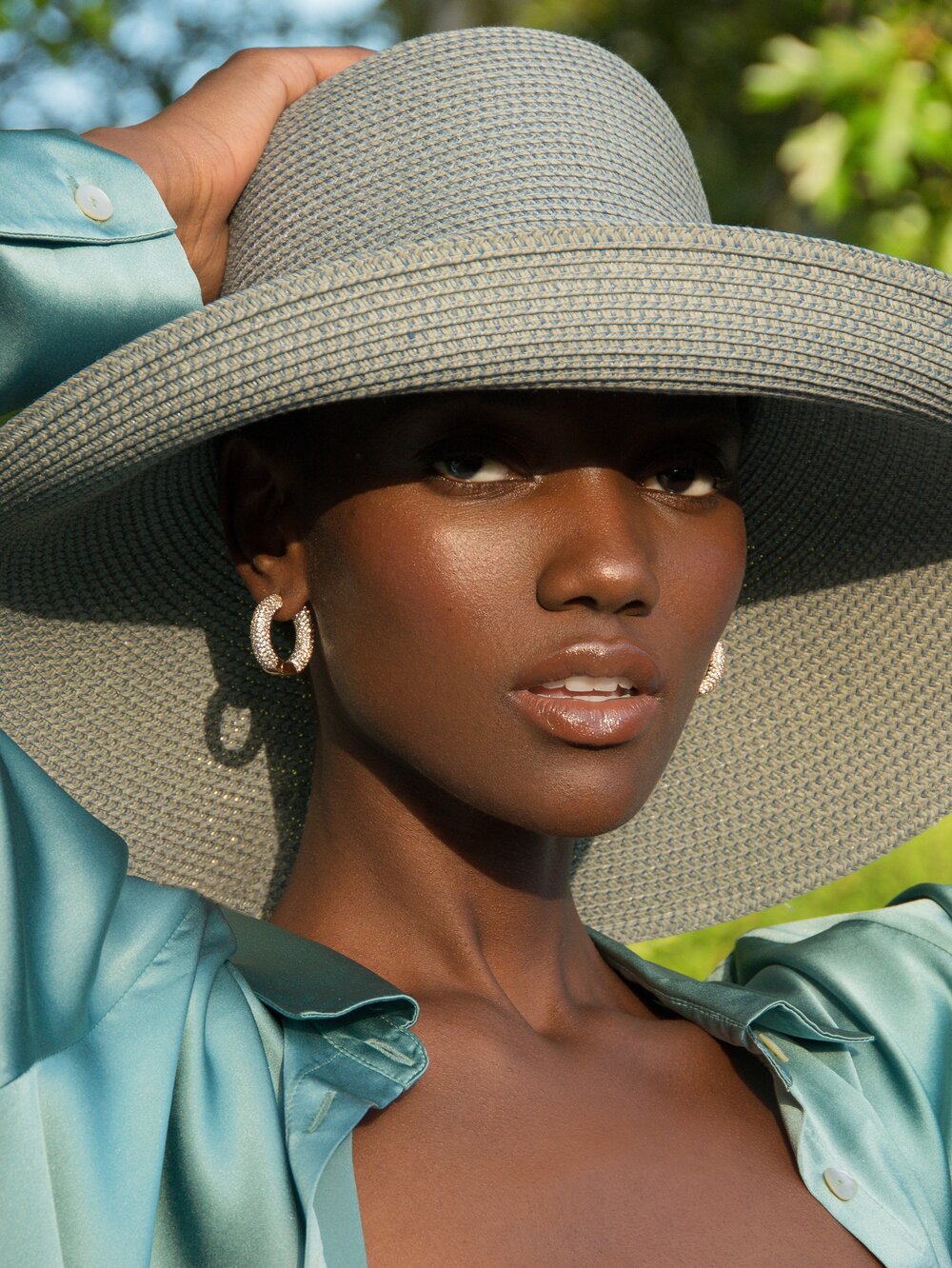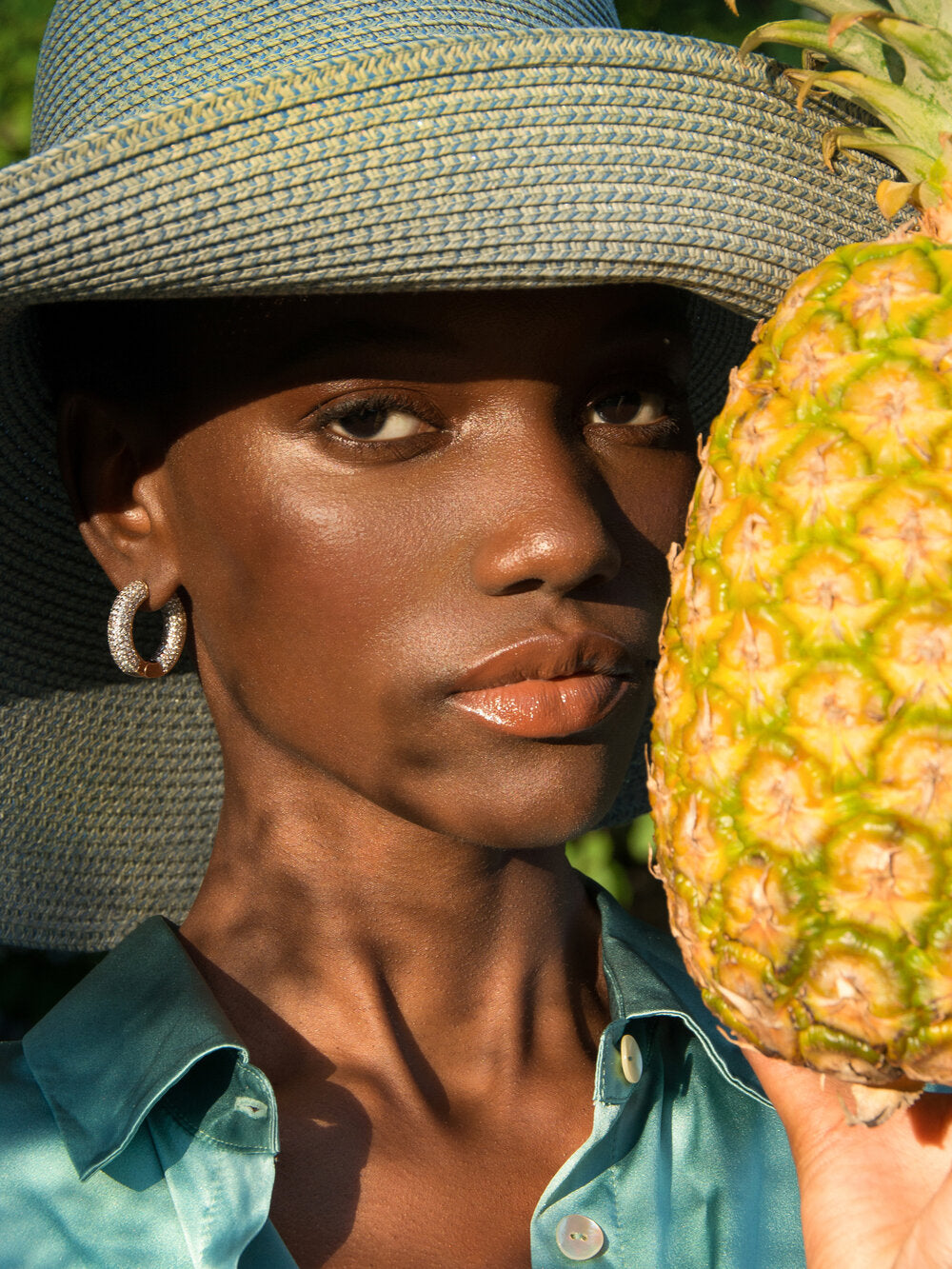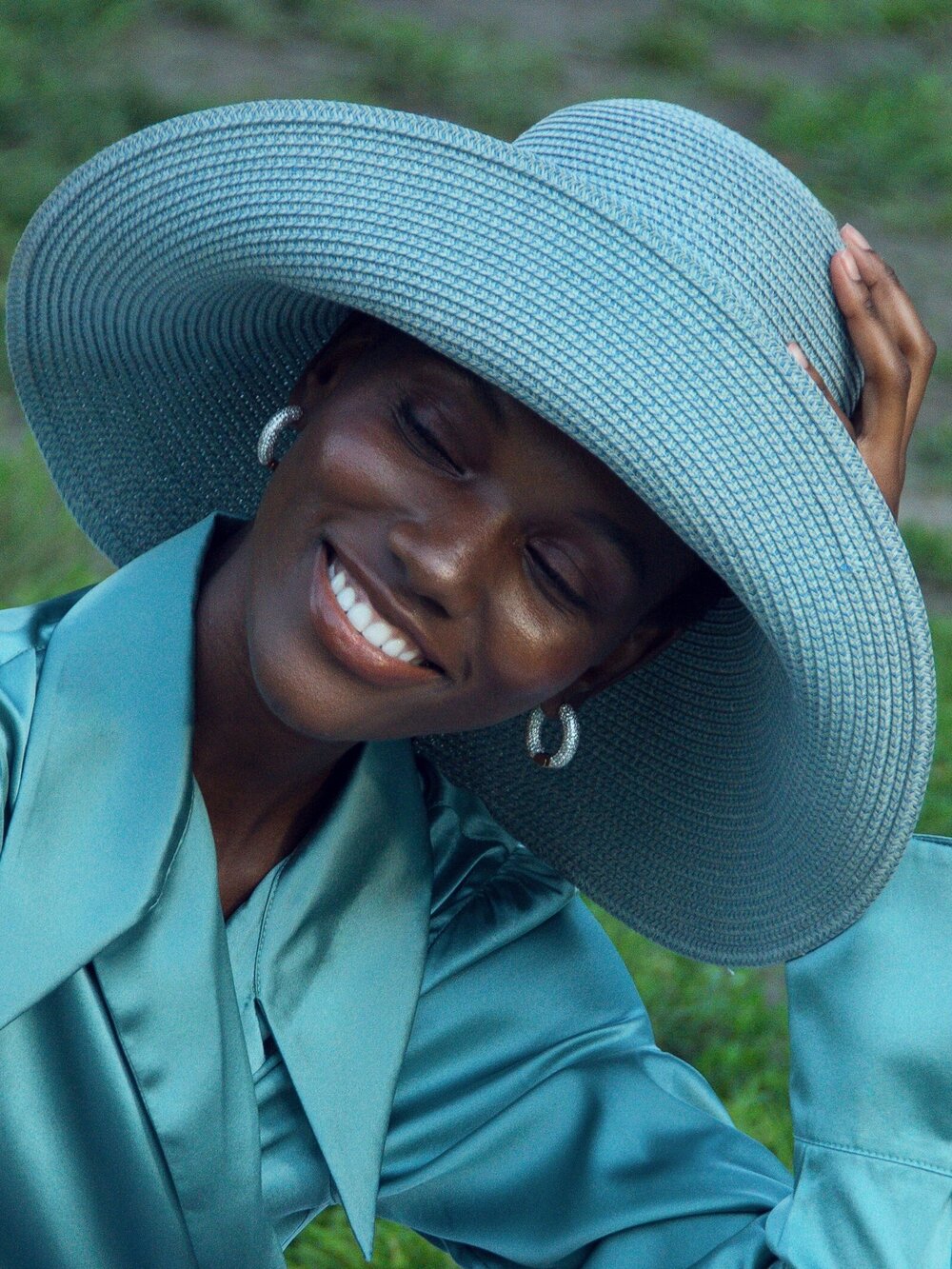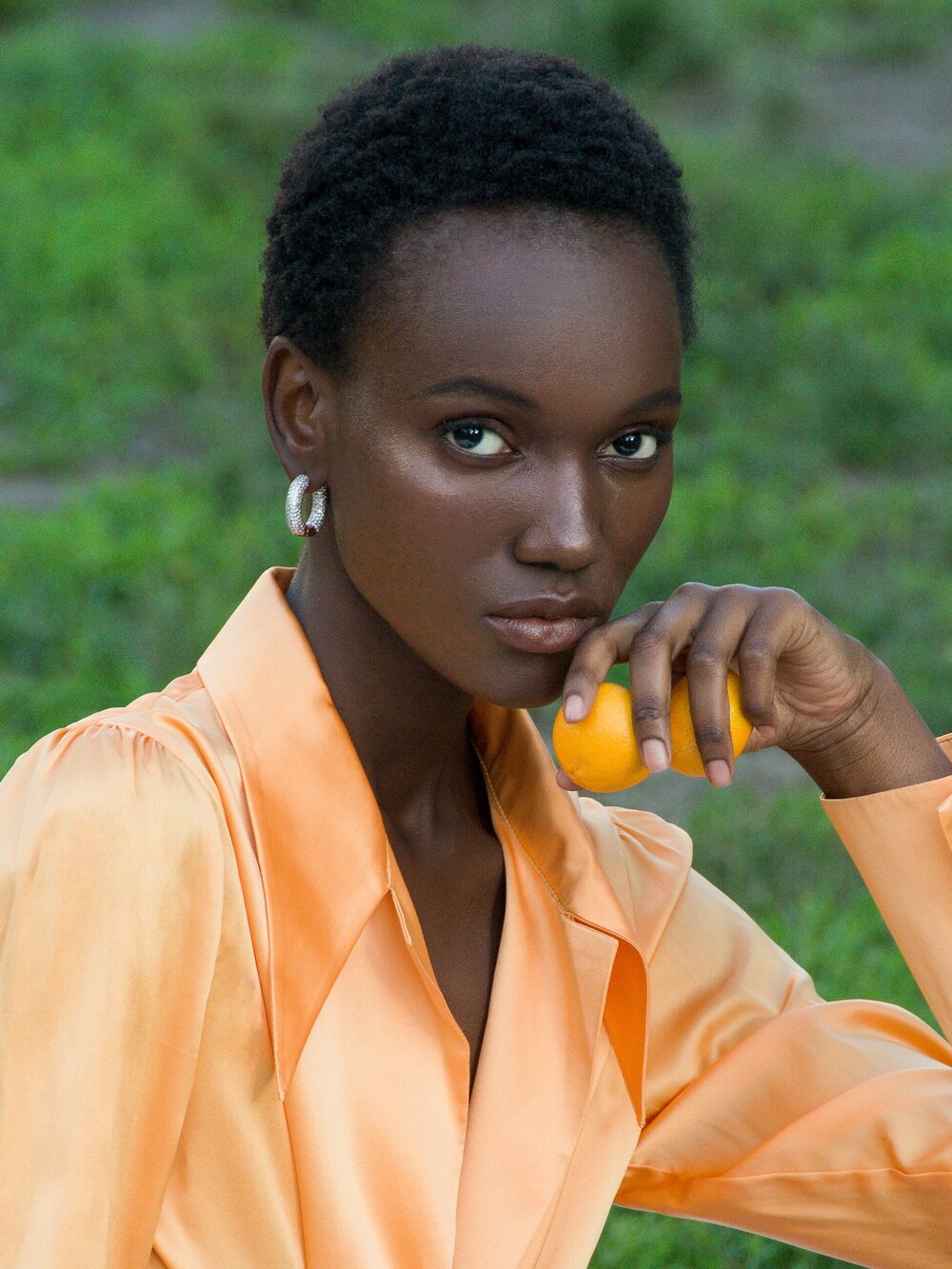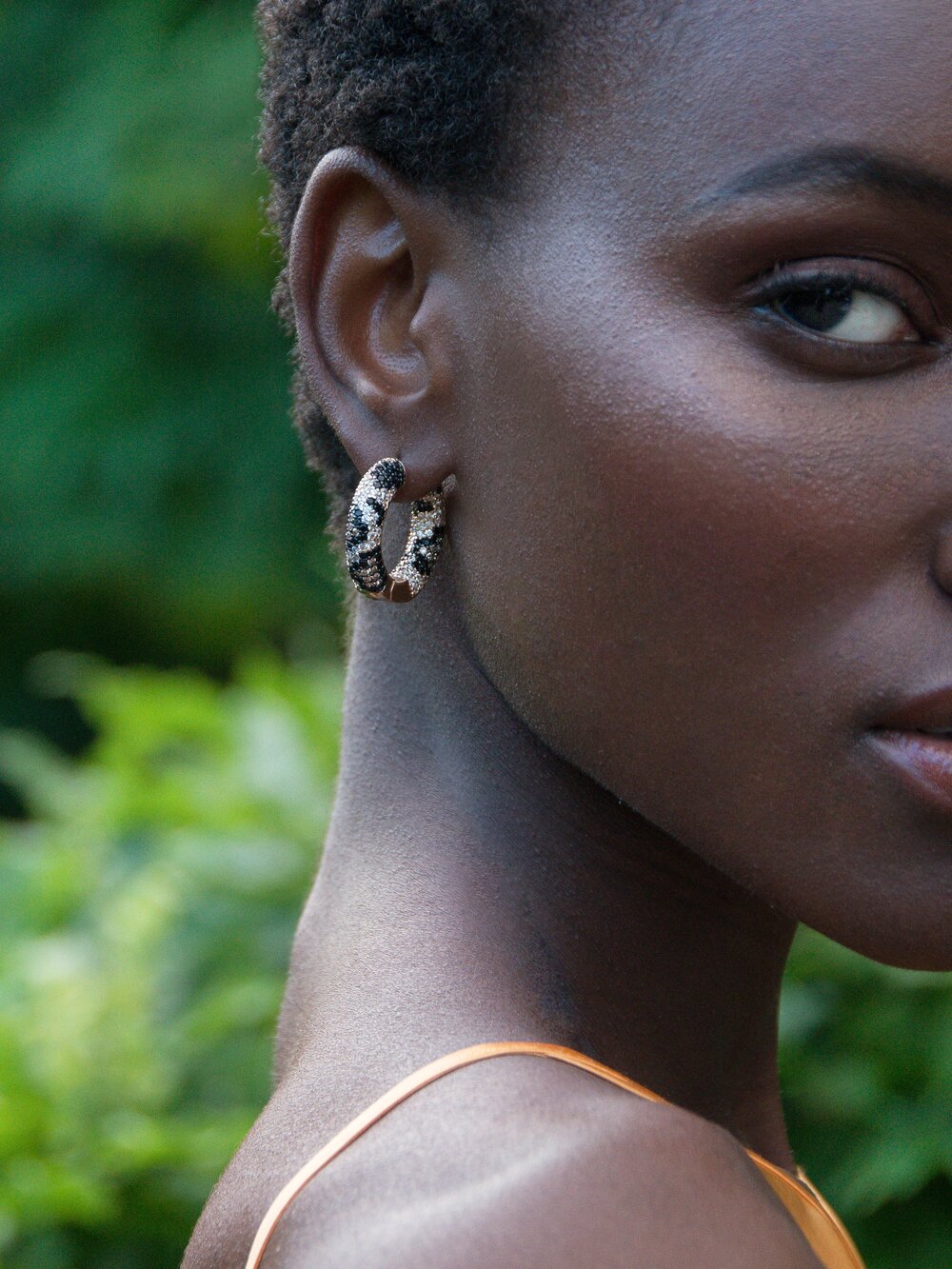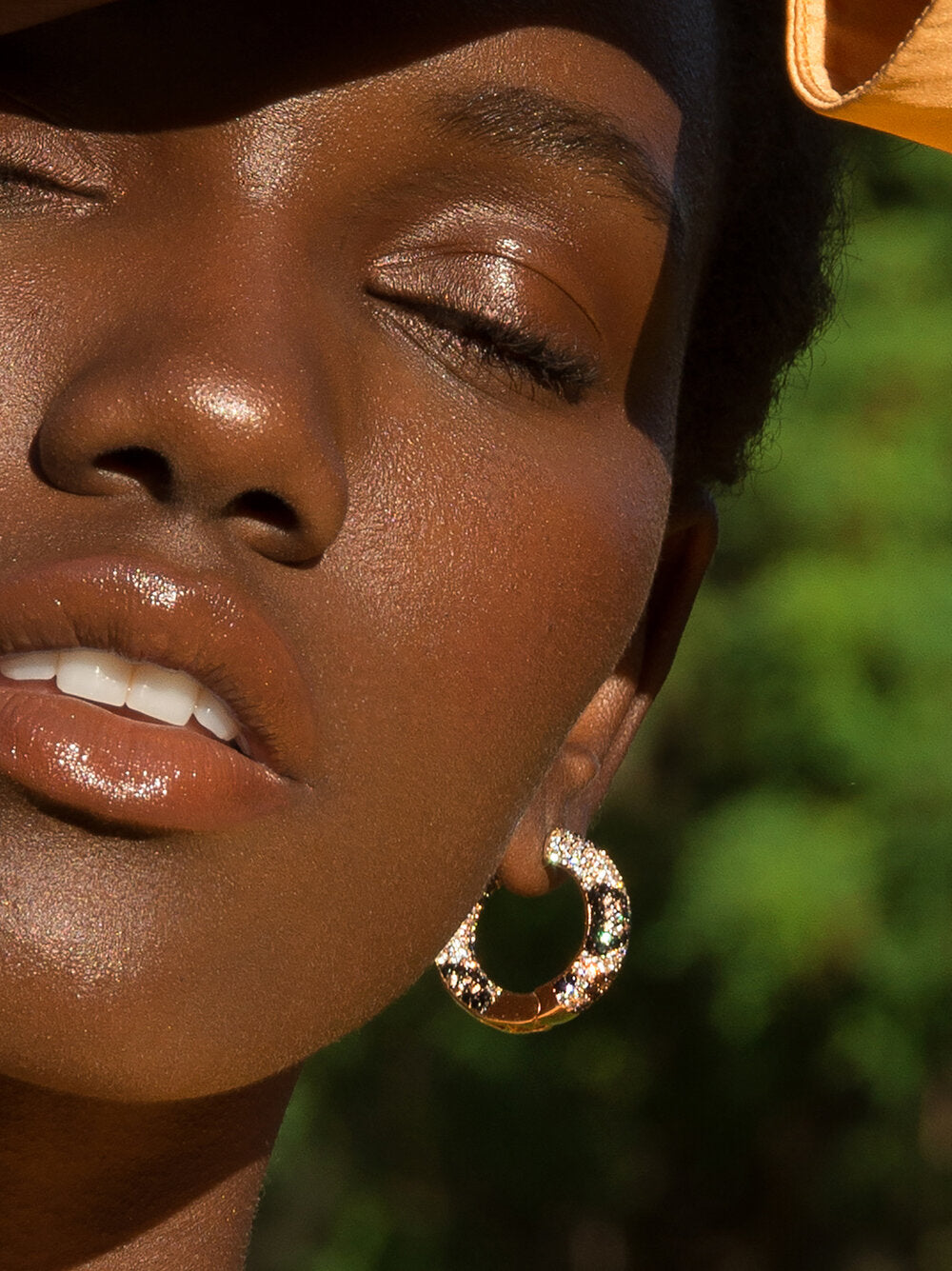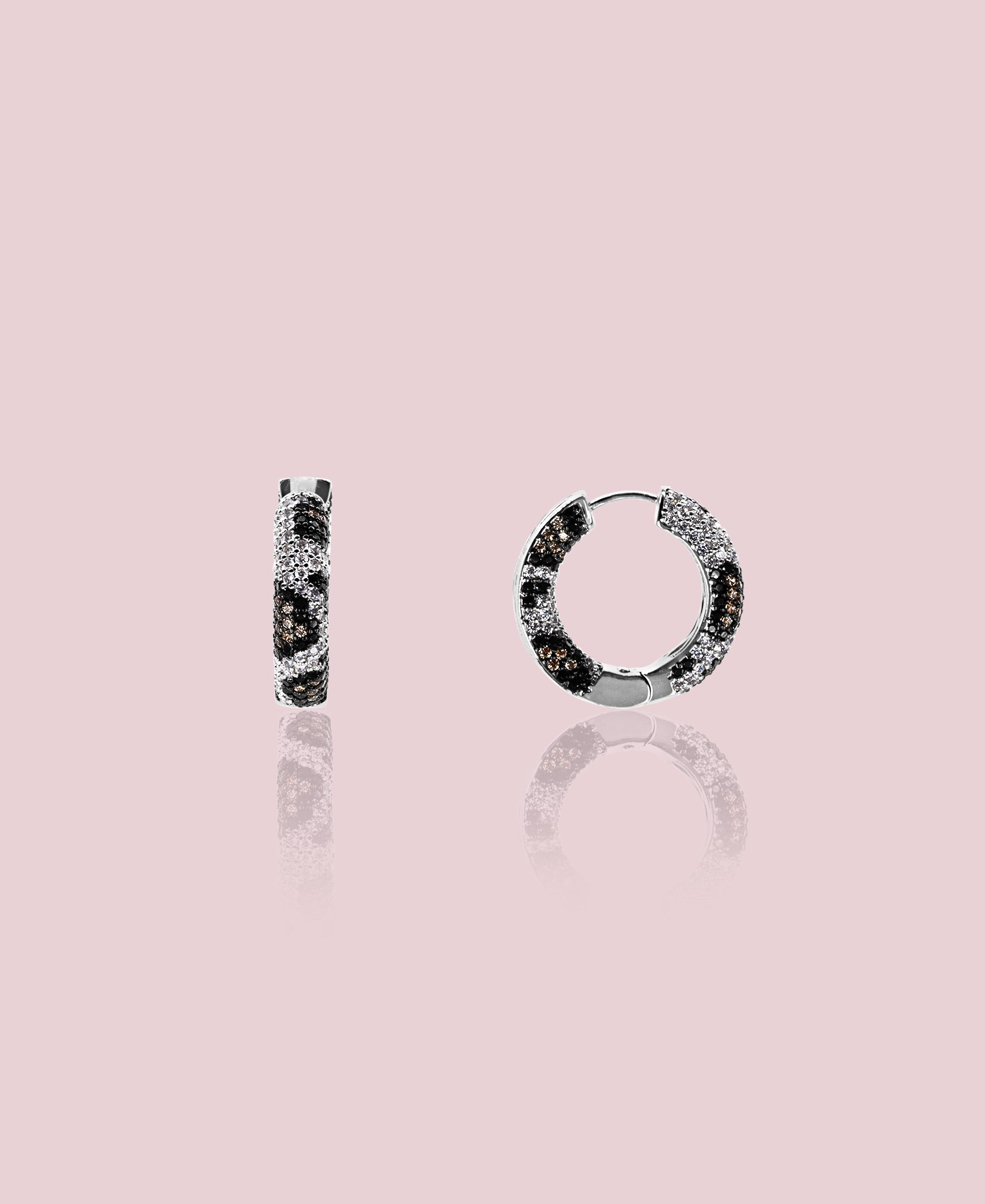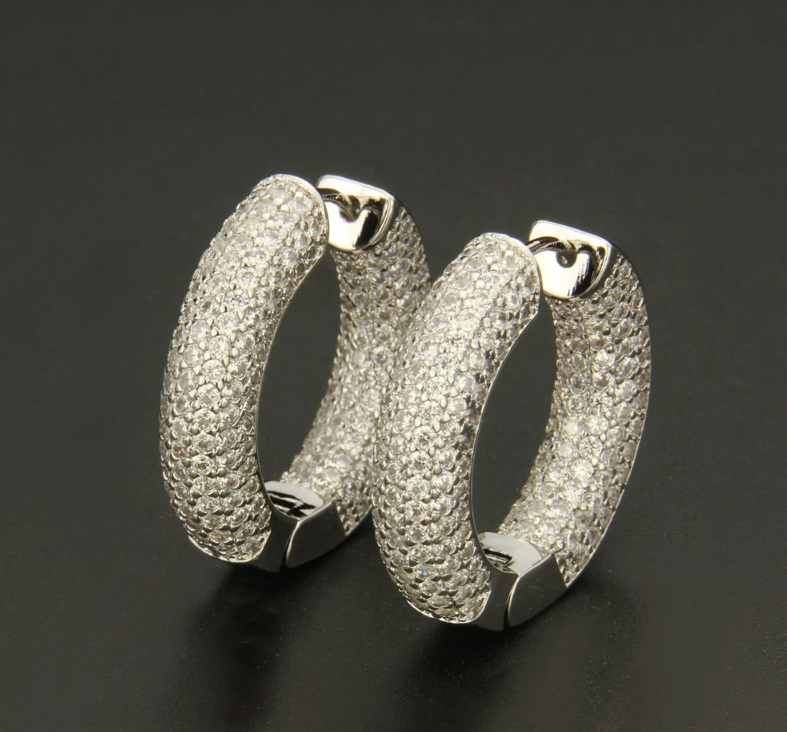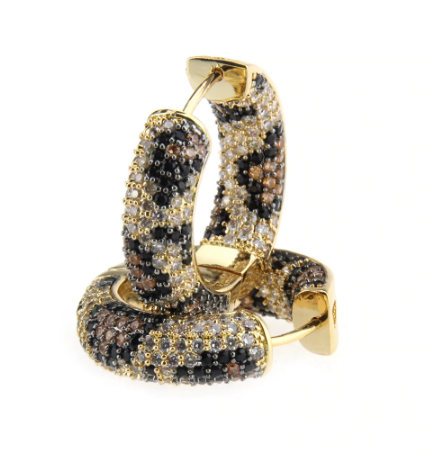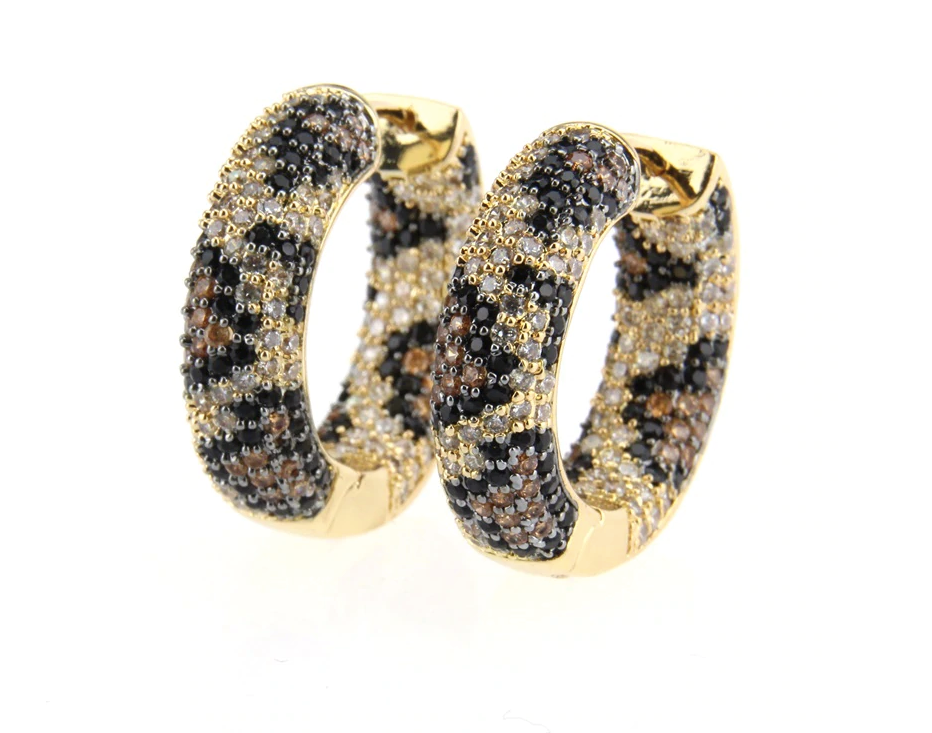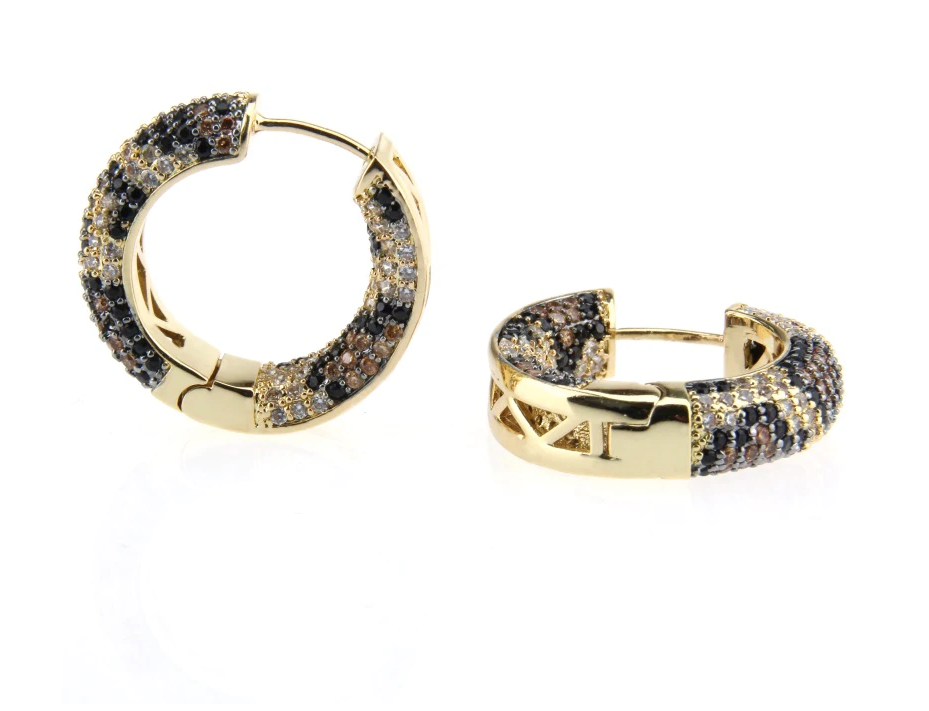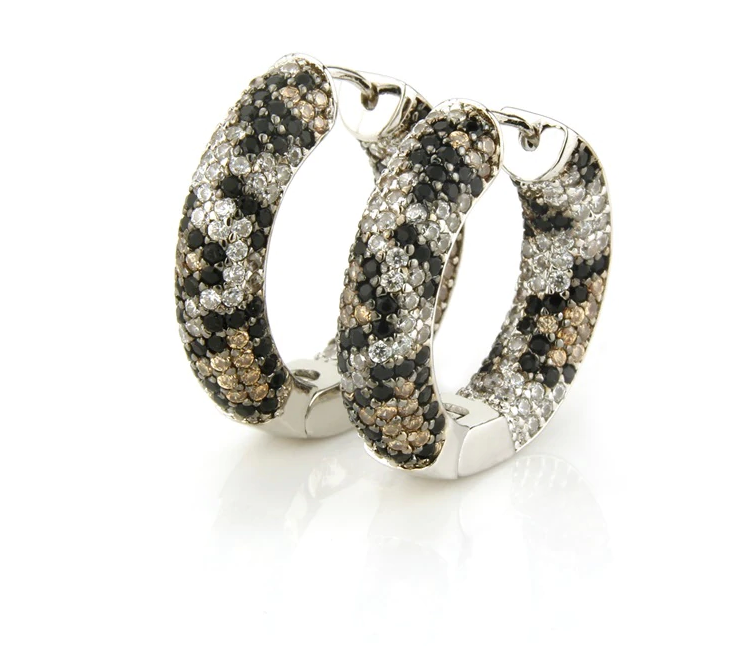 Your search for the best understated yet glamorous earrings is over. Our gold hoop earrings with cubic zirconia are chic and stunningly unique. They look great paired with any outfit (we definitely recommend our bodysuits!) for any occasion. Wear them during the day and admire them as they sparkle when catching the sun's rays. You'll feel like a goddess in these alluring statement hoop earrings, and you're bound to turn heads..
Shine Bright
These hoops are perfect for anyone looking for a glam staple piece that's affordable for the everyday woman. Our gold hoop earrings with cubic zirconia don't just look great — they're also made with high-quality materials like surgical steel, which means they're also hypoallergenic. Treat yourself or a friend to a pair of statement hoop earrings that will effortlessly transform any look.
Always in Style
Hoops will never go out of style, and you're guaranteed to be on-trend no matter how you wear them. These little gold hoop earrings with cubic zirconia will undoubtedly become a staple in your wardrobe with tons of potential looks. A plain t-shirt and jeans? Yes. A cocktail dress? Of course!
Shopping from Oma The Label means you're supporting a black woman-owned business. Our goal is to diversify the fashion industry, and that starts with selling pieces designed by women of color and diverse backgrounds. These gold hoop earrings with cubic zirconia are affordable enough for anyone to own, without compromising on any of the style or quality. Get these as a treat for yourself, or pick out a pair for a partner or friend.
Features:

Available in 18k gold plated brass and white gold plated brass in silver
Stones in cubic zirconia 
Dimensions: Length 28mm


Weight: Medium

Lifetime product guarantee 
All our jewelry is made to last, but visit our care page for more information on how to care for your JWLS.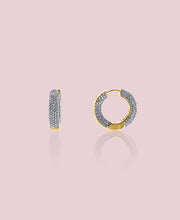 THE OBI HOOPS