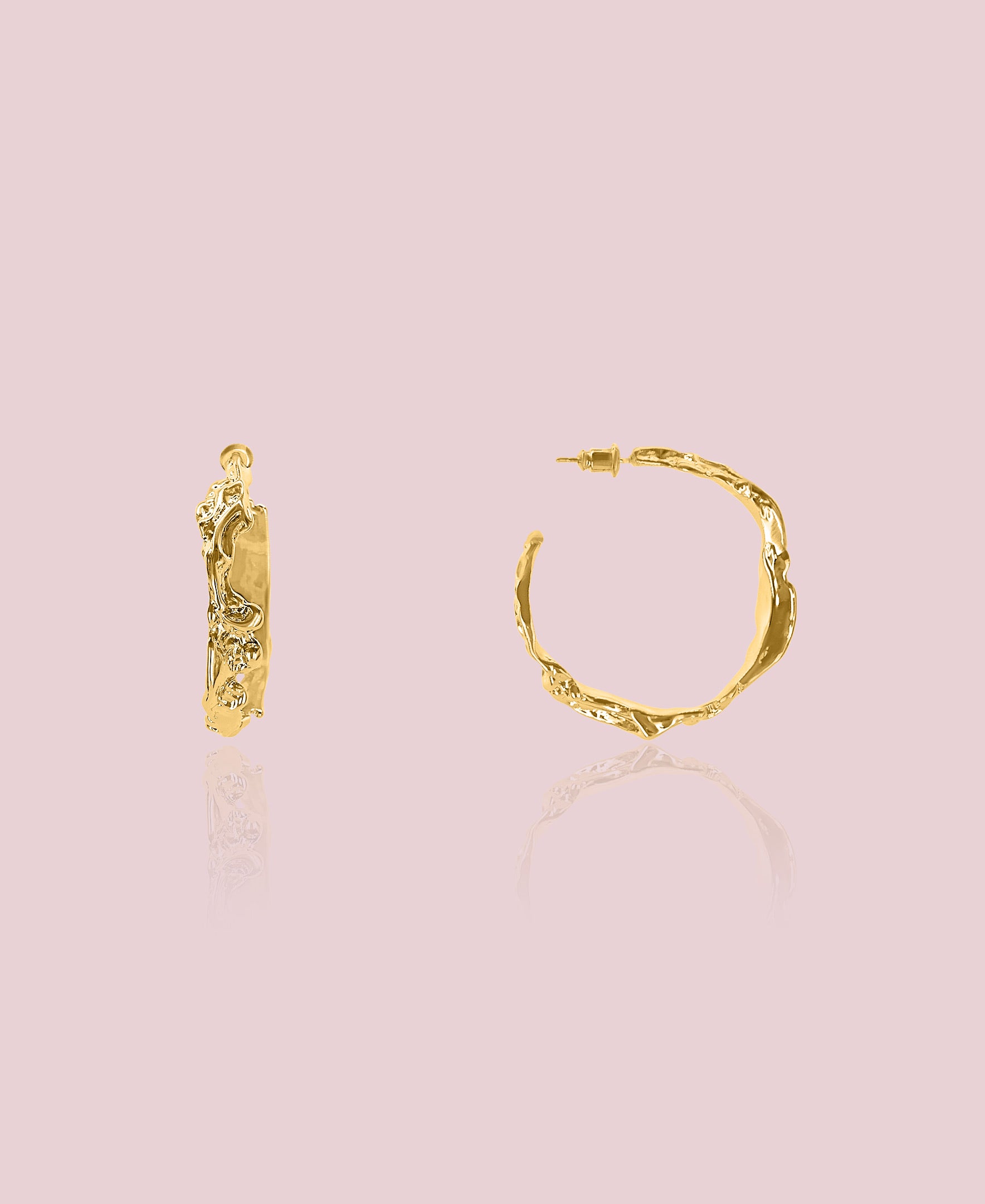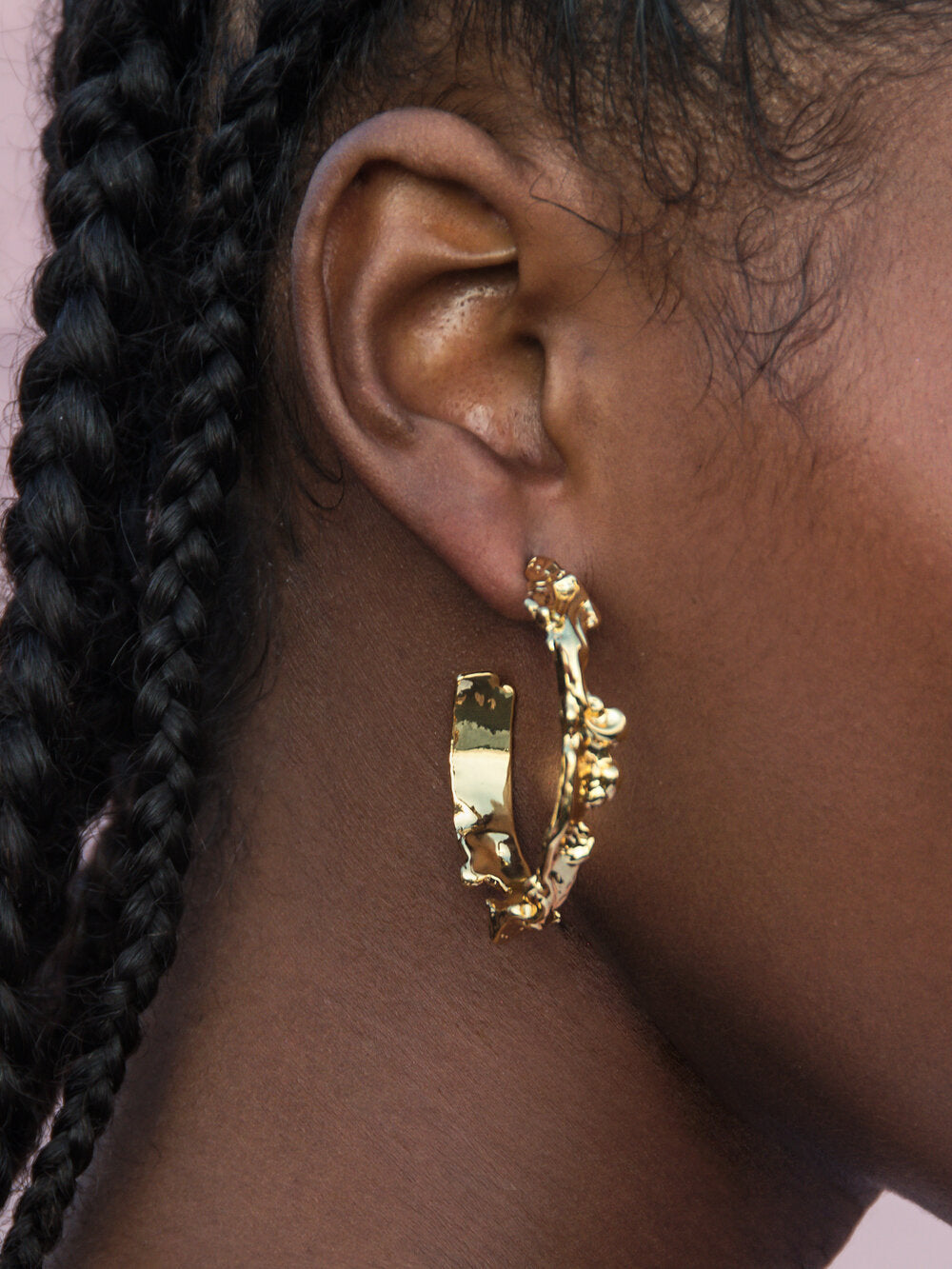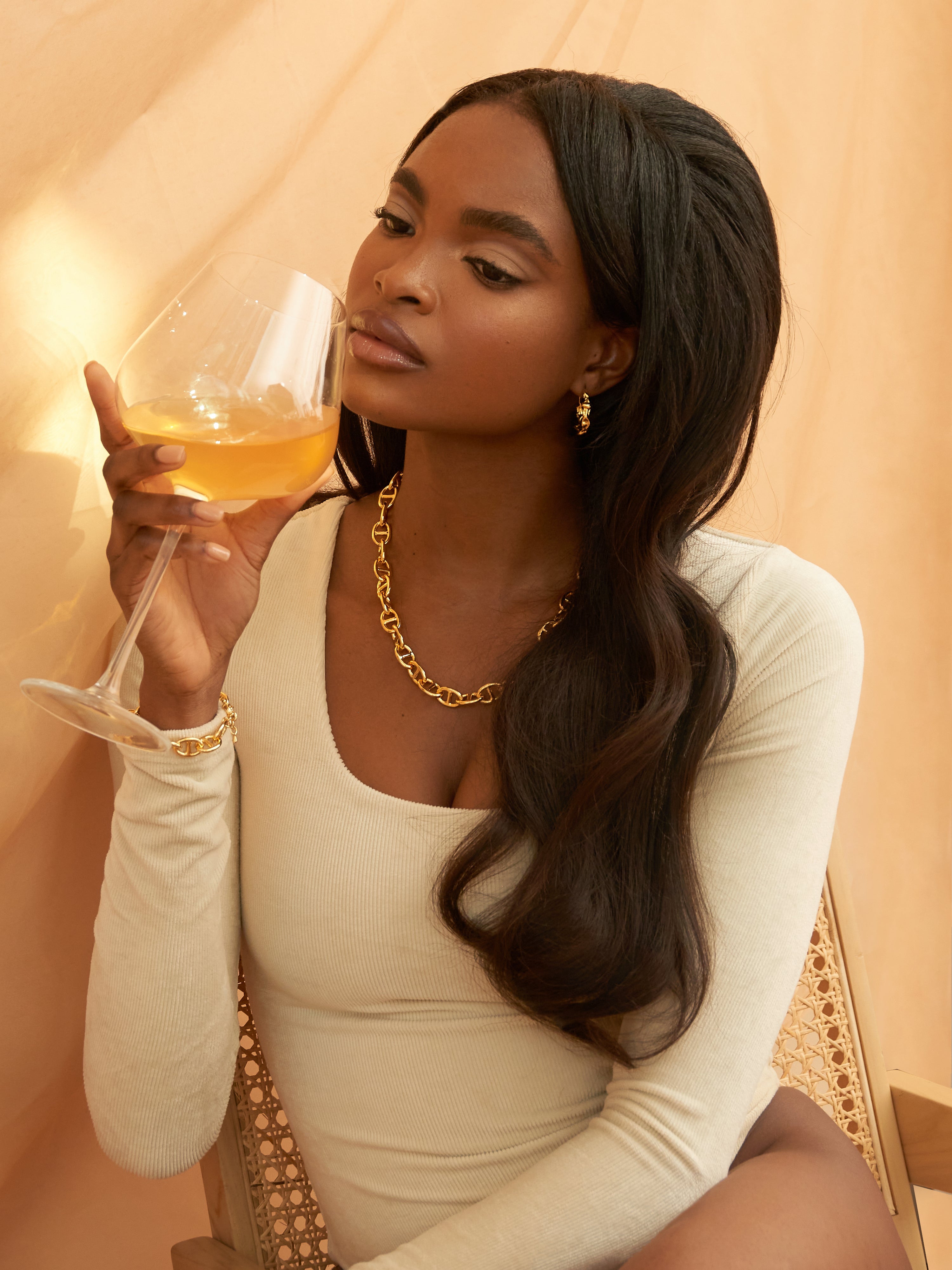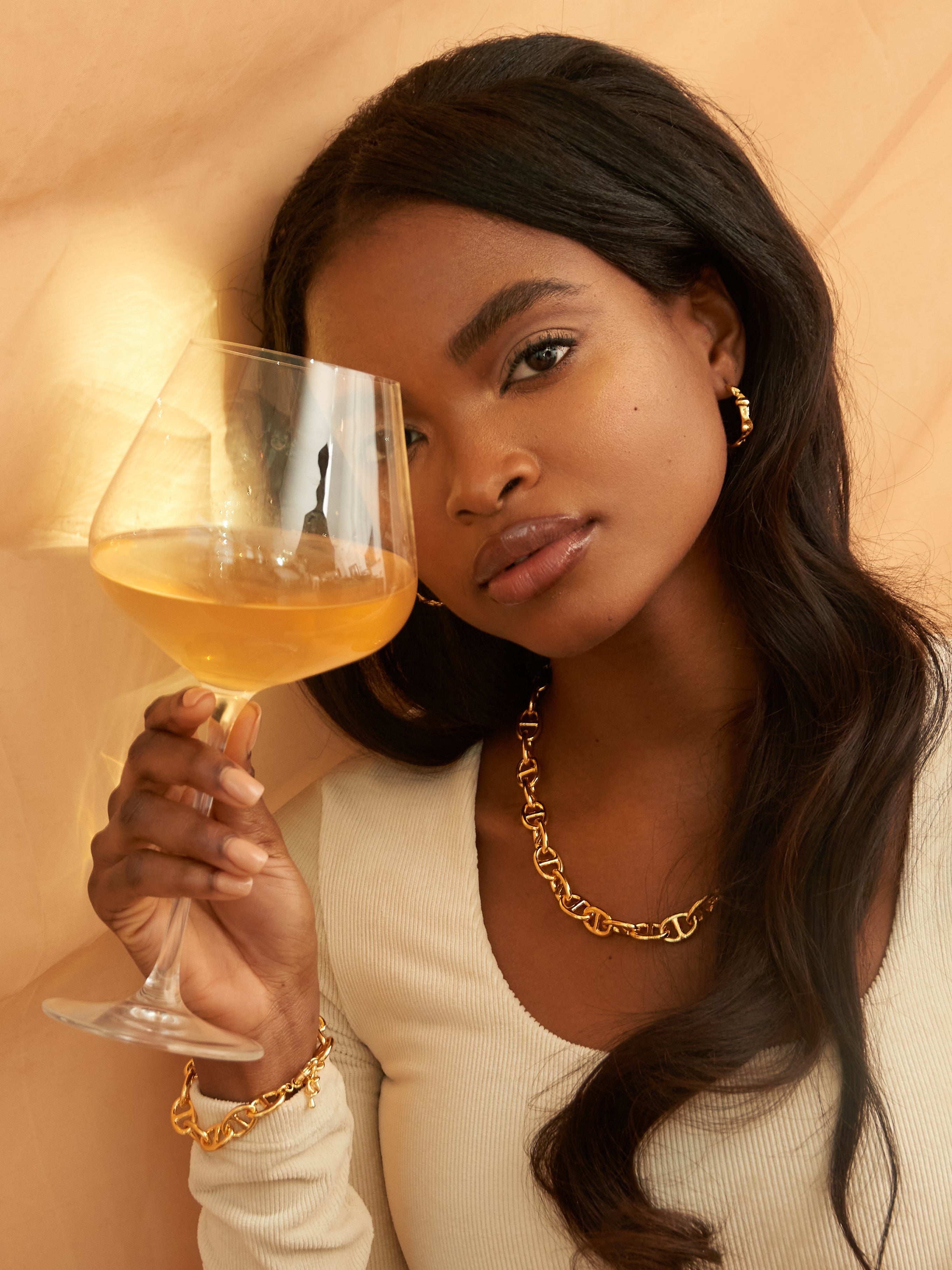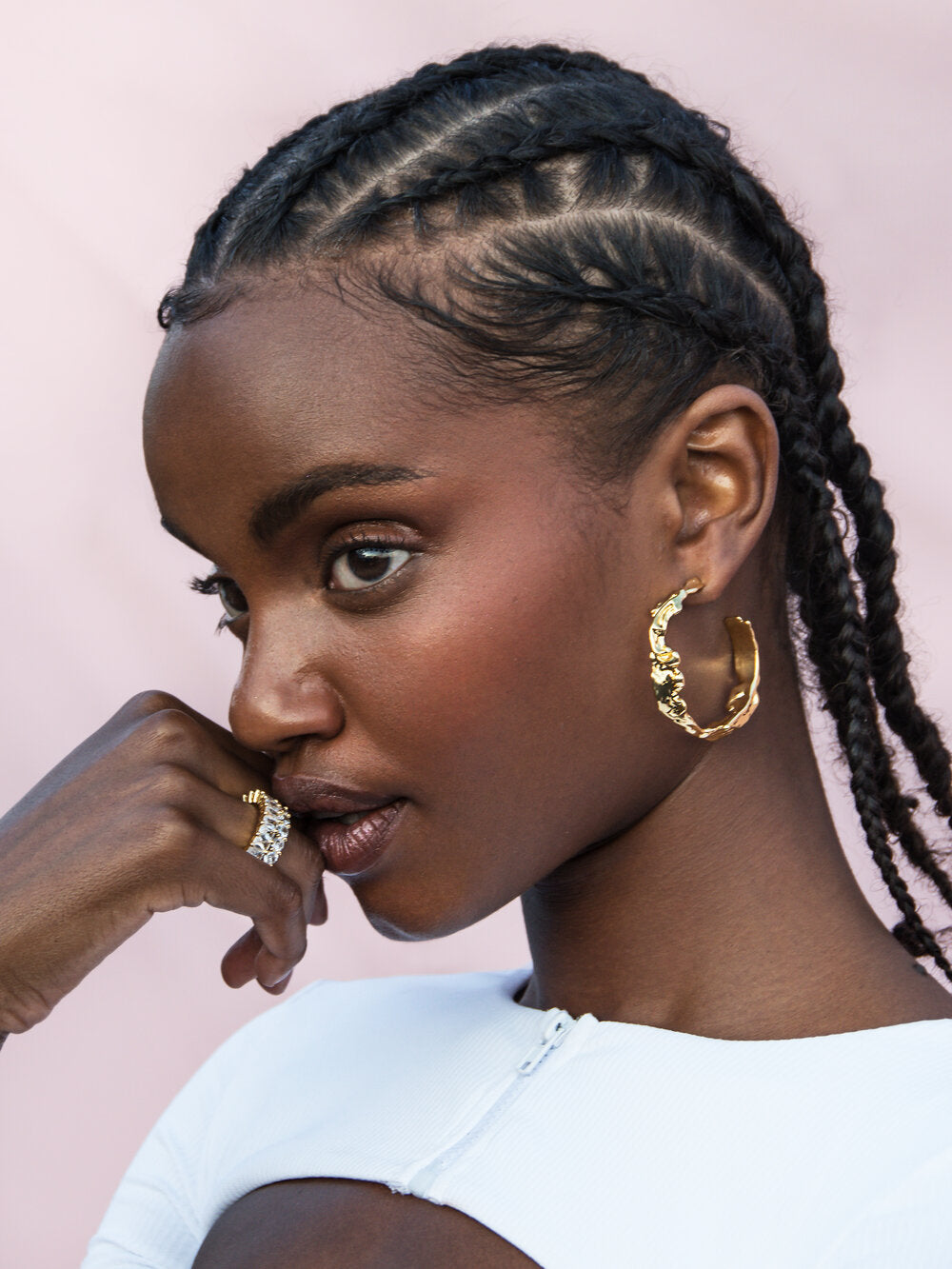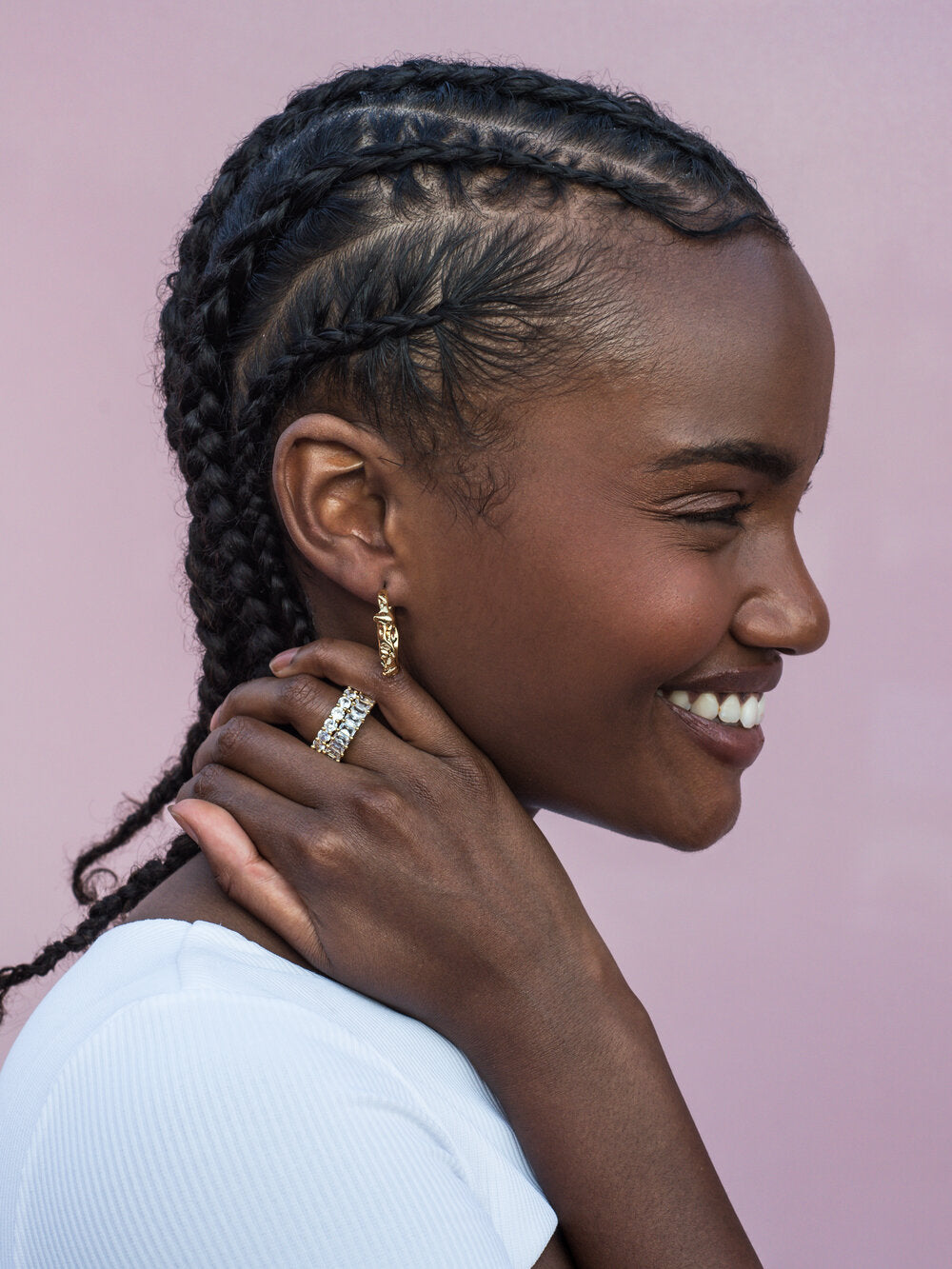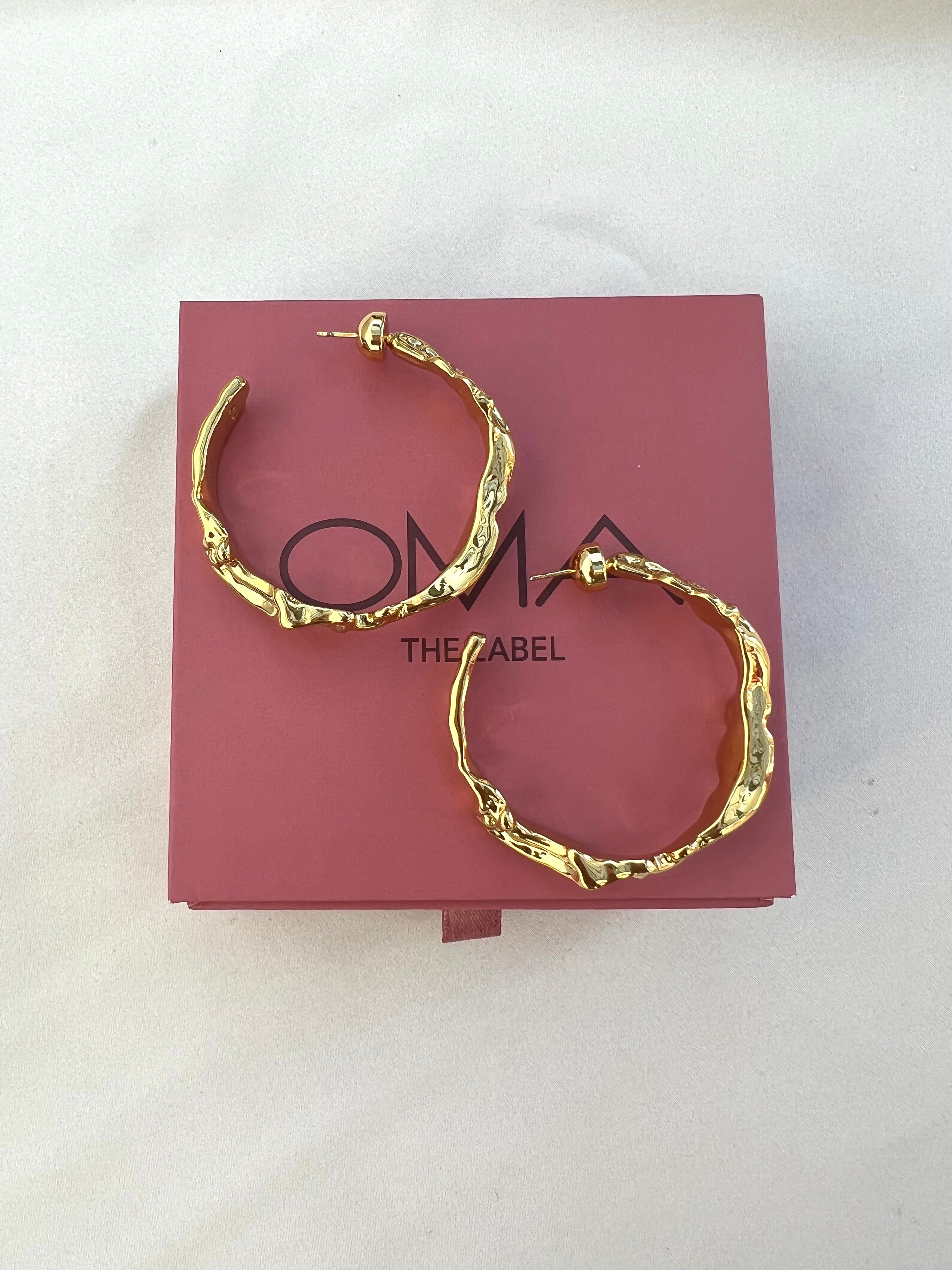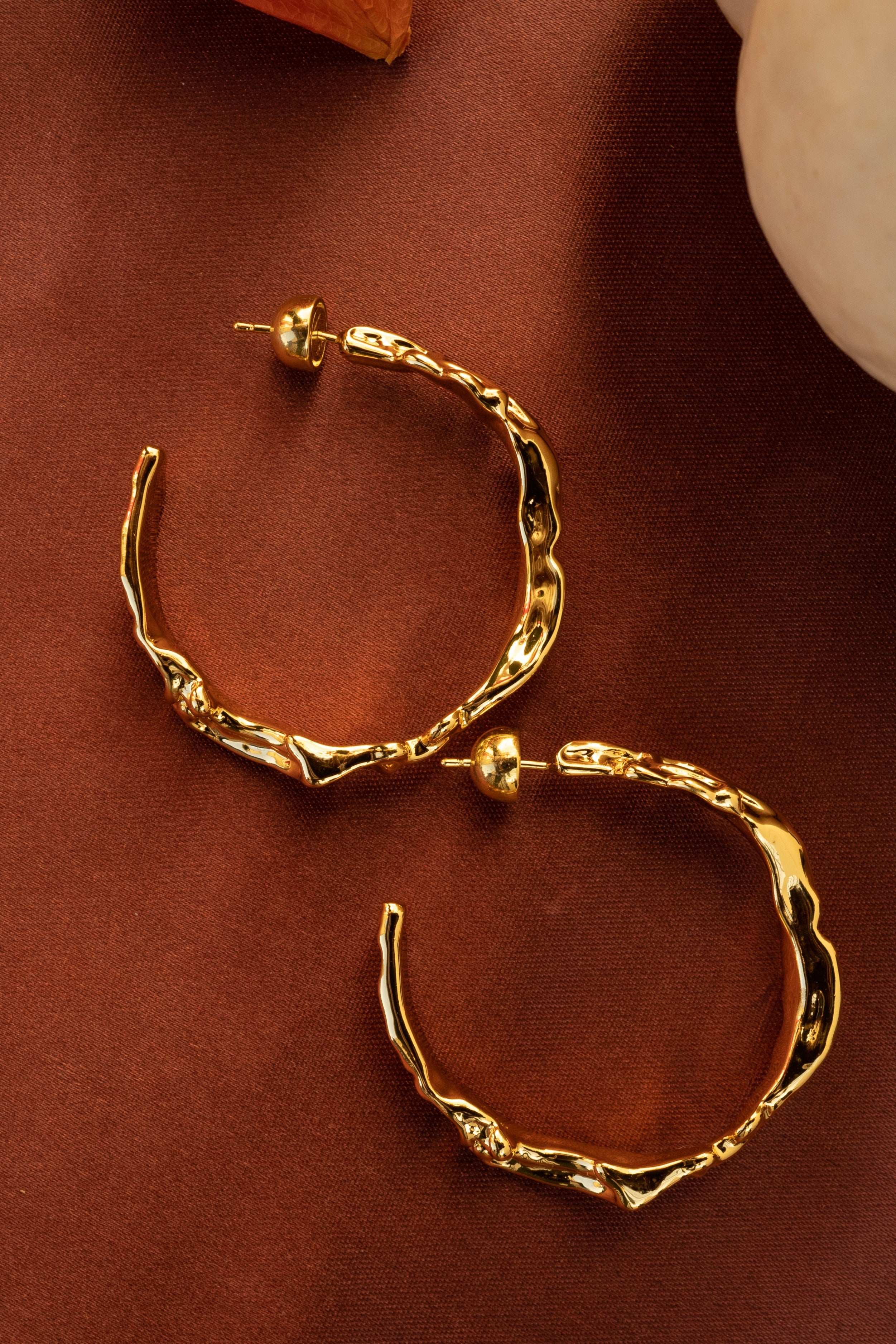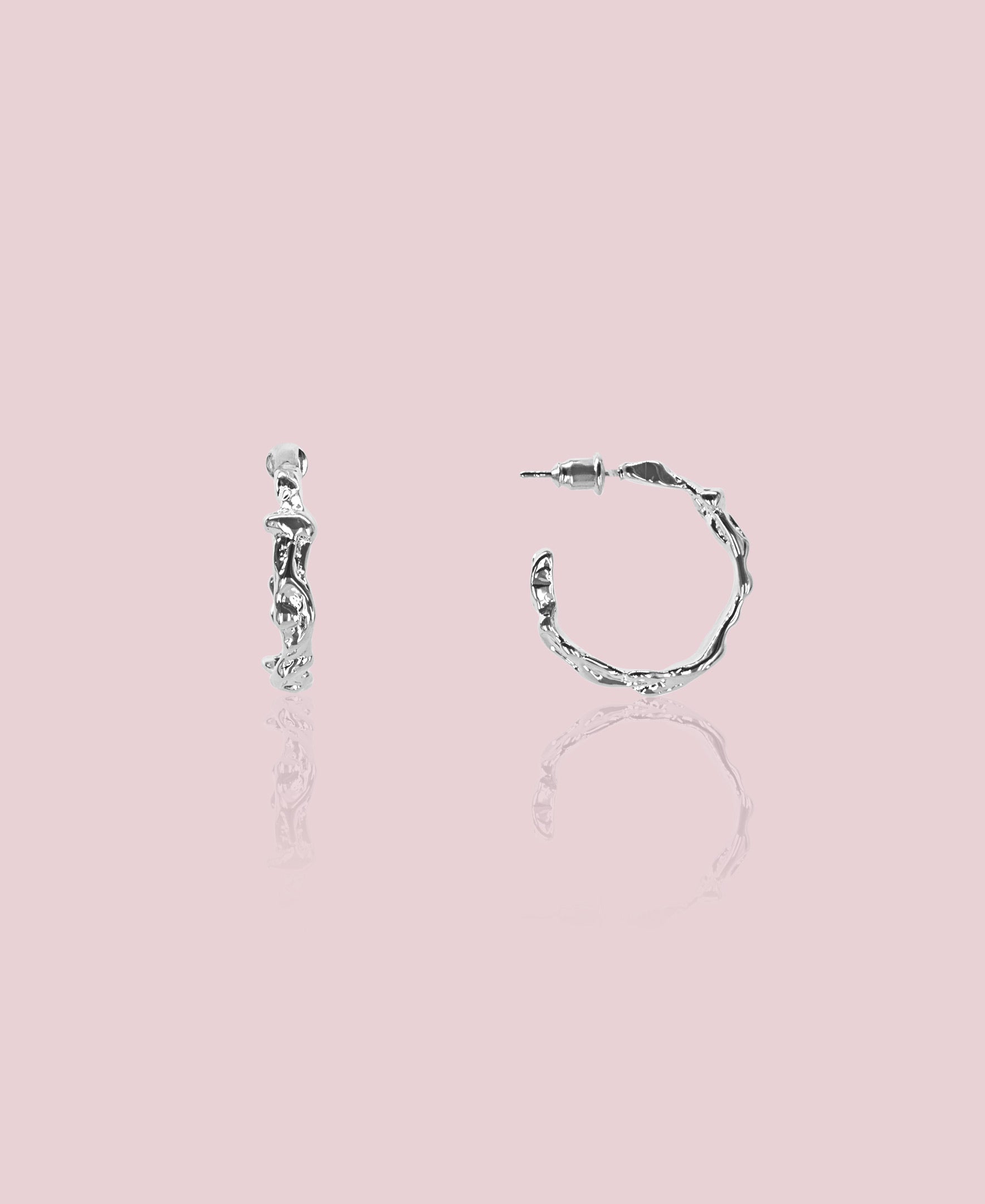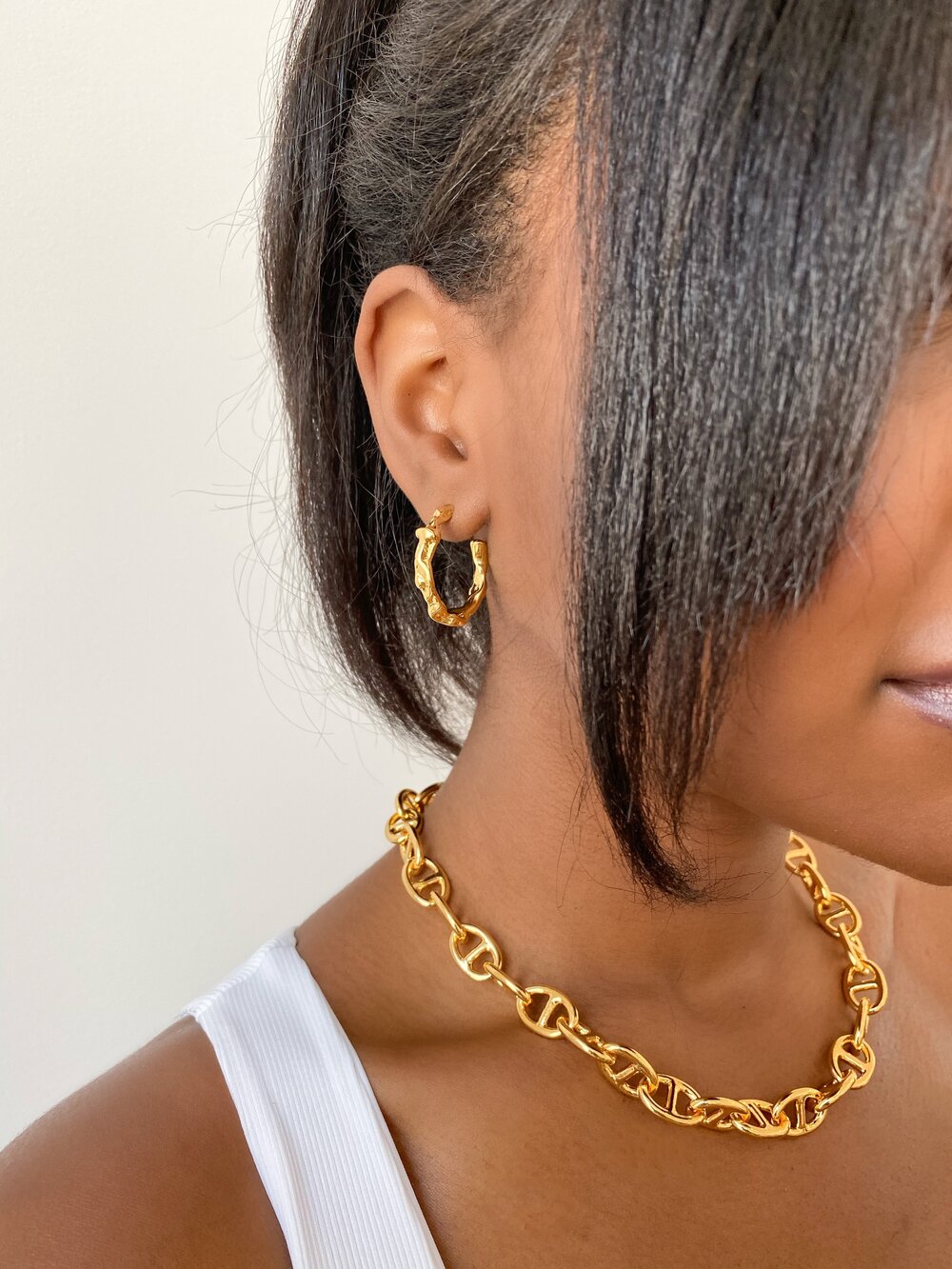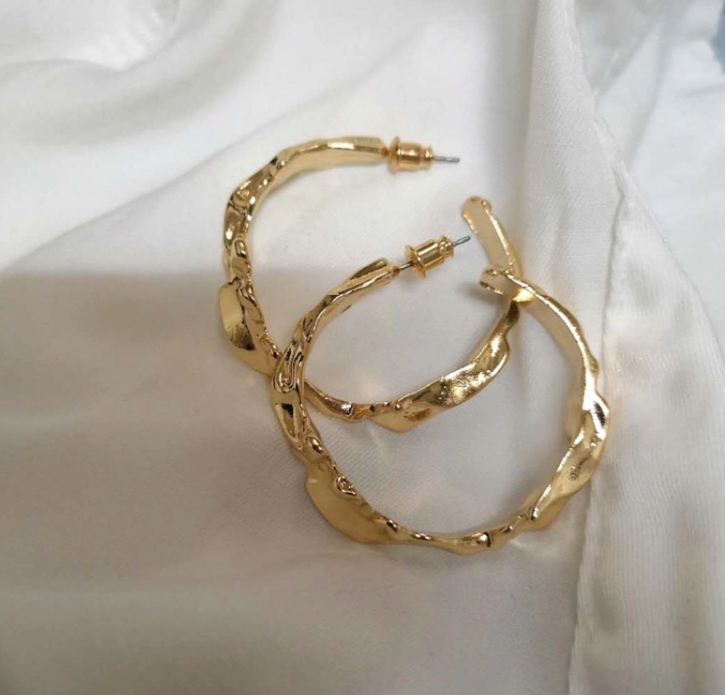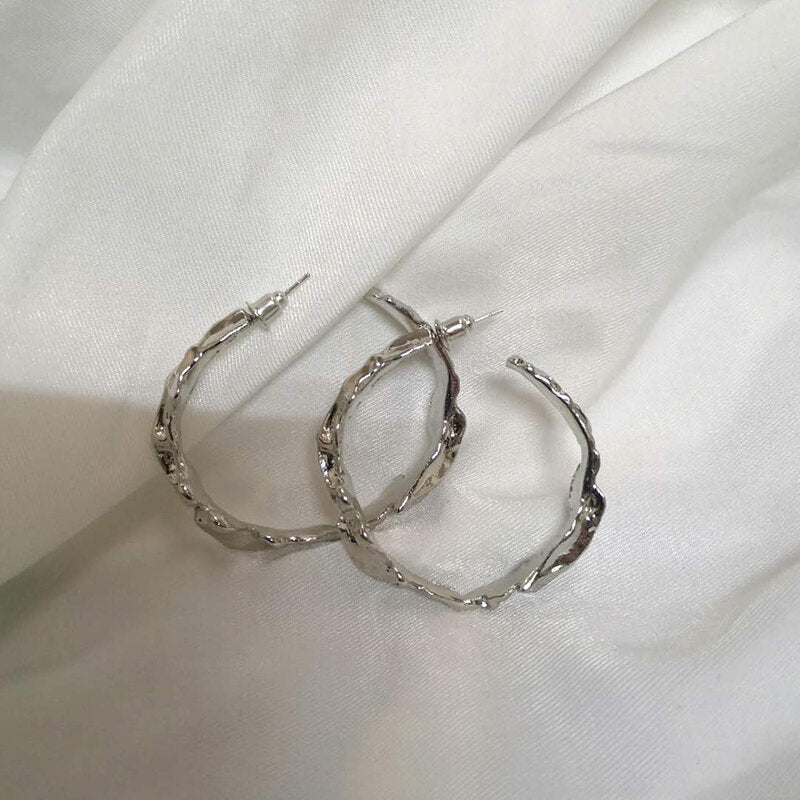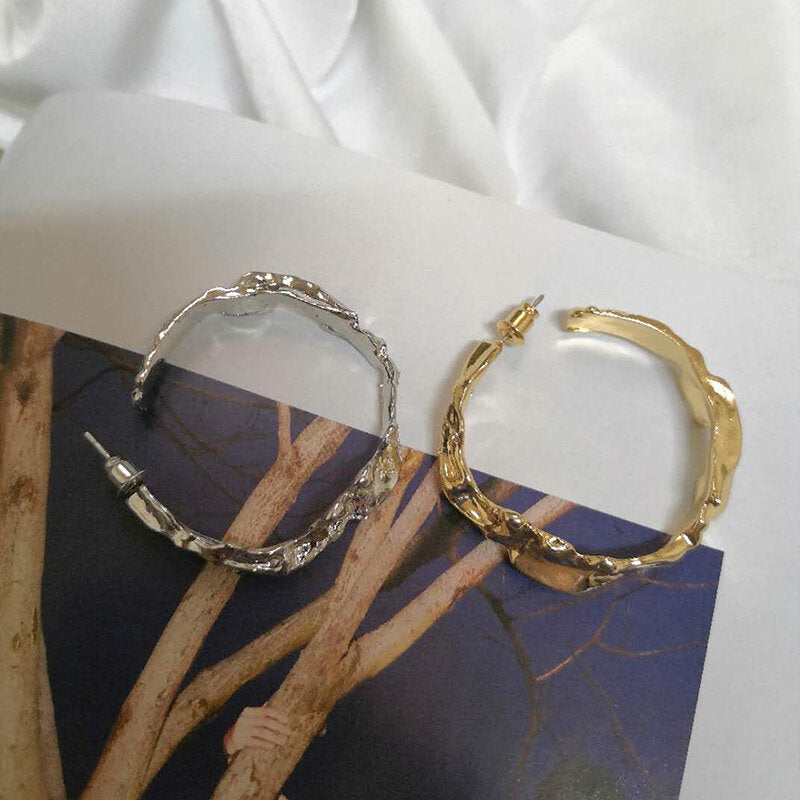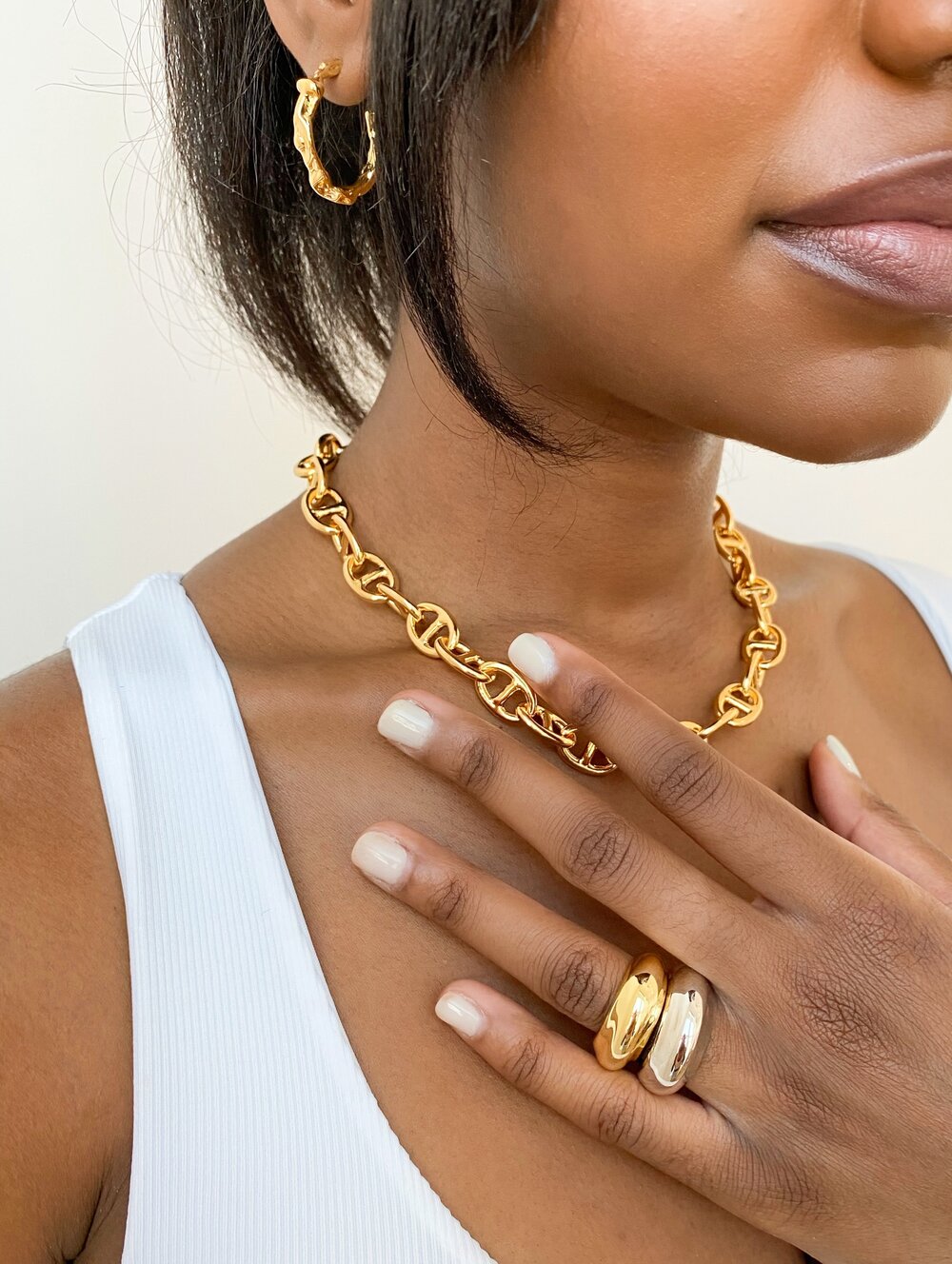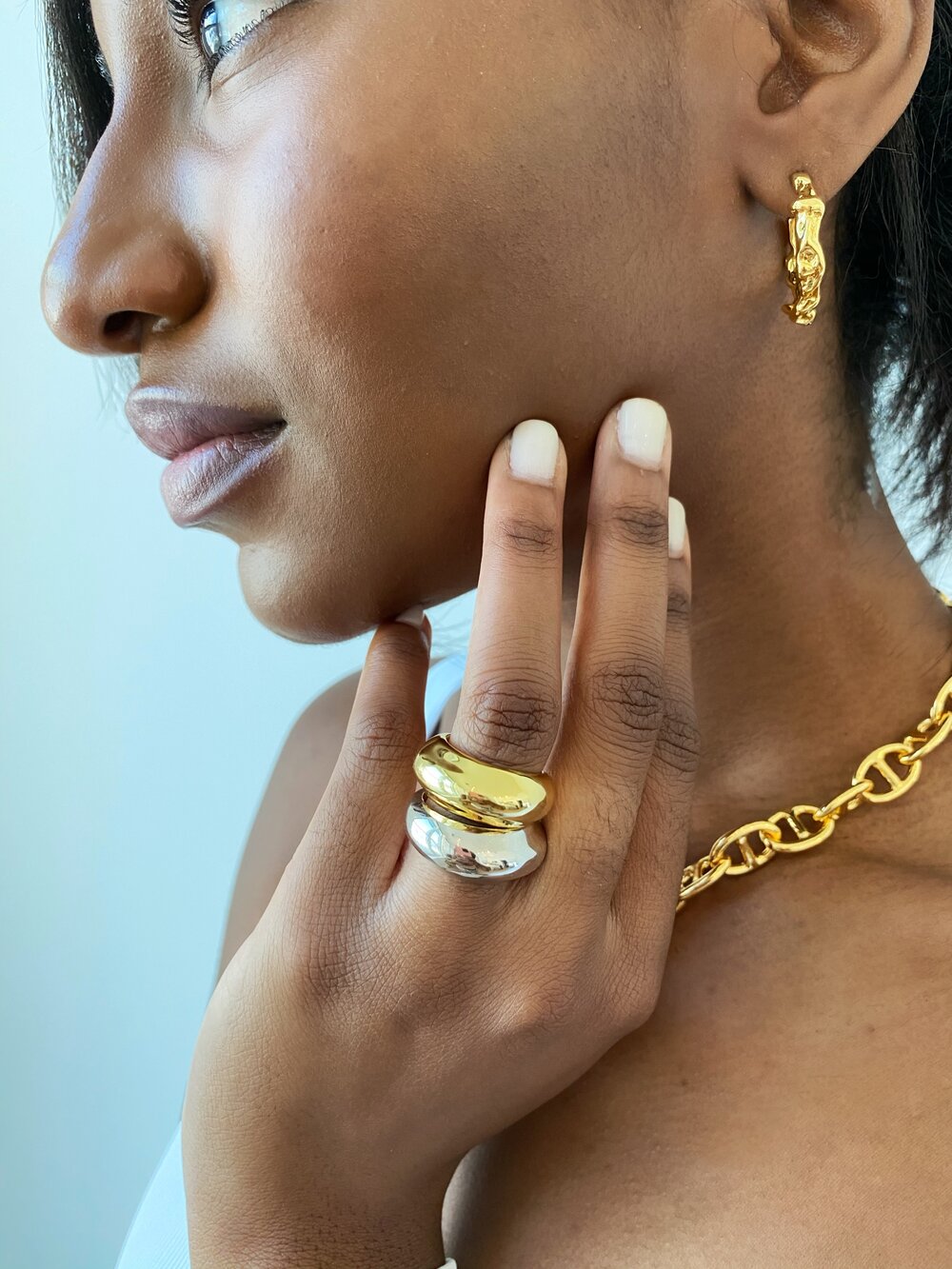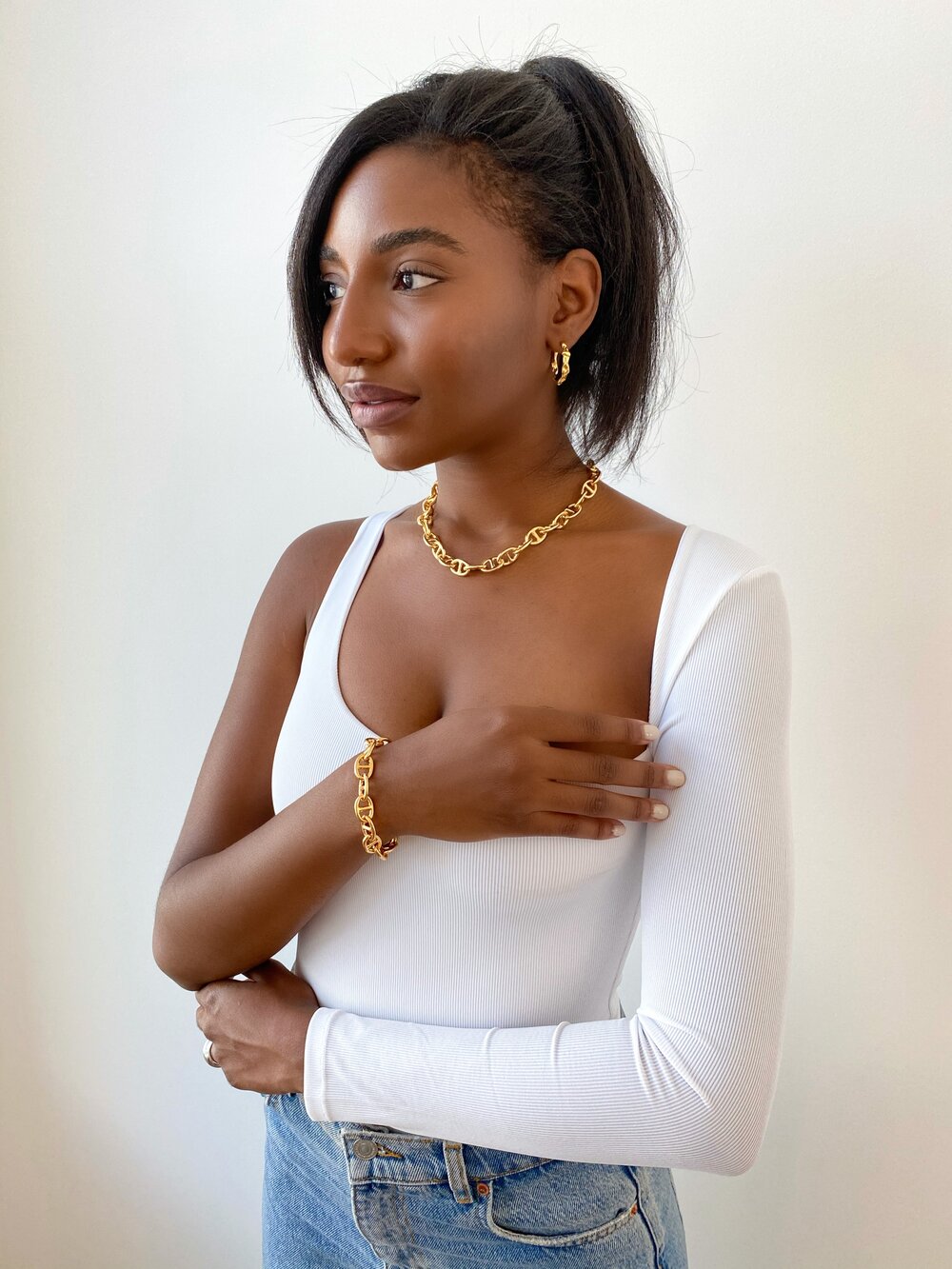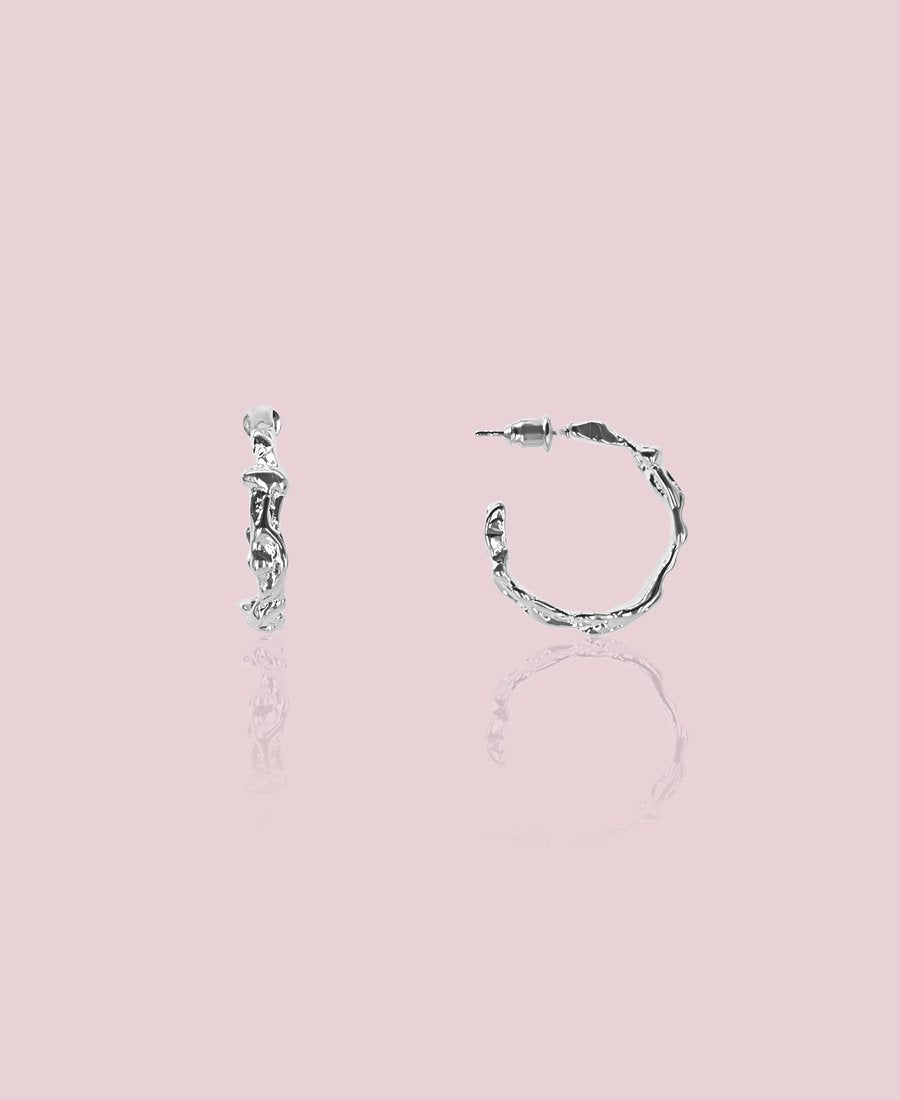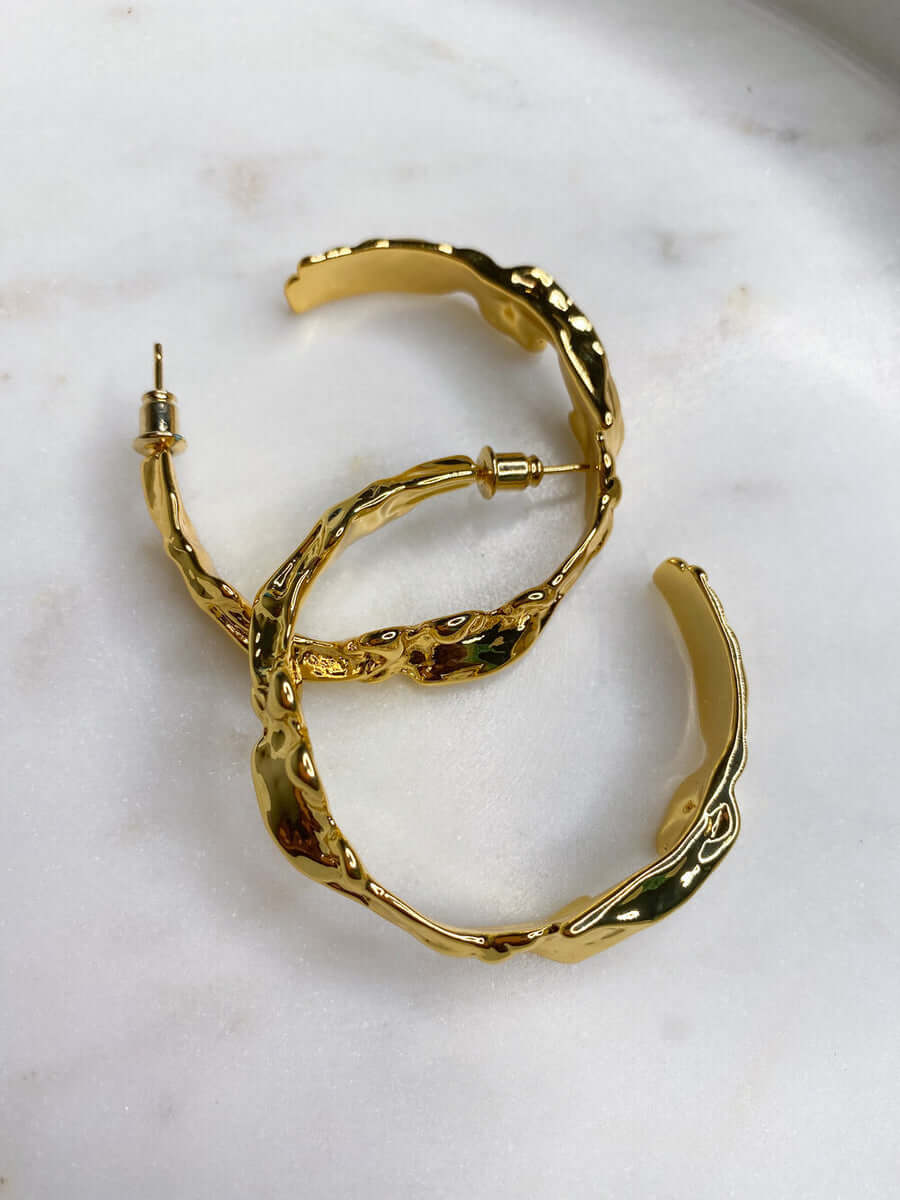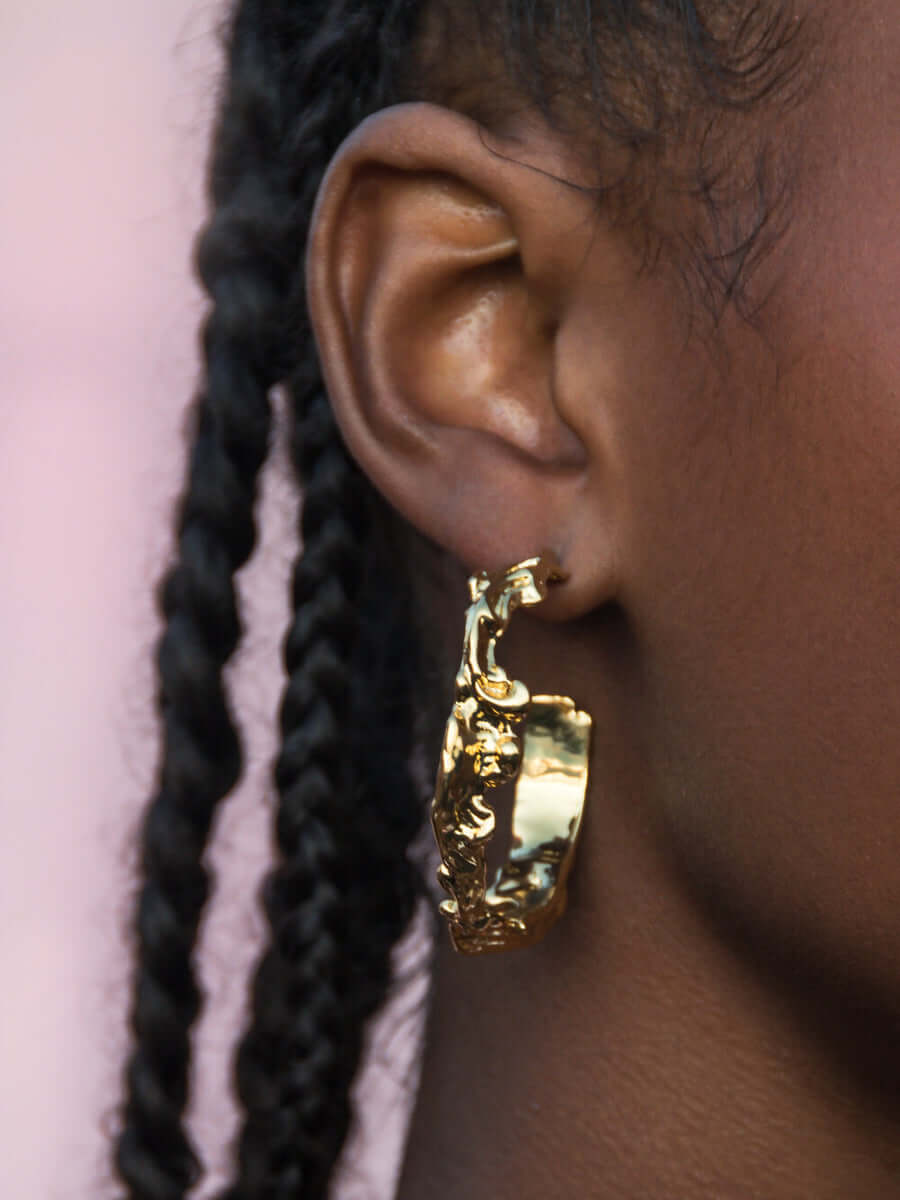 Are inspired by the city Oslo and these hoops are inspired by the raw in nature culture of Norway.
The Oslo hoops are part of our Natur Collection and takes inspiration from the raw in nature, culture of Norway, as well as carrying on the theme of irregular and odd shapes inspired by Norwegian Mountains and fjords.
Features:

Available in 18k gold plated brass and white gold plated brass in silver 

Dimensions: Length 25mm (Mini) / 45mm (Big)



Weight: Light / Medium
Lifetime product guarantee 
All our jewelry is made to last, but visit our care page for more information on how to care for your JWLS.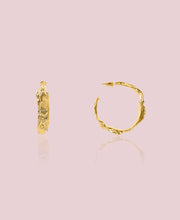 THE OSLO HOOPS