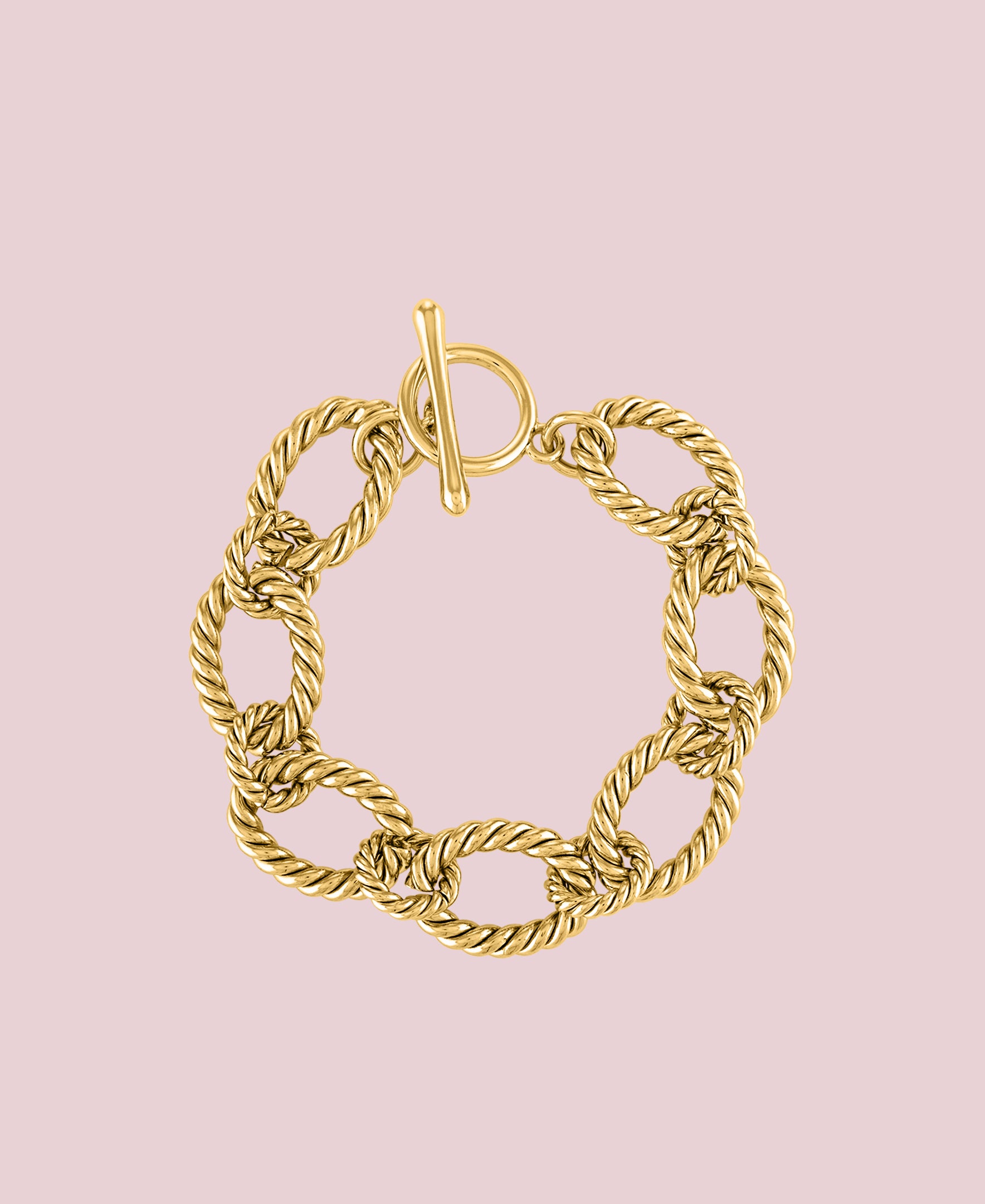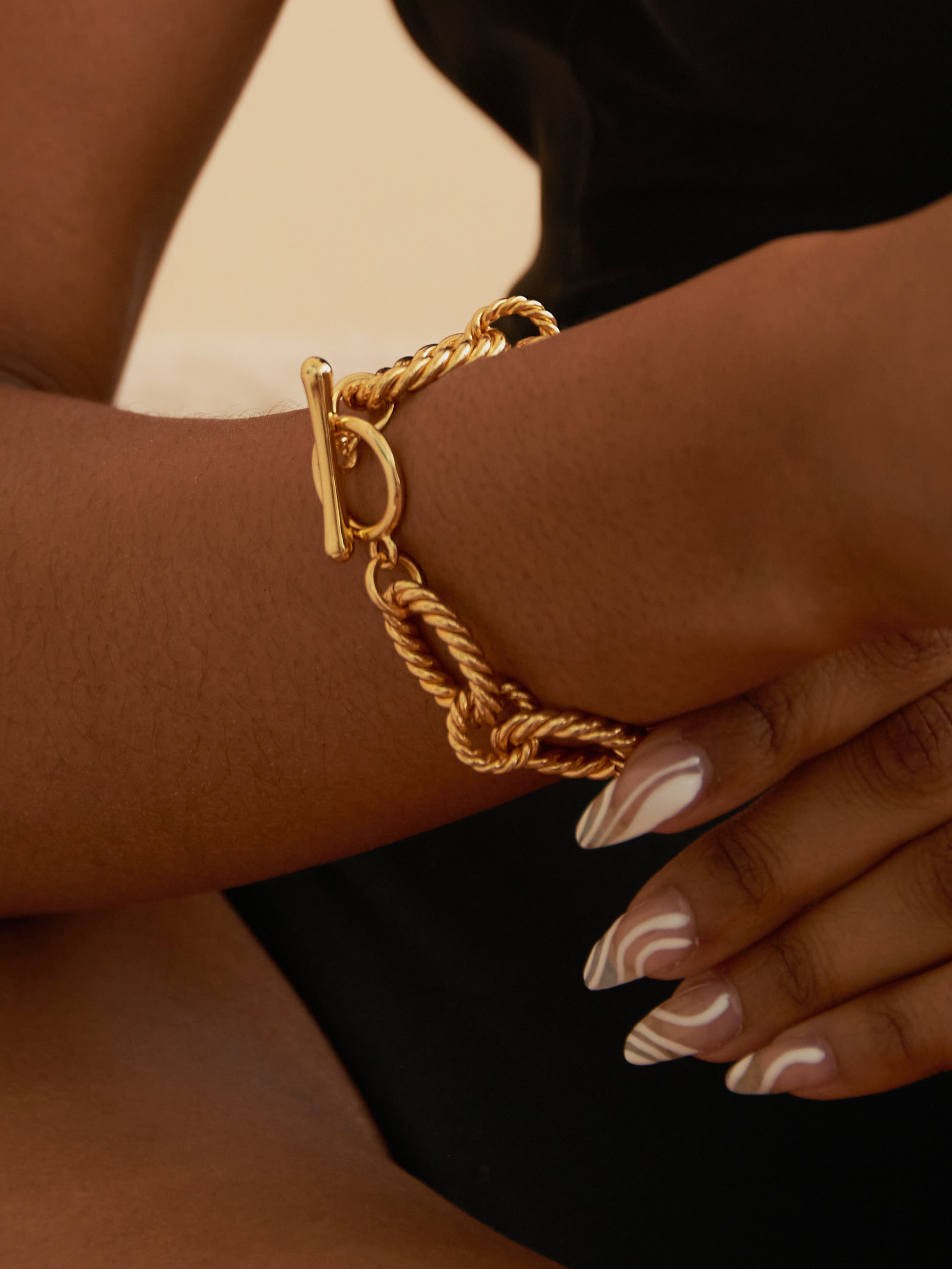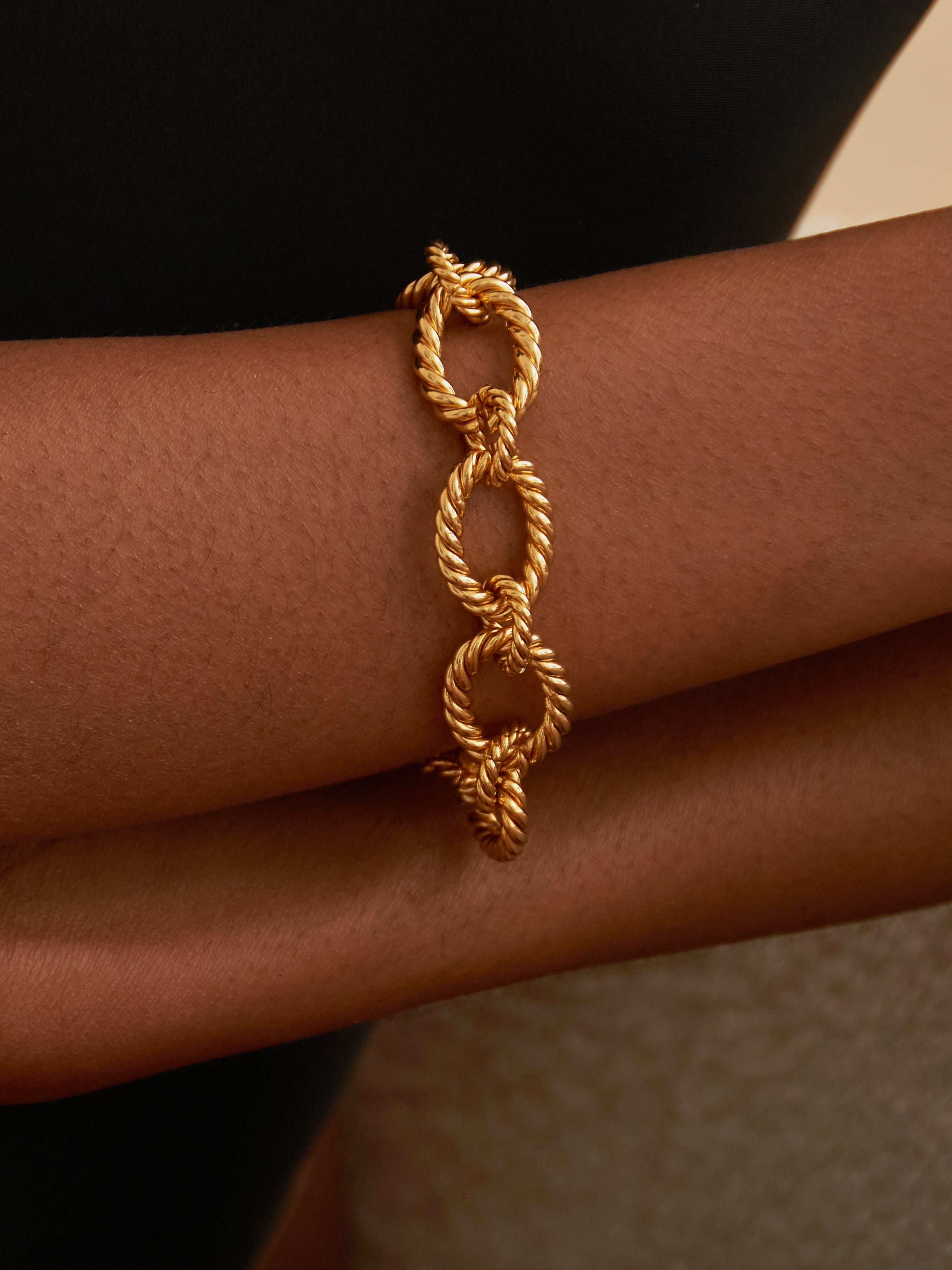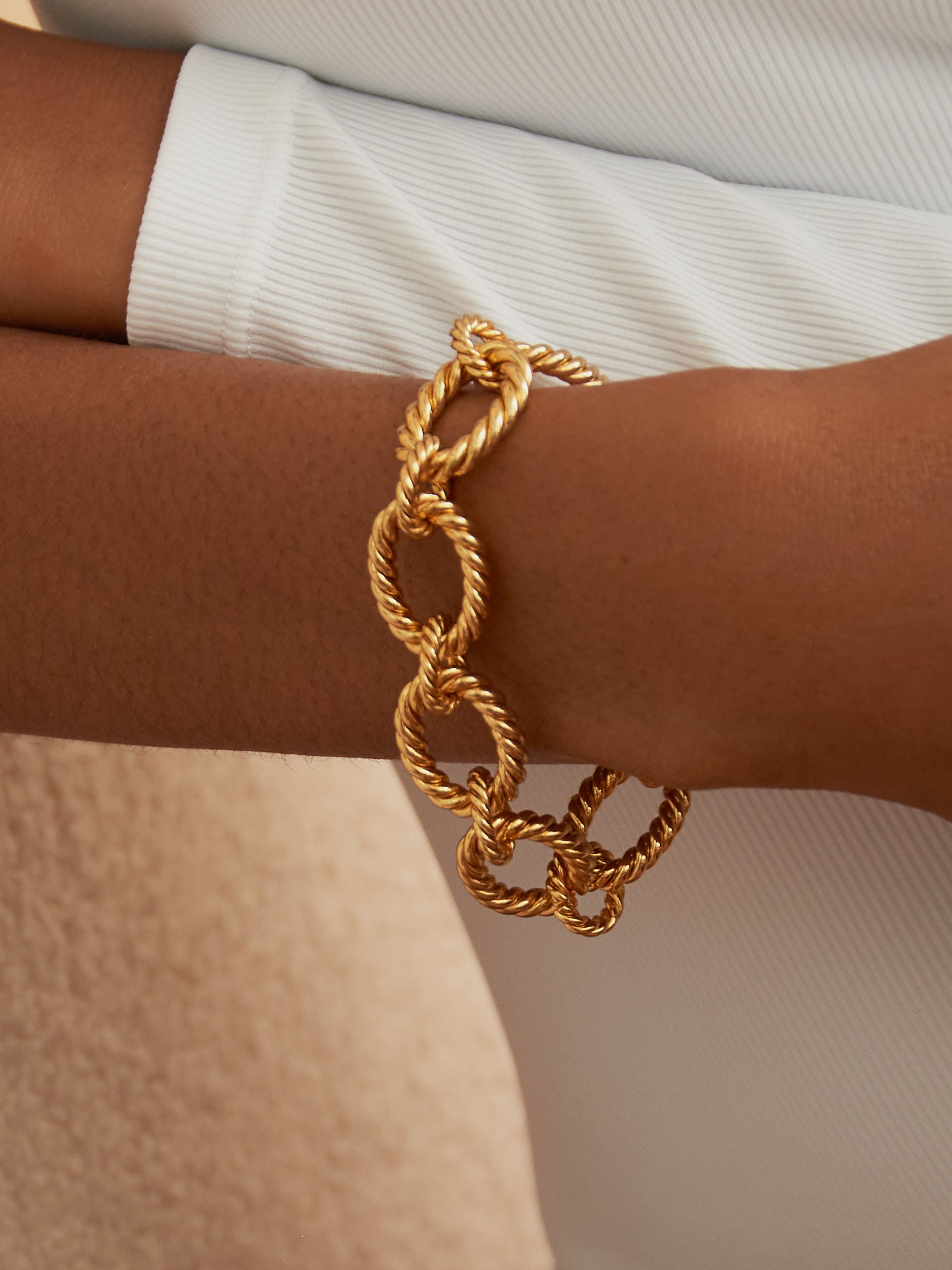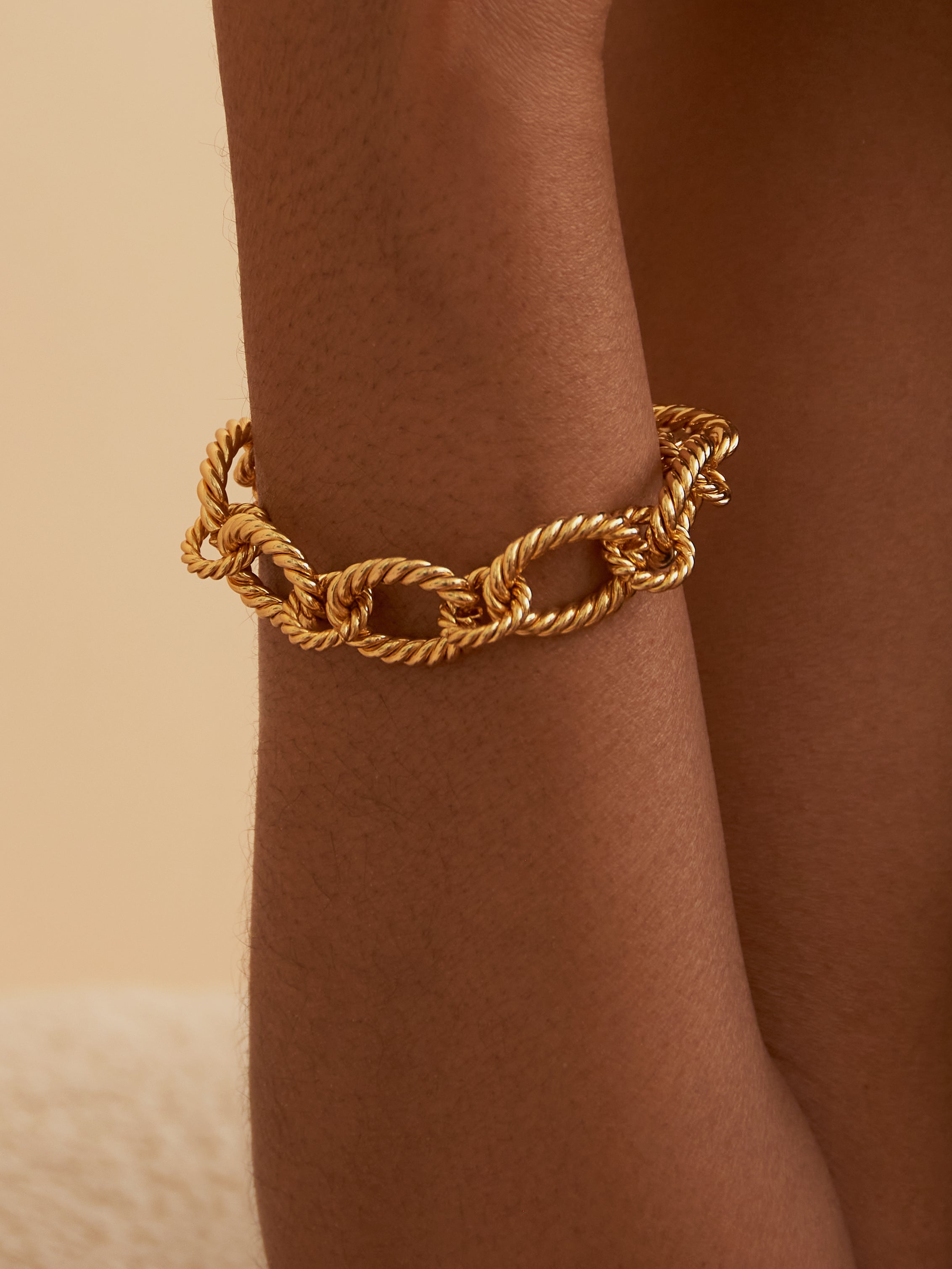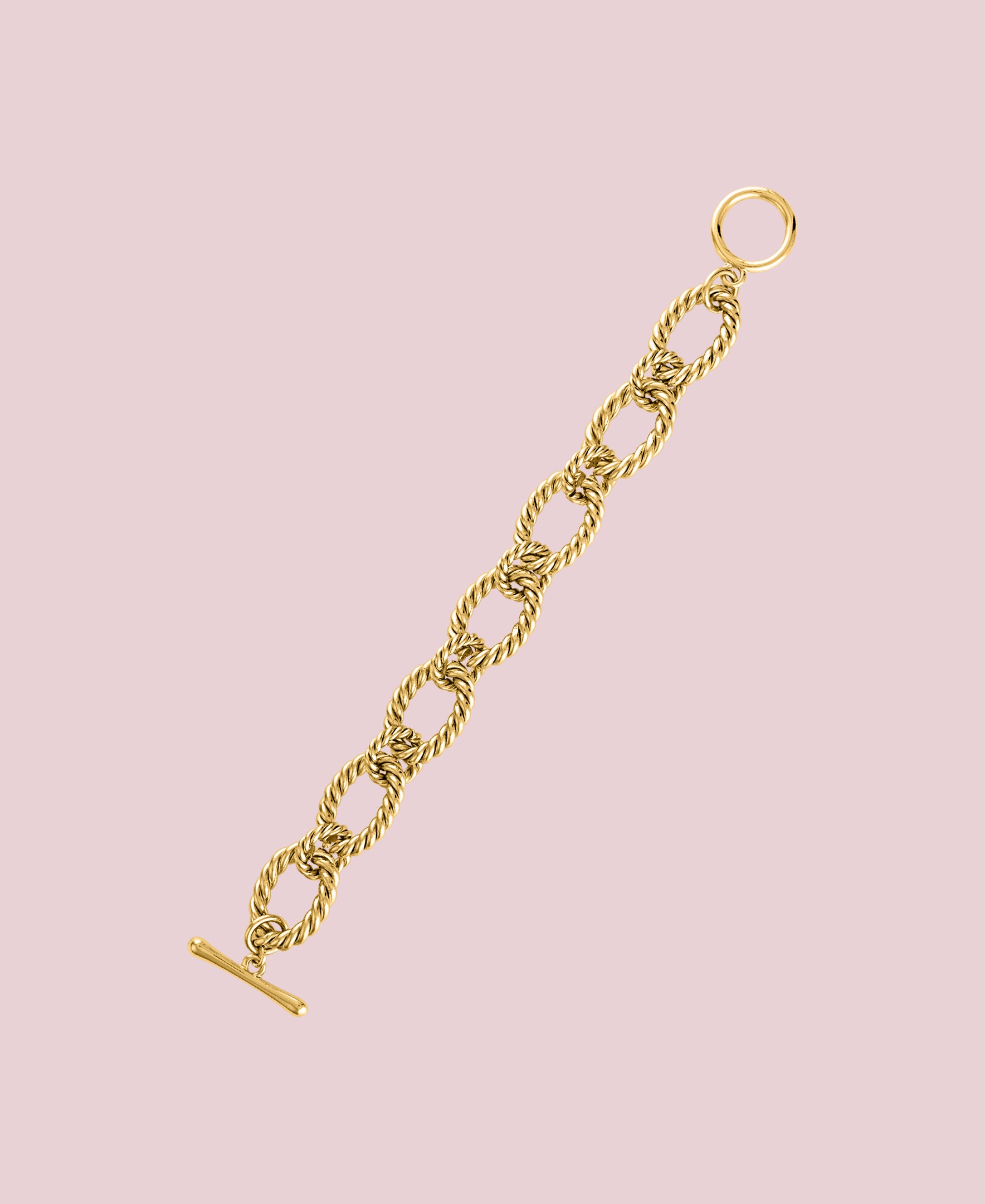 Have you heard the gossip? This oval shaped bracelet has an elegant flare that makes it the perfect subtle statement piece! The toggle closure adds a little extra fun detailing to the overall vintage classic feel of the interlocking roped chain. She is perfect, we can't stop Amebo-ing!
Features:
Available in 18k gold plated brass
Dimension: 19 3/5"
Lifetime product guarantee 
All our jewelry is made to last, but visit our care page for more information on how to care for your JWLS.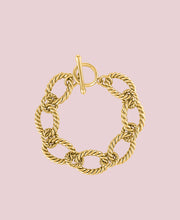 THE AMEBO BRACELET