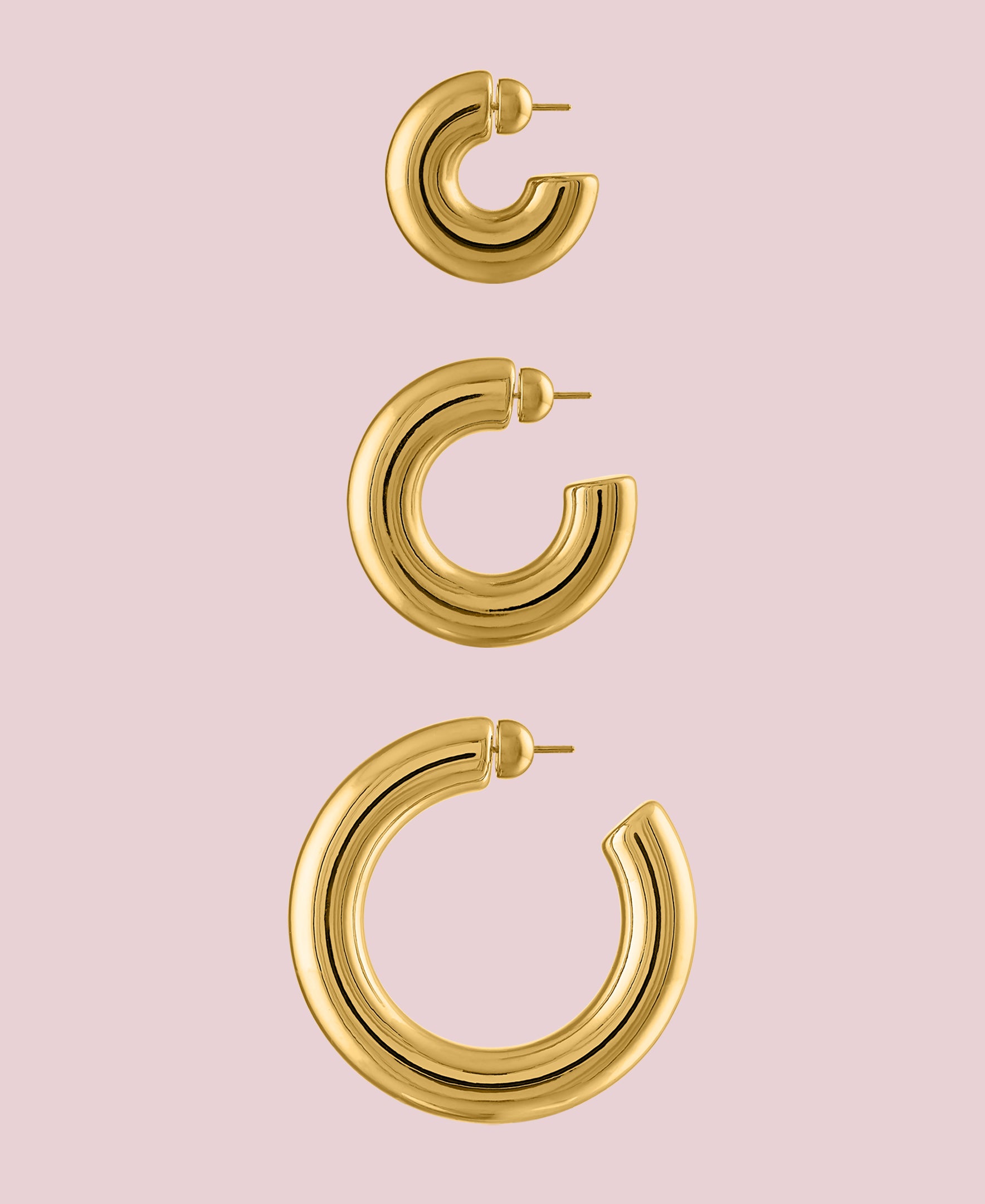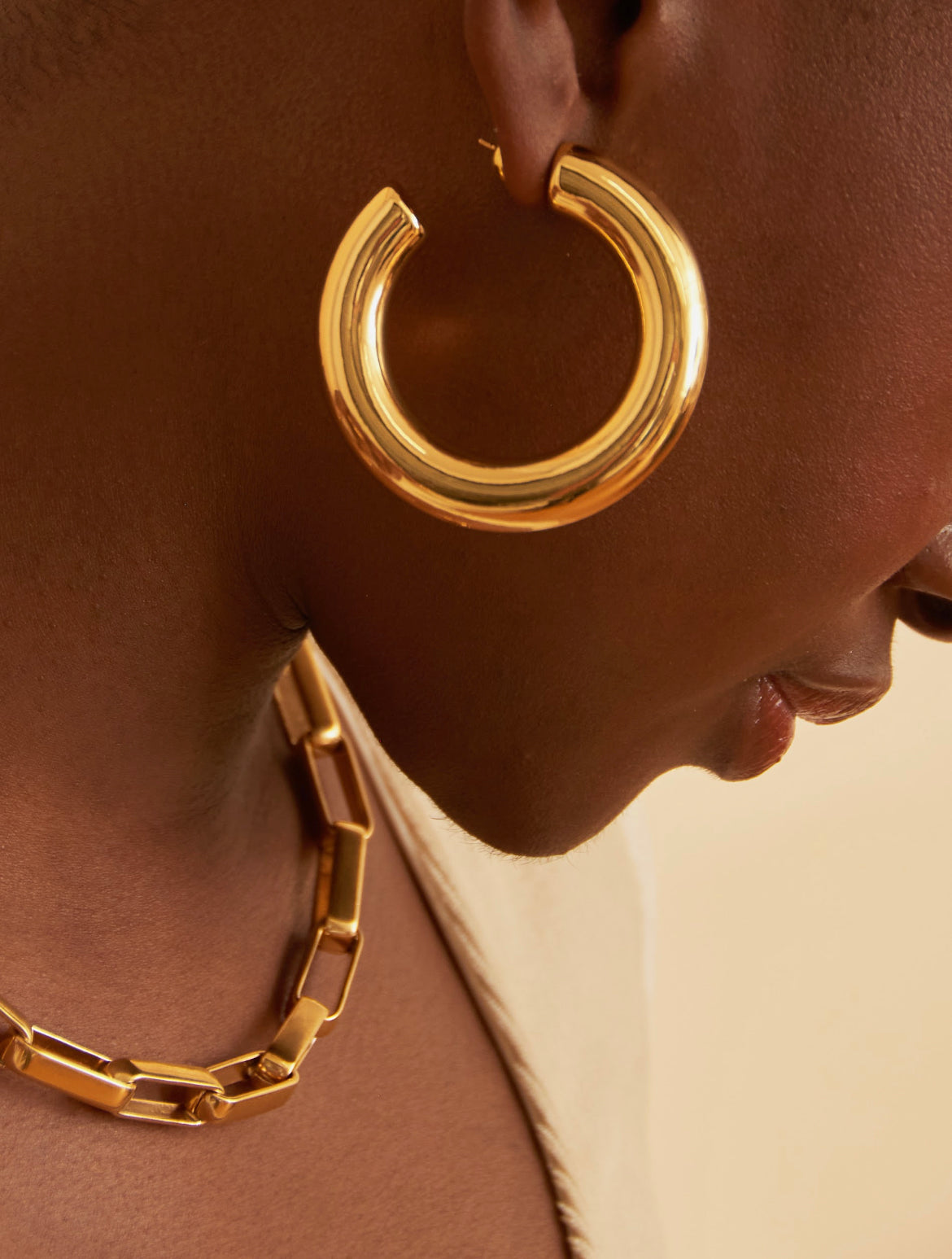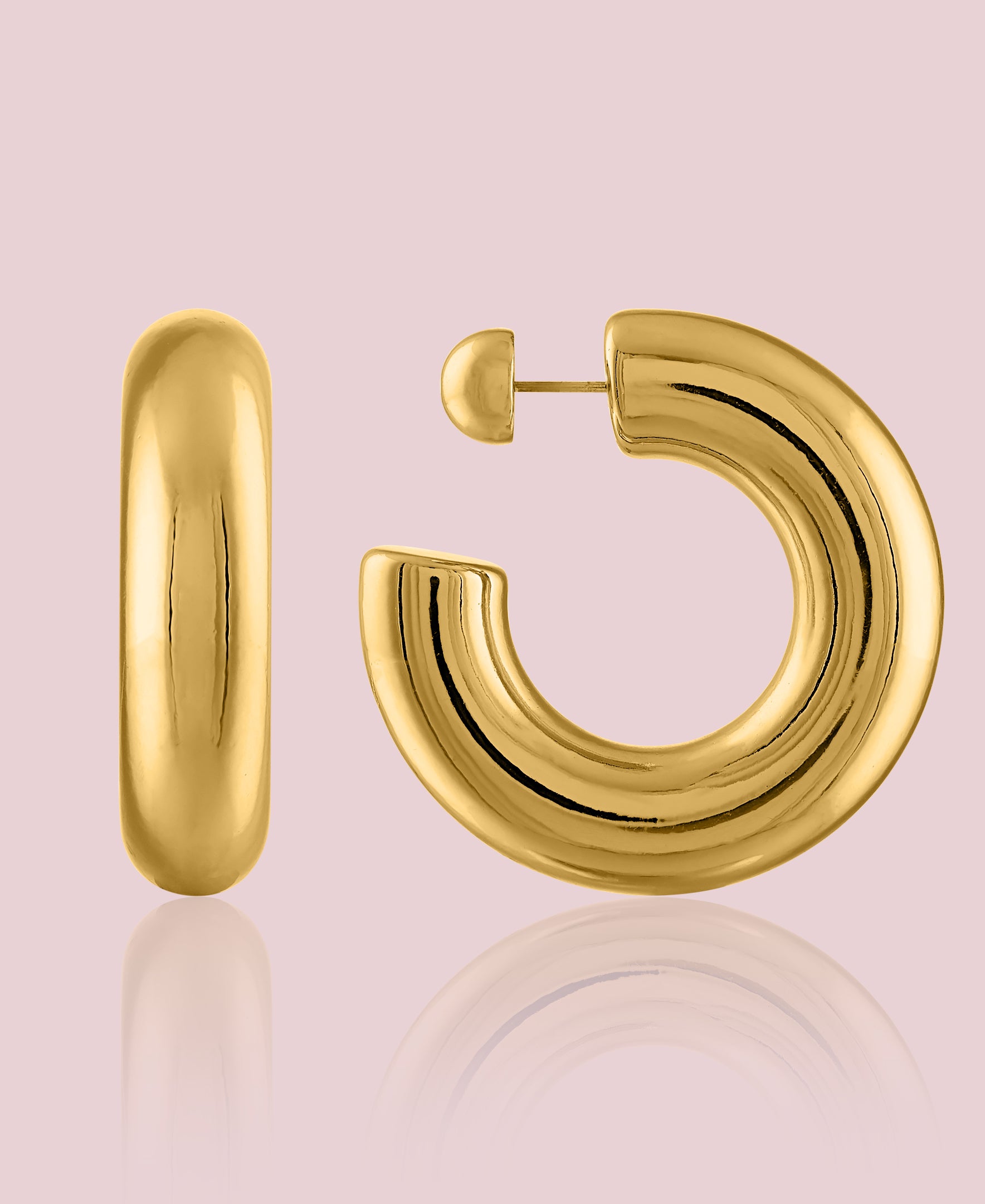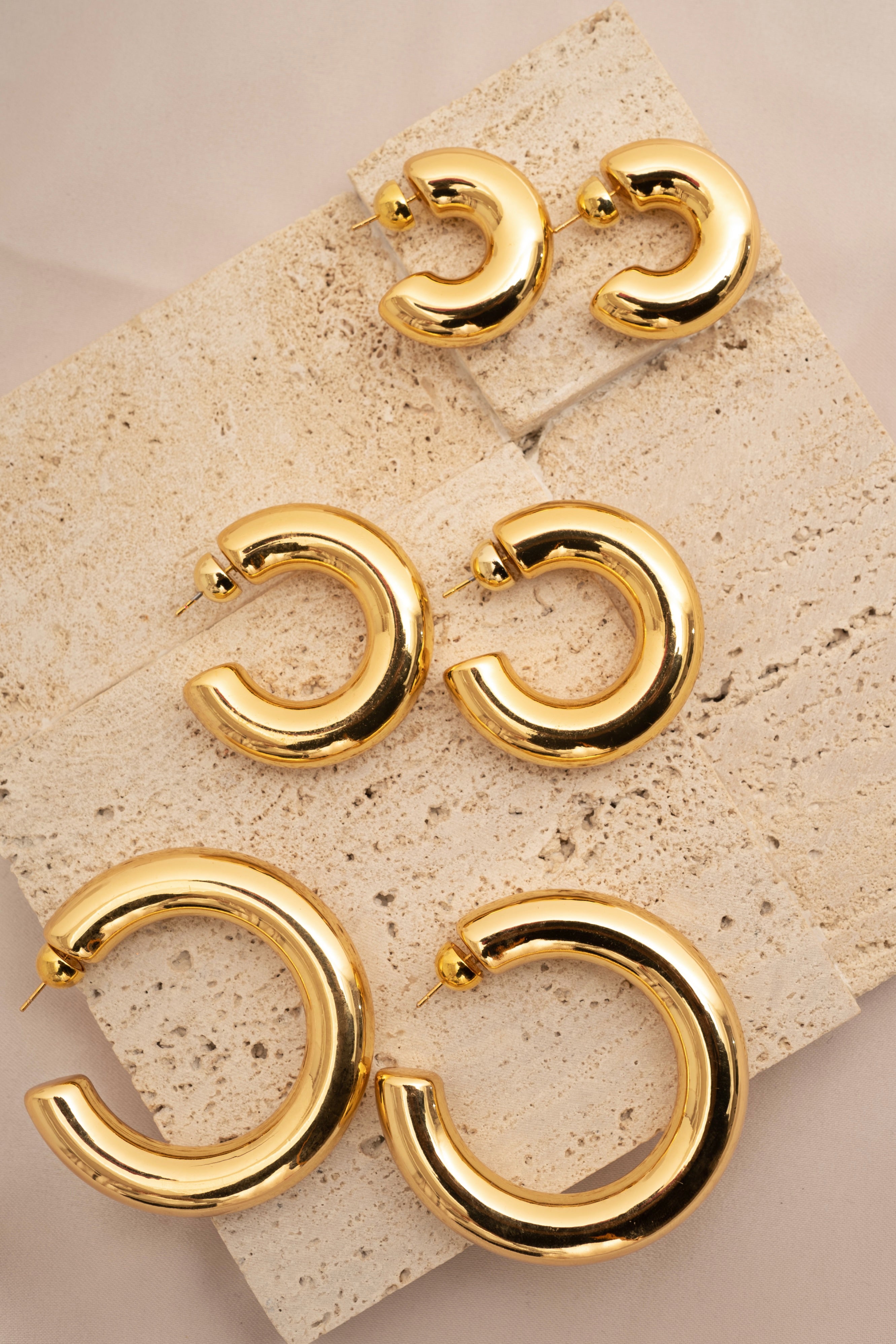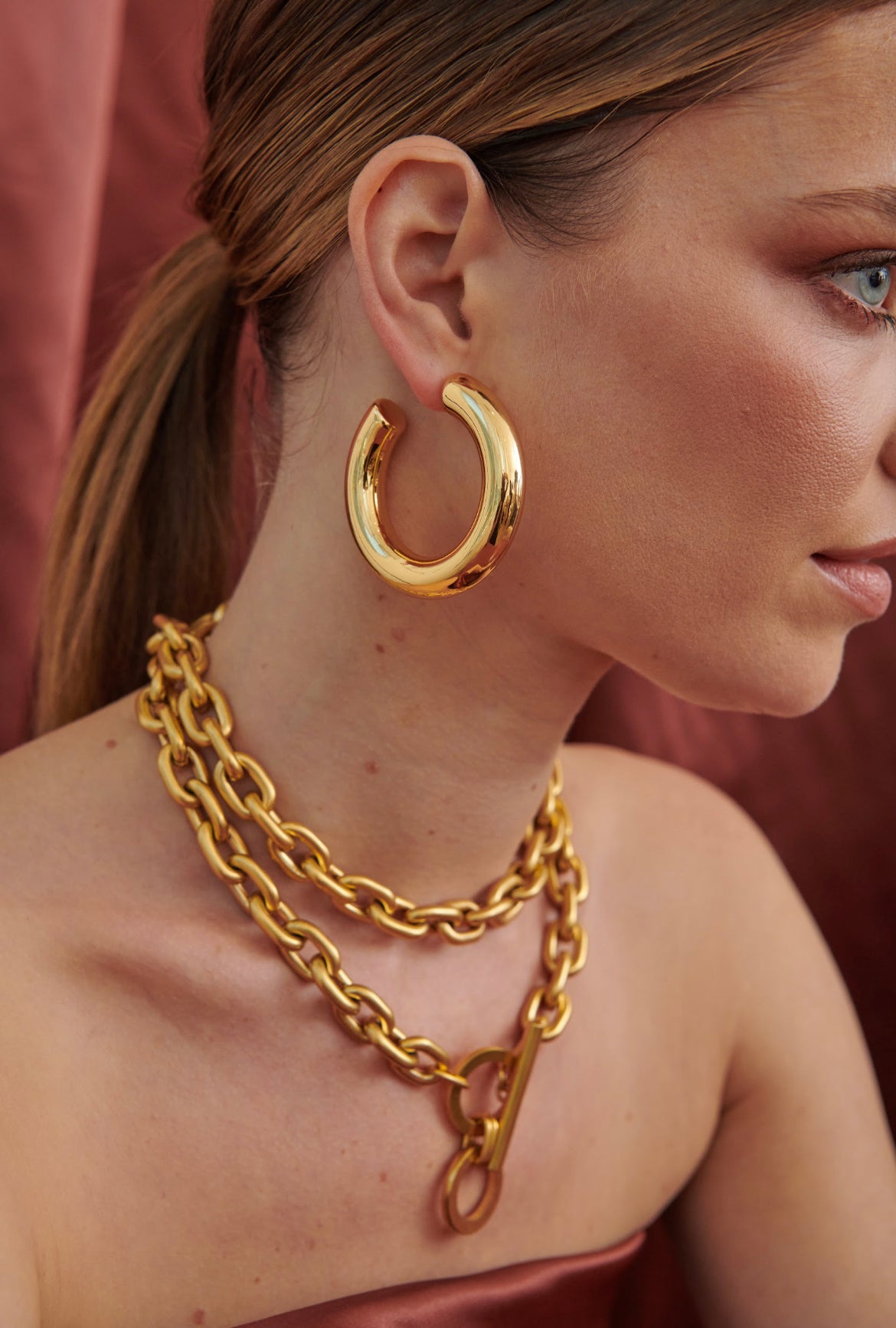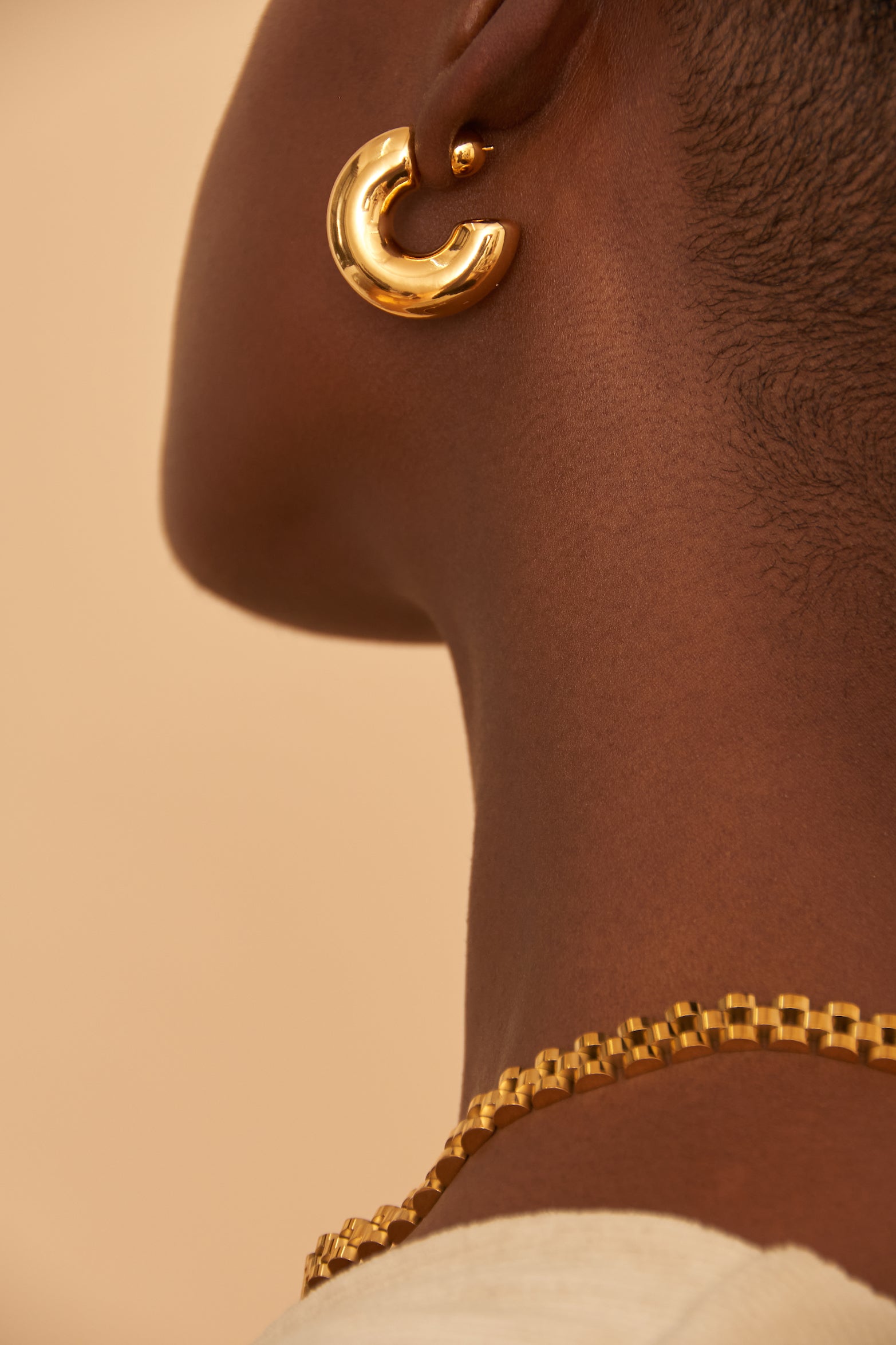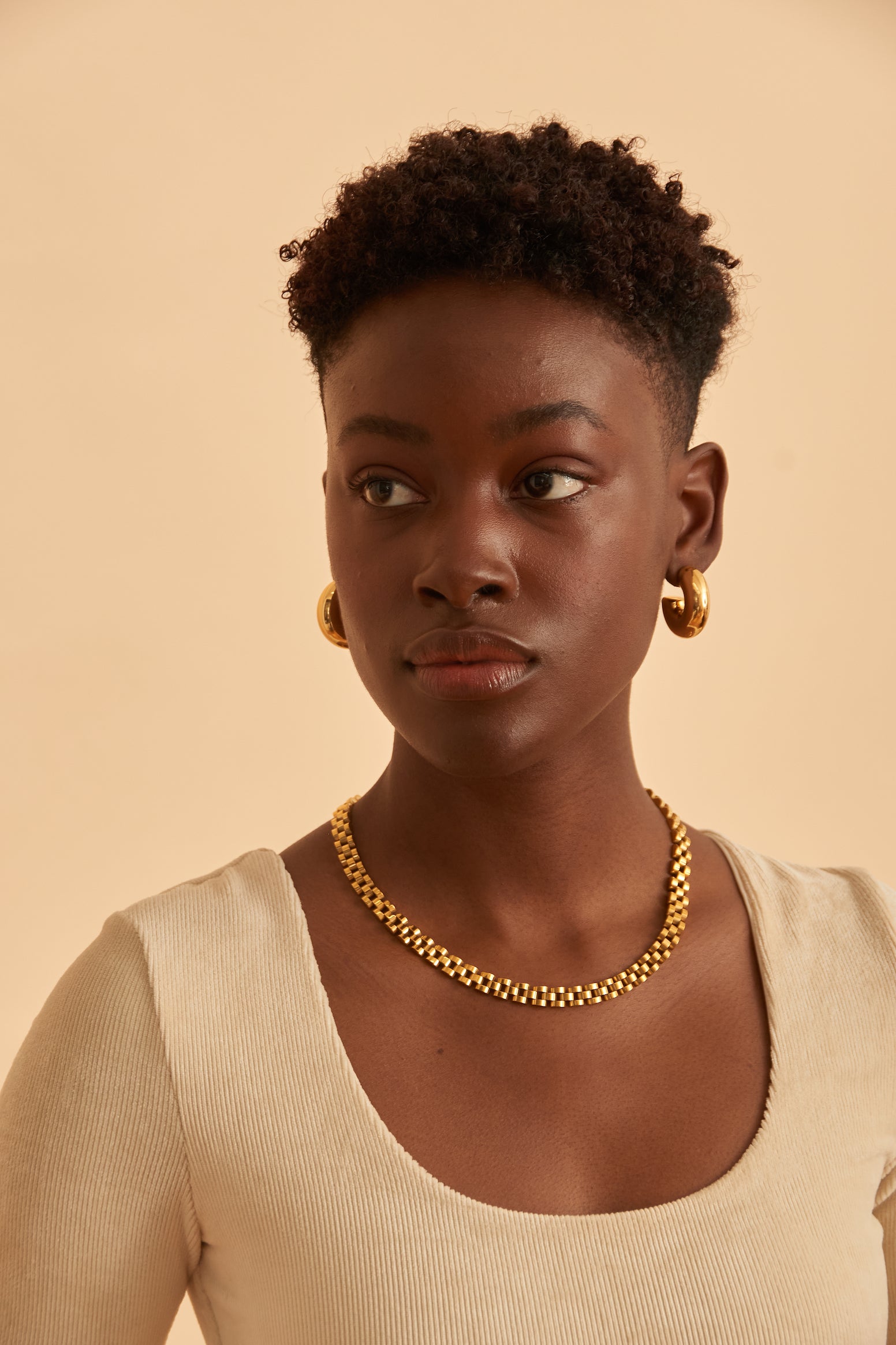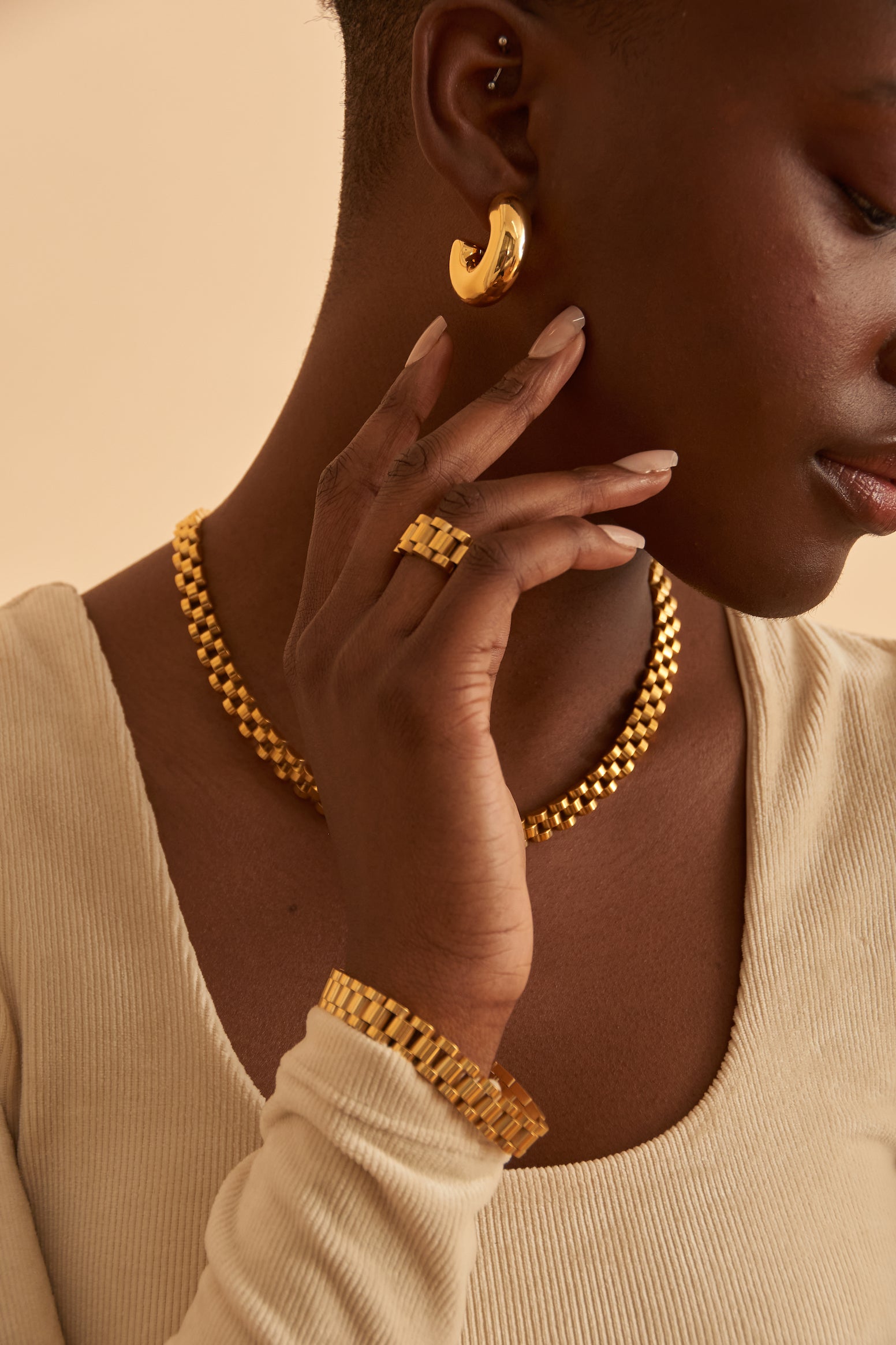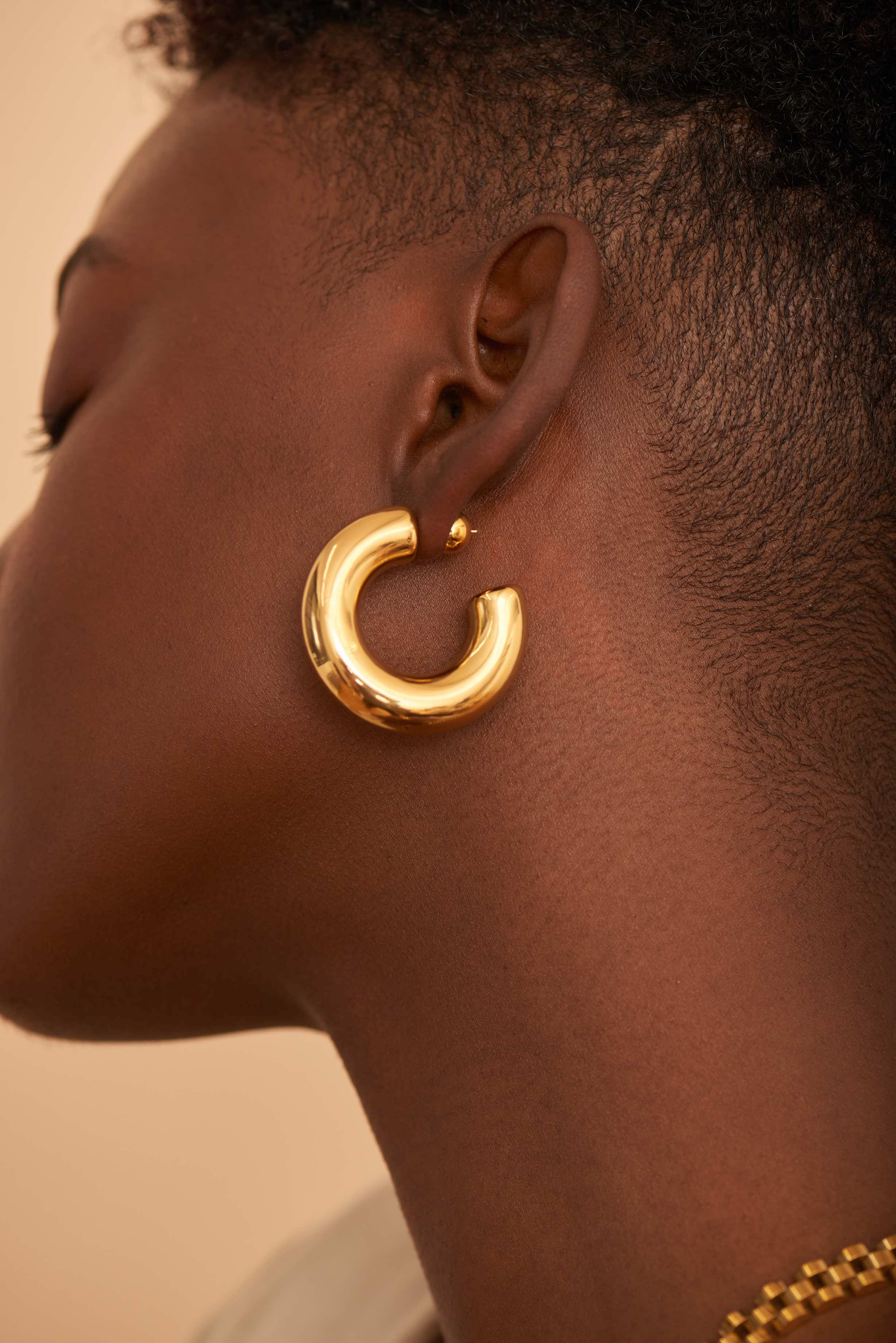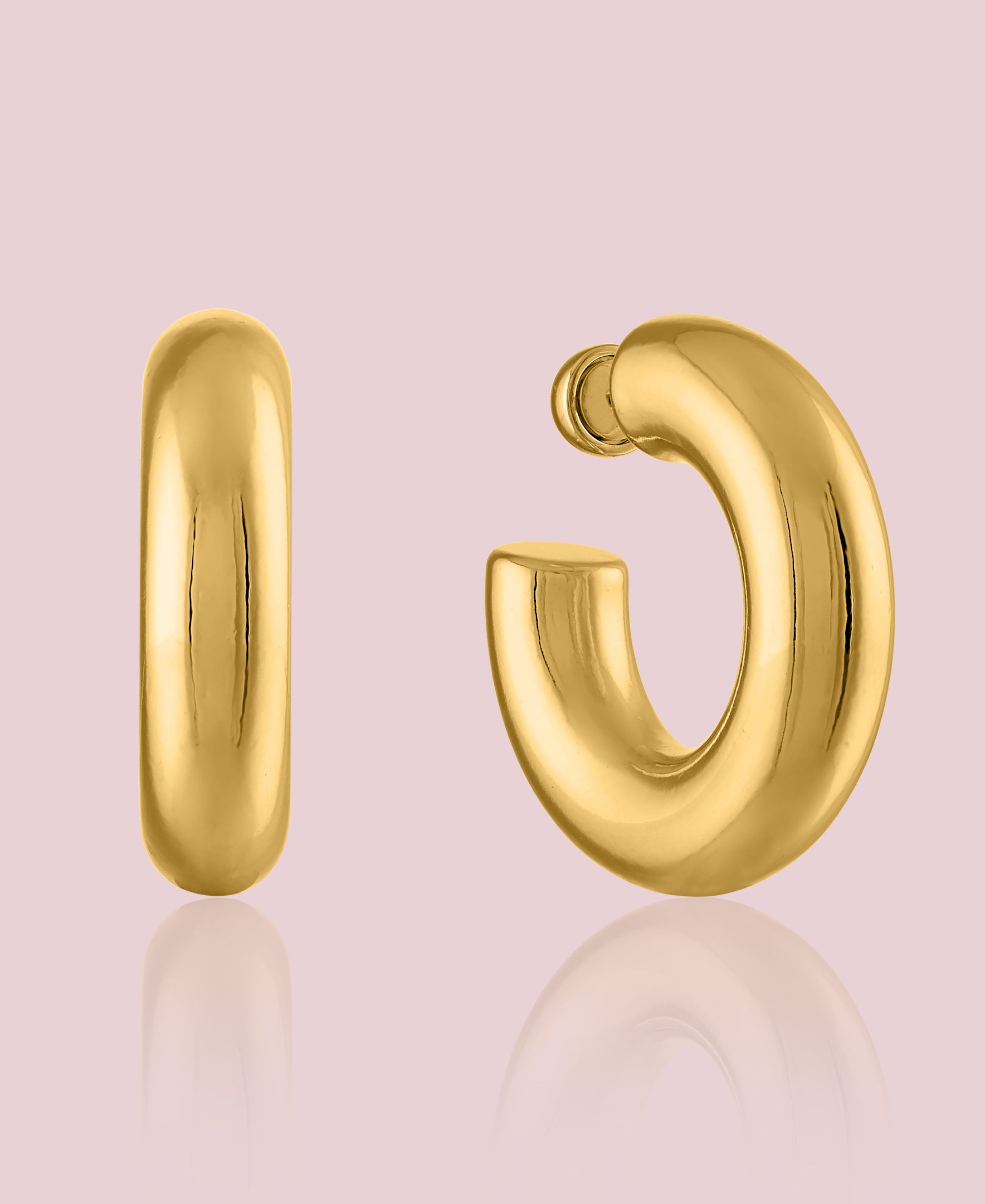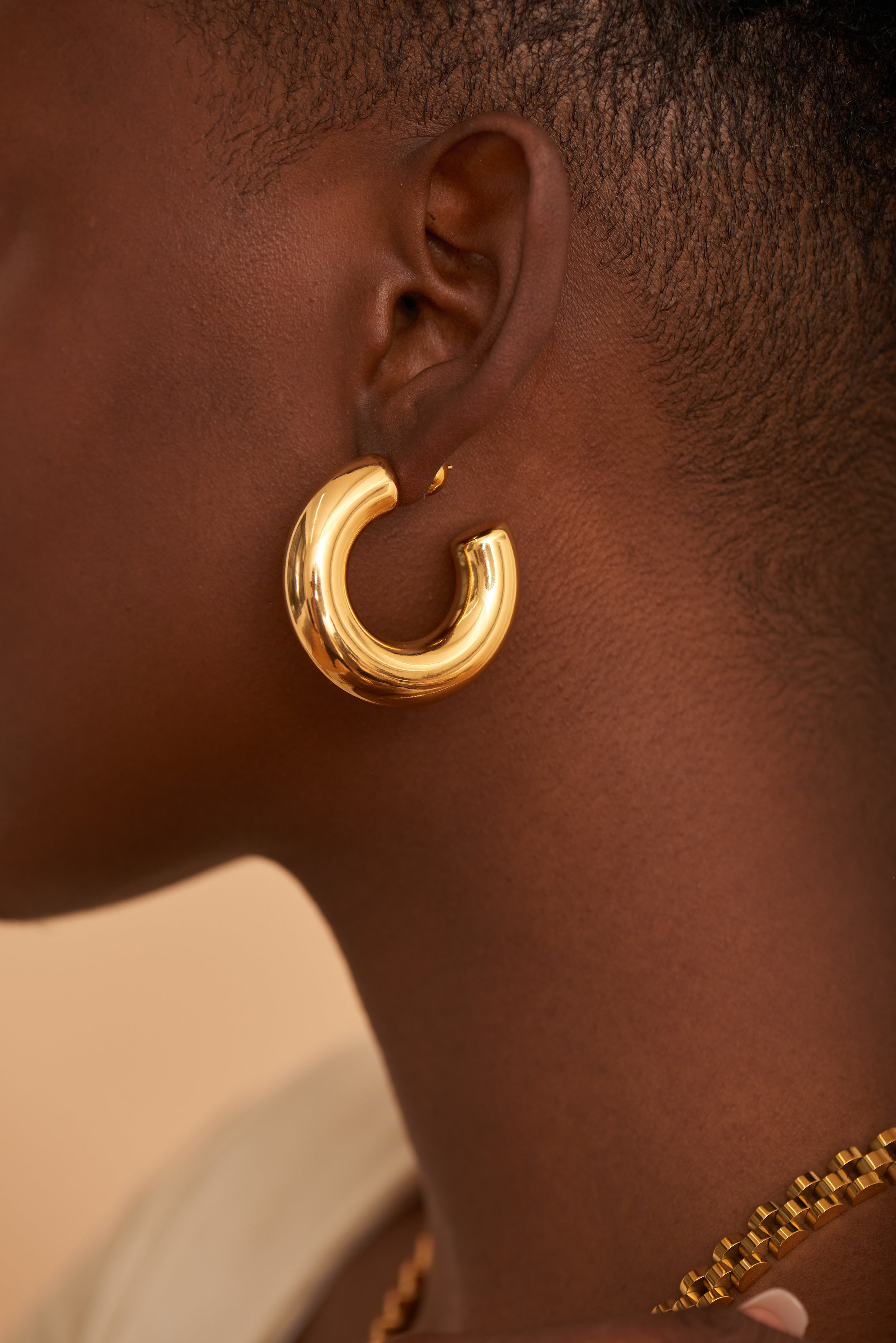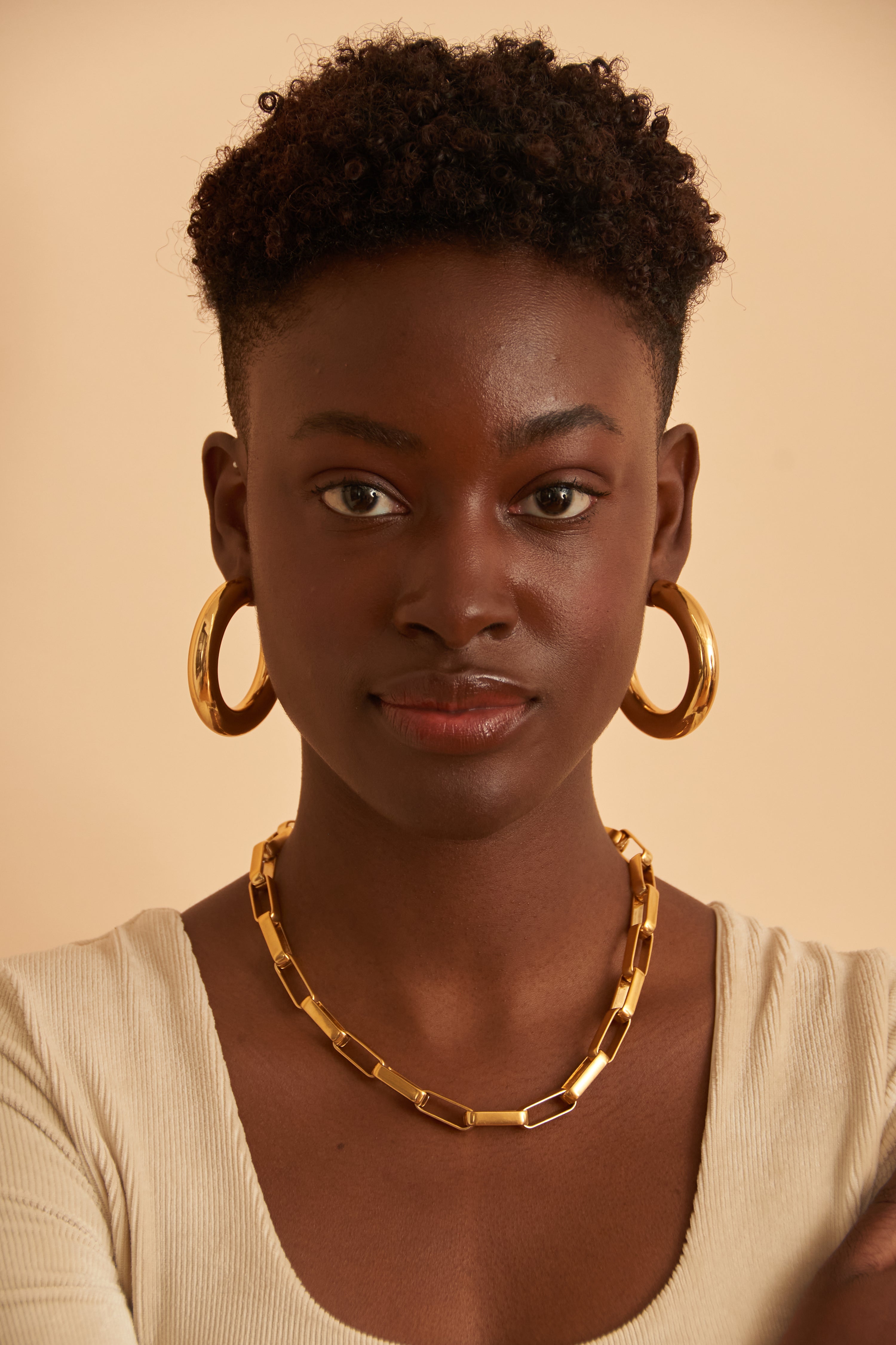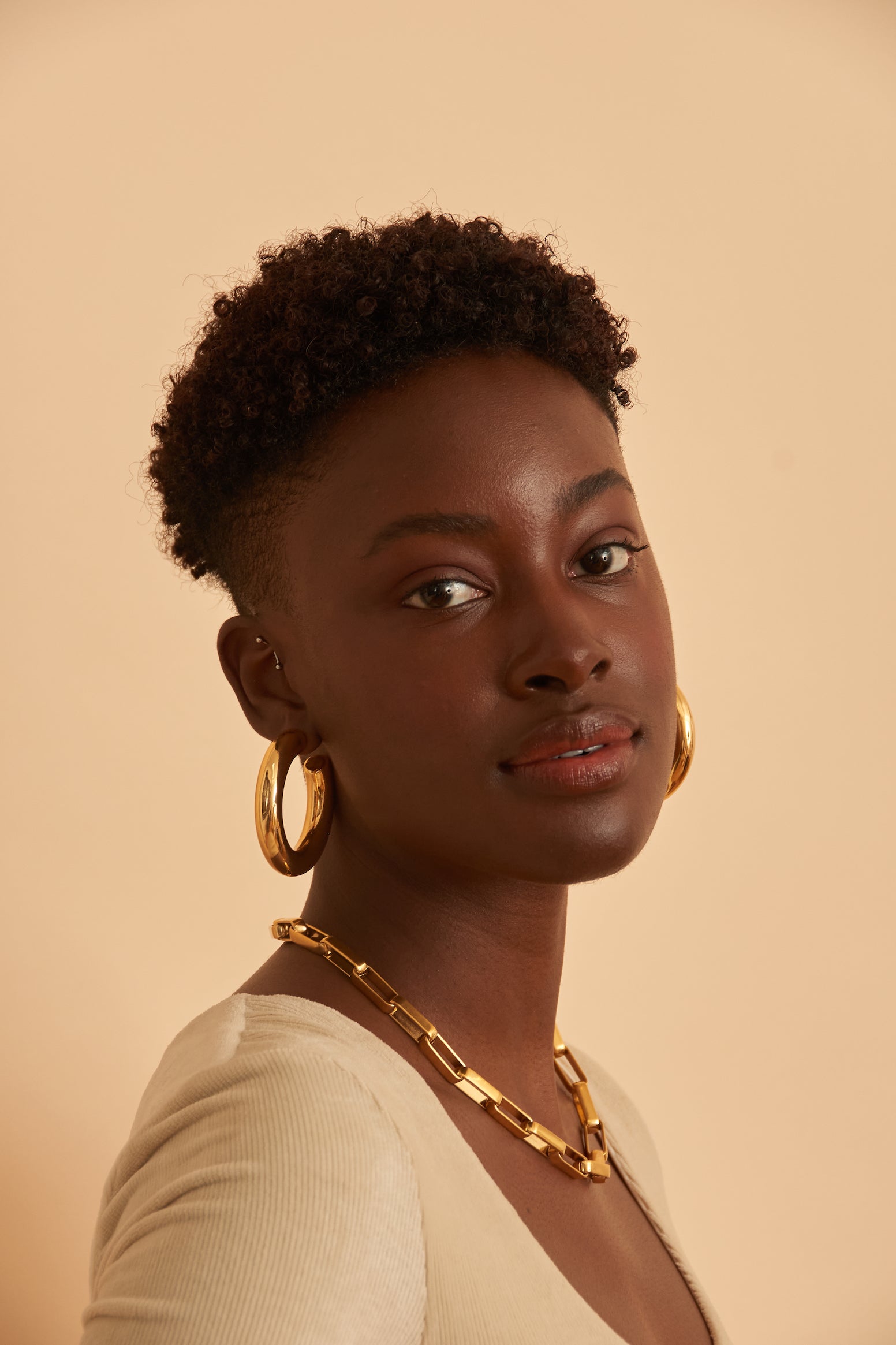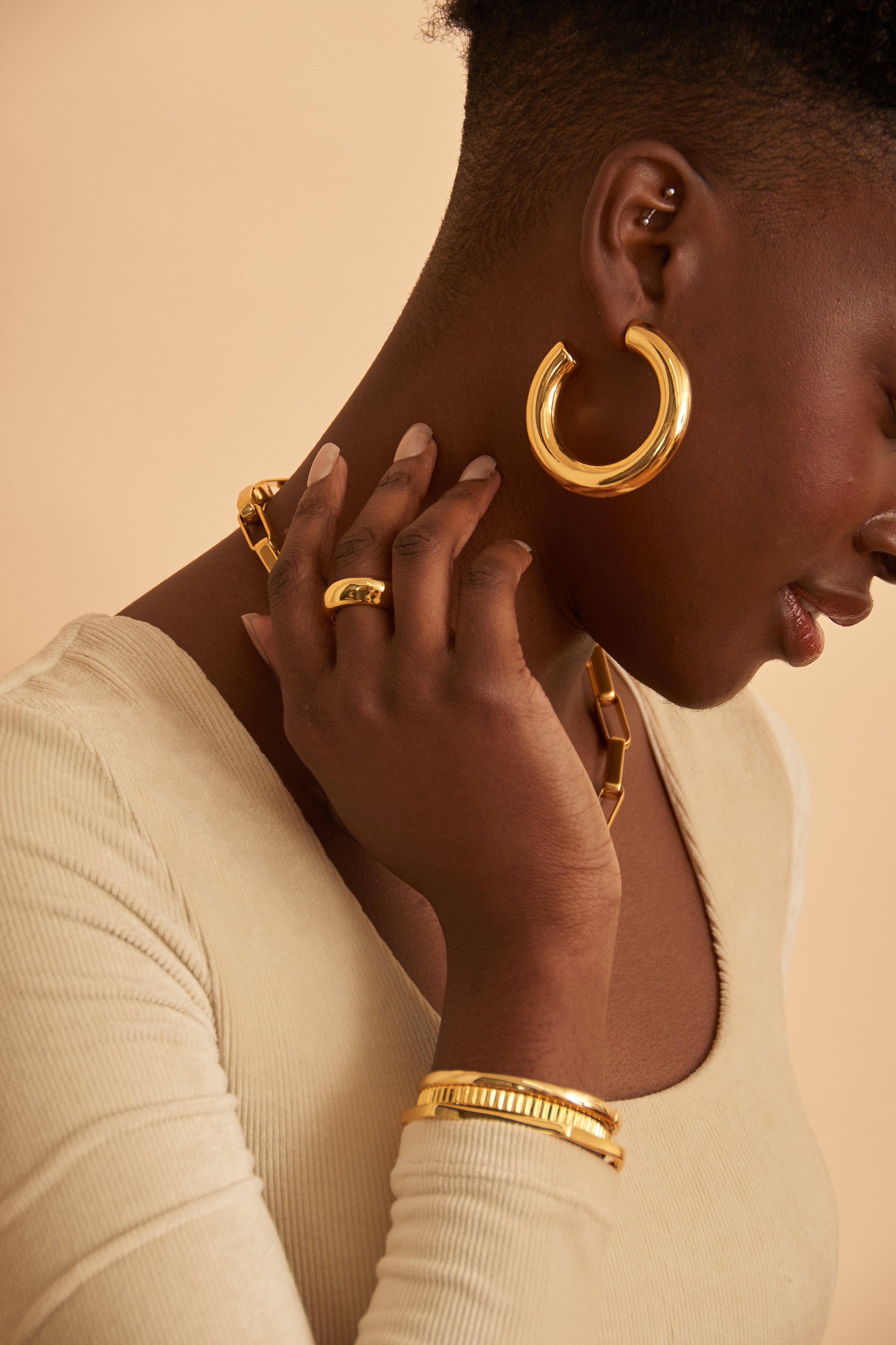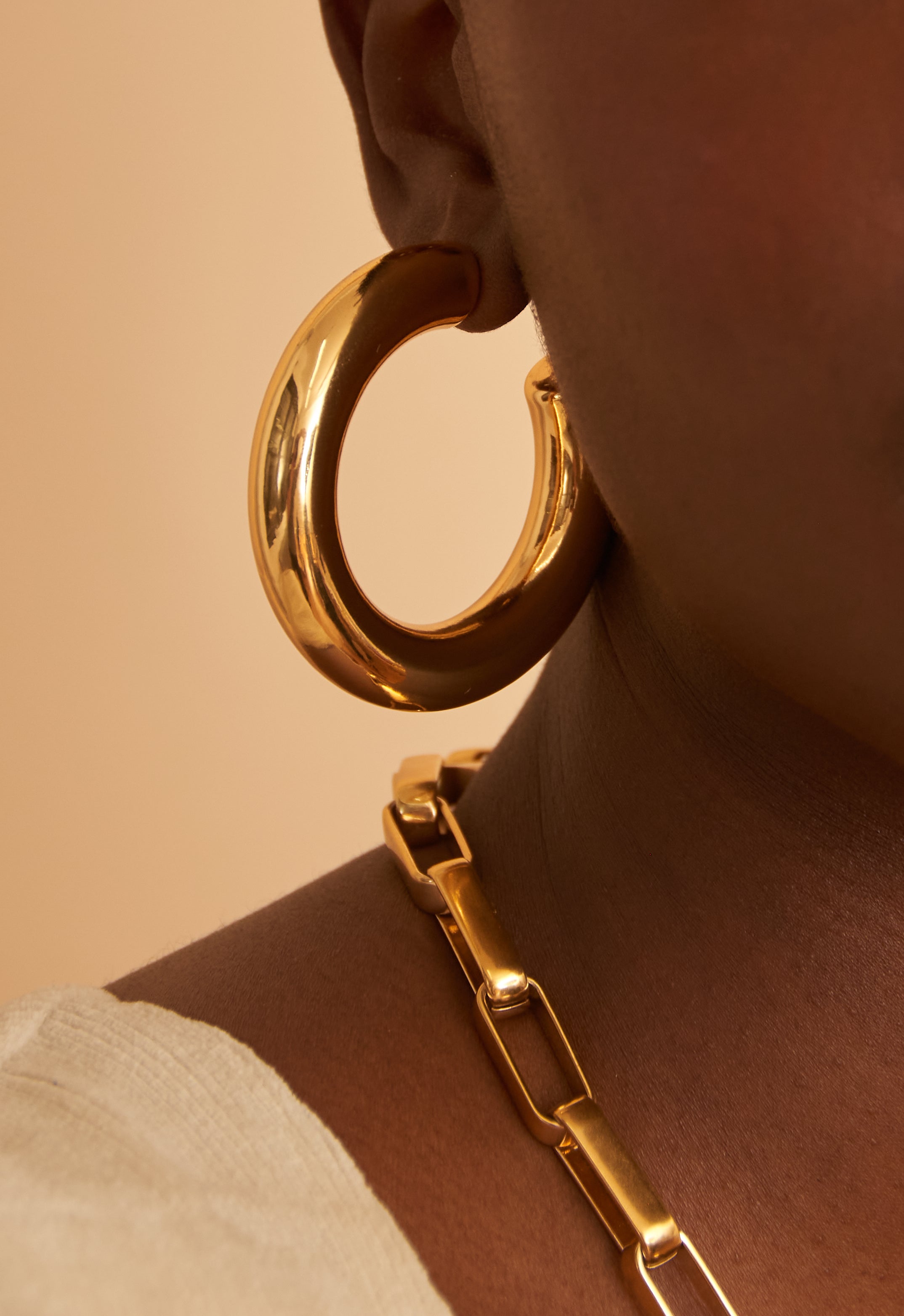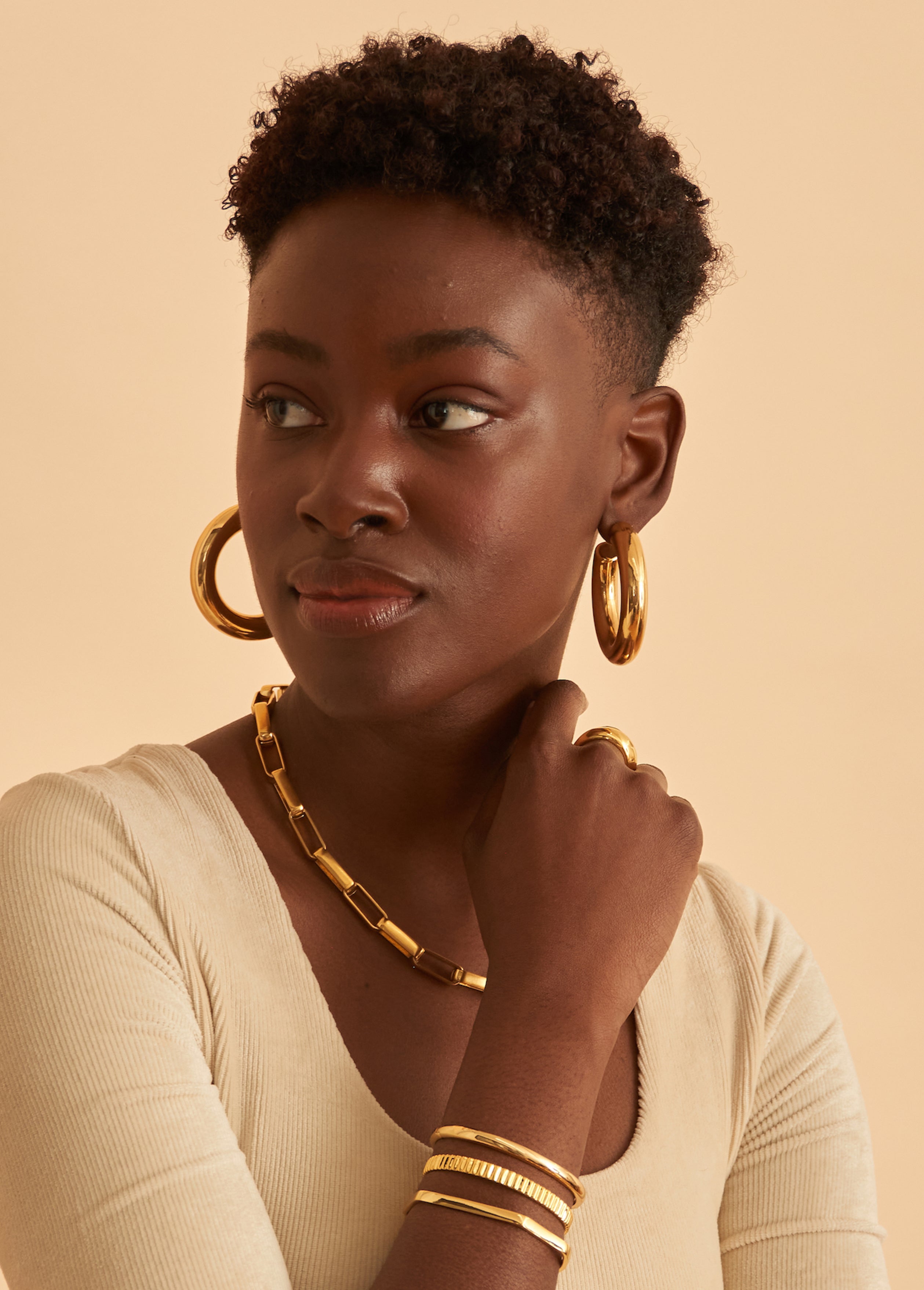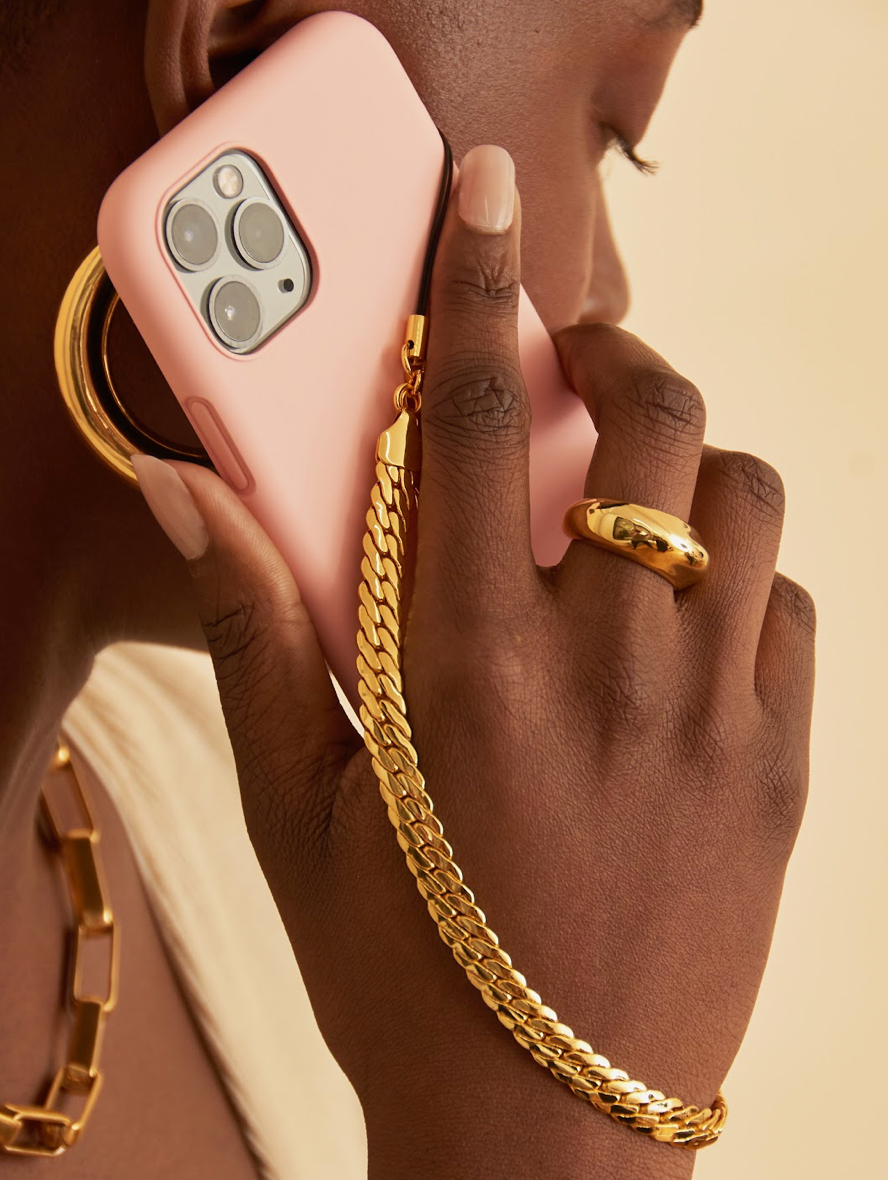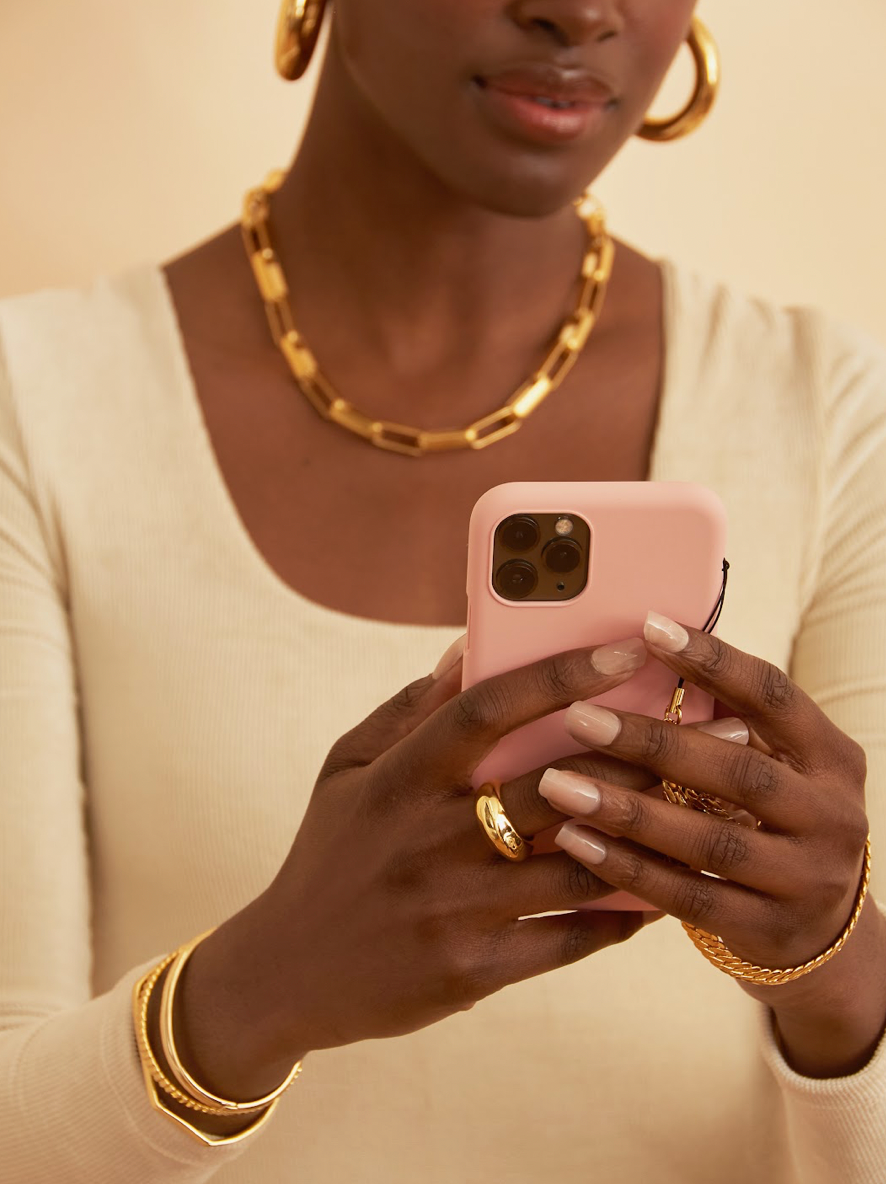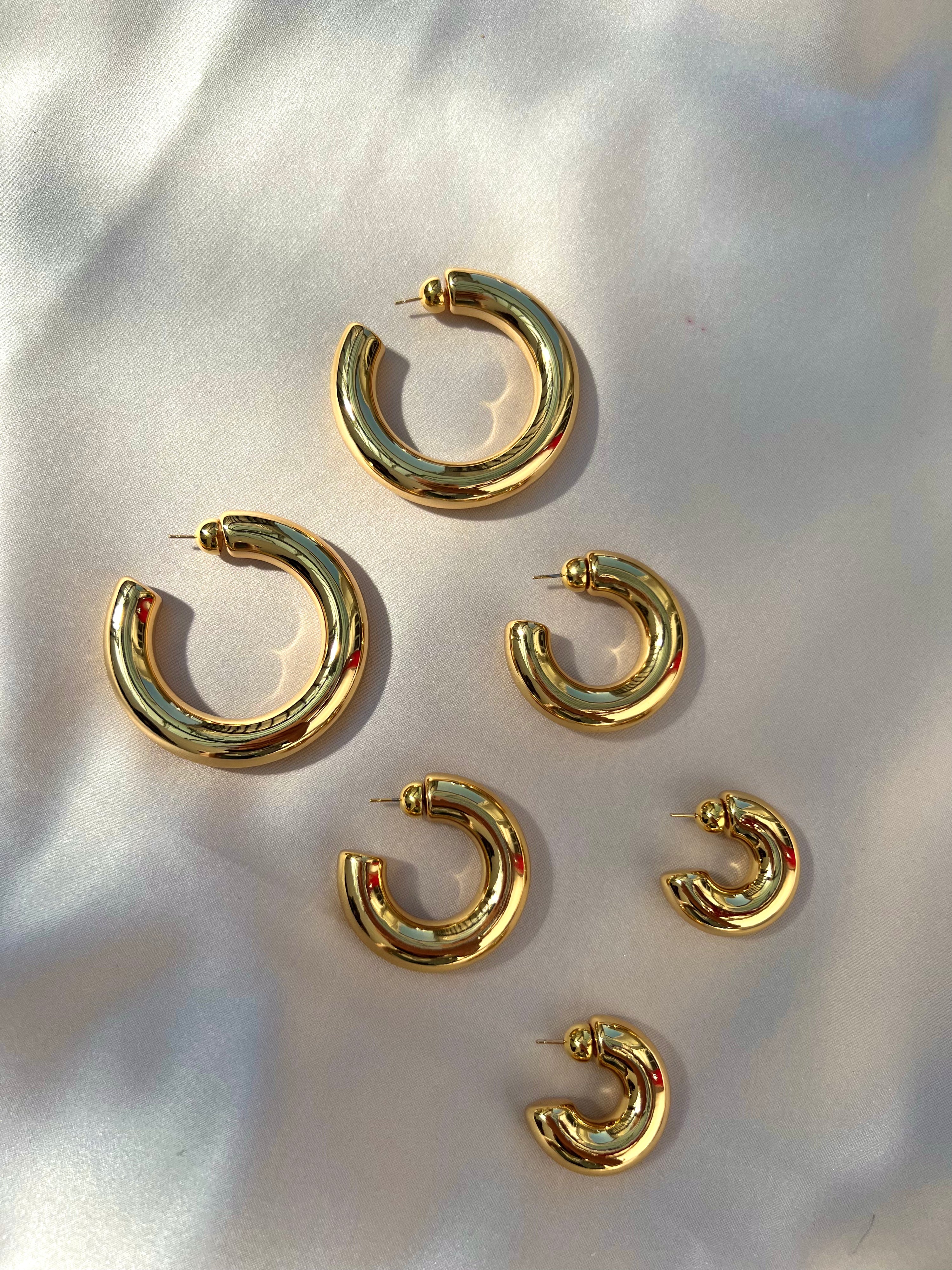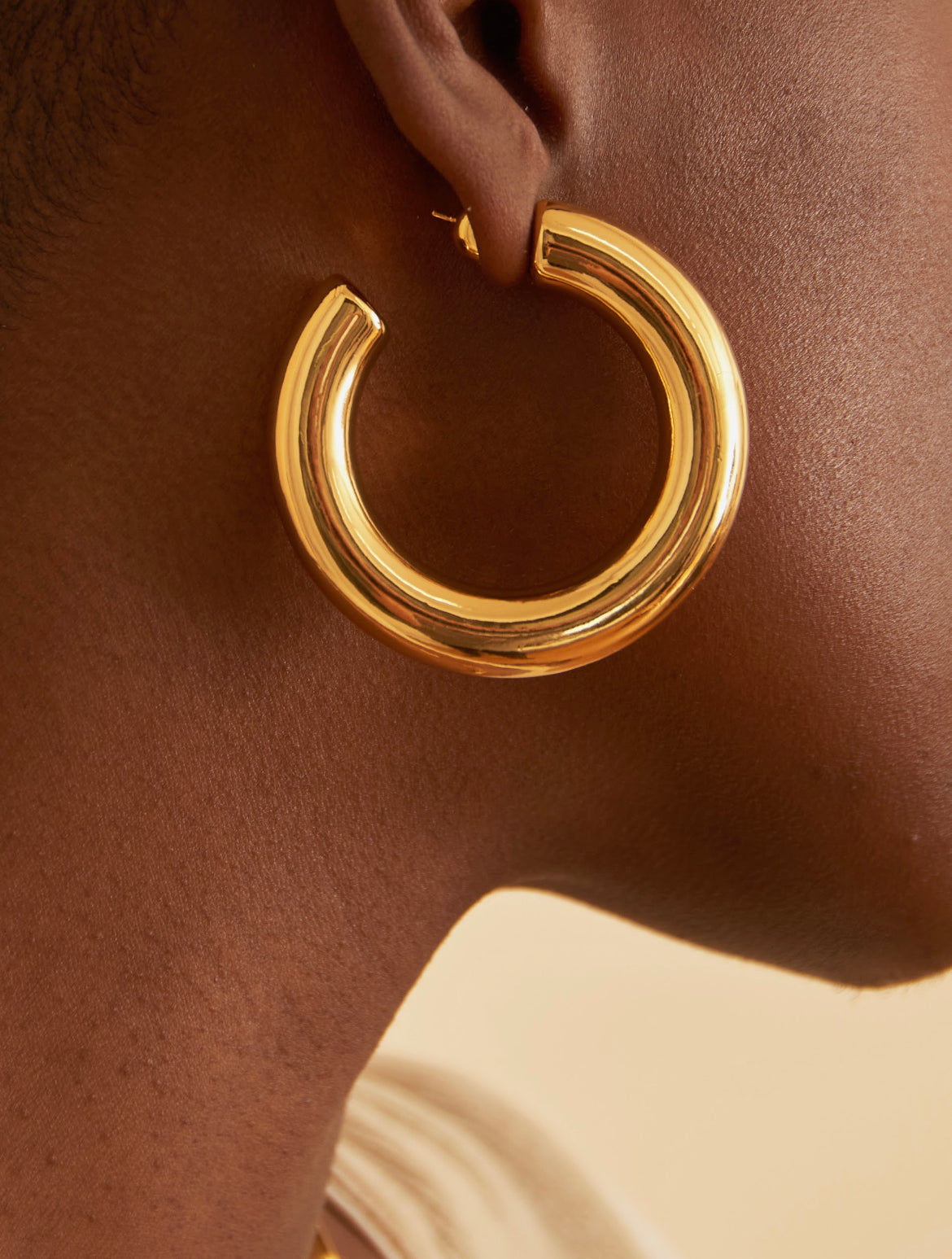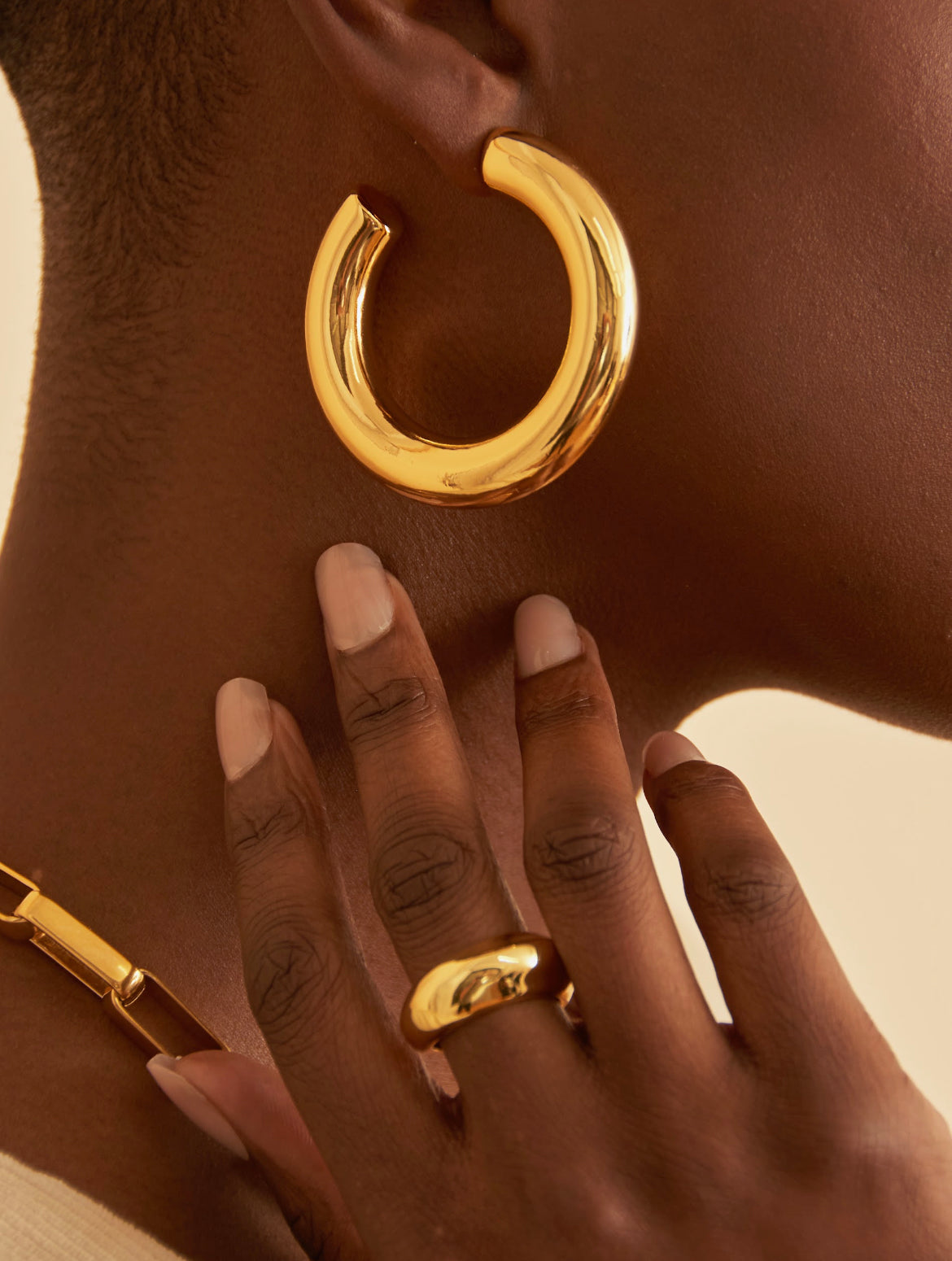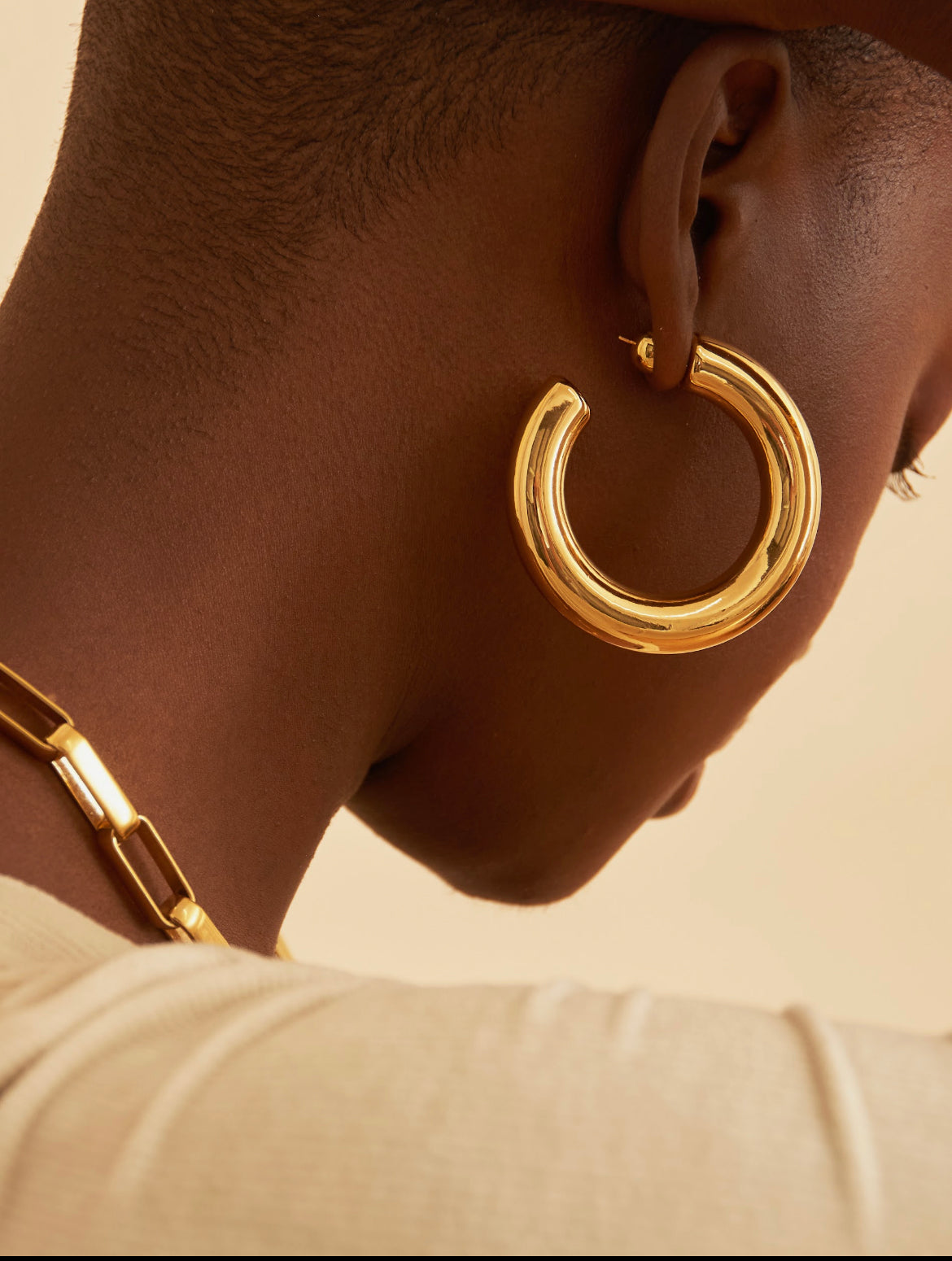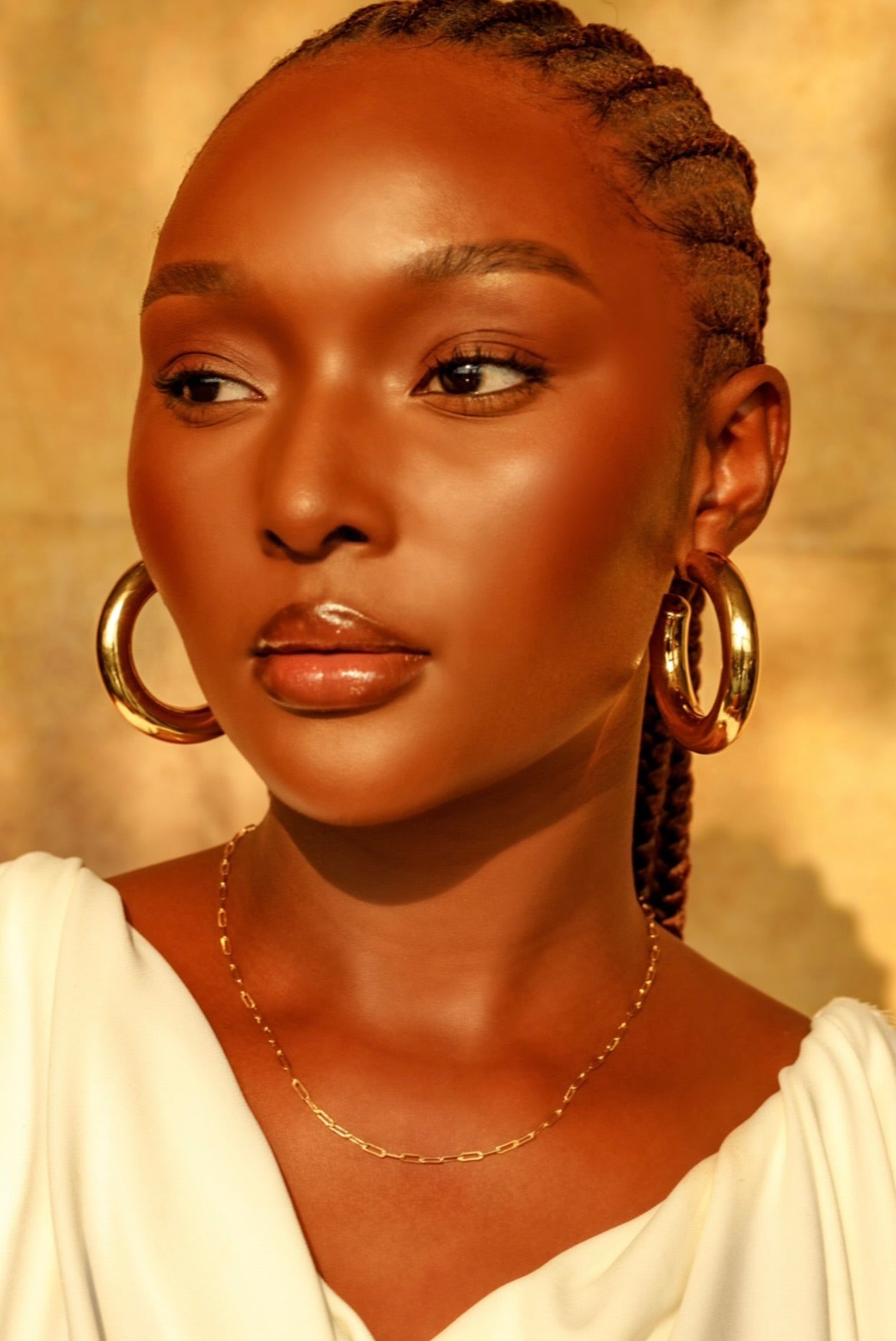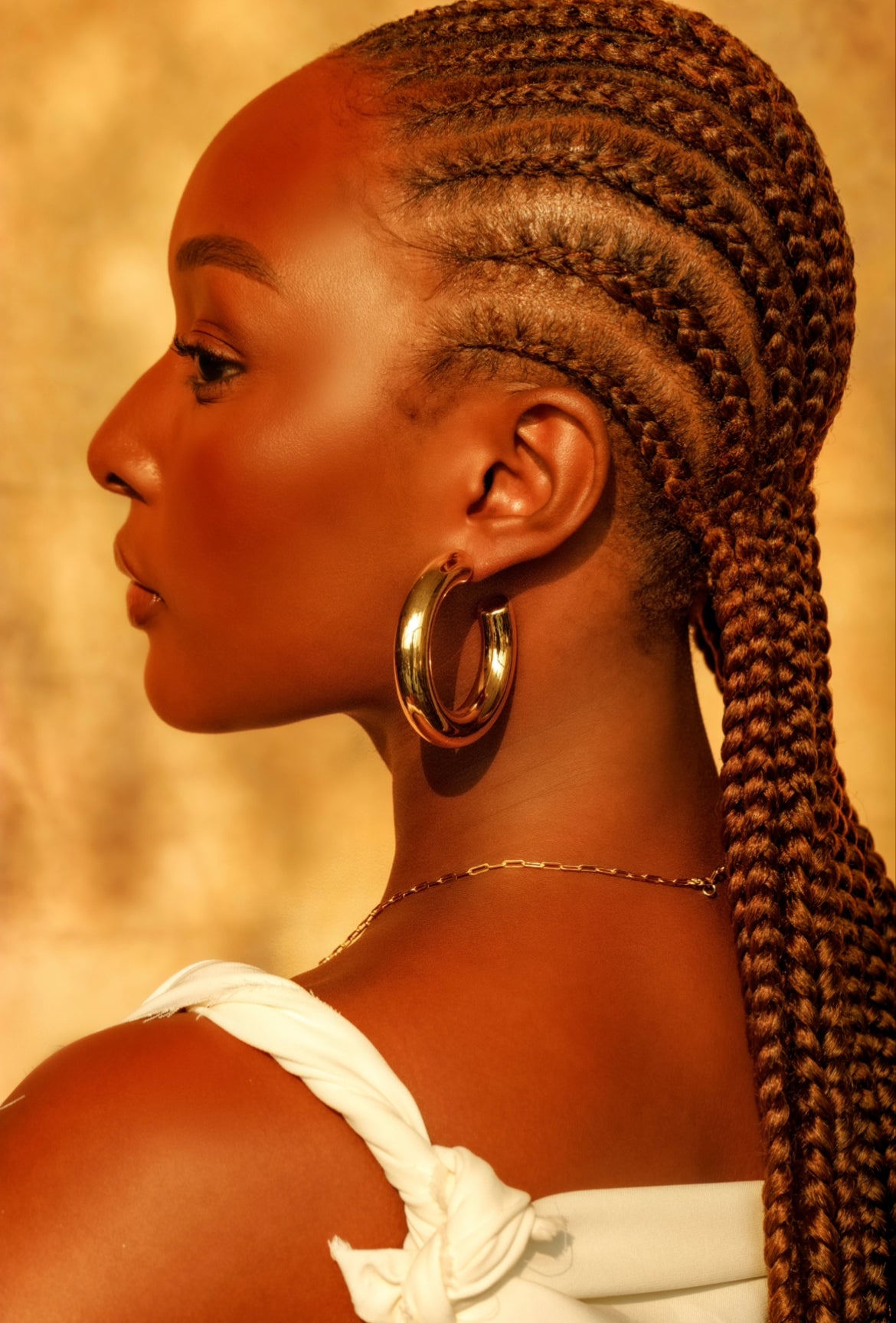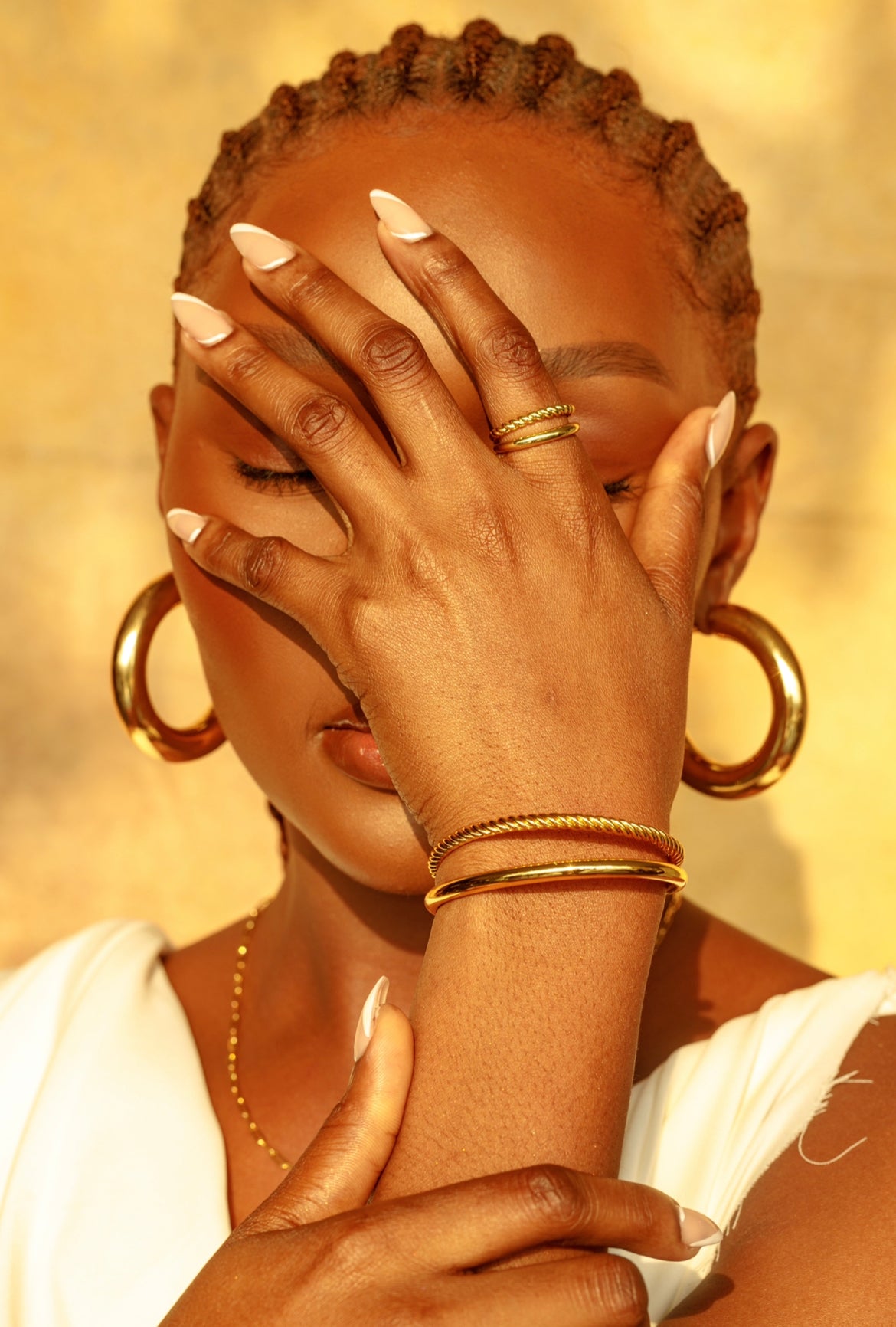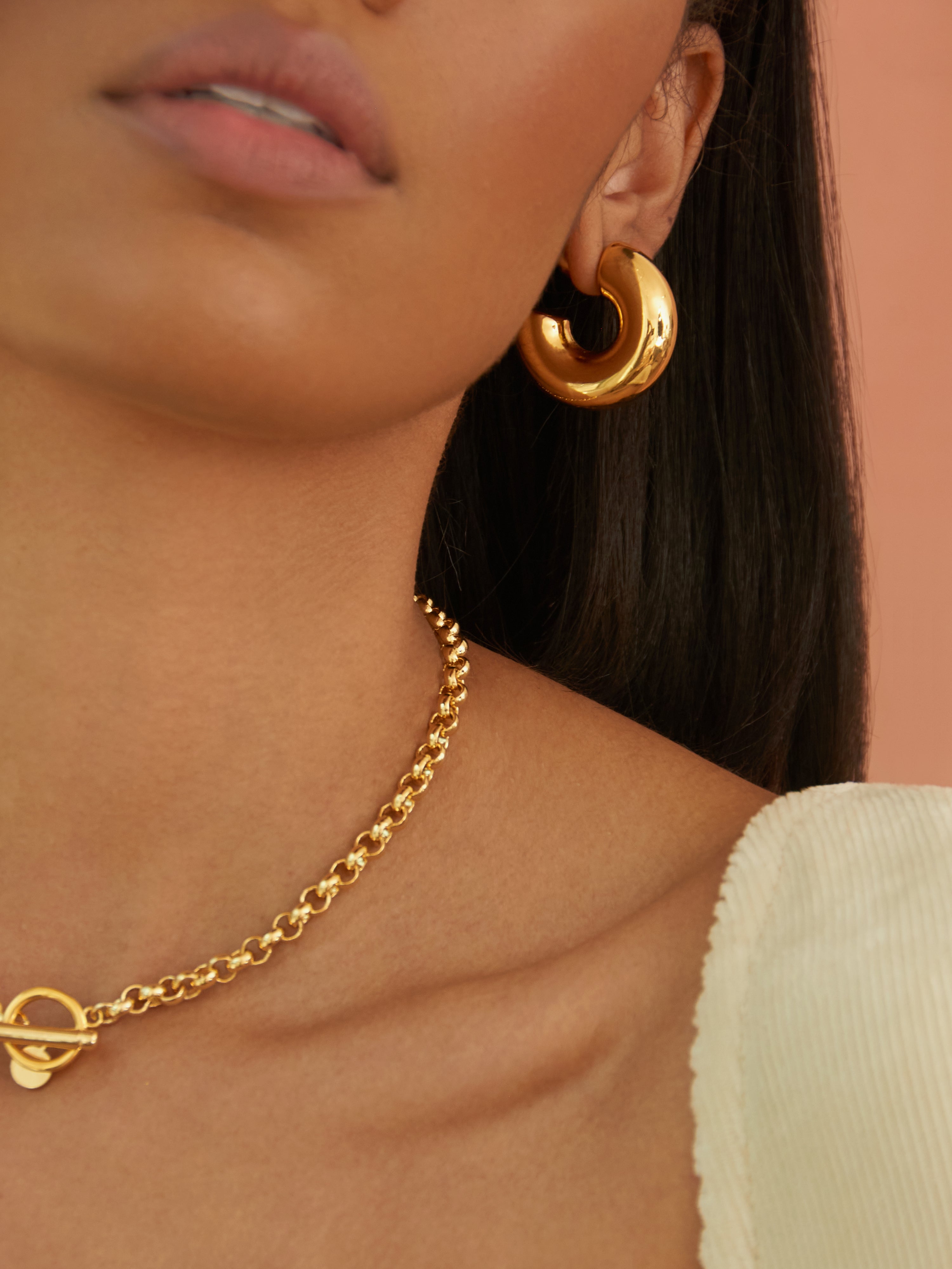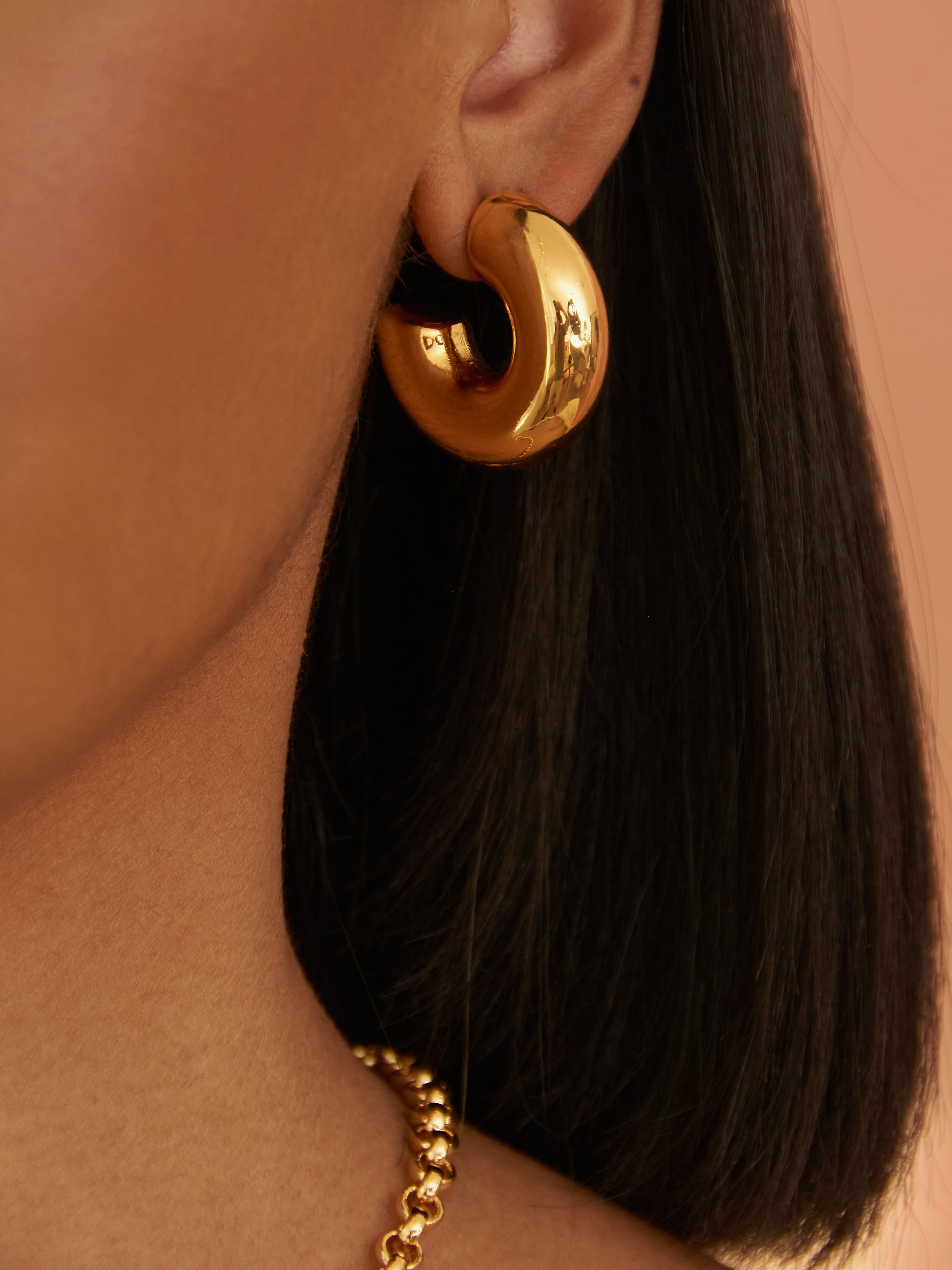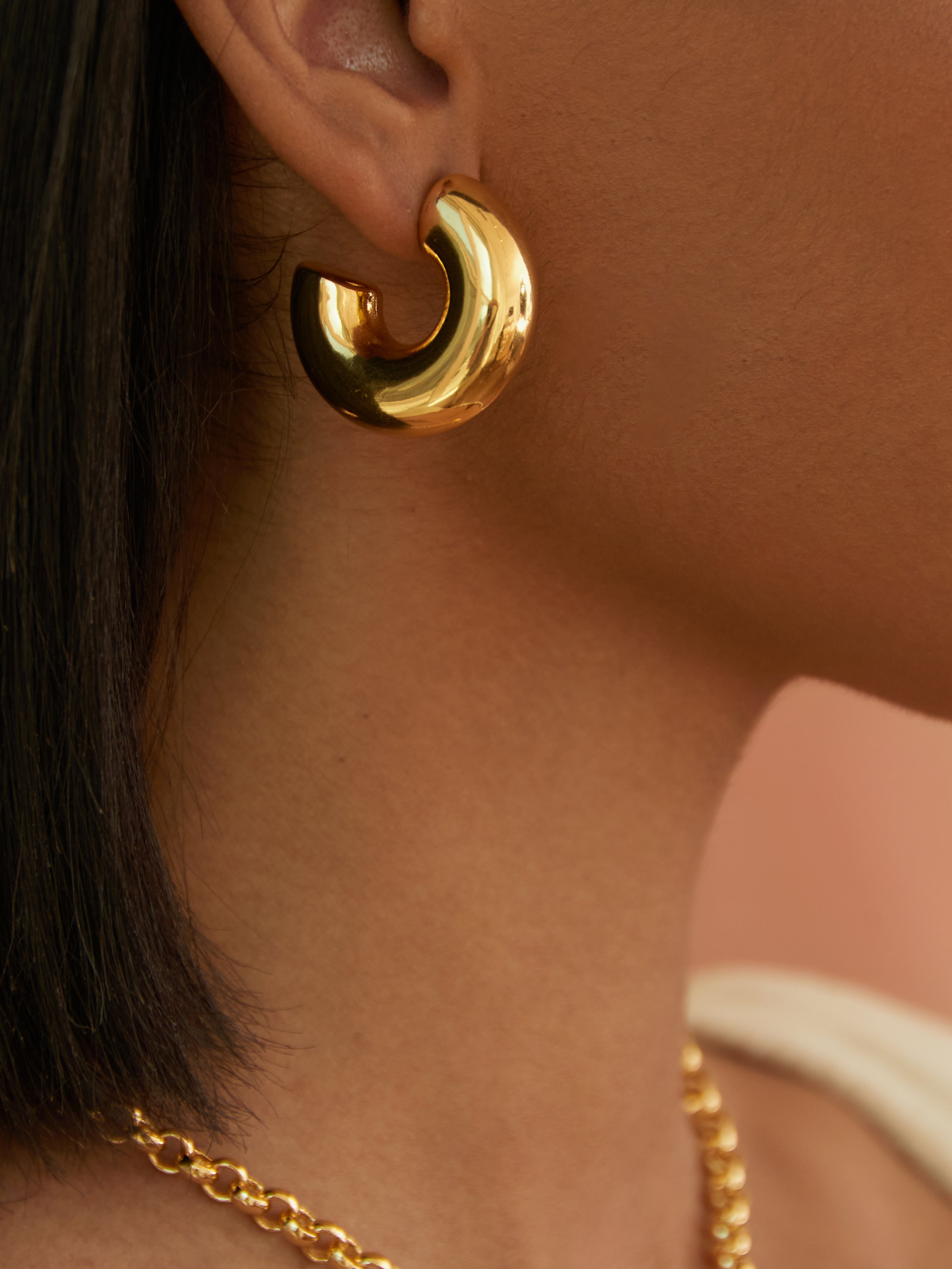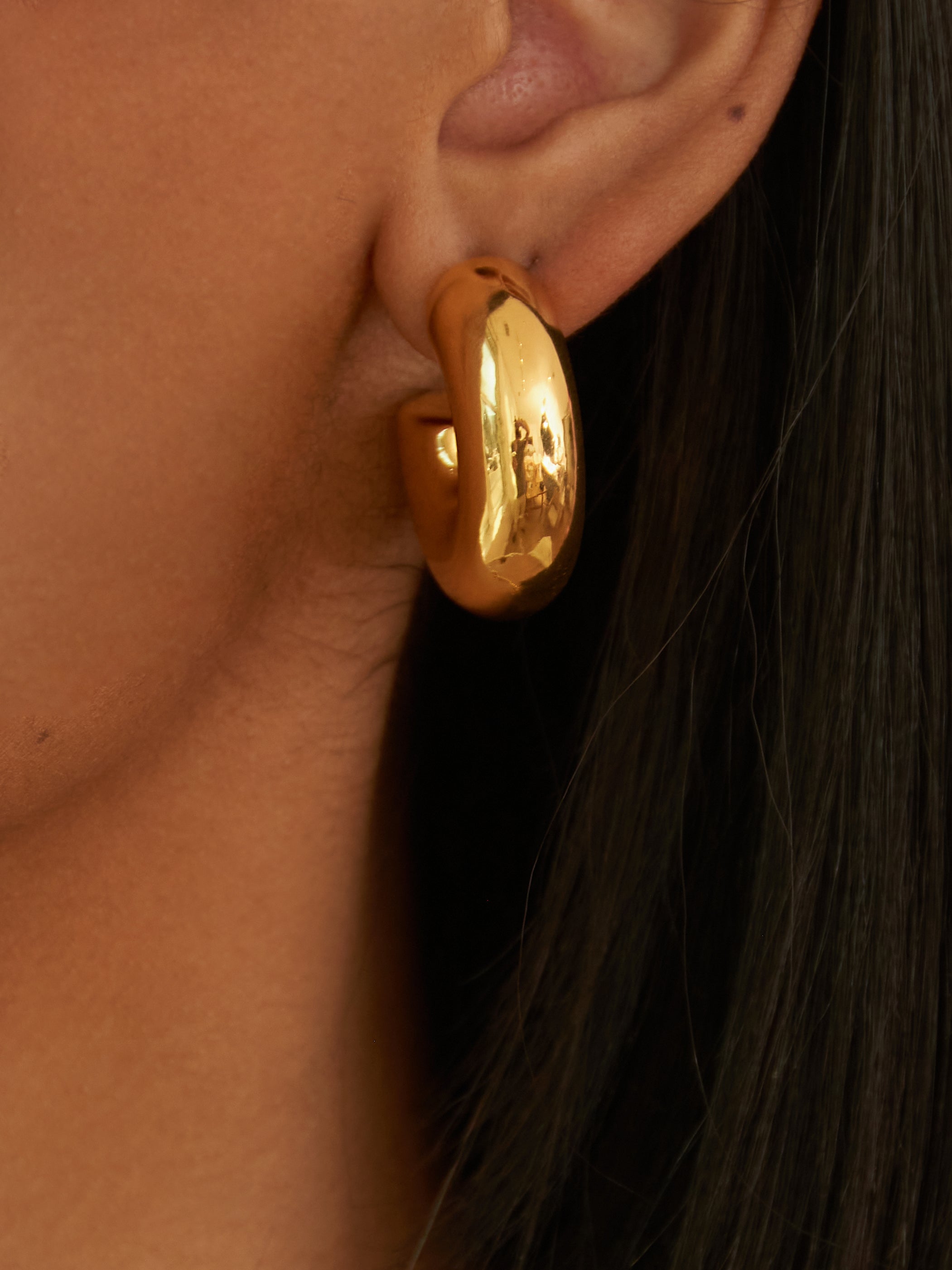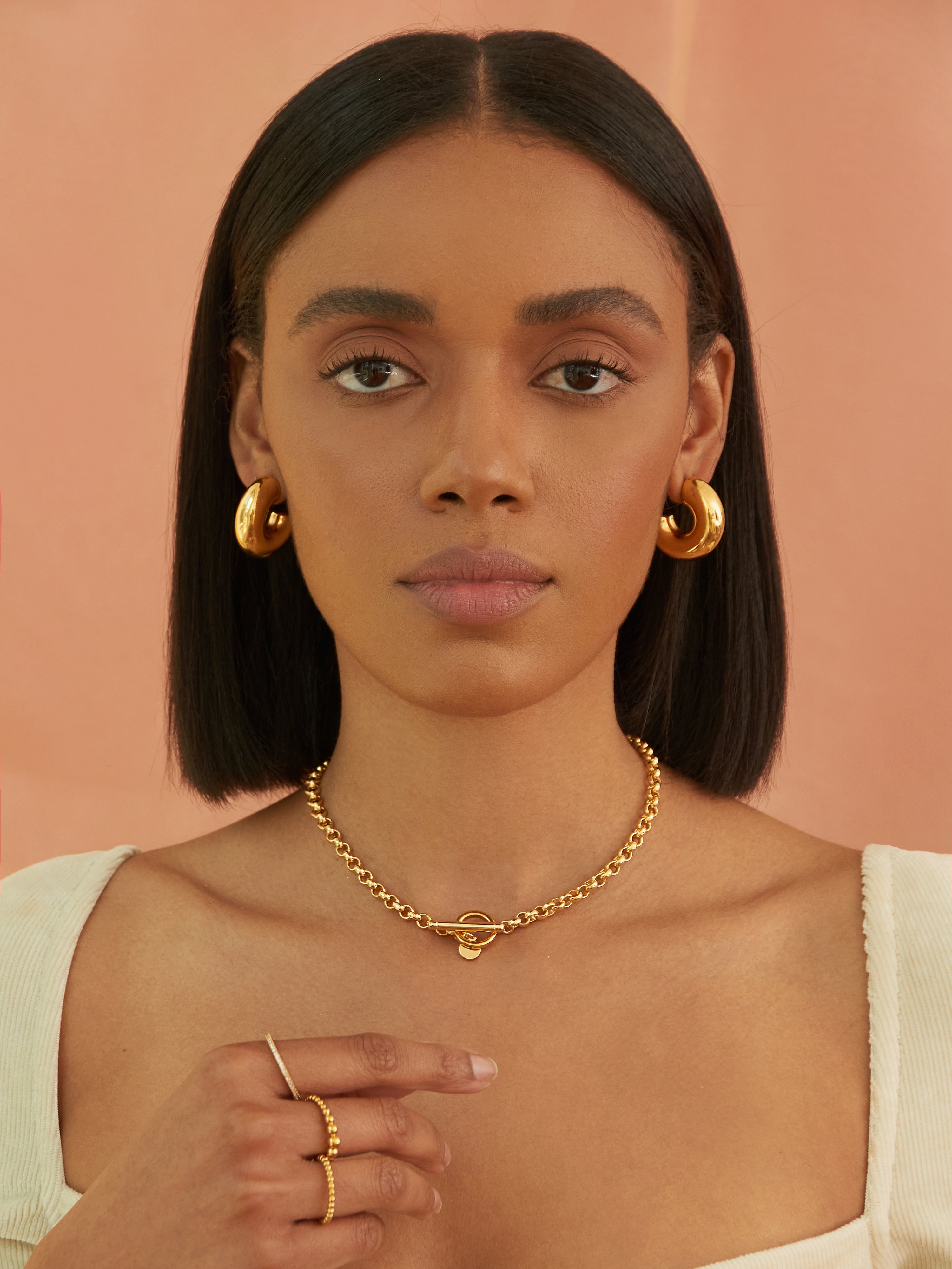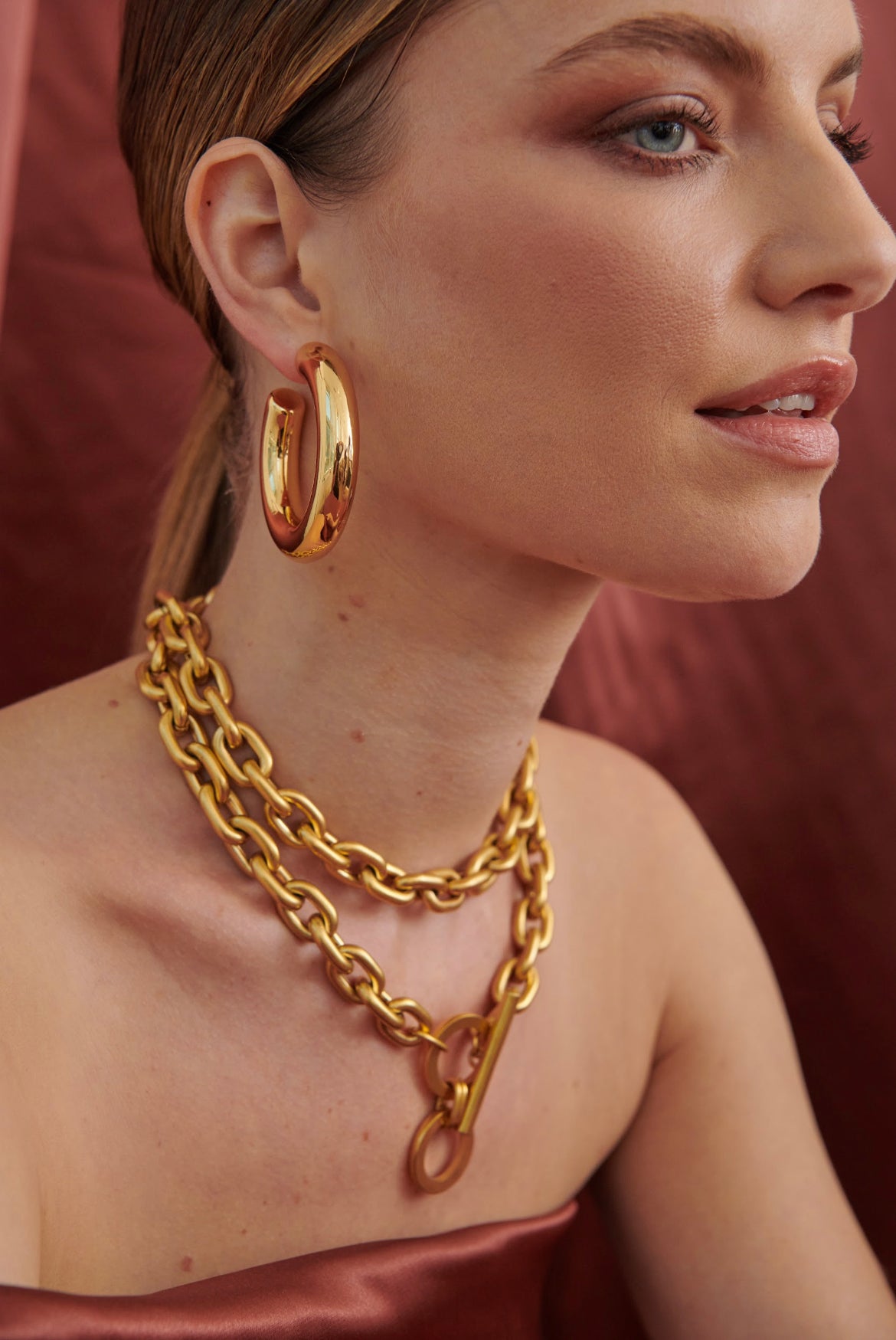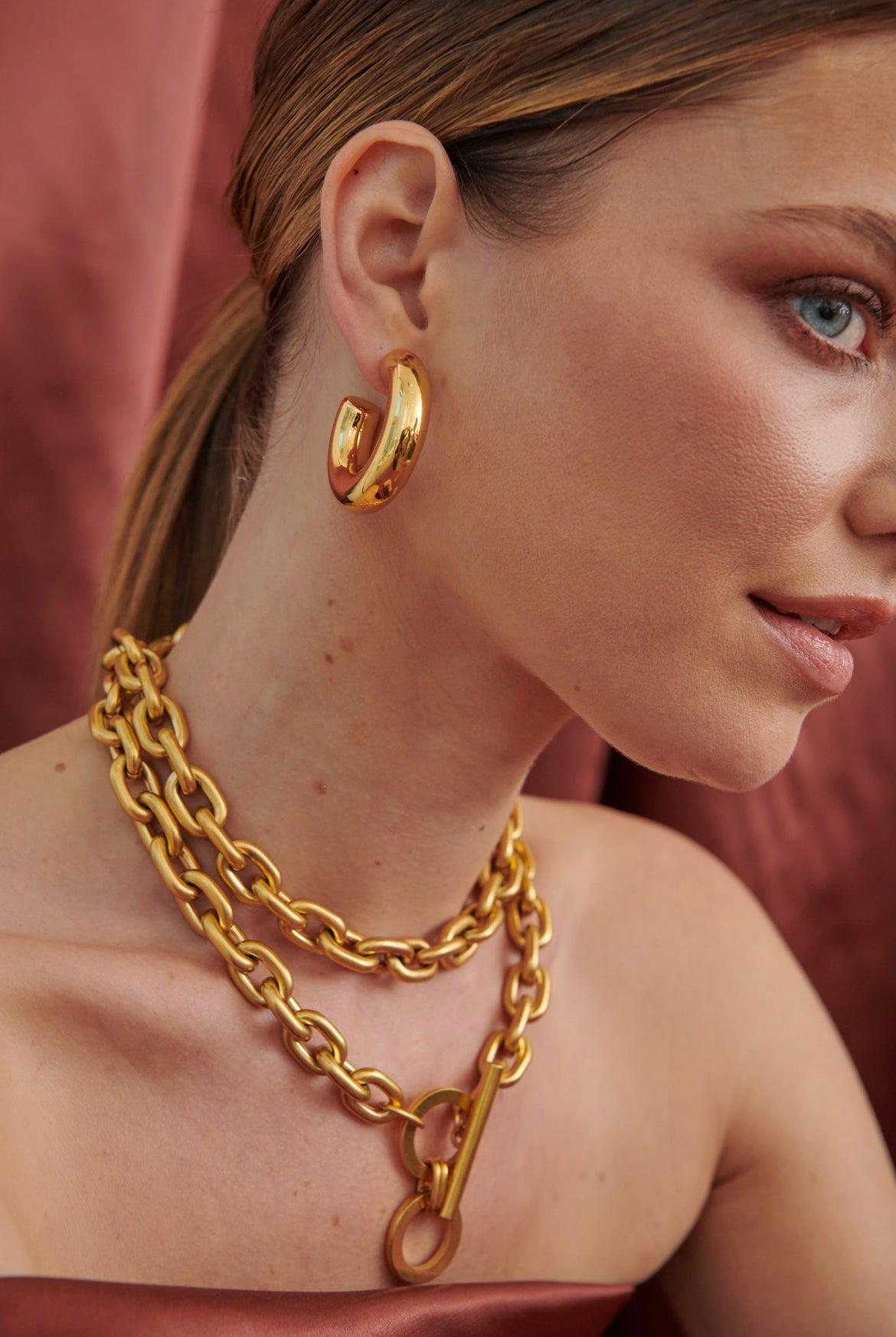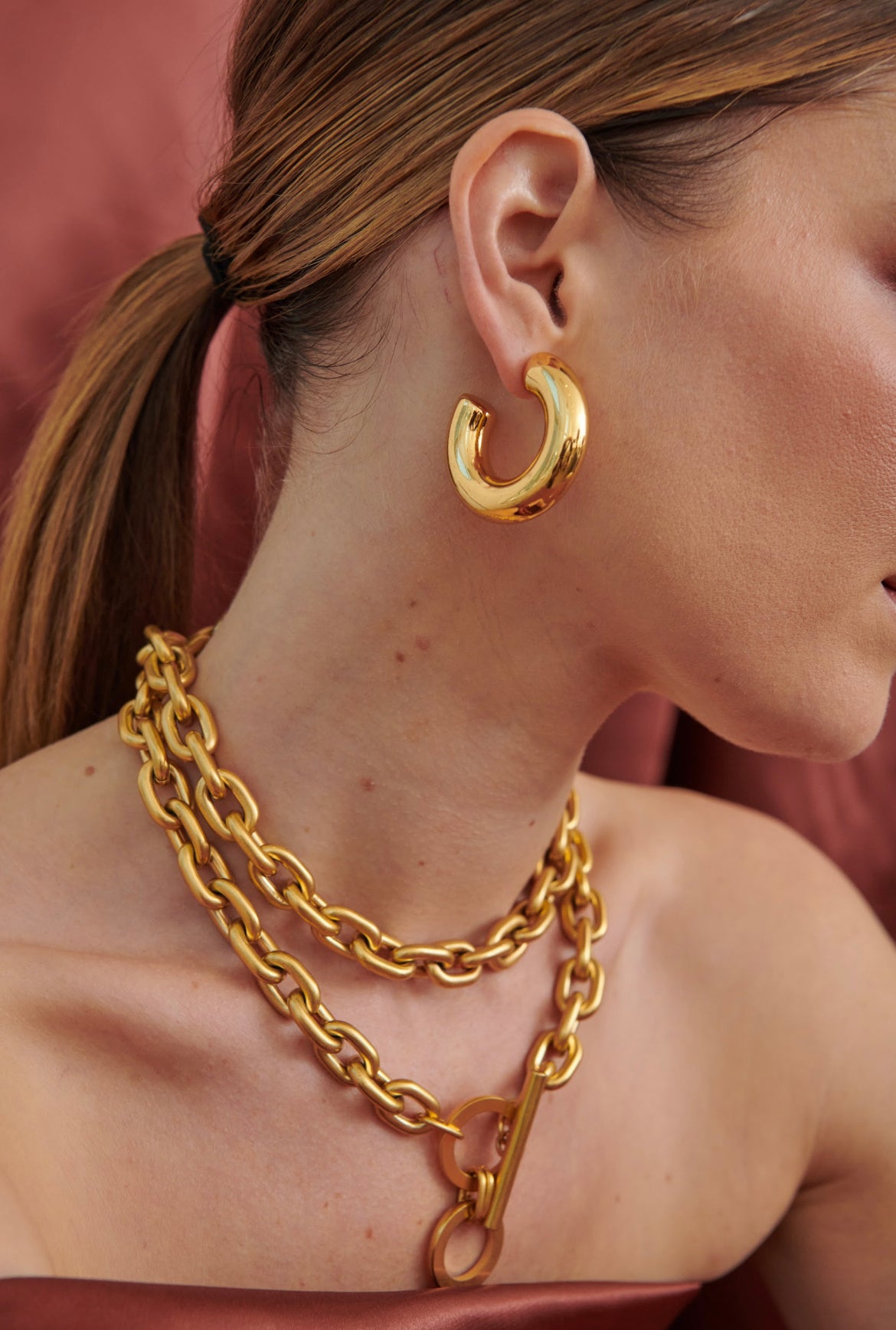 Is a statement piece that takes inspiration from that all time classic shaped hoop we all know and love. The thicker frame is bold in fashion and works to glam out any look. The Chubby hoops are our thickest and most lightweight hoop and we have worked so hard to bring you this to life and we are so excited that you can finally shop it!

Our Chubby Hoops are the only hoops you'll ever need. Chic, bold and versatile, these thick gold-plated hoop earrings are trendy but timeless. Every woman should have at least one pair of hoops in her jewelry collection. Hoops are forever in style, and they work beautifully with cocktail dresses, jeans and tee shirts, business attire, and clubwear. Find out why the Chubby Hoops are so popular, then grab a pair – or two, or three, or more – for yourself.
Features:

Available in 18k gold plated brass.
Dimension: 10mm thick.
5 dimensions to choose from:
Ranging from 29mm to 55mm.
Weight: Light
Lifetime product guarantee
Pick the Perfect Hoops
If you have a preference for versatile accessories, then look no further than the Chubby gold-plated hoops. Oma the Label offers you an array of choices to ensure you can pick out the perfect pair of earrings. You can shop for a different size for every mood and every outfit. Select small hoops for day-to-day wear, or opt for something larger when you want your earrings to make a statement. Are your ears pierced more than once? Think about stacking hoops for a bold look.
Update your earring collection with all five Chubby gold-plated hoops to make sure you have the right pair of thick gold-plated hoop earrings for every ensemble and every occasion. With our Lifetime Product Guarantee, you can purchase the Bente hoop earrings with confidence. 
All our jewelry is made to last, but visit our care page for more information on how to care for your jwls.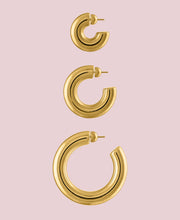 THE CHUBBY HOOPS