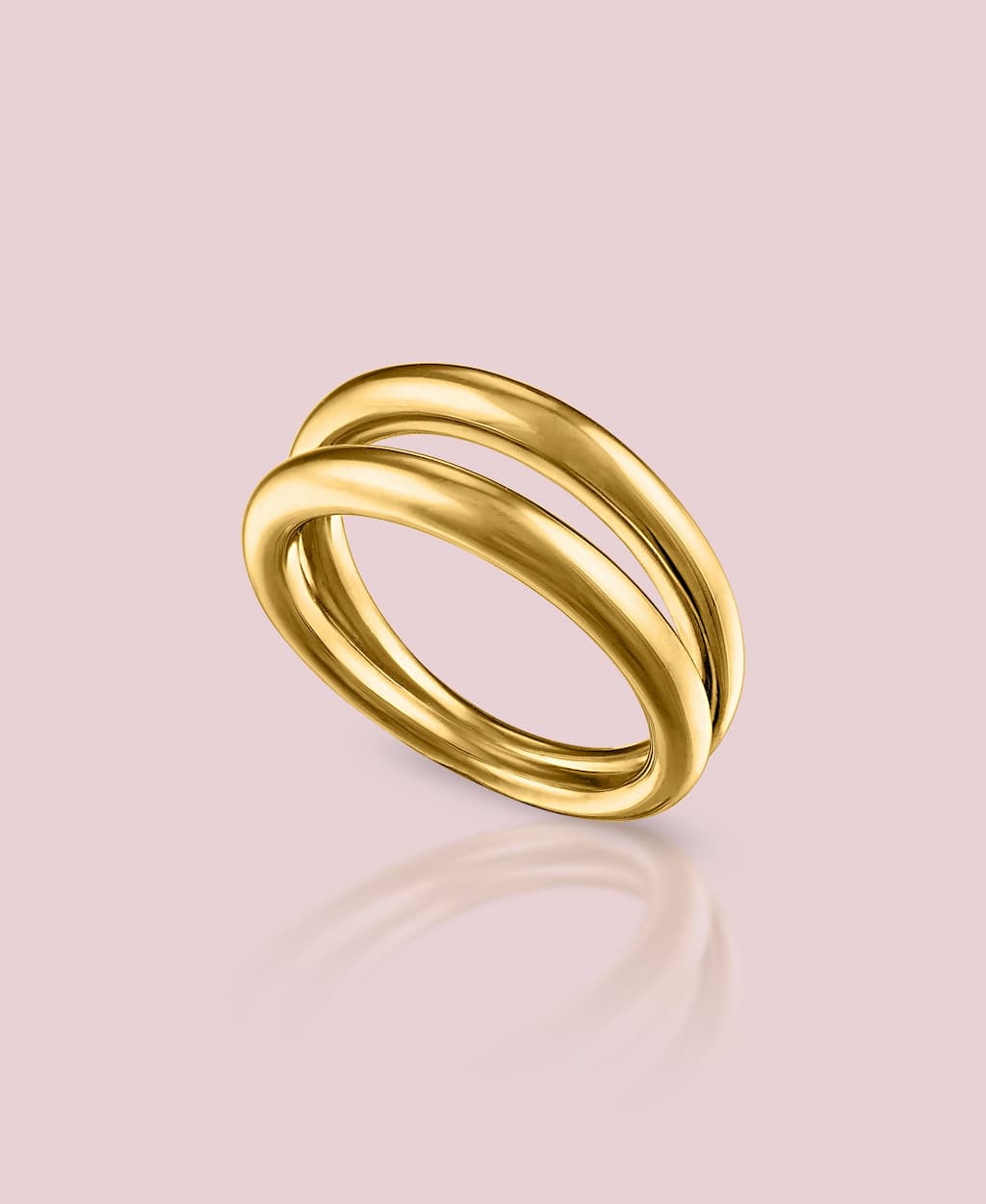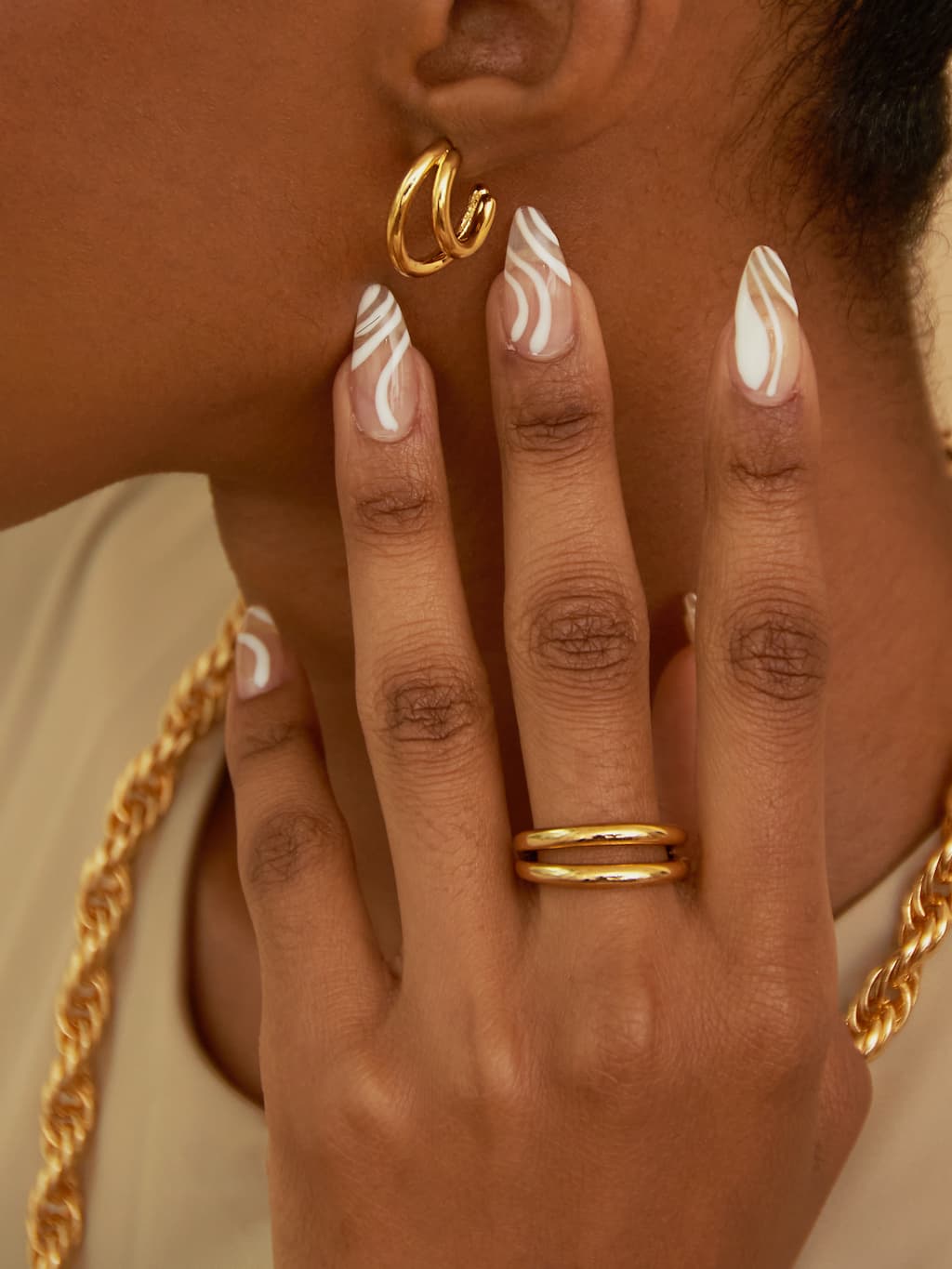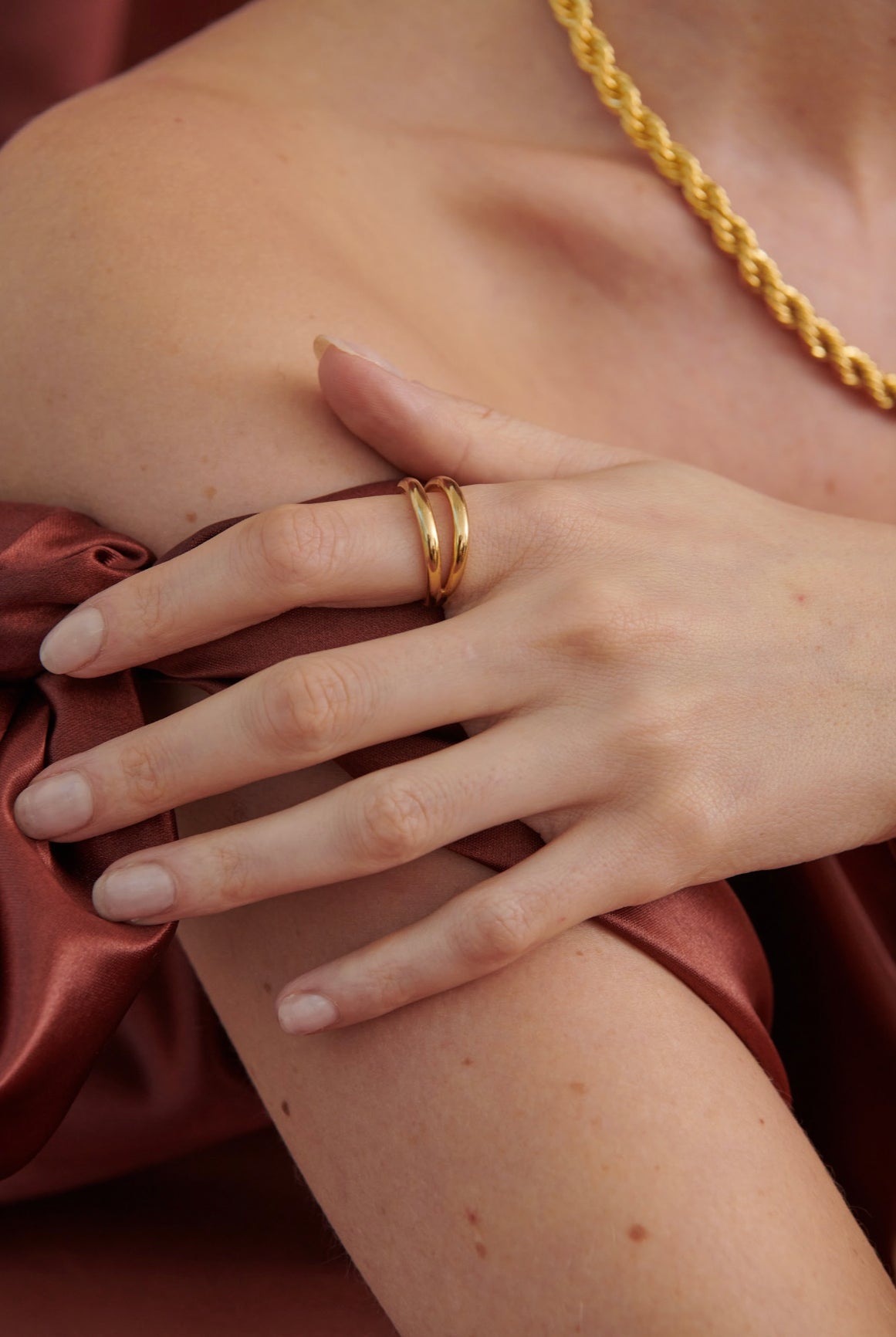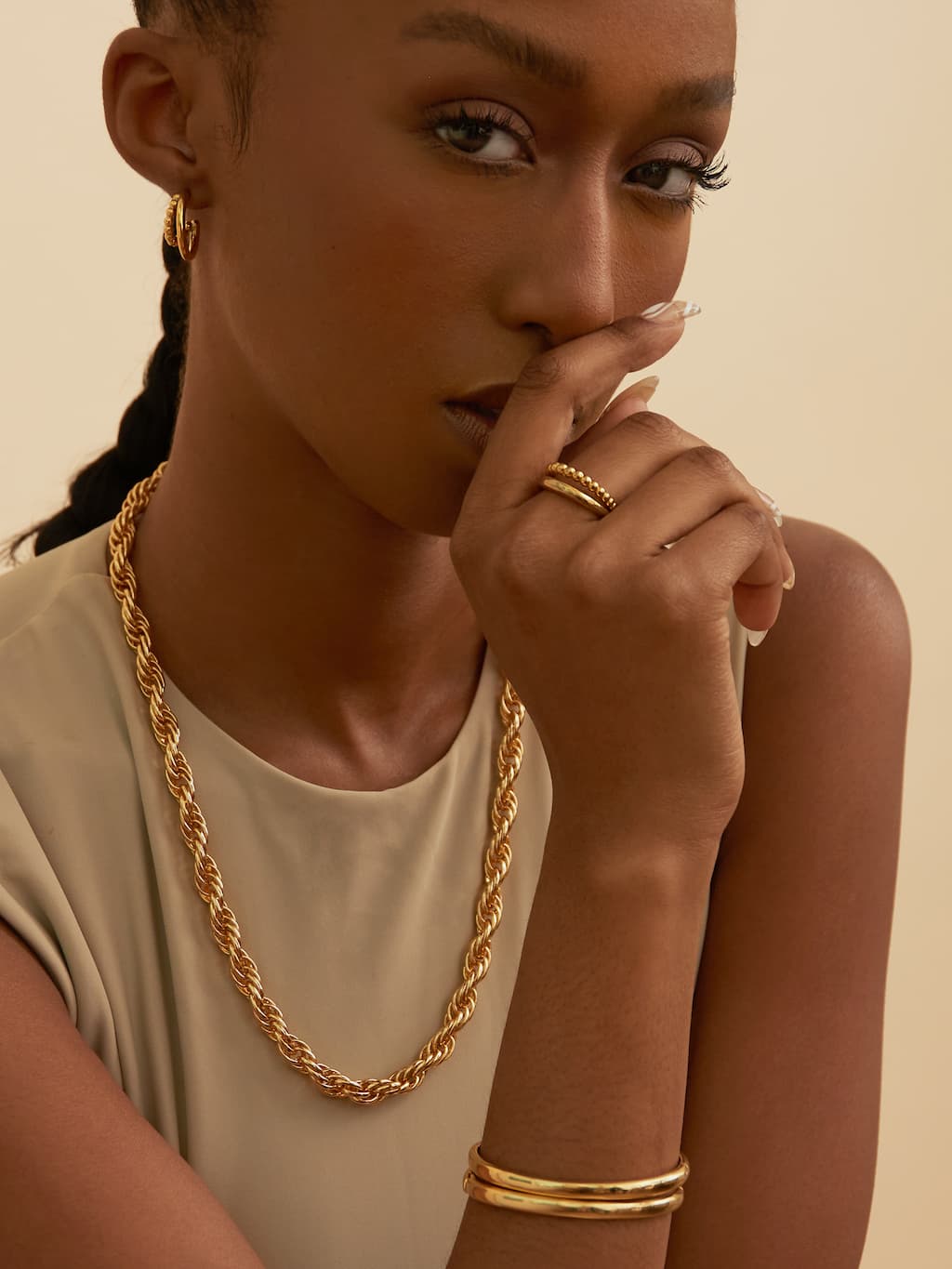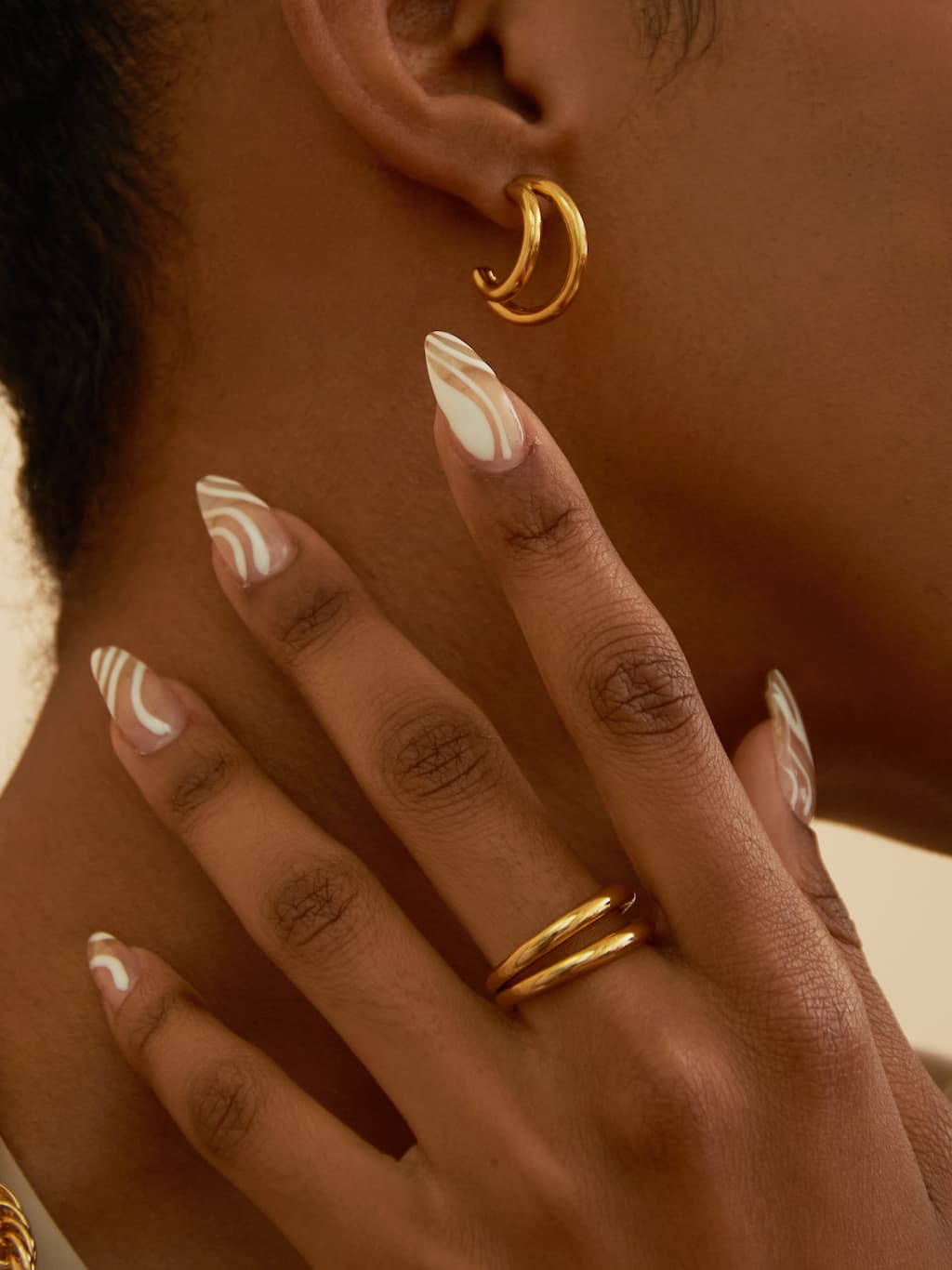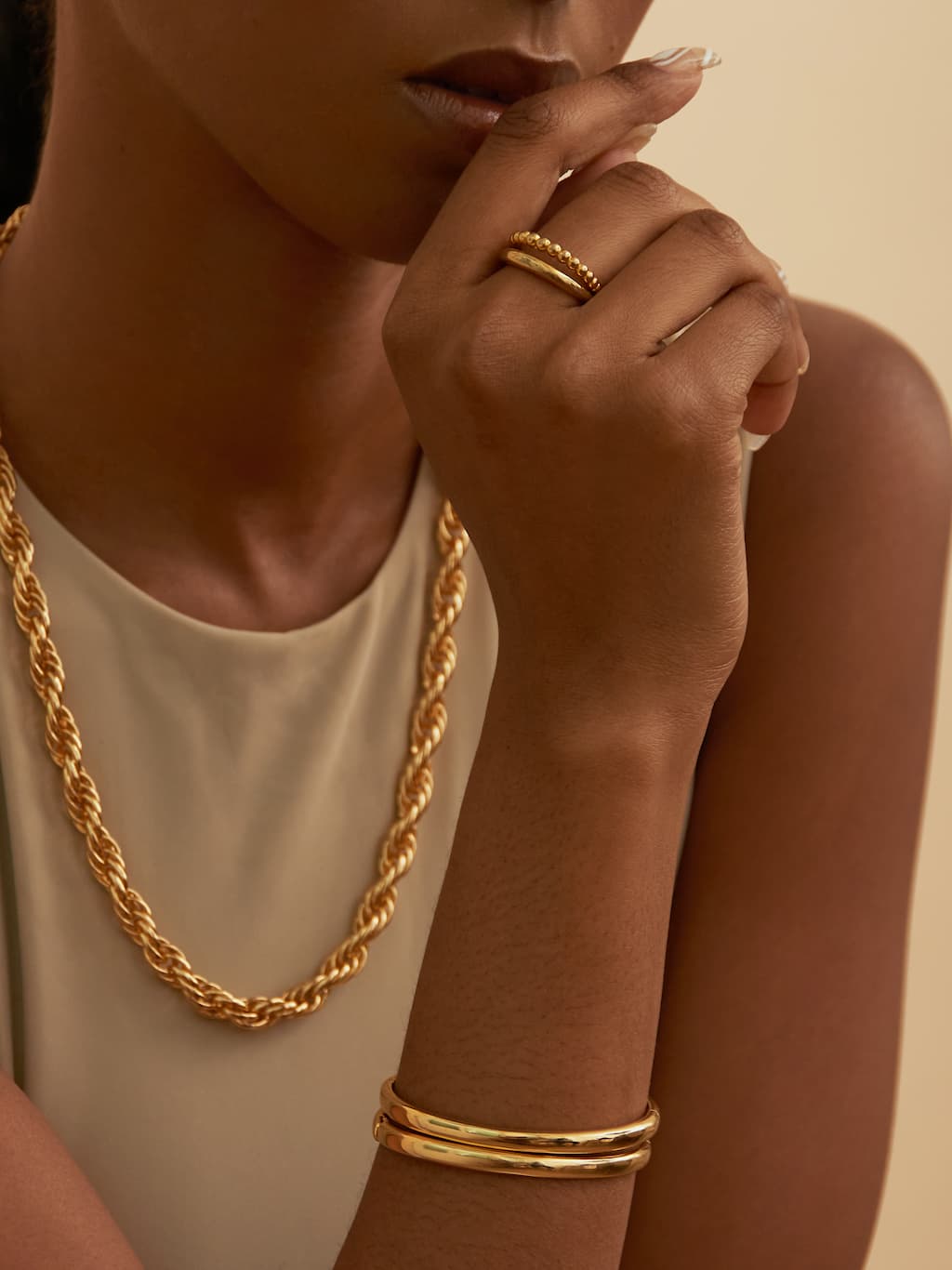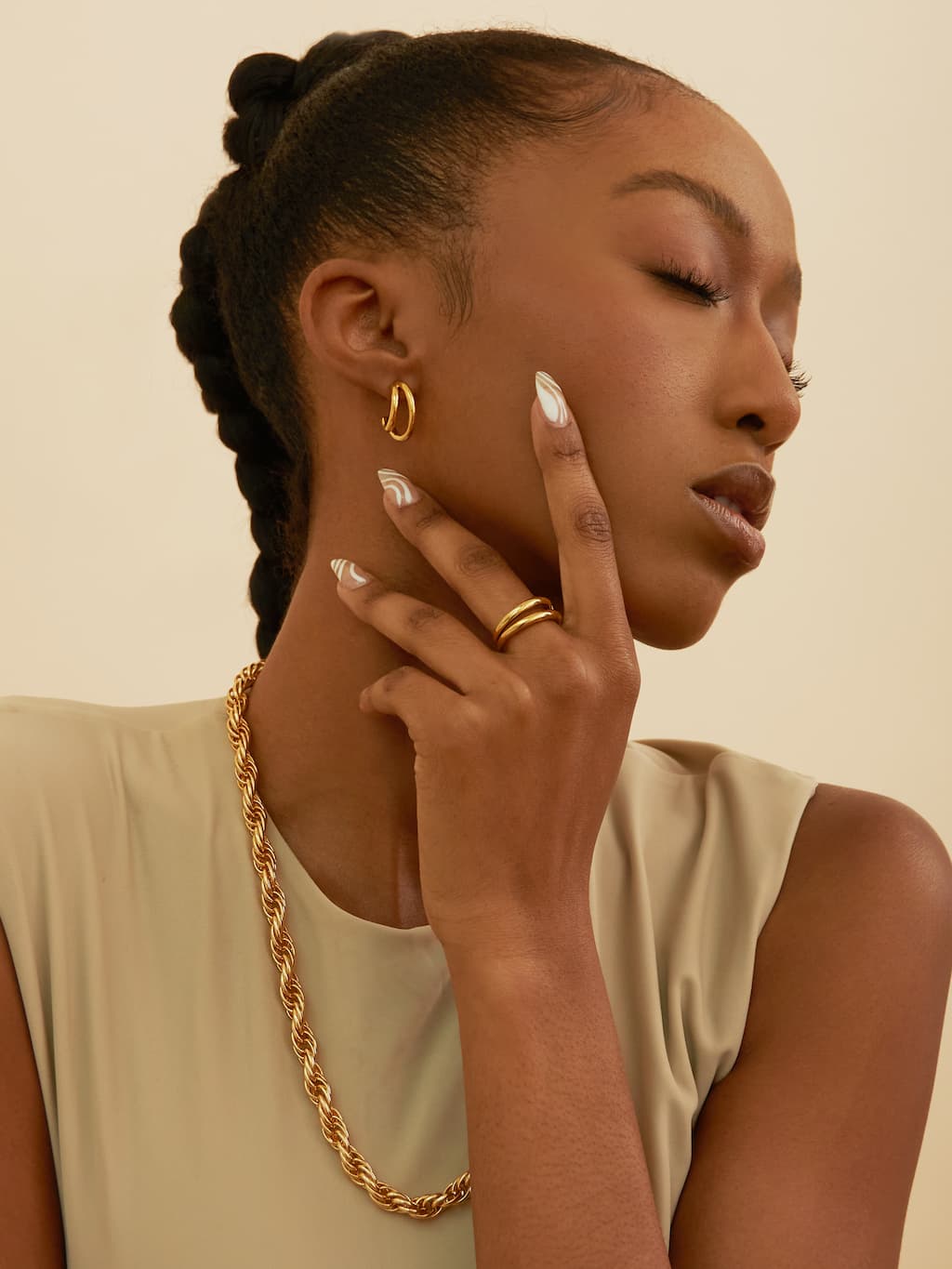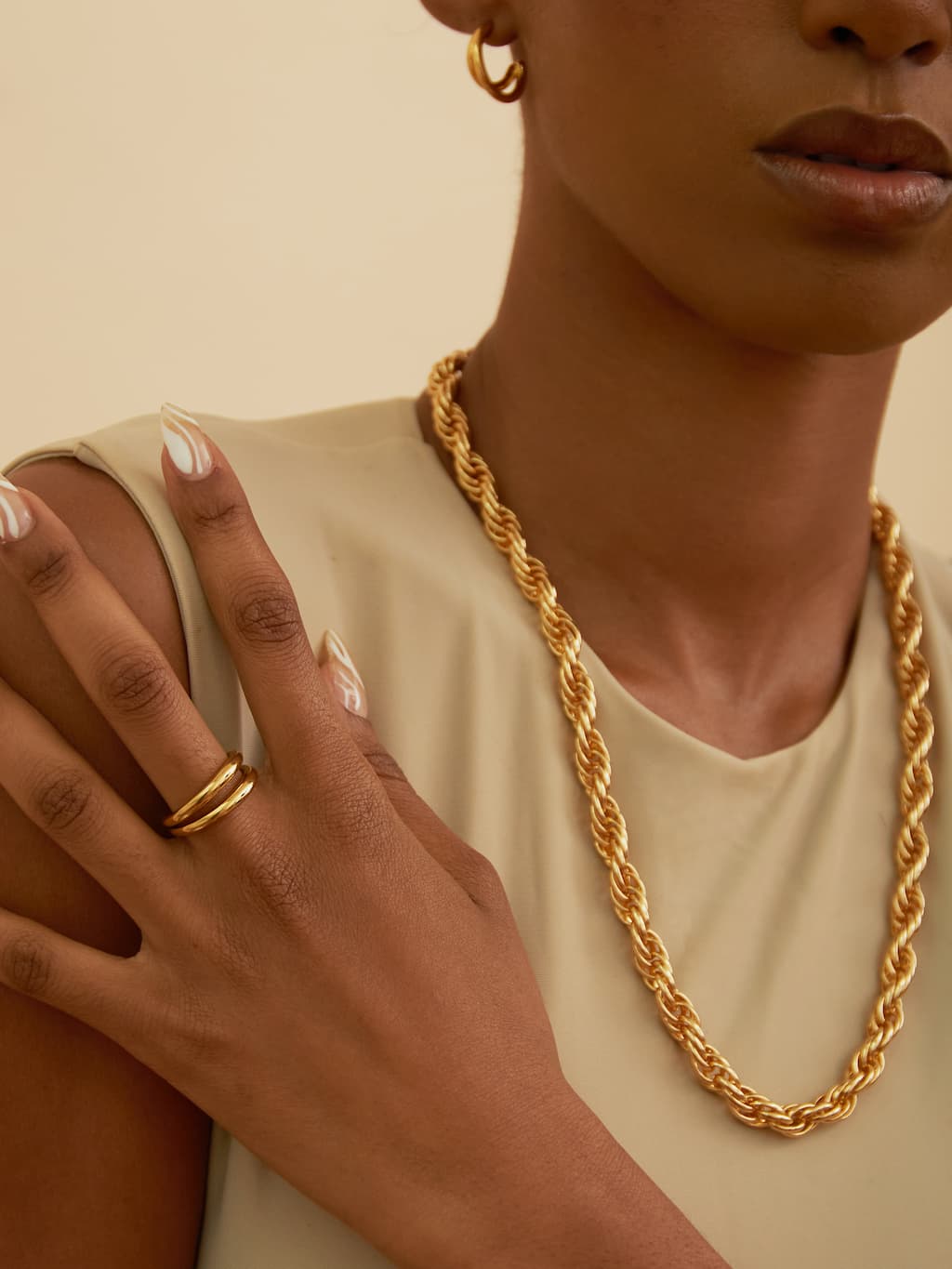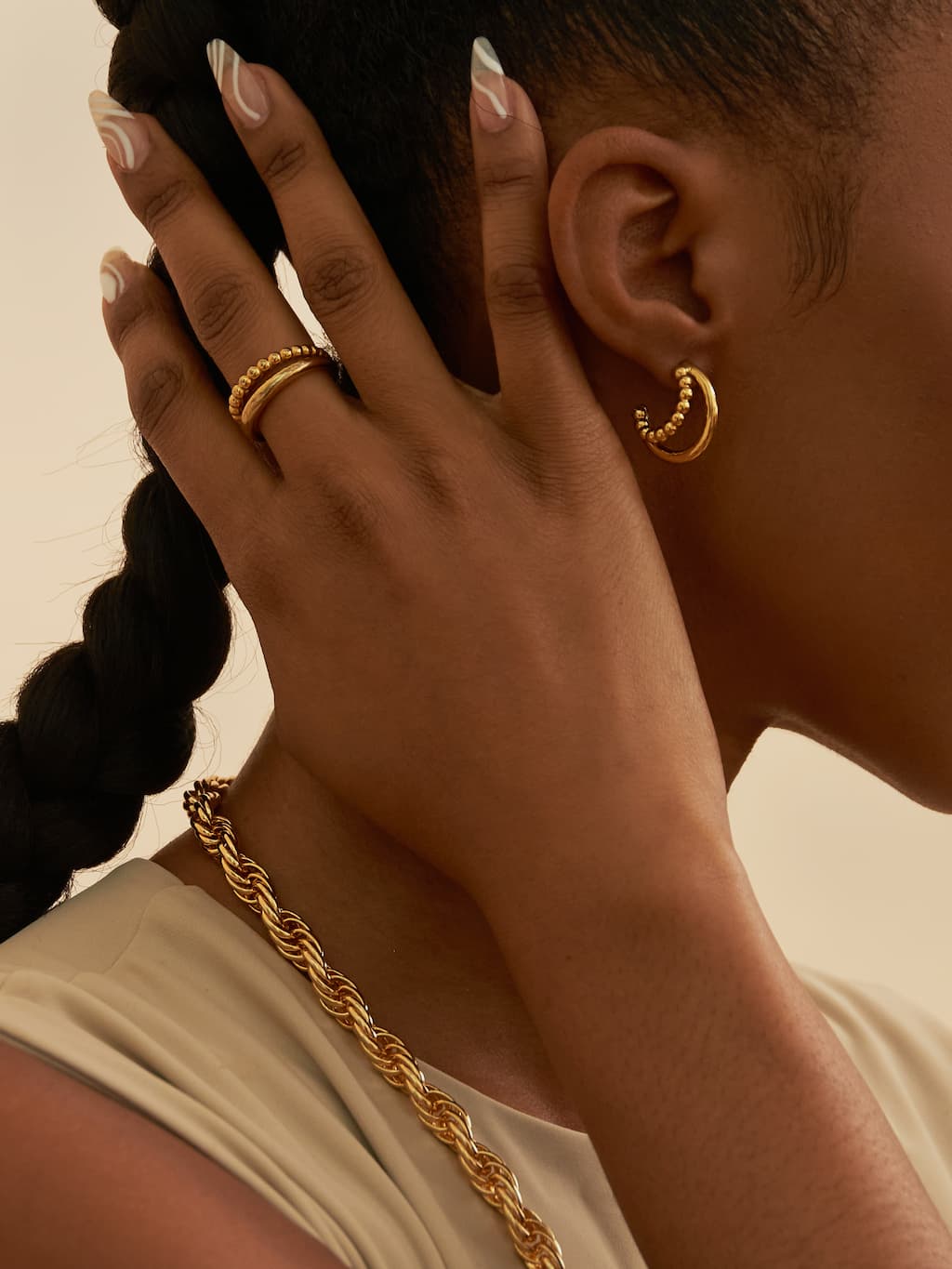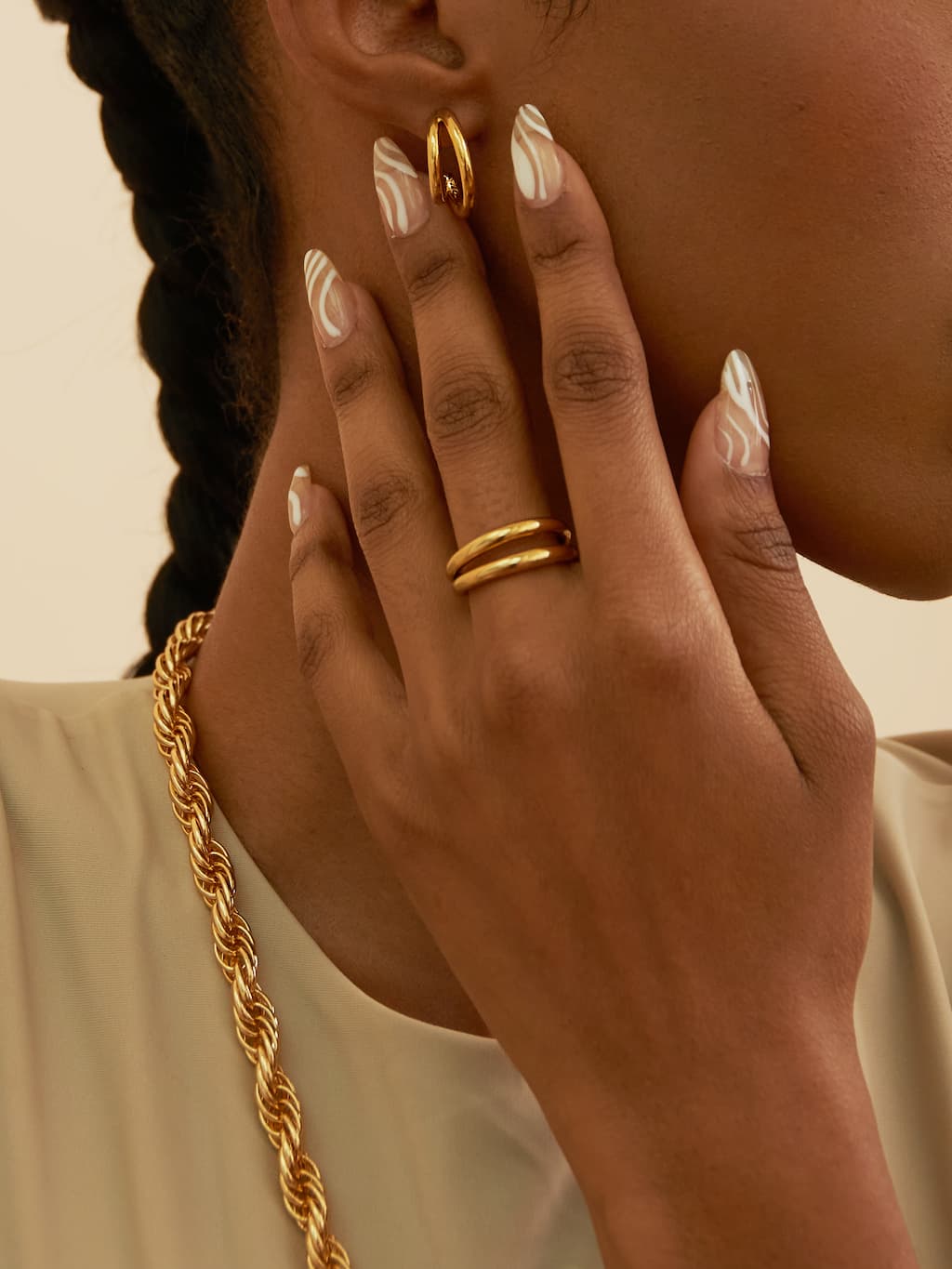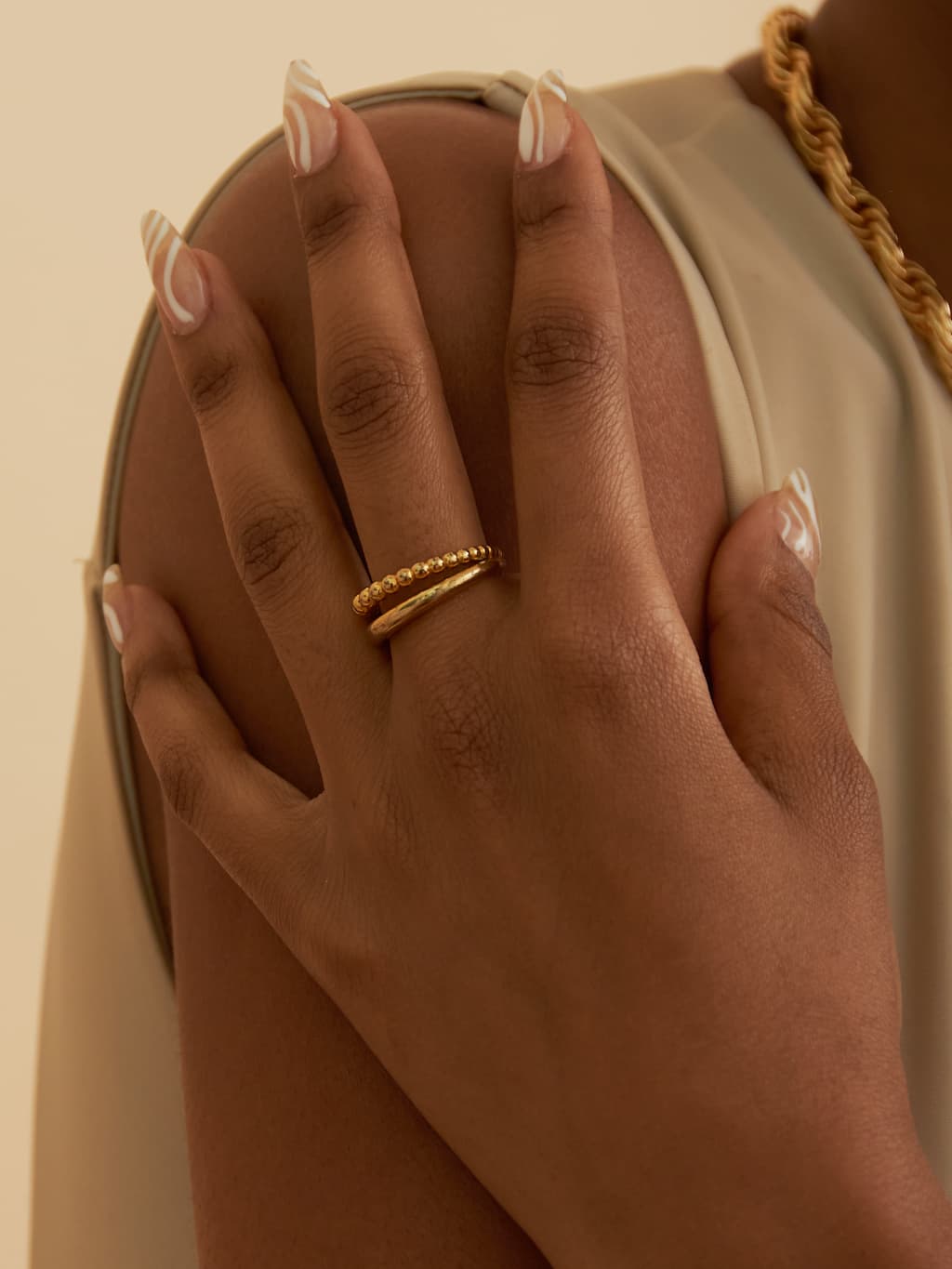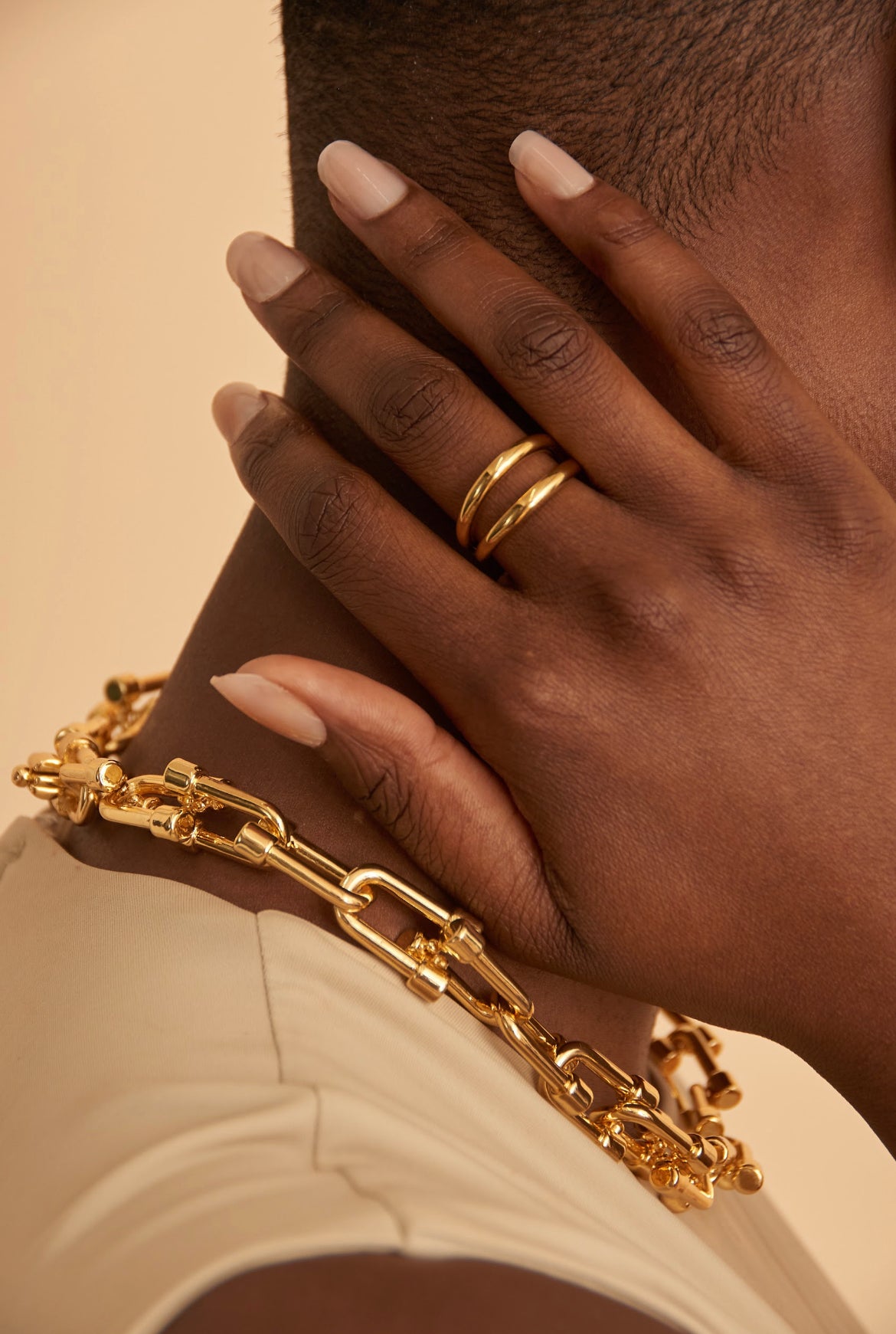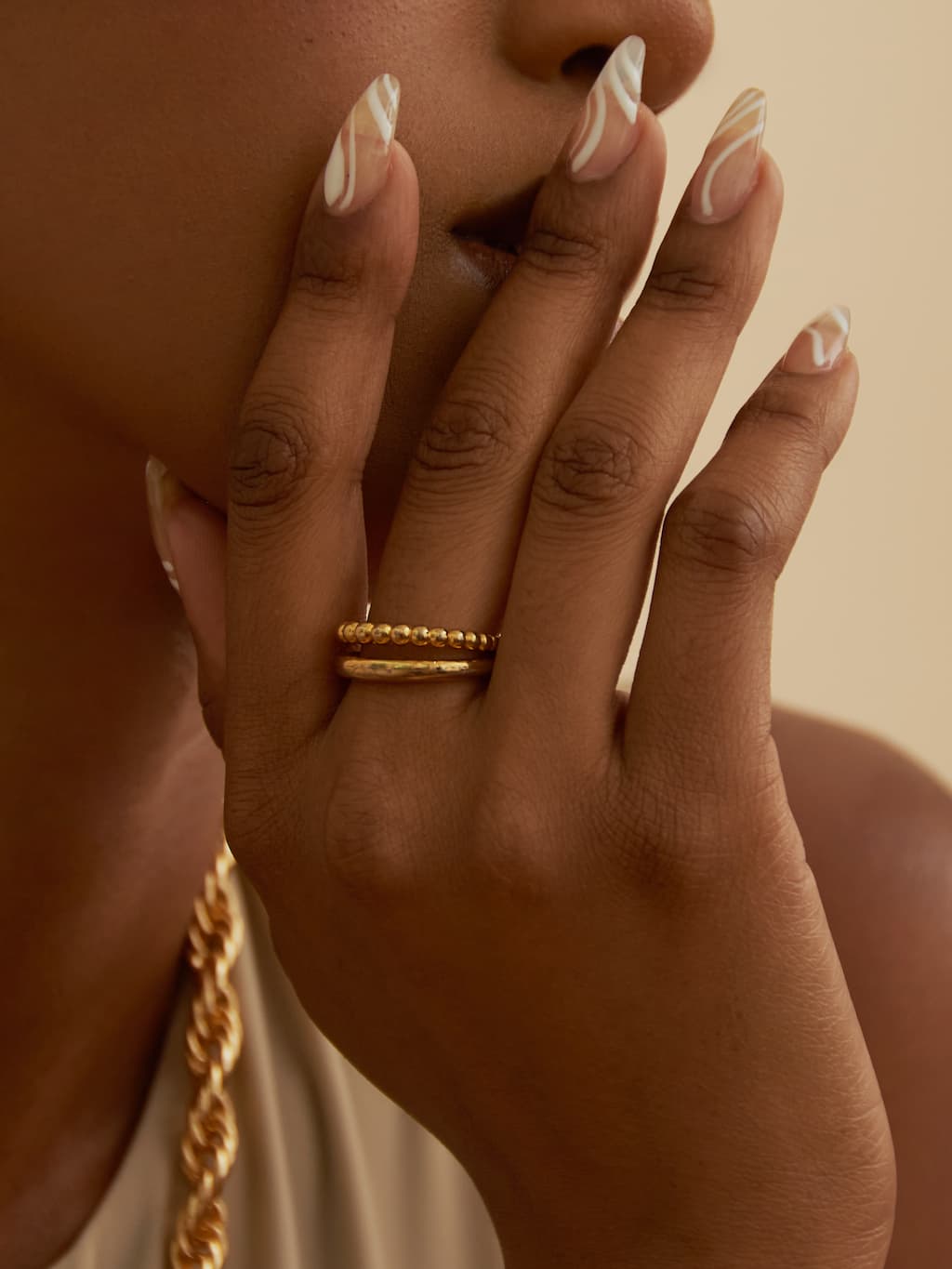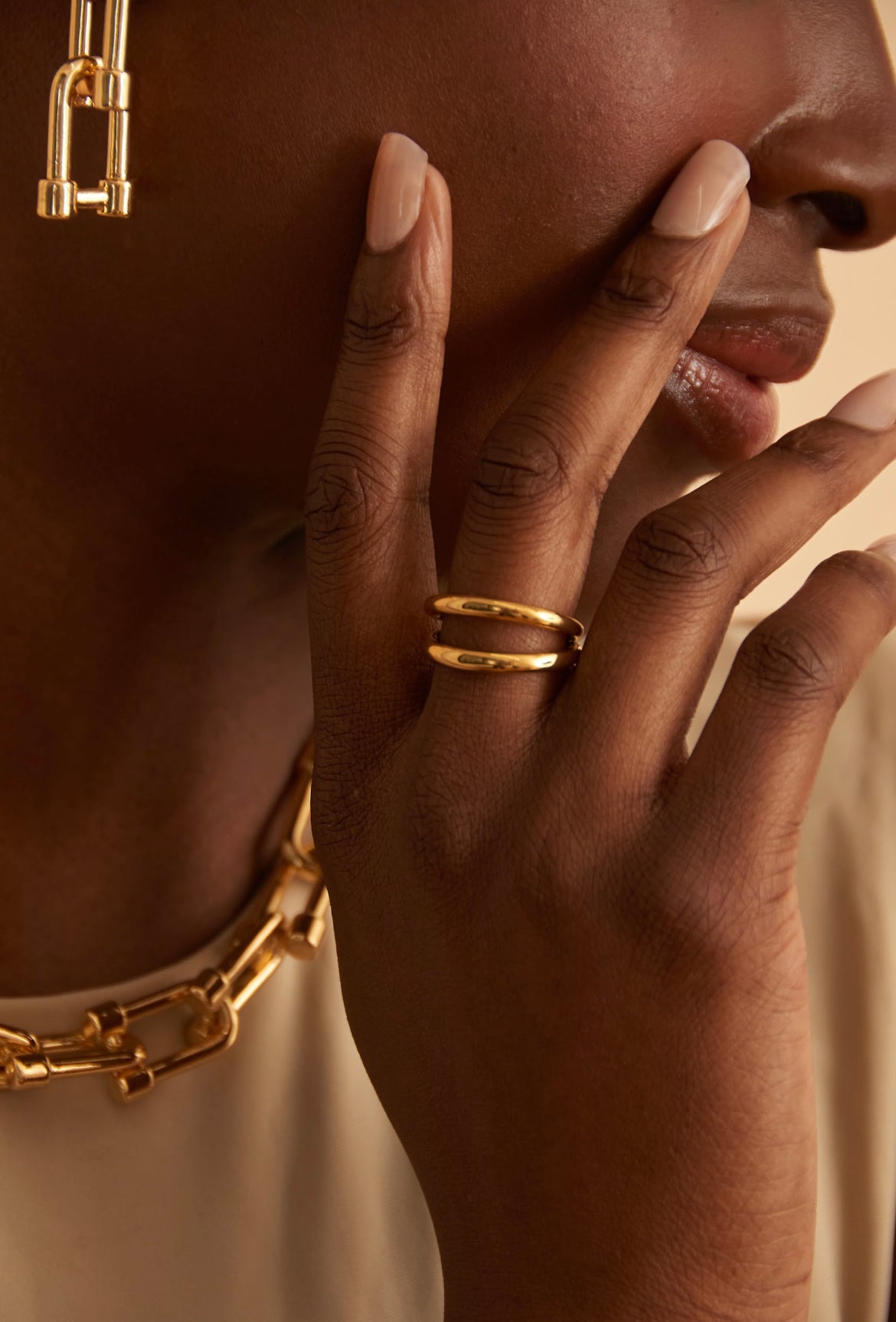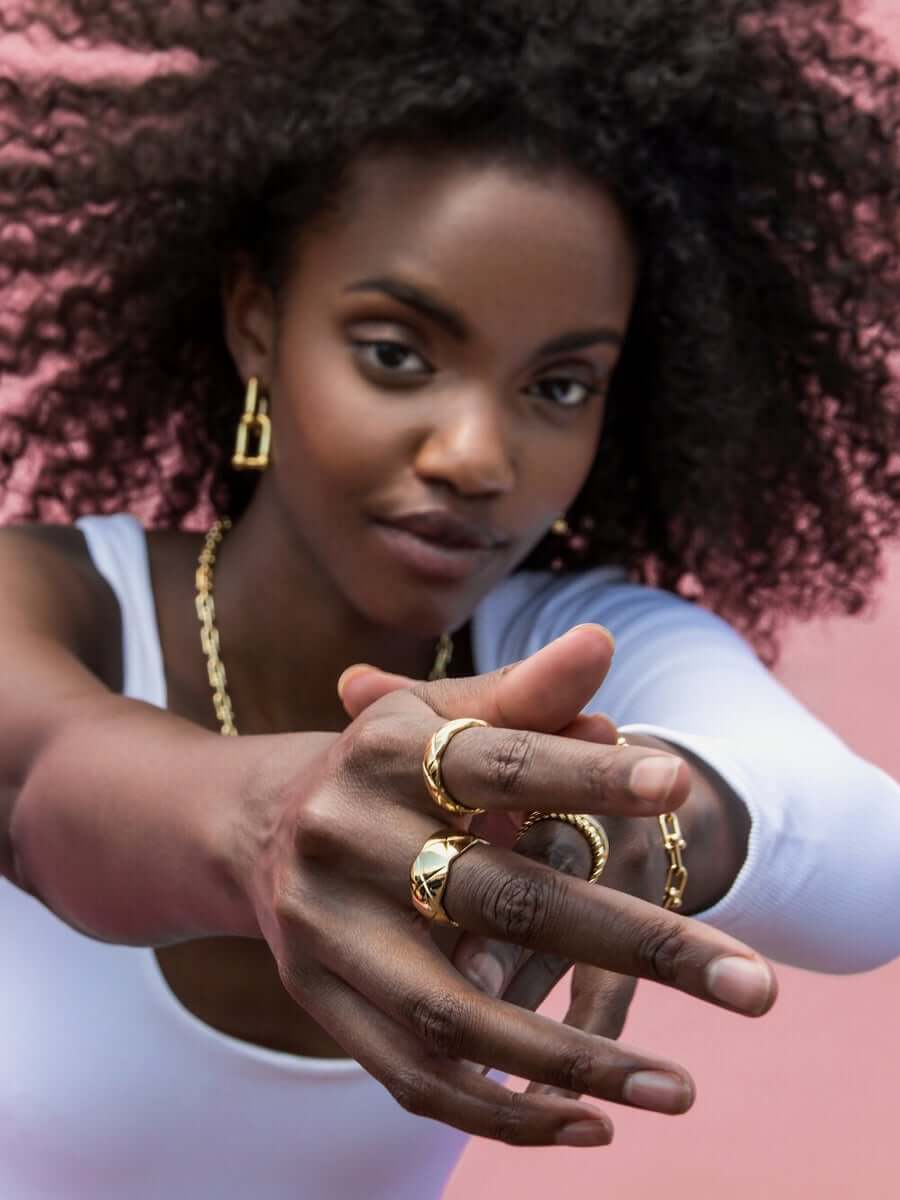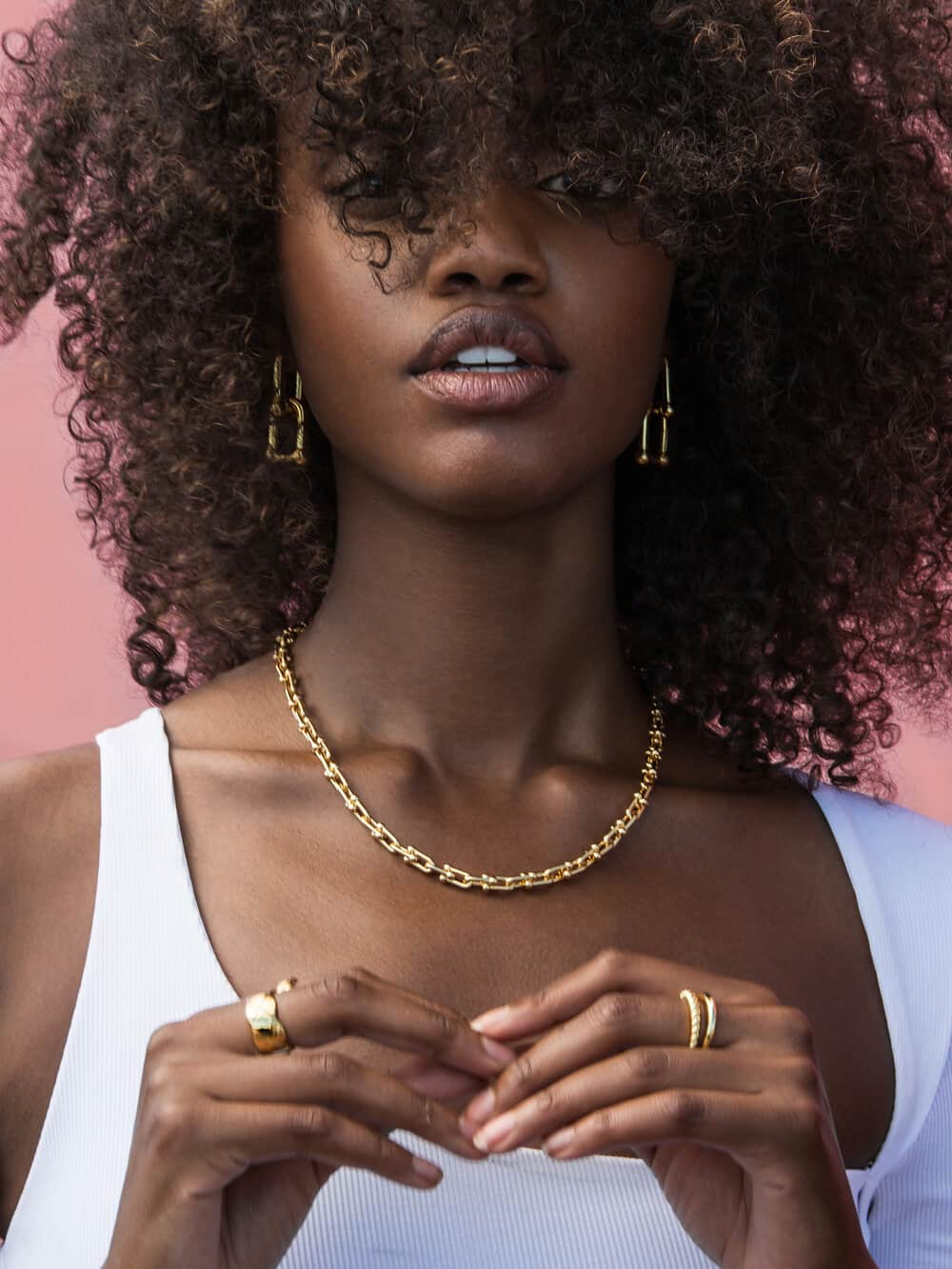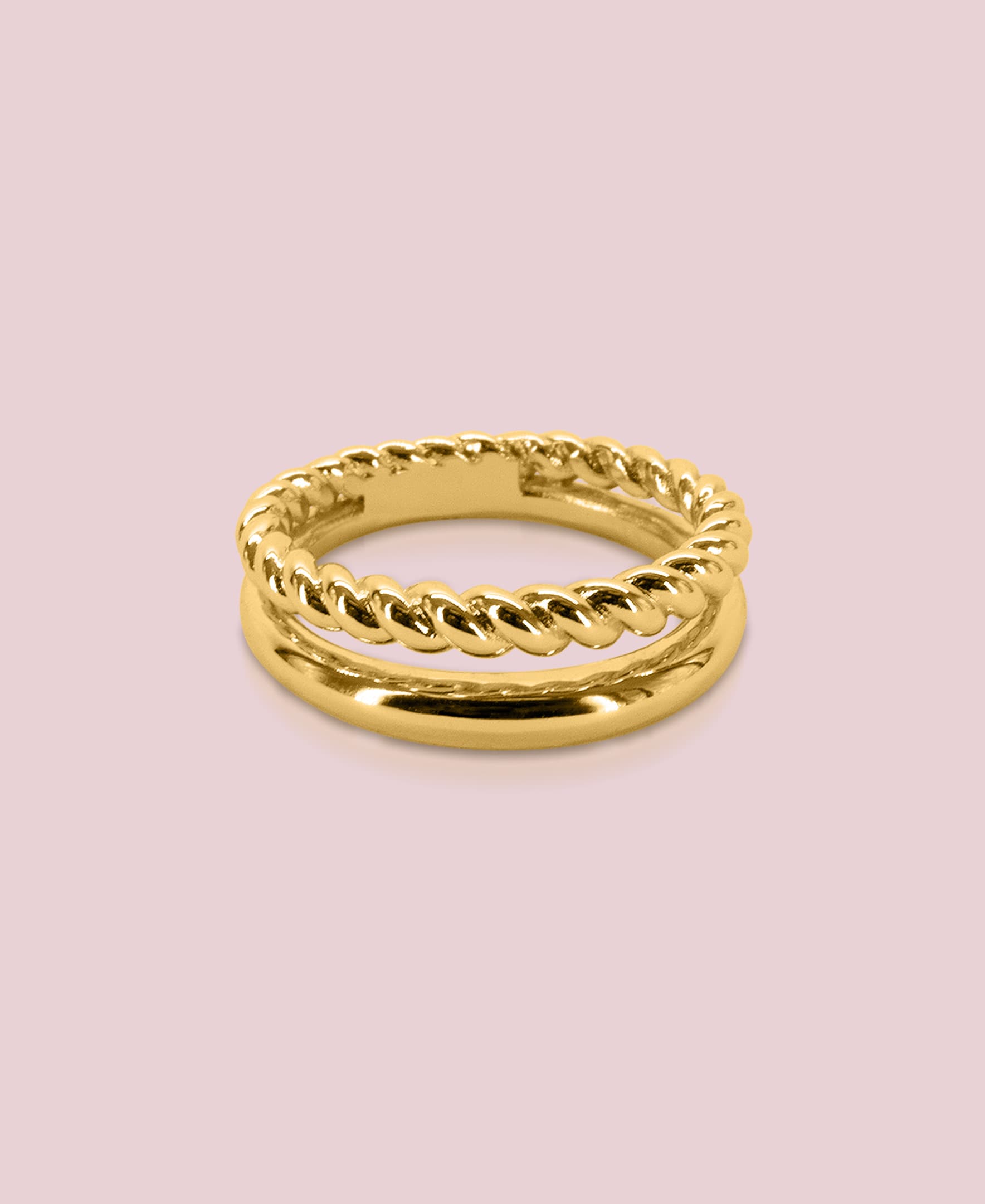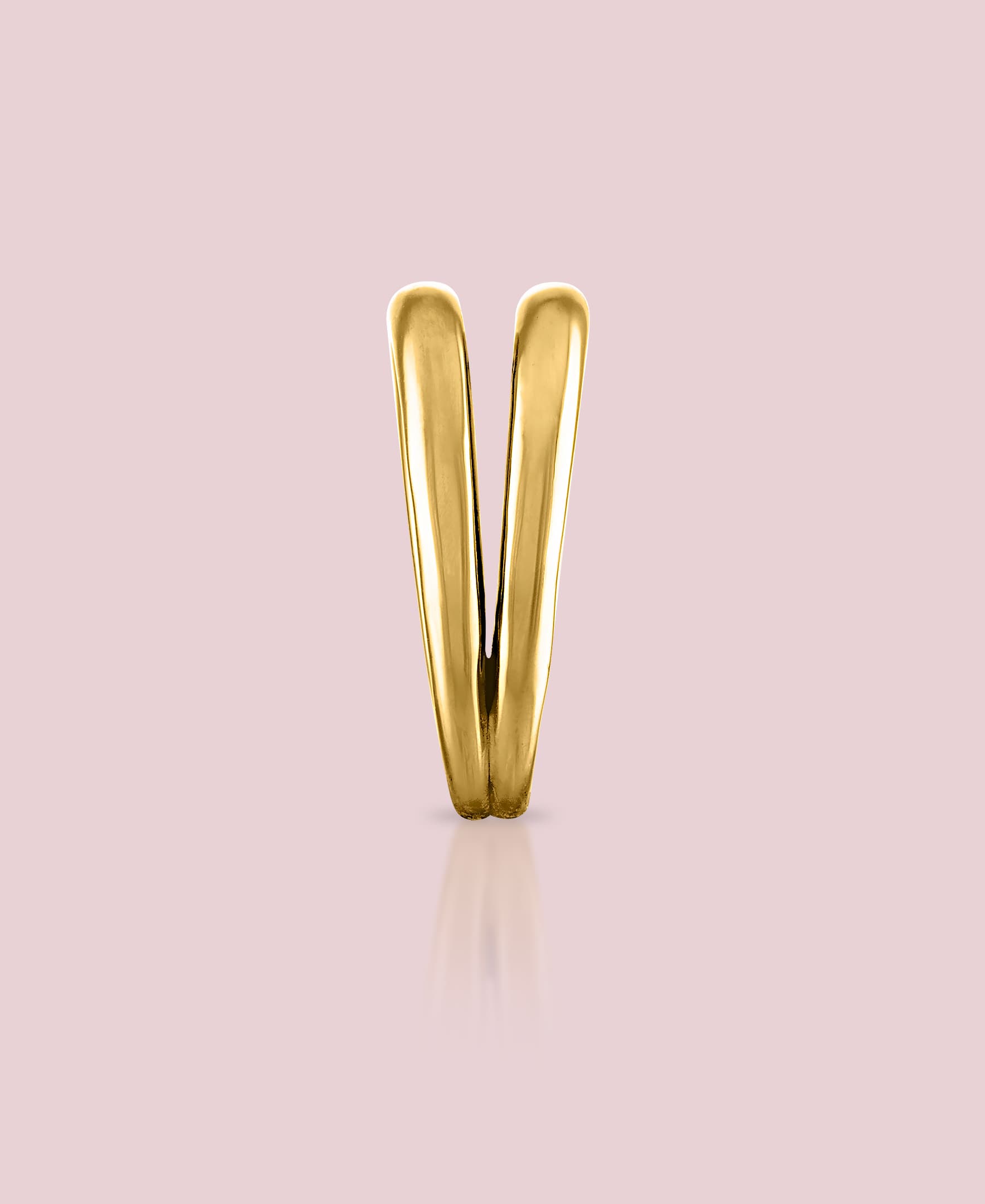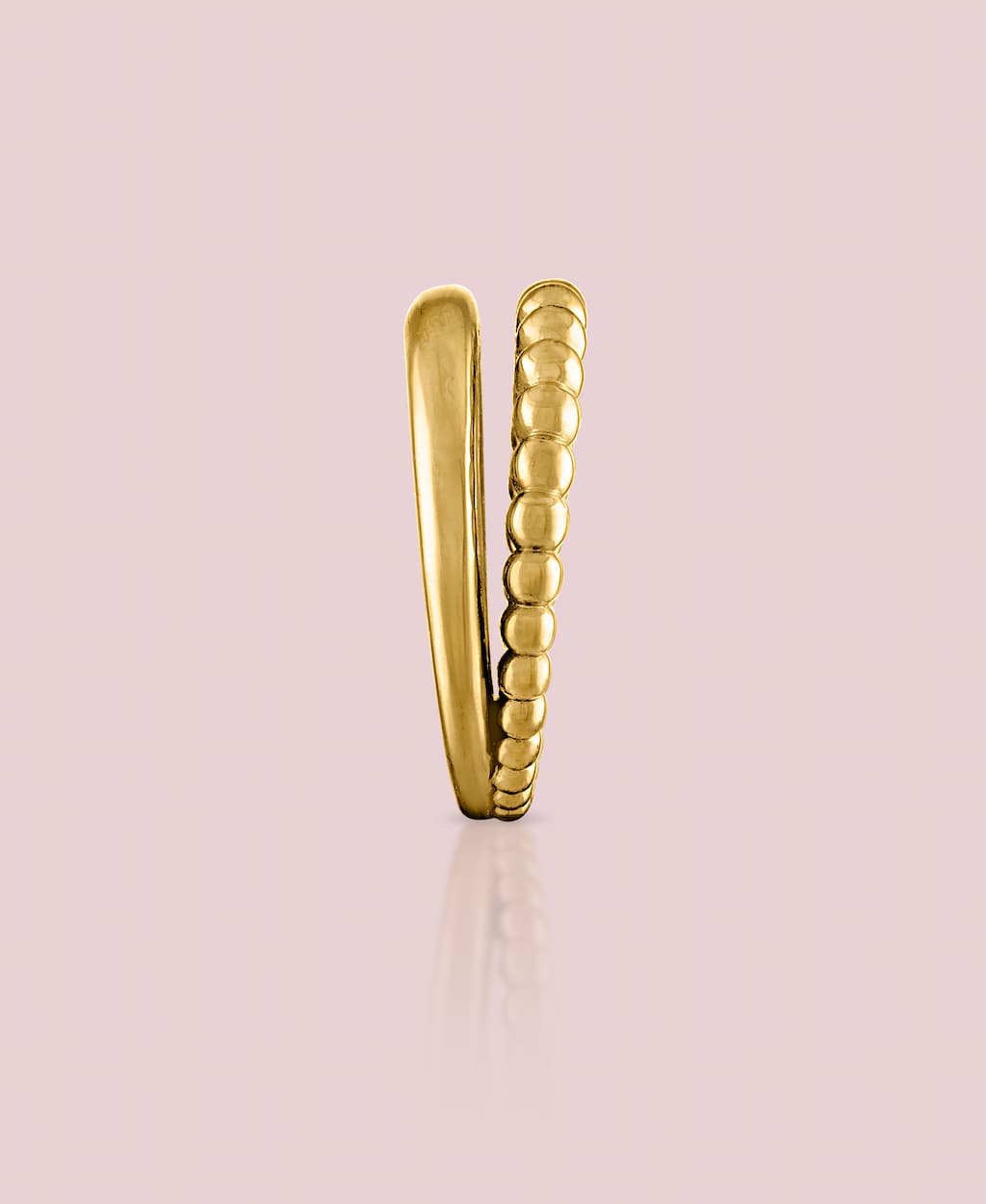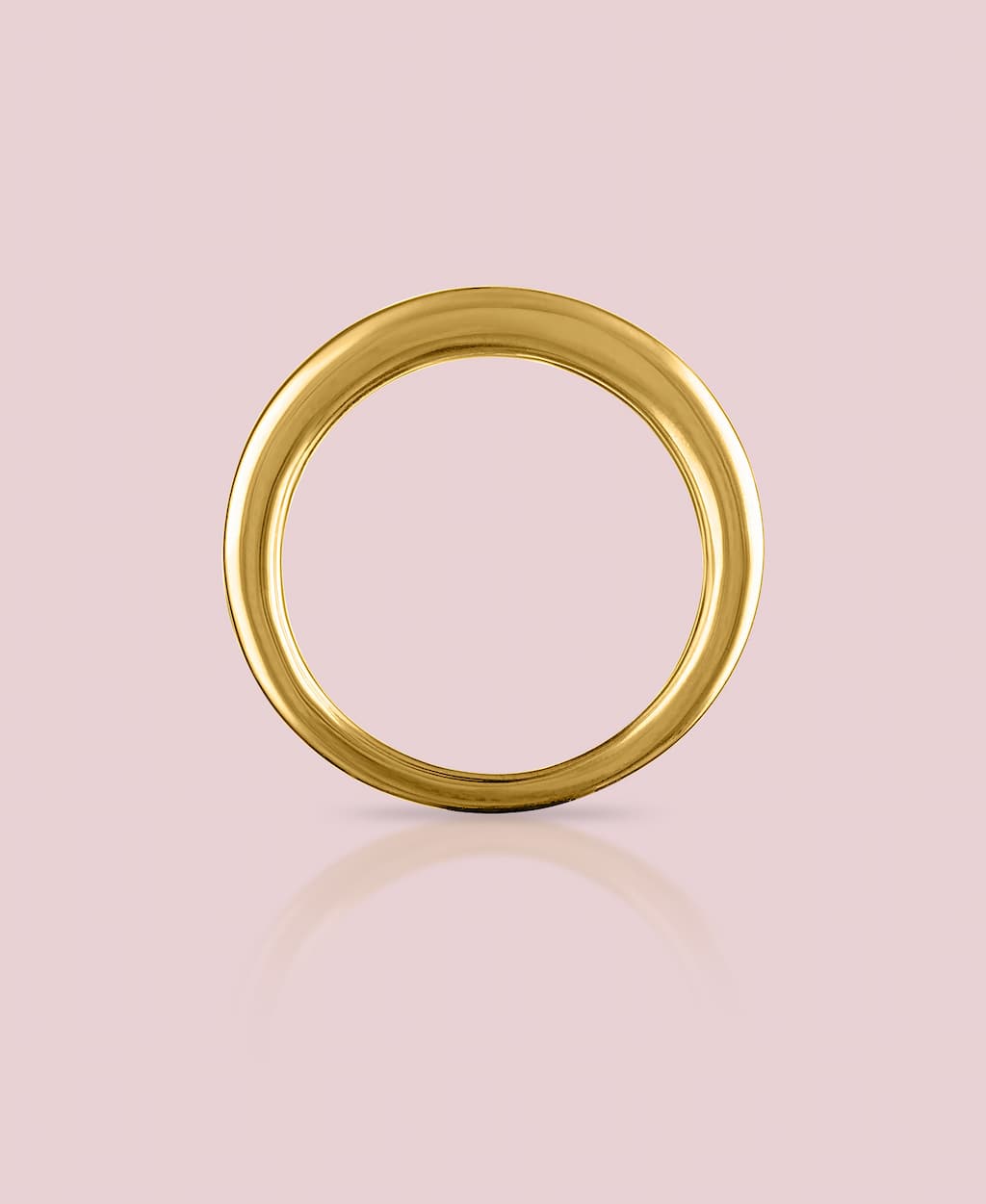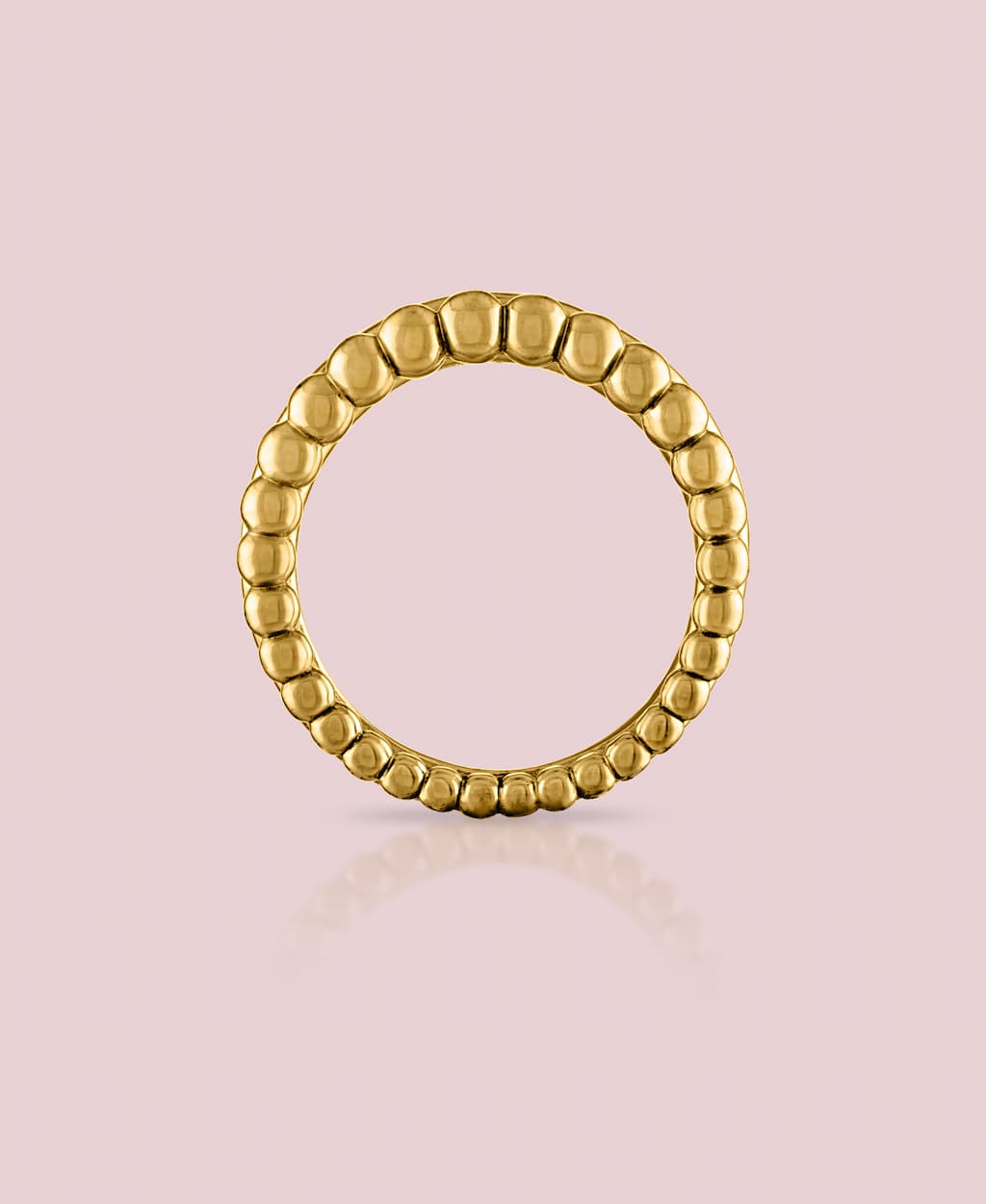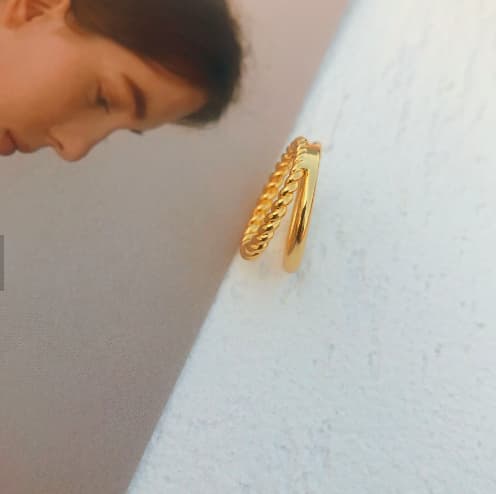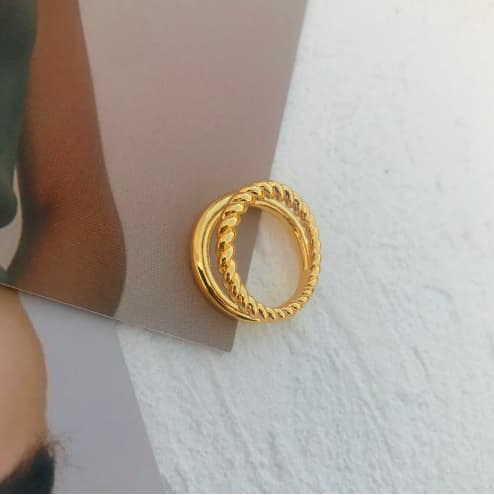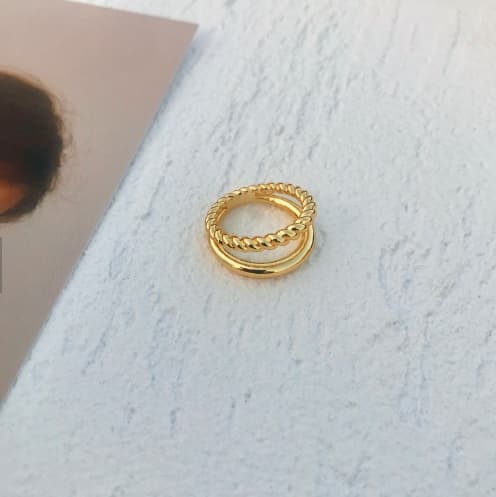 Our Phoenix ring delivers a fun twist on the traditional gold band. It is designed with a simple double band twist that can easily be stacked with other statement rings in your collection. It looks incredibly elegant on its own, but would also compliment many other styles and pieces. Its polished, high-quality design lets you accessorize in style at an equally attractive price point.
Twists Symbolize Eternity
The Phoenix ring makes the perfect gift for that special person in your life to remind them of how infinite your love is. For centuries, twists have symbolized eternity in many different cultures around the world. A twisted ring can also symbolize the tightly woven bond between two lives.
The Phoenix ring doesn't have to be a strong proclamation of love, though. It's also just chic and fabulous and works well paired with other gold-plated stack rings. Treat yourself with a new outfit staple. Subtle gold jewelry adds a tasteful touch to any outfit, whether you're dressing up or dressing down. The Phoenix ring is perfectly understated without compromising on any of the glamour.
Features:

Available in 18k gold plated stainless steel 

Available in sizes 6, 7, 8 and 9

Lifetime product guarantee 
All our jewelry is made to last, but visit our care page for more information on how to care for your JWLS.
Support Small Businesses
Oma The Label is dedicated to designing unique clothing and jewelry for independent, modern women. As a black woman-owned business, we pride ourselves on filling the gap of the underrepresented women in the fashion industry. We draw inspiration from Scandinavian and African influences and create high-quality products at affordable prices. Our phoenix ring is a perfect example of our stylish yet practical items.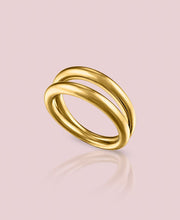 THE PHOENIX RING