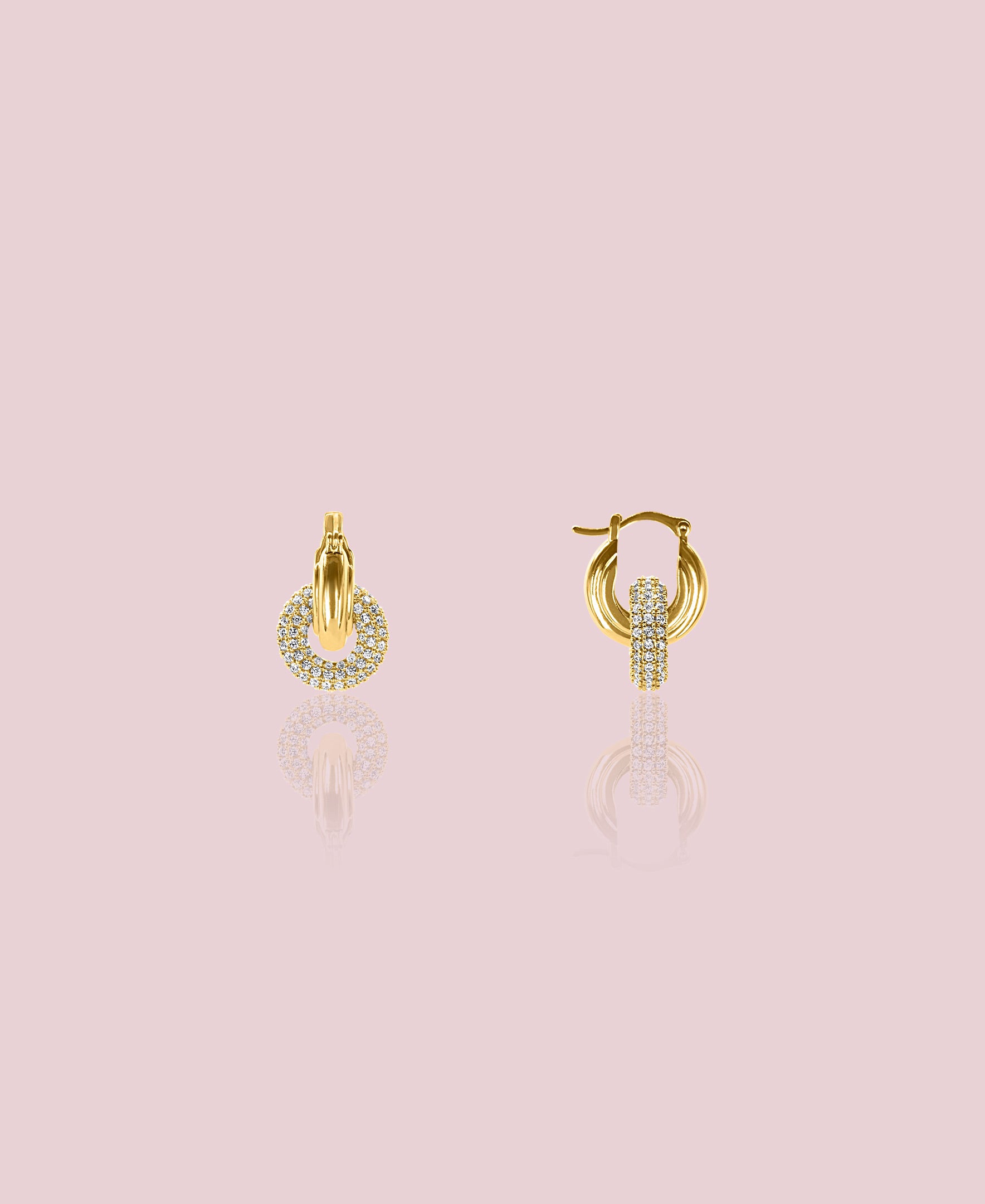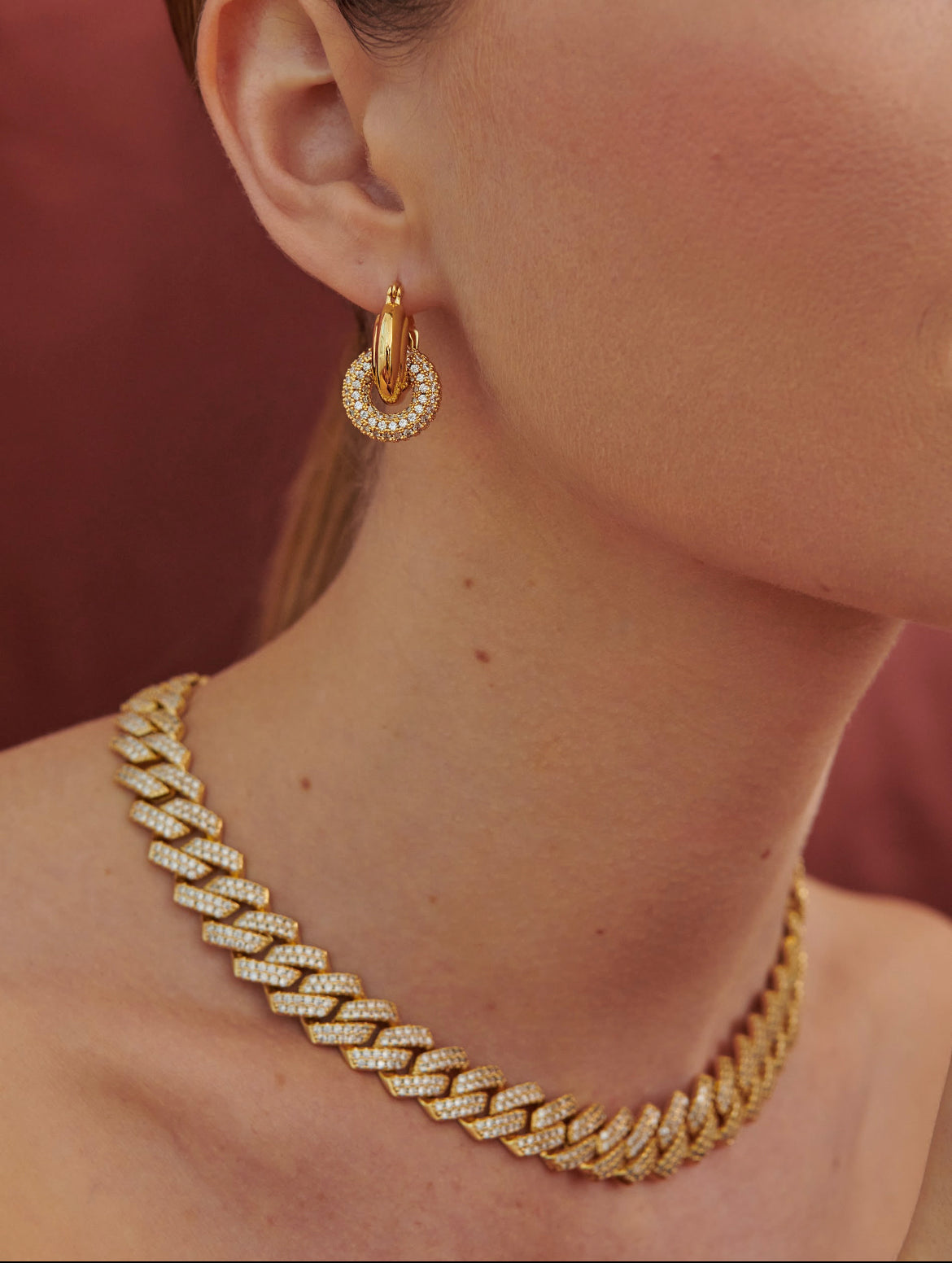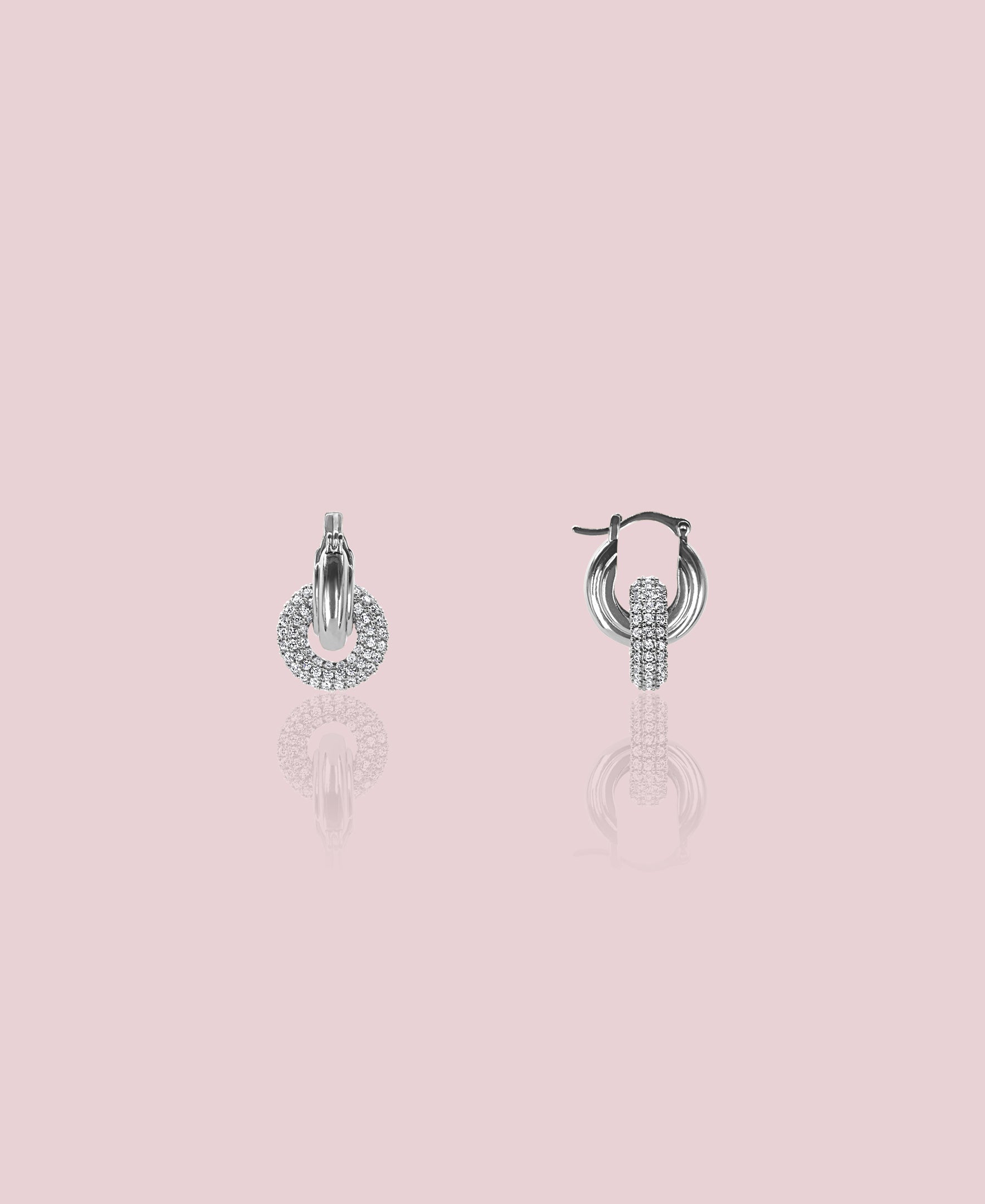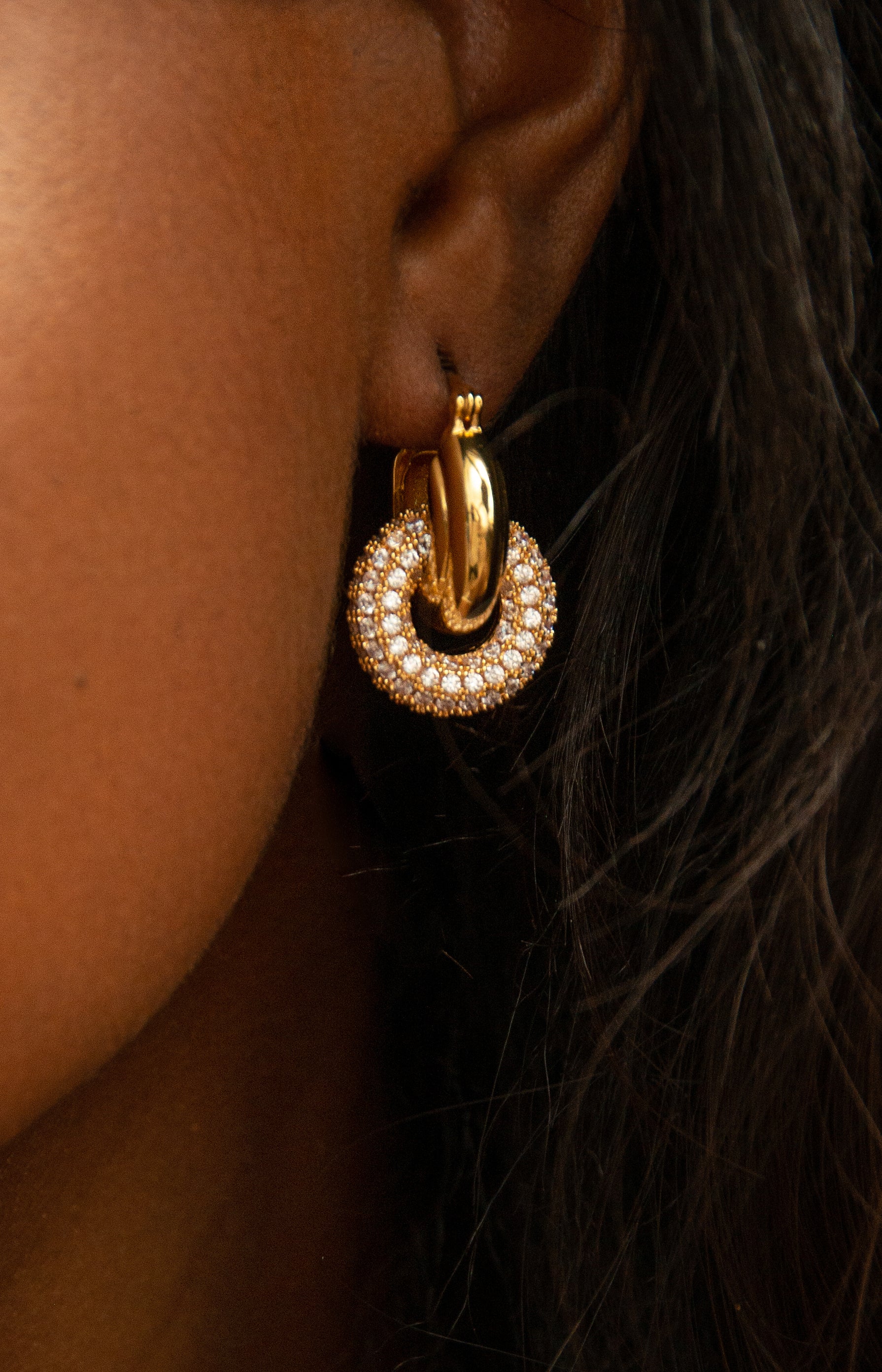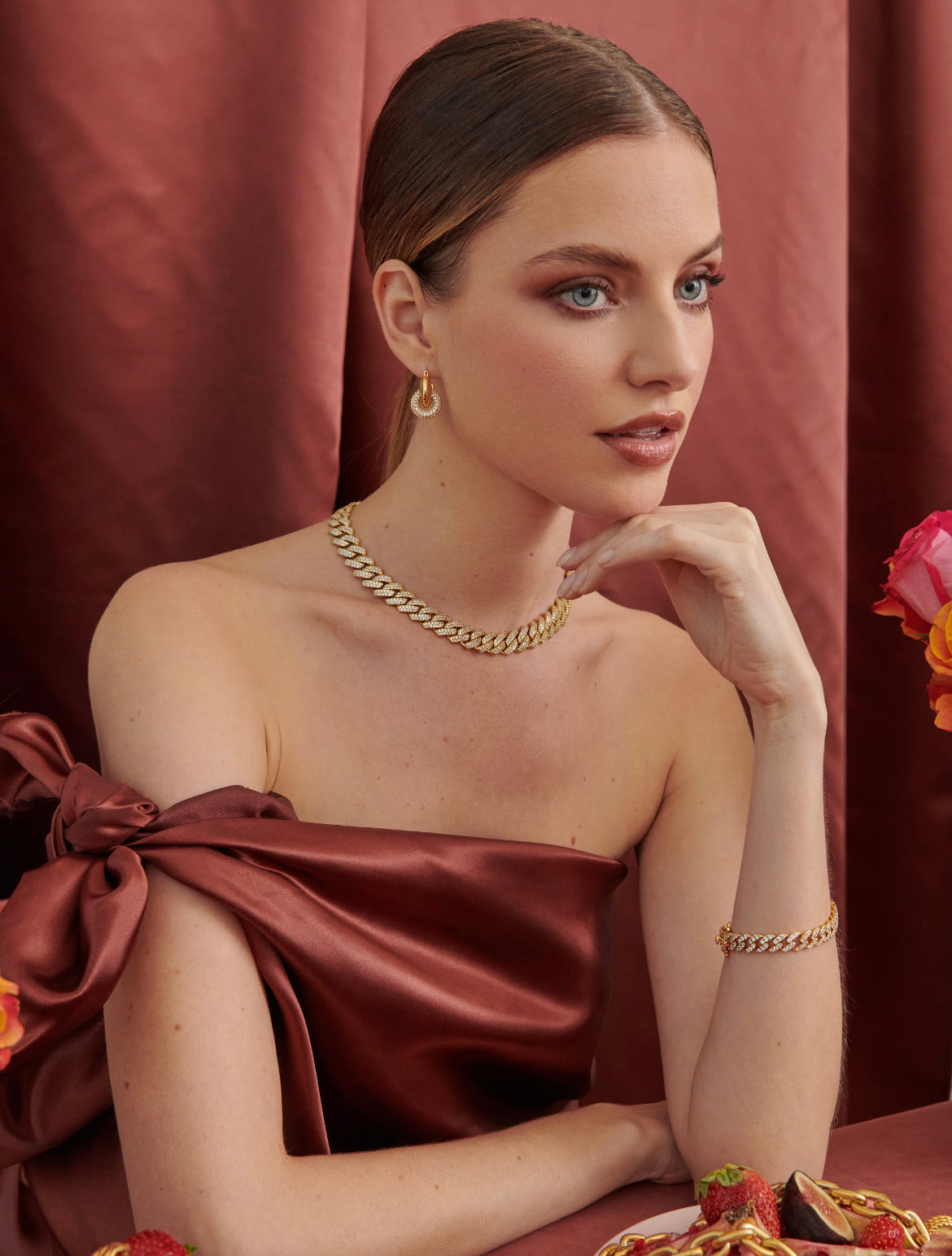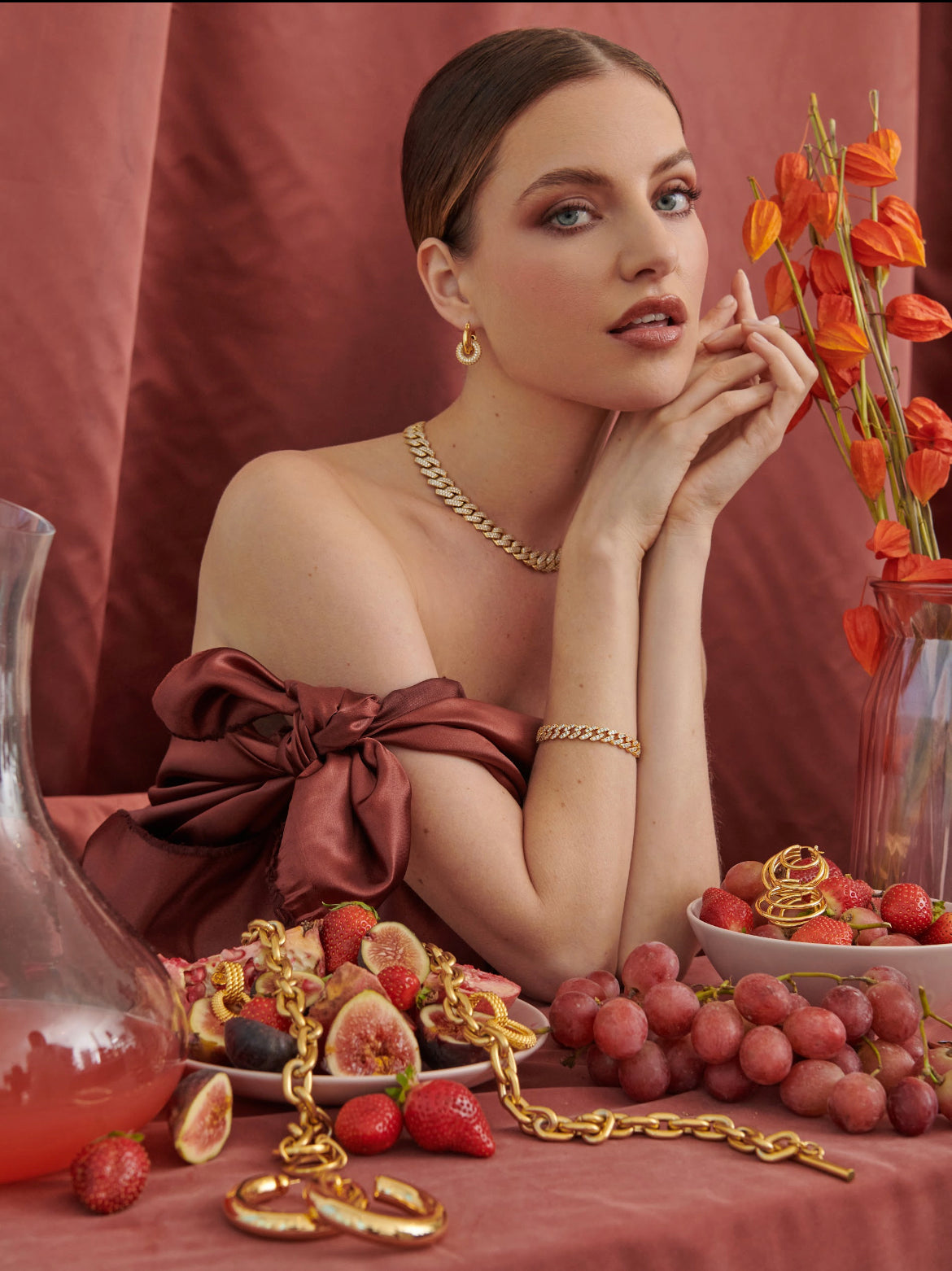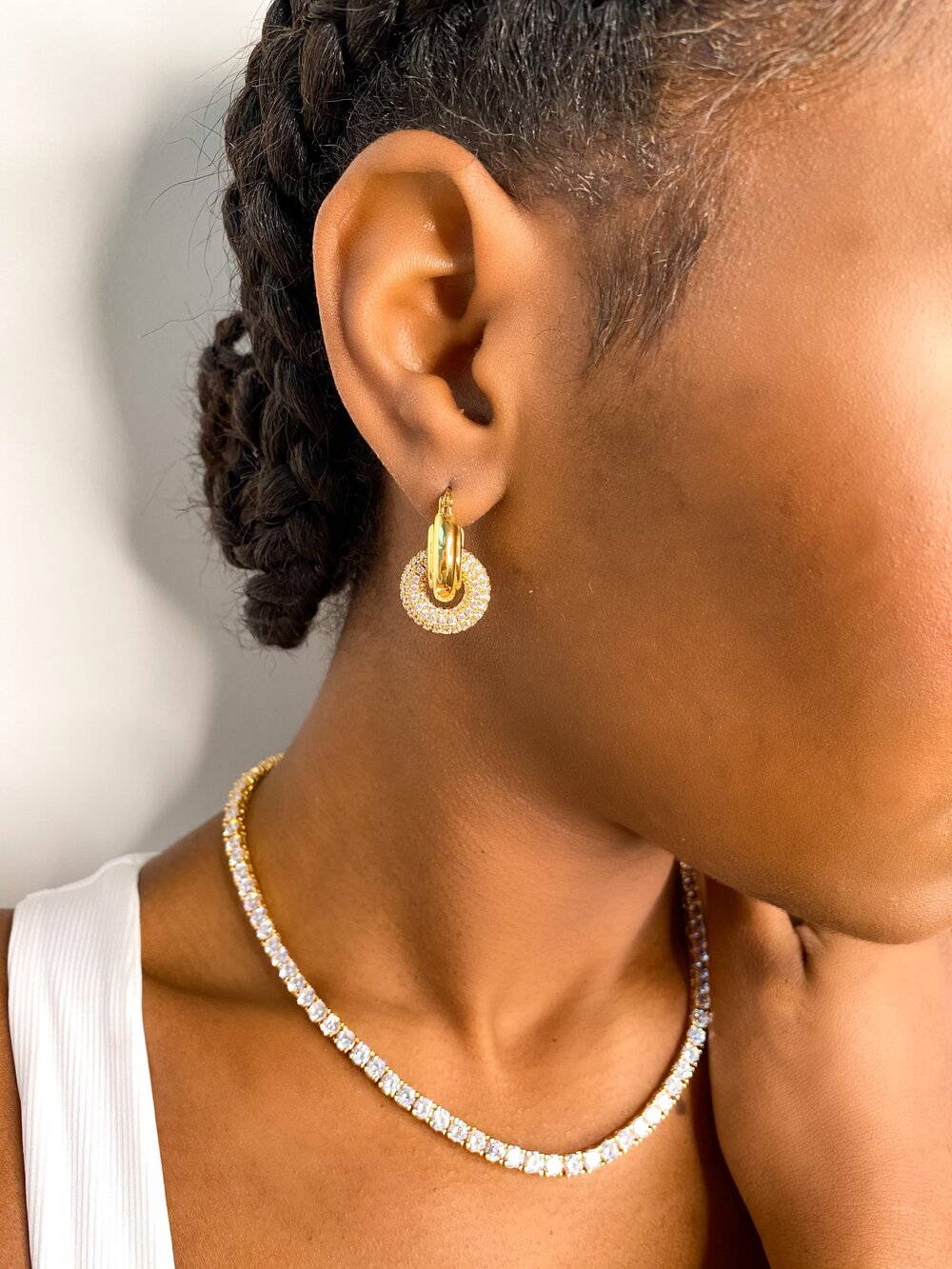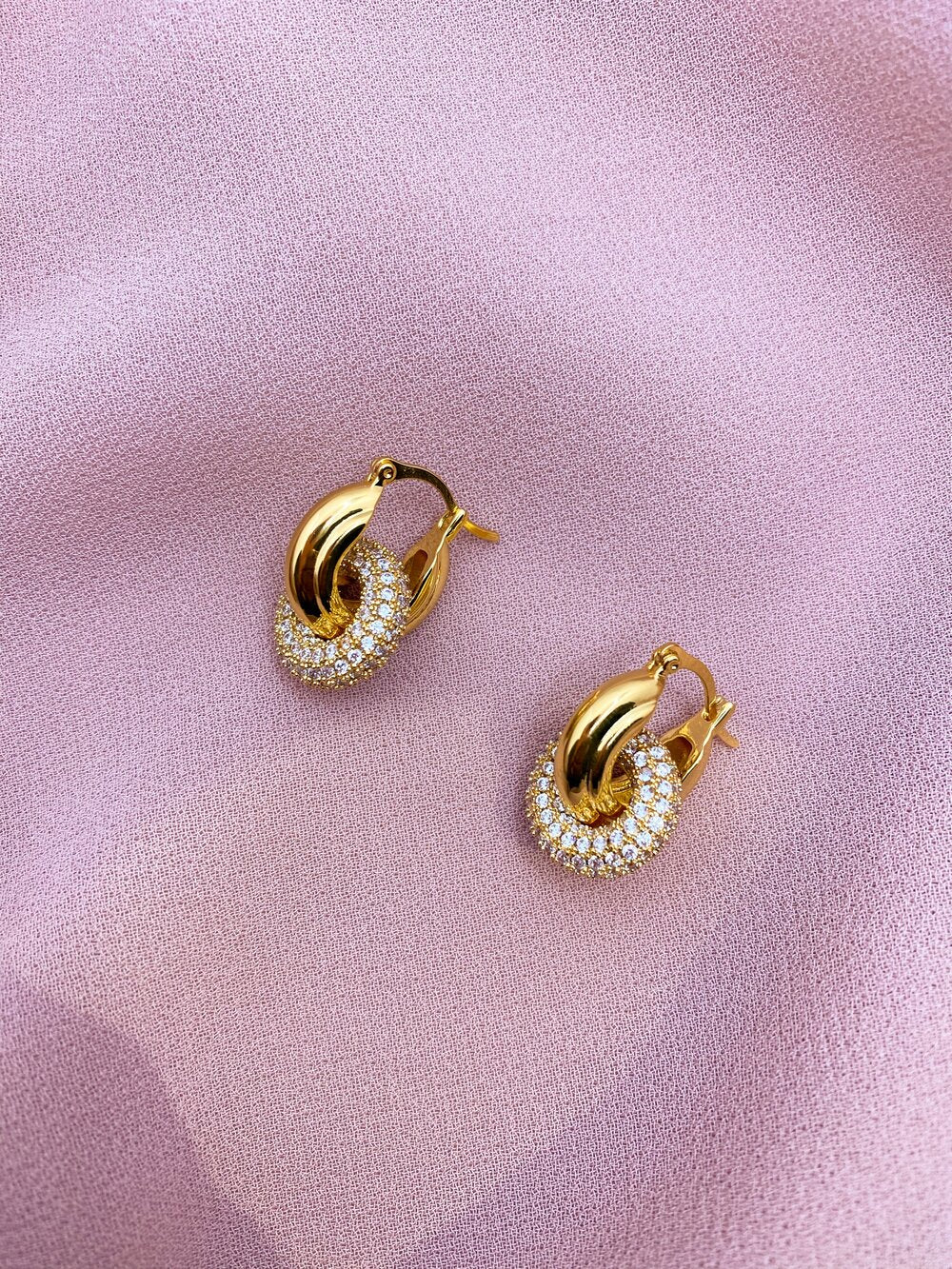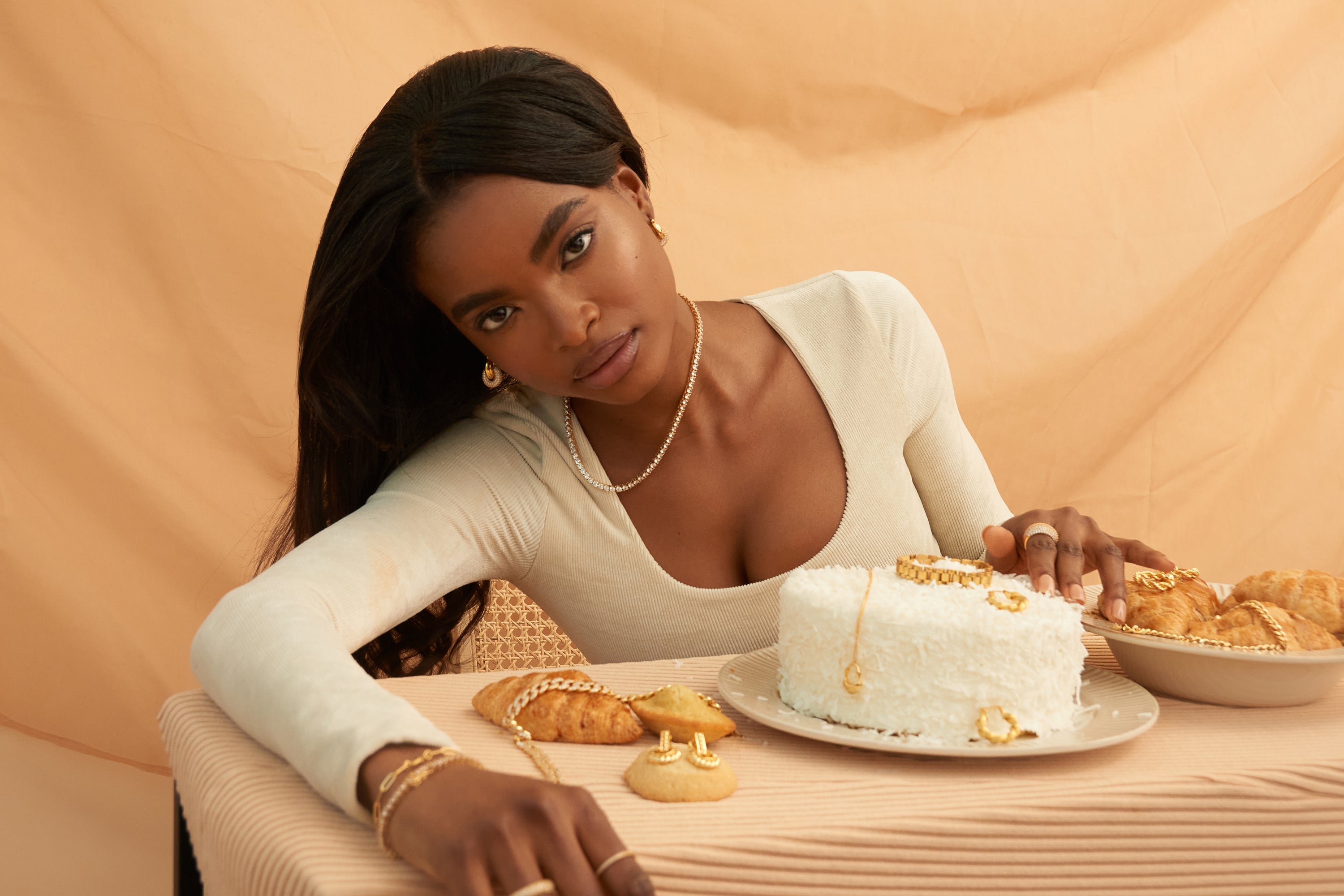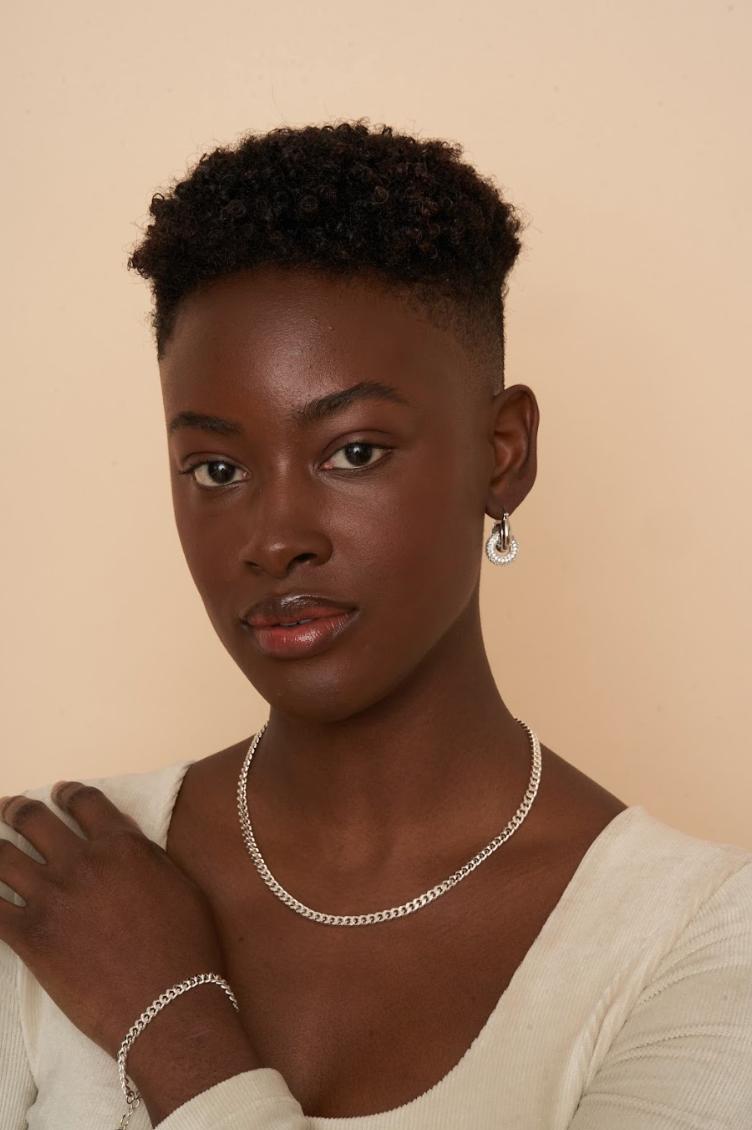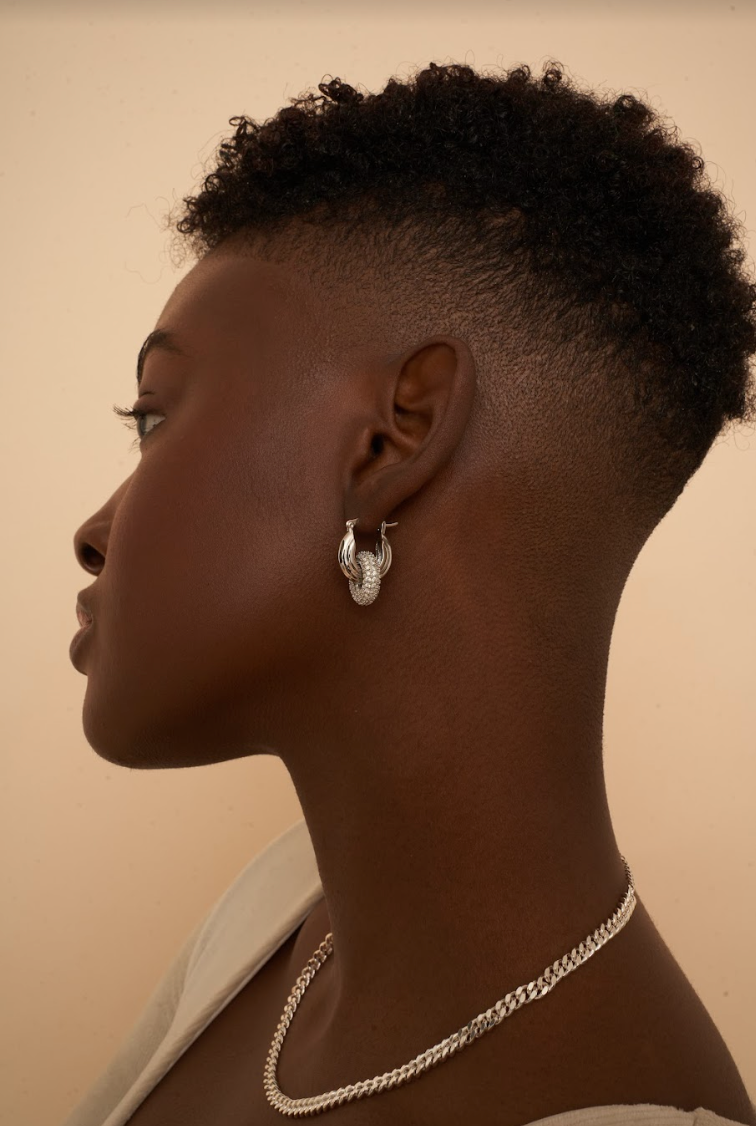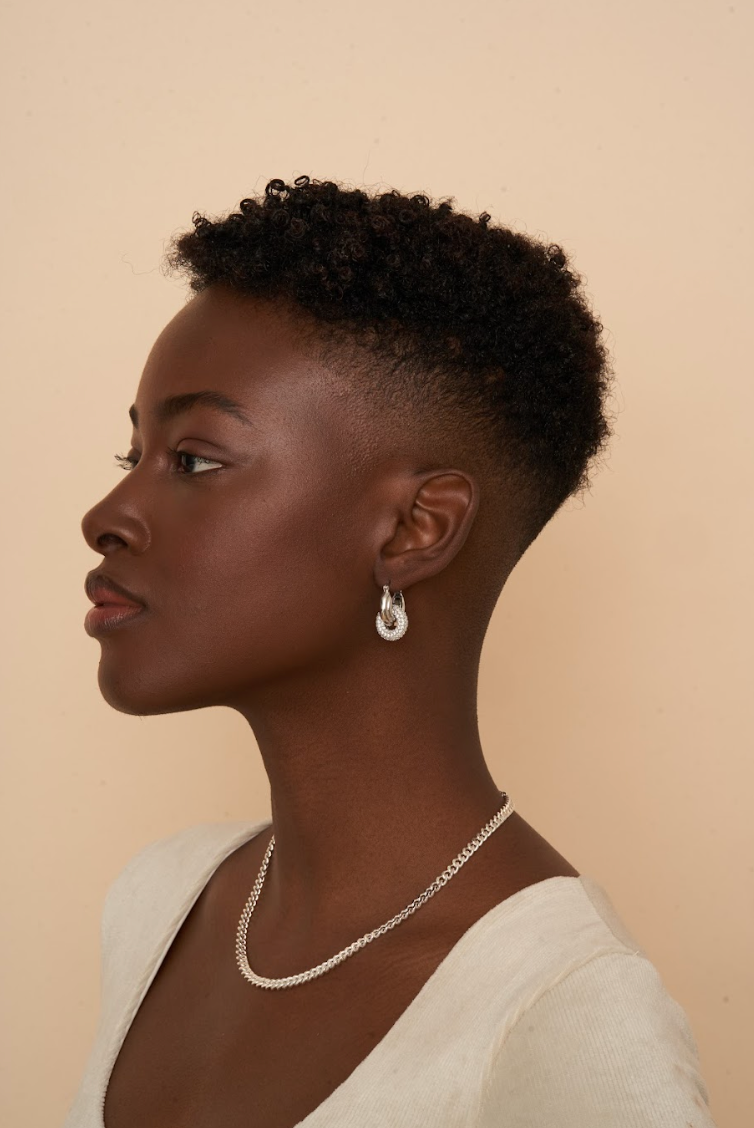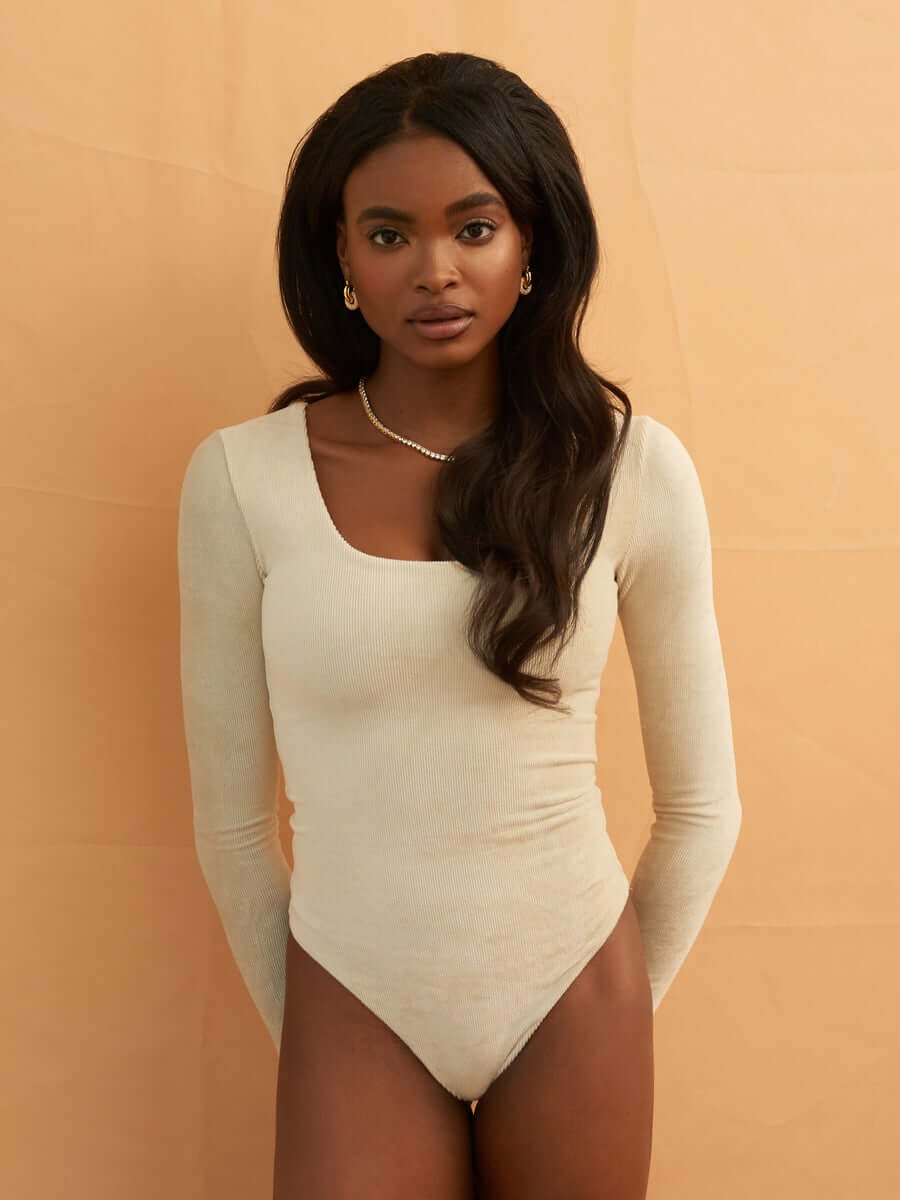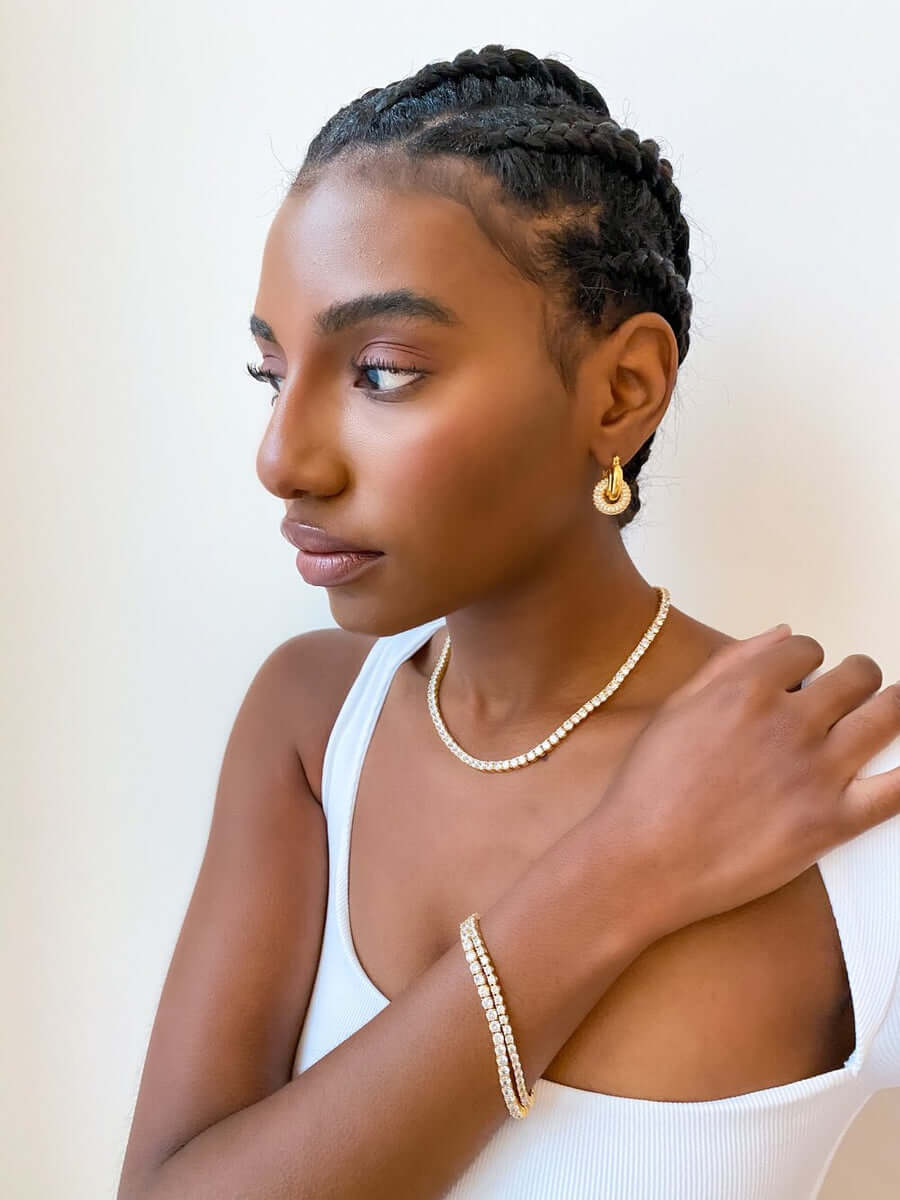 These earrings are perfect for adding some fun to your ear stack. The double hoop drop earrings with a touch of sparkle sets the tone for any outfit. These would not disappoint when it comes to sparkle. When the lighting hits this piece, you will be in awe of the bling factor. 
Features:
Available in 18k gold plated brass and white gold plated brass in silver.
Dimensions: 

16mm for each hoop and 26mm overall length

Weight: Light / Medium 
Lifetime product guarantee

 
All our jewelry is made to last, but visit our care page for more information on how to care for your JWLS.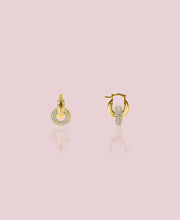 THE EVBU EARRINGS