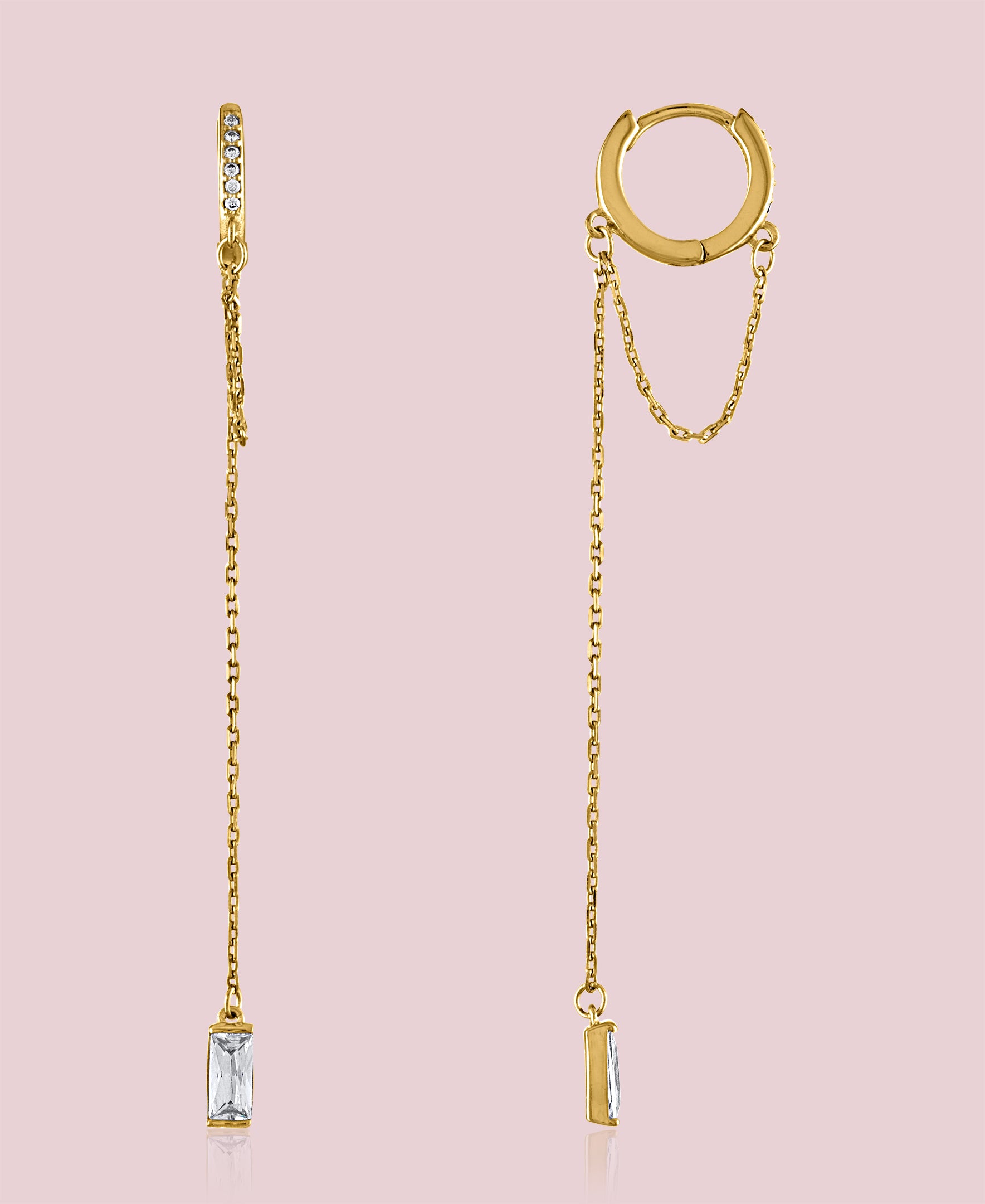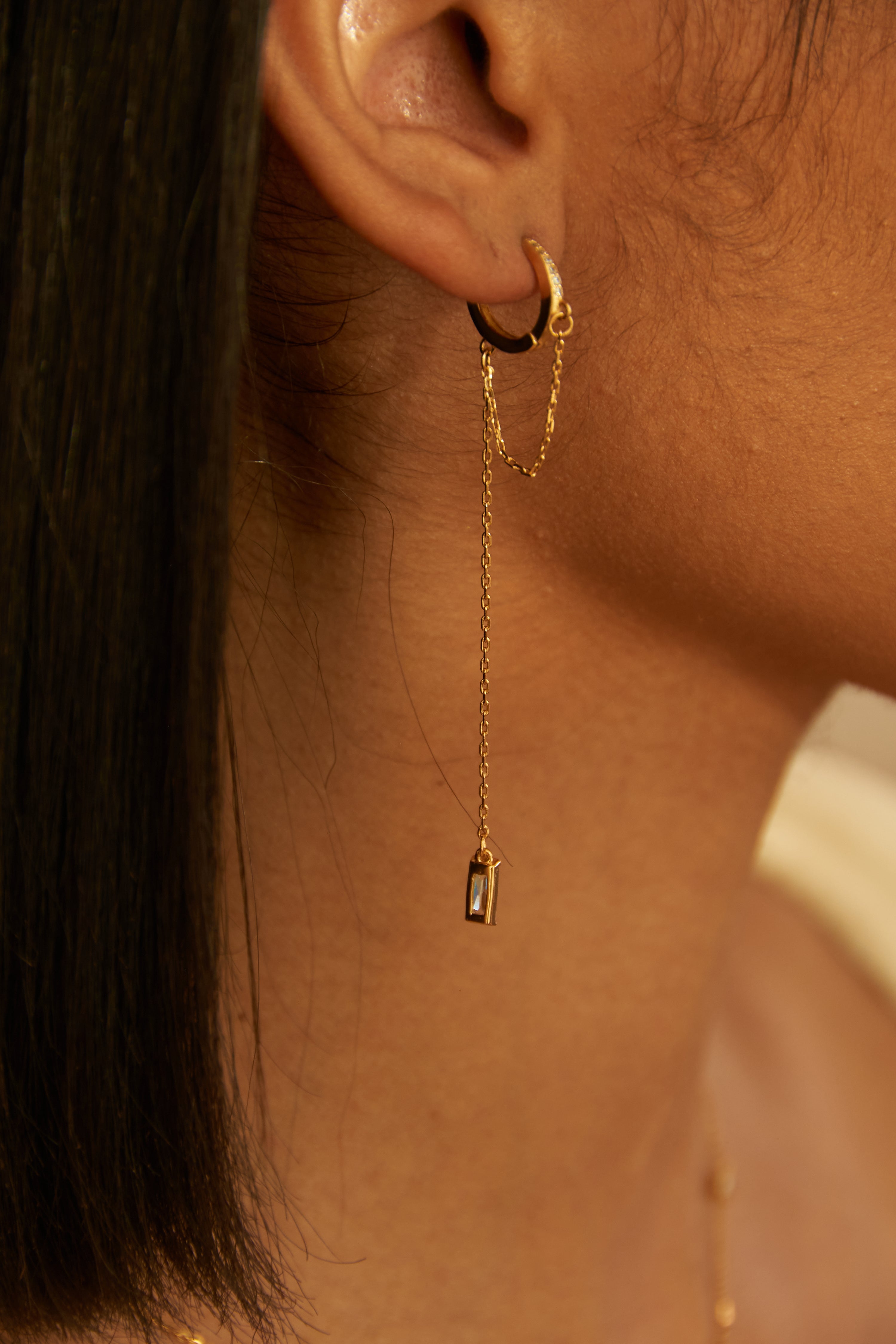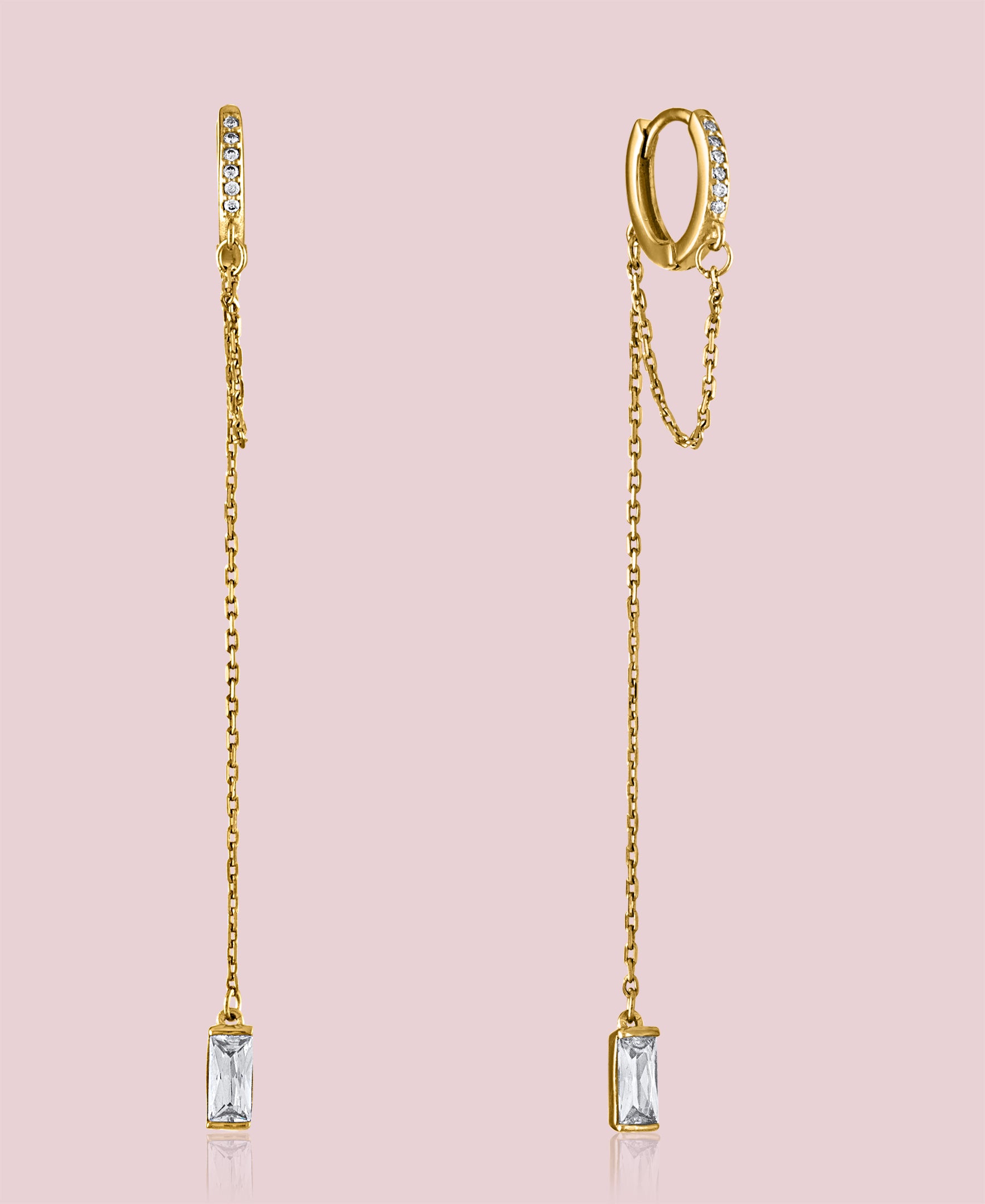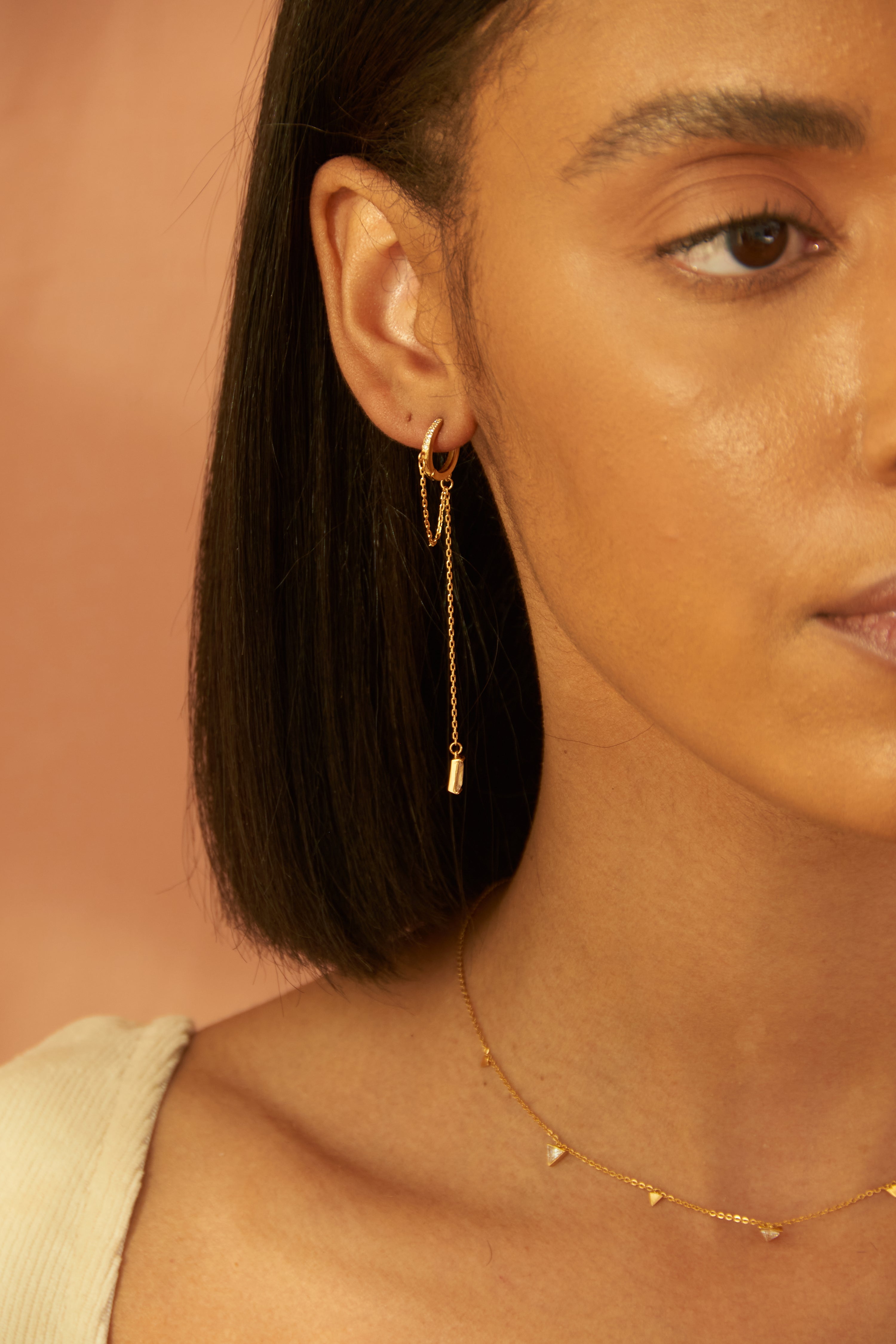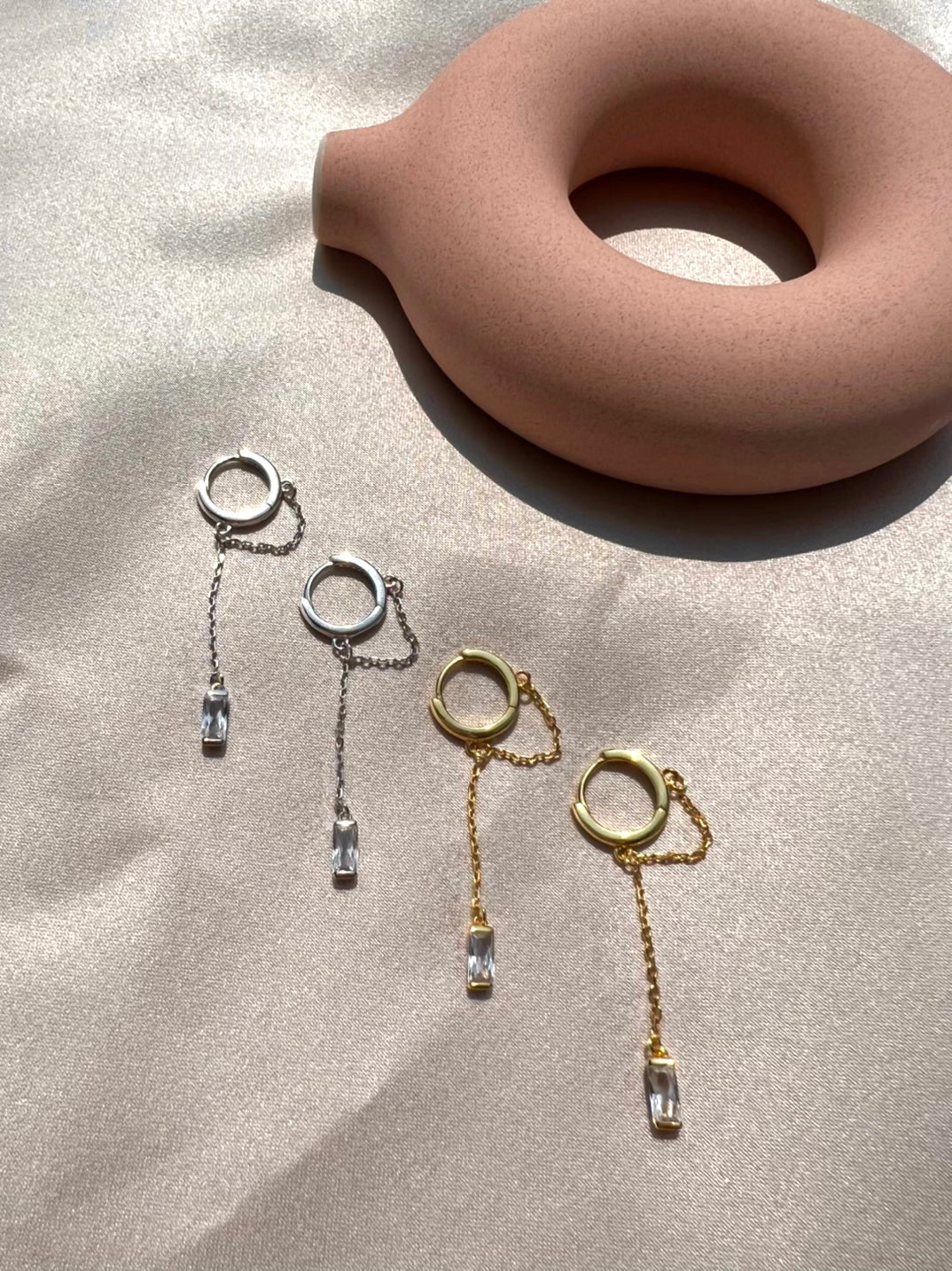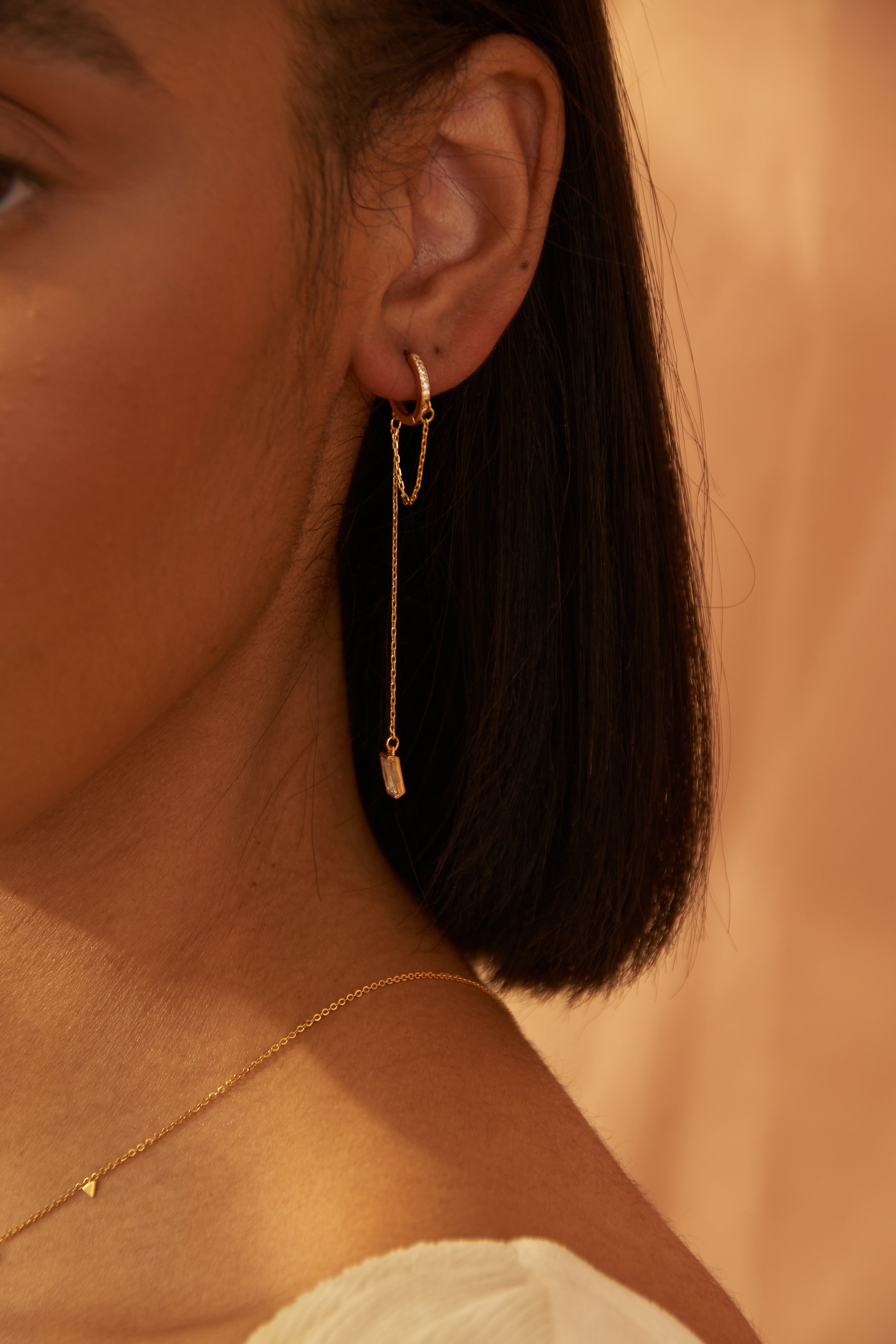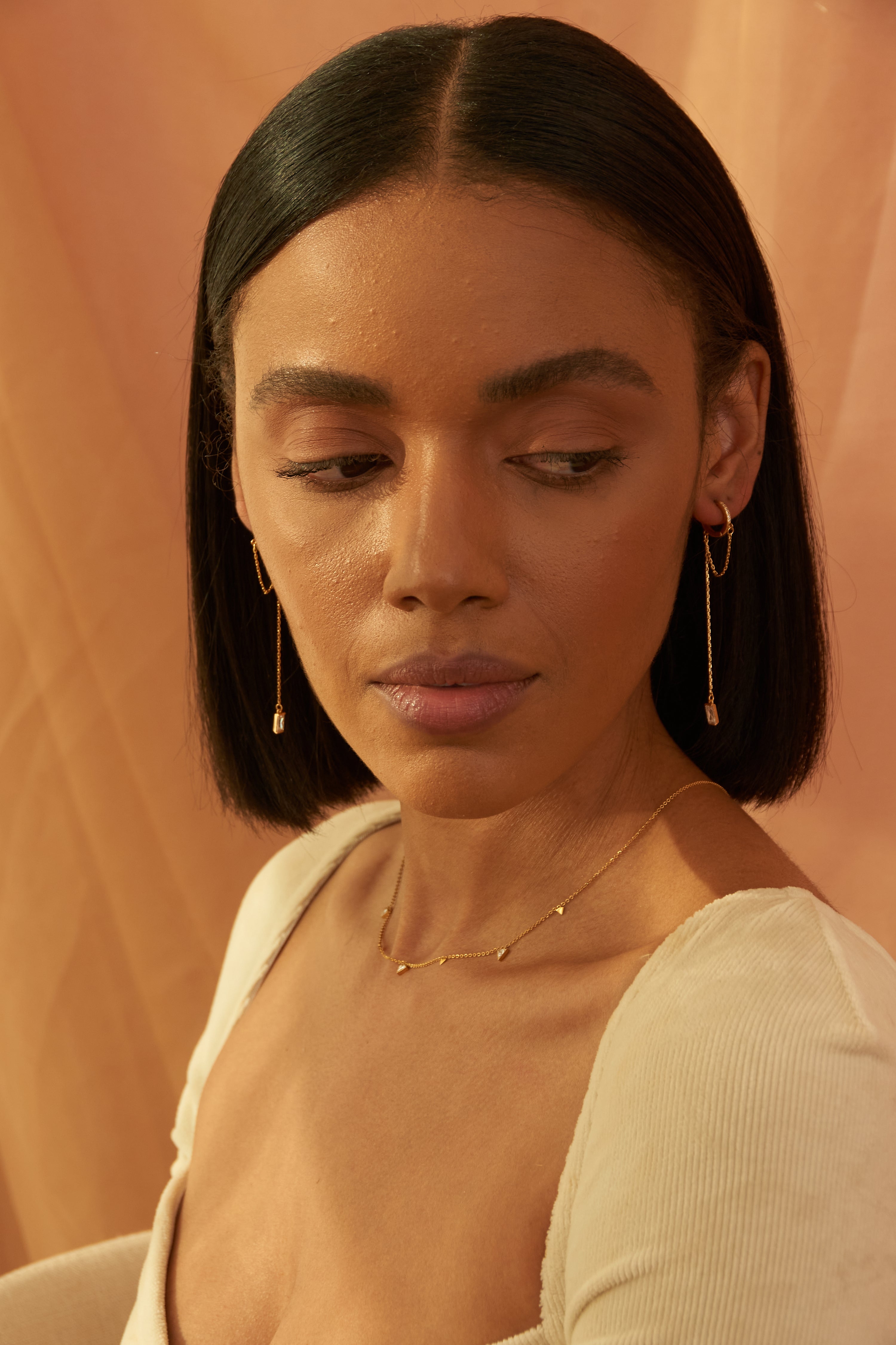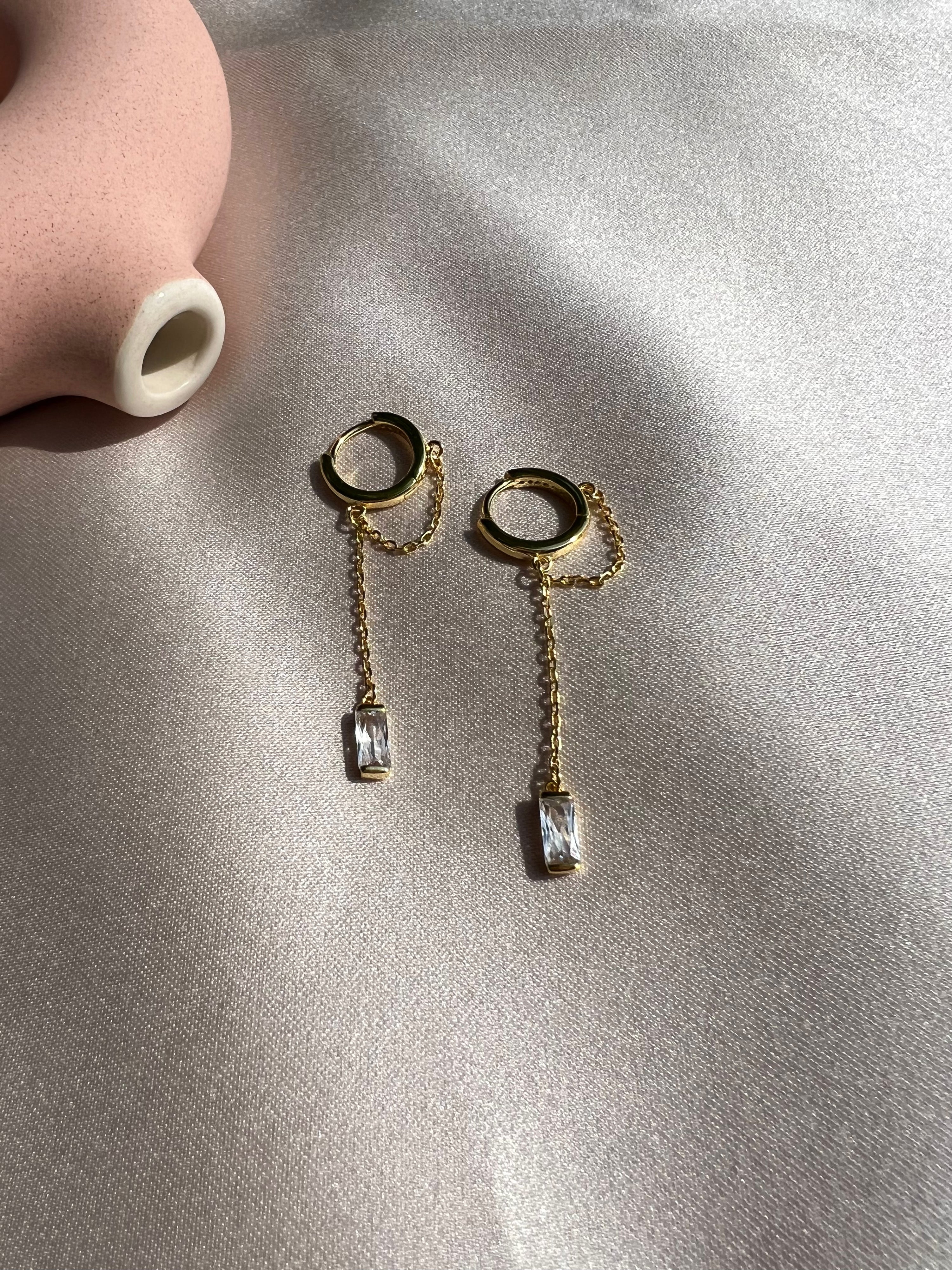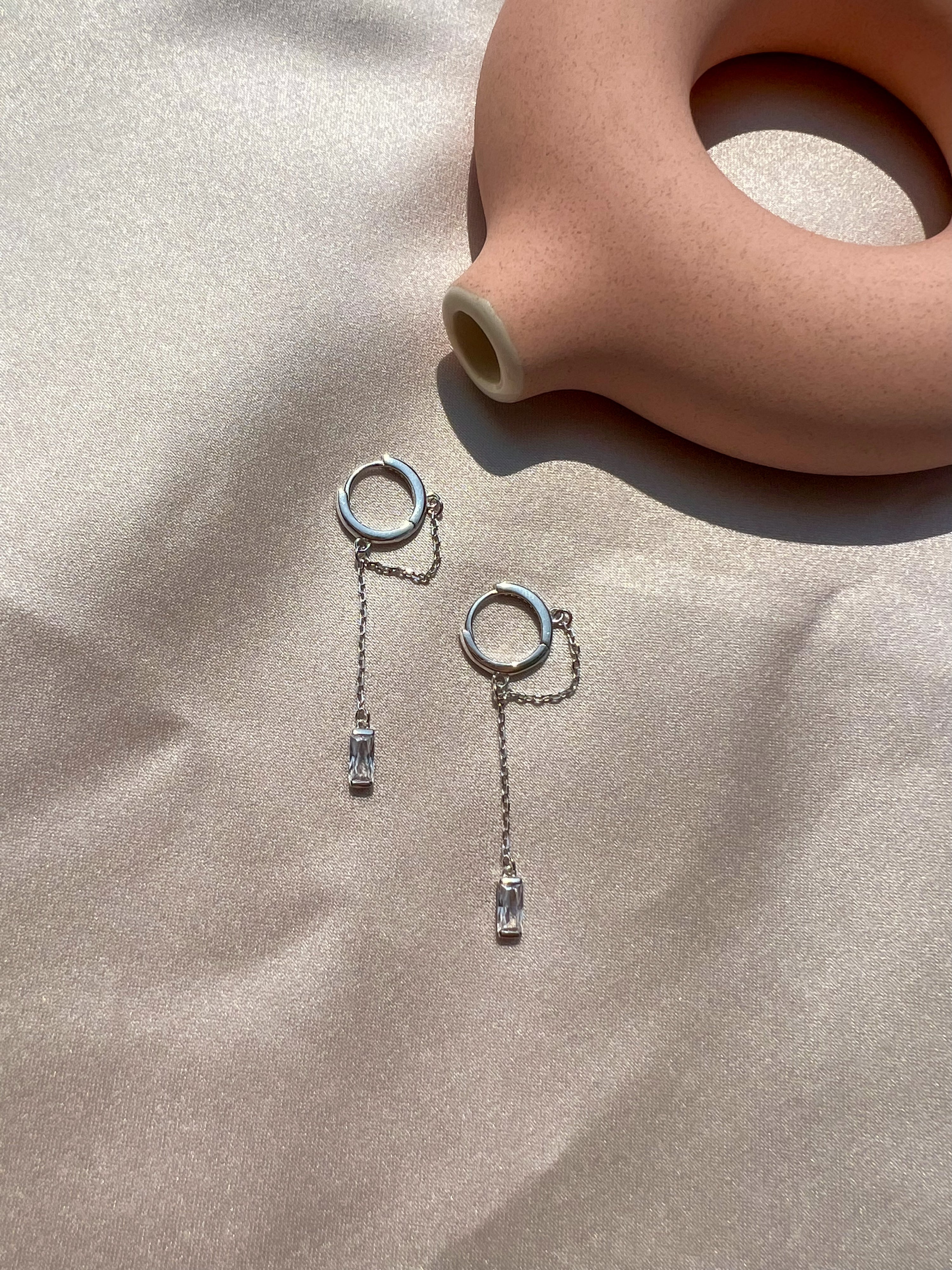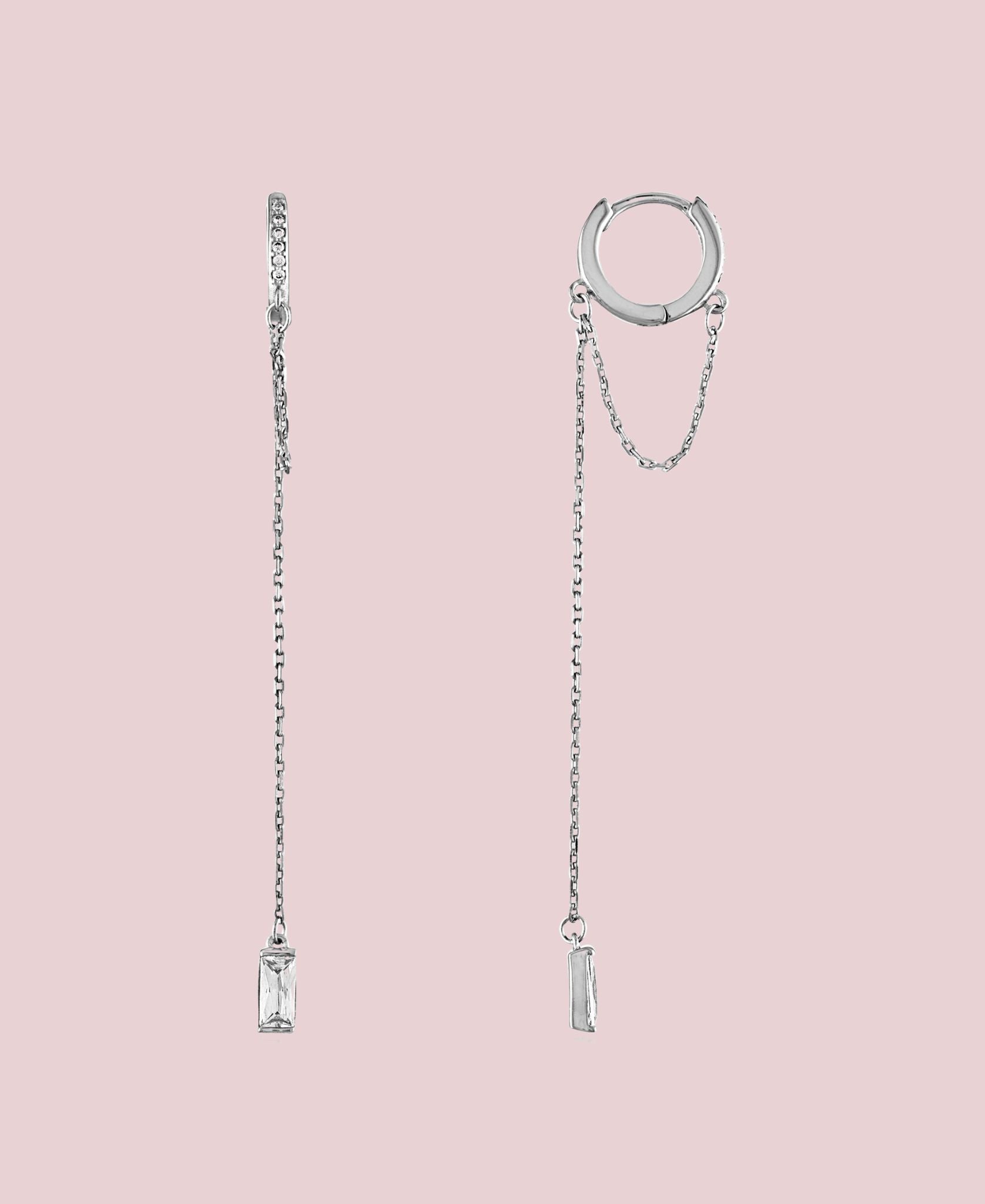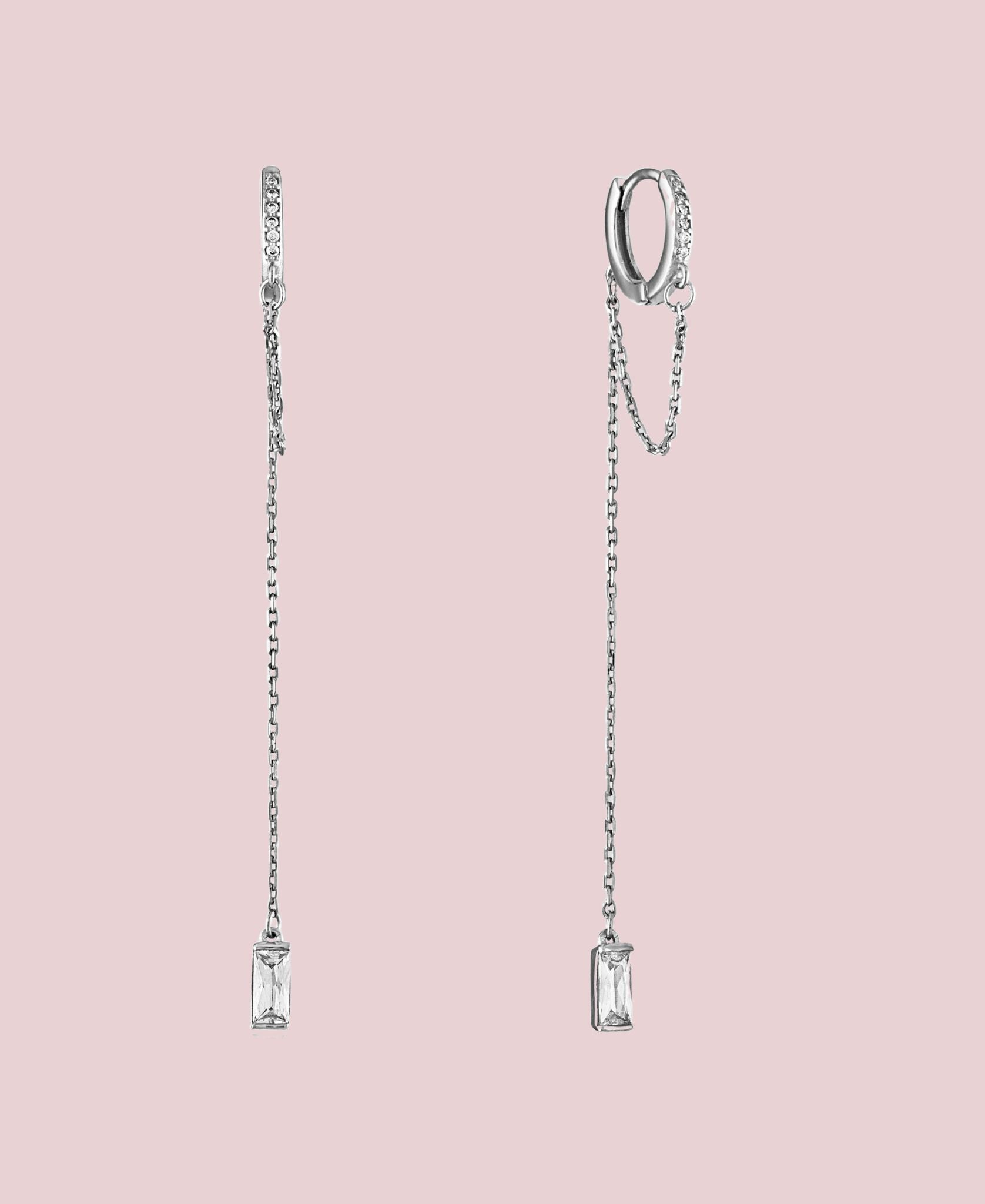 Wear these dainty and dangling huggies to your next event! The name of these huggies is also inspired by being cheerful, jovial, and Festlig, which means festive in Norwegian. 
The Festlig Huggies are part our the Dainty Collection. The Dainty collection is our most lightweight, hypoallergenic and dainty pieces we've created thus far! Pieces from our Dainty collection will add that perfect delicate touch you've been searching for.
Upgrade your ear stack  with the perfect ear hugger and make it cozier with adding more huggies to your stack.
Features:
Available in 18k gold plated silver and white gold plated silver

Dimensions: Huggies: 12.7mm / Chain:  25mm or 50mm

Weight: Light/ Medium

Lifetime product guarantee 
All our jewelry is made to last, but visit our care page for more information on how to care for your JWLS.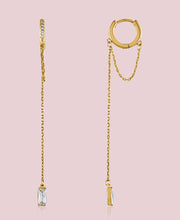 THE FESTLIG HUGGIES