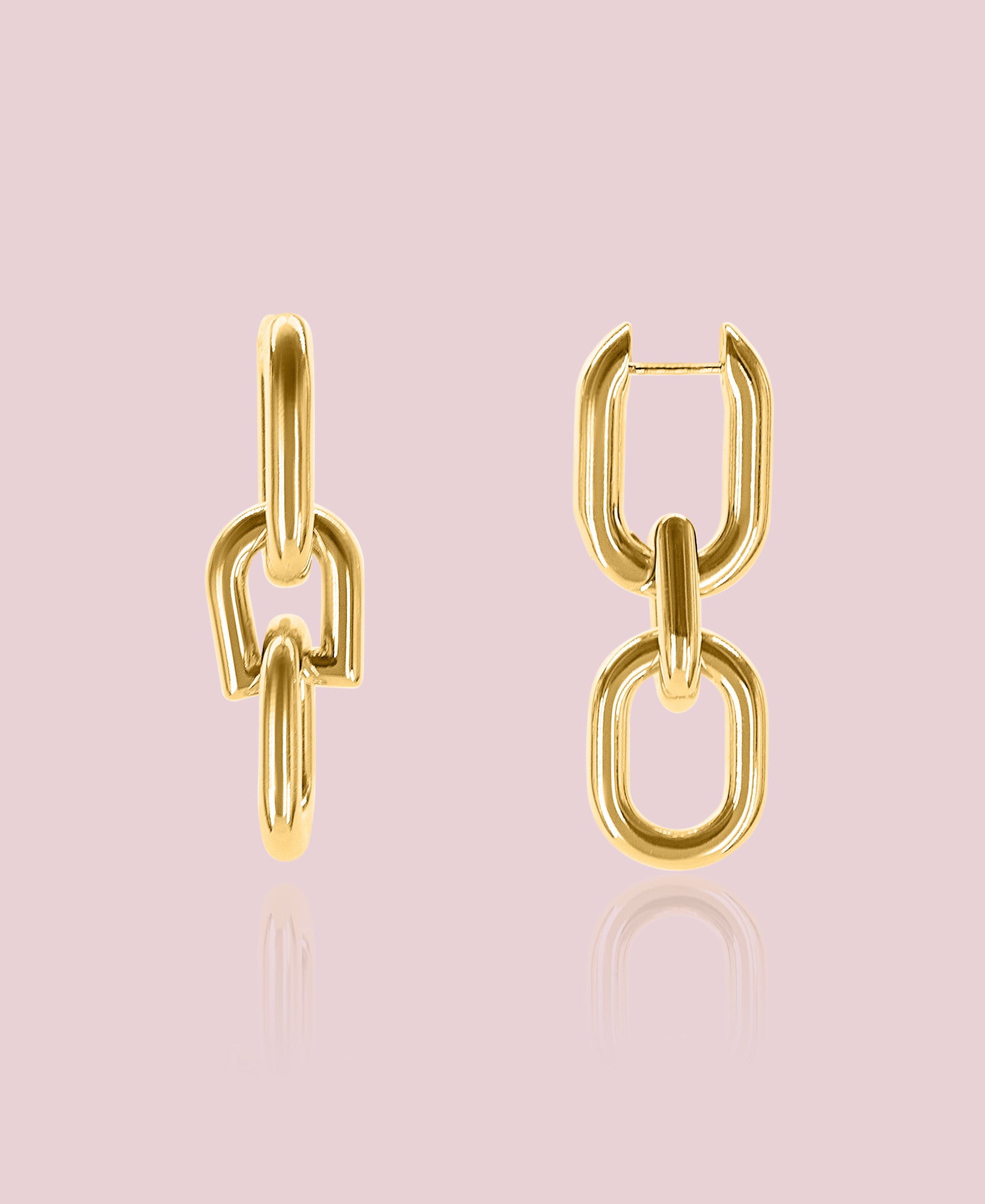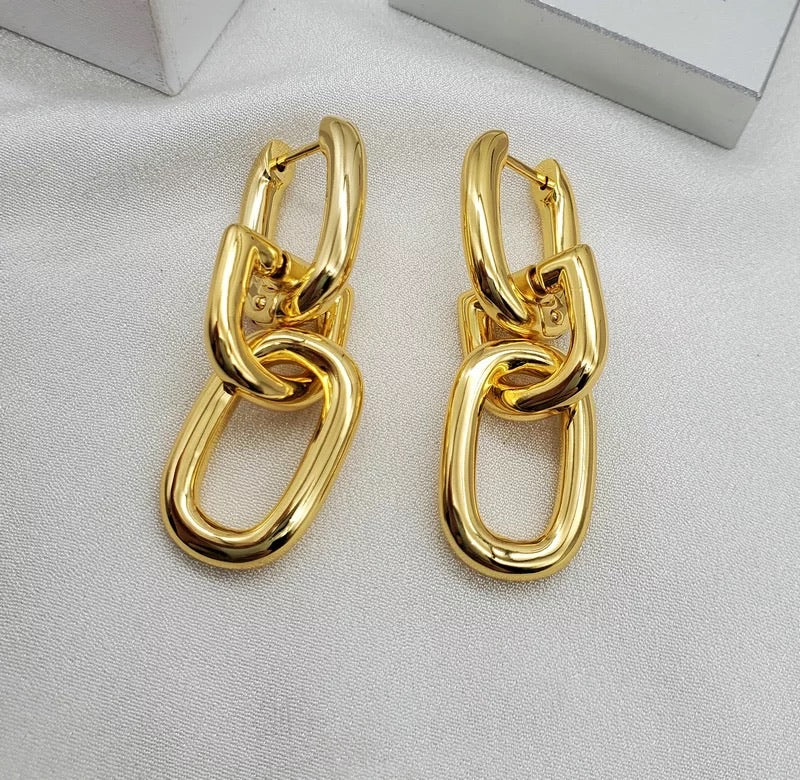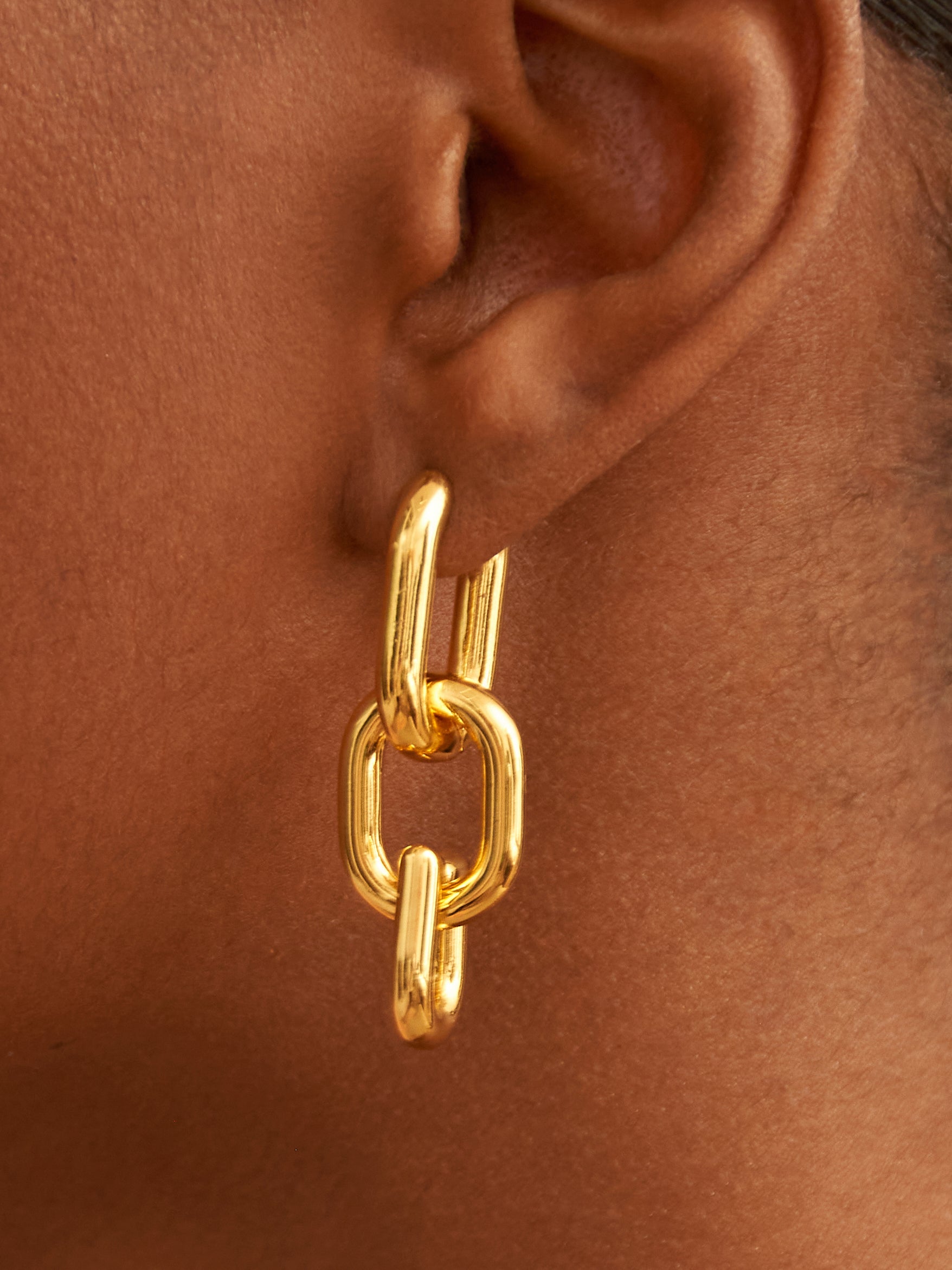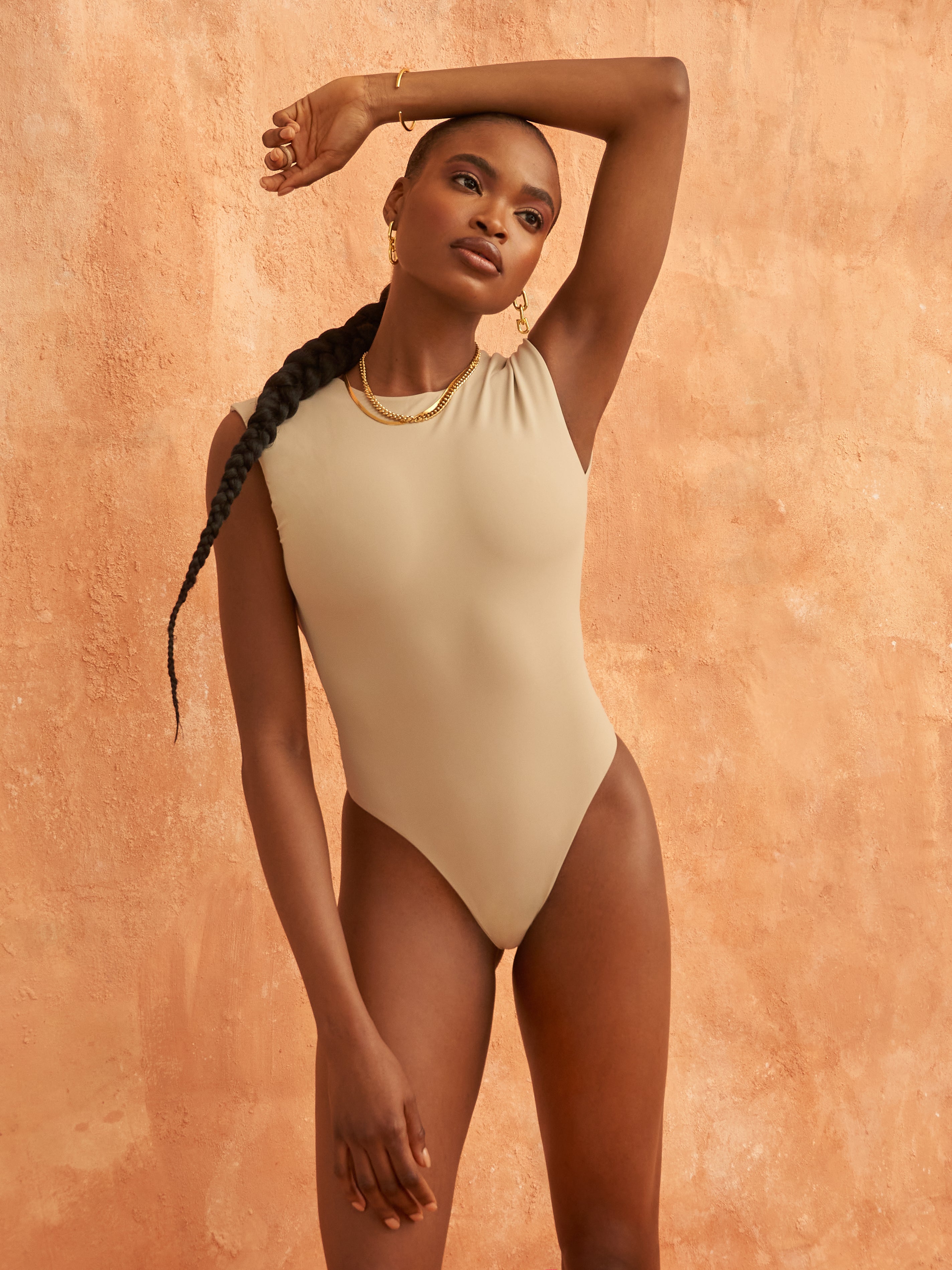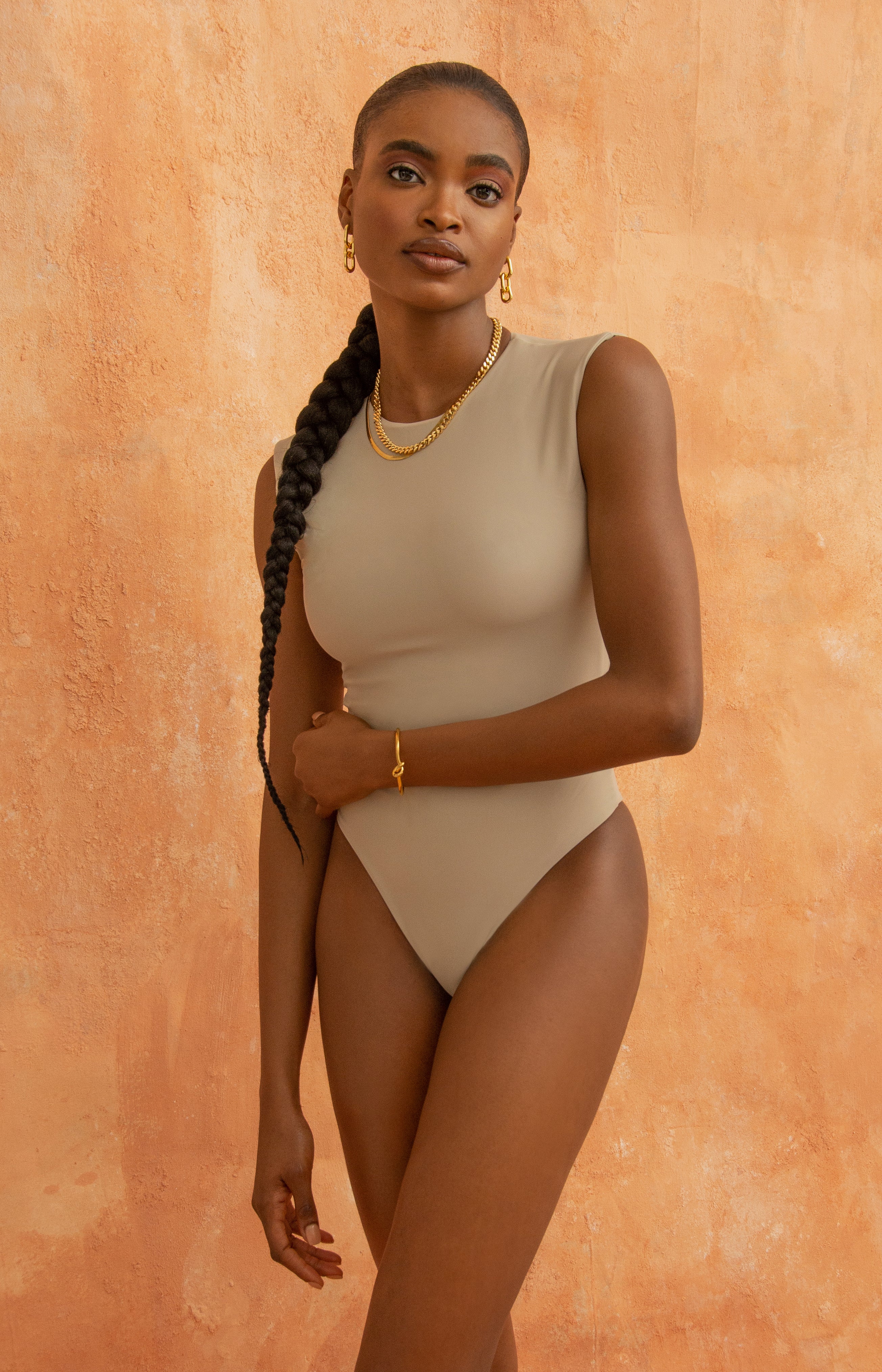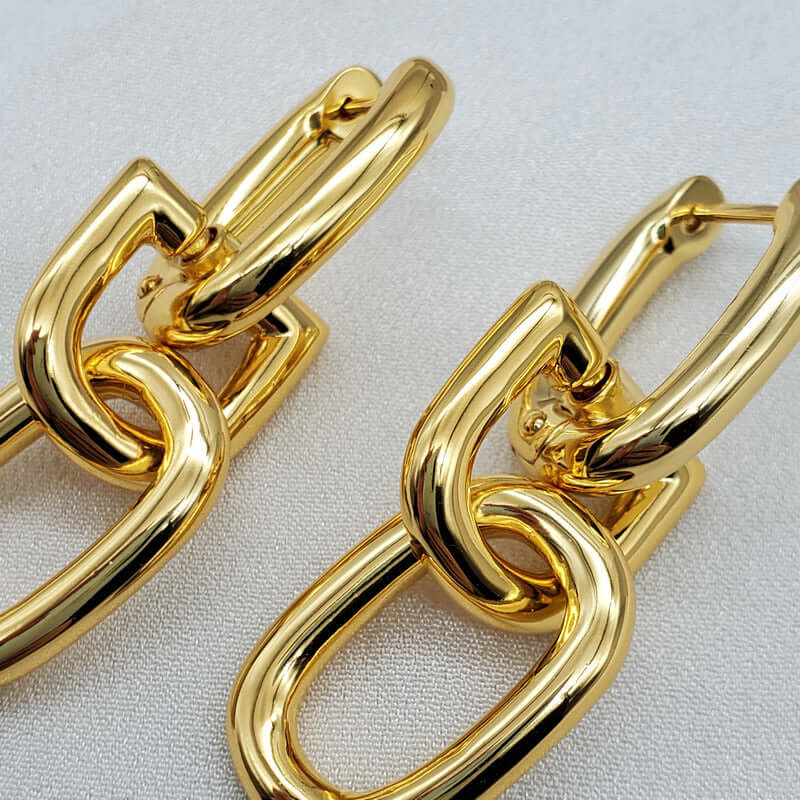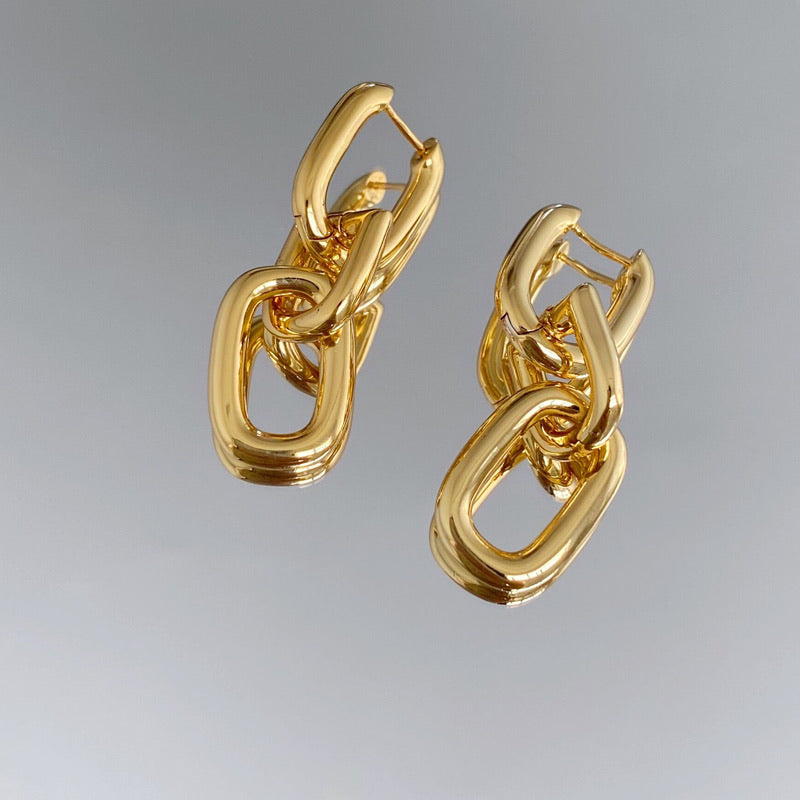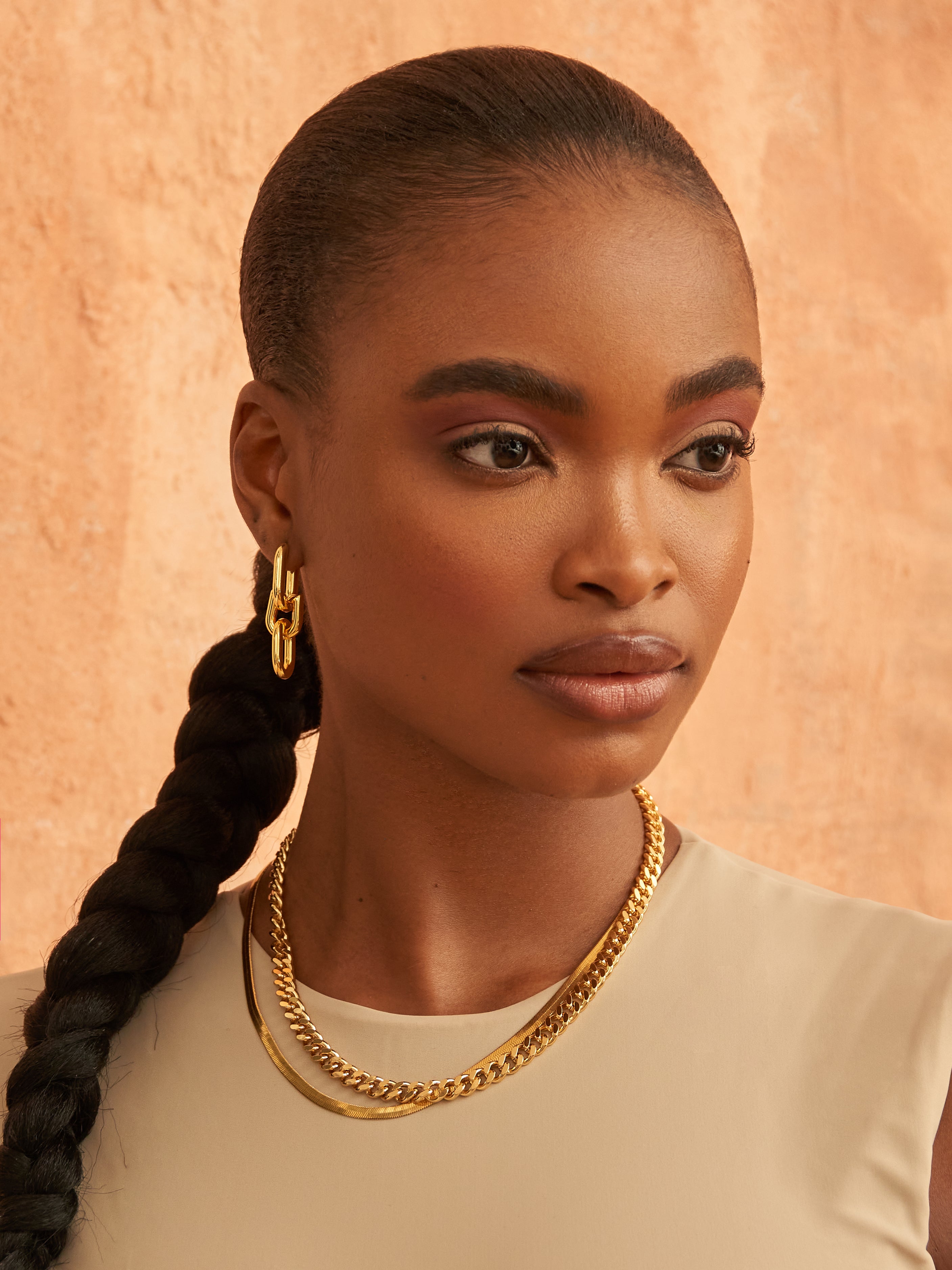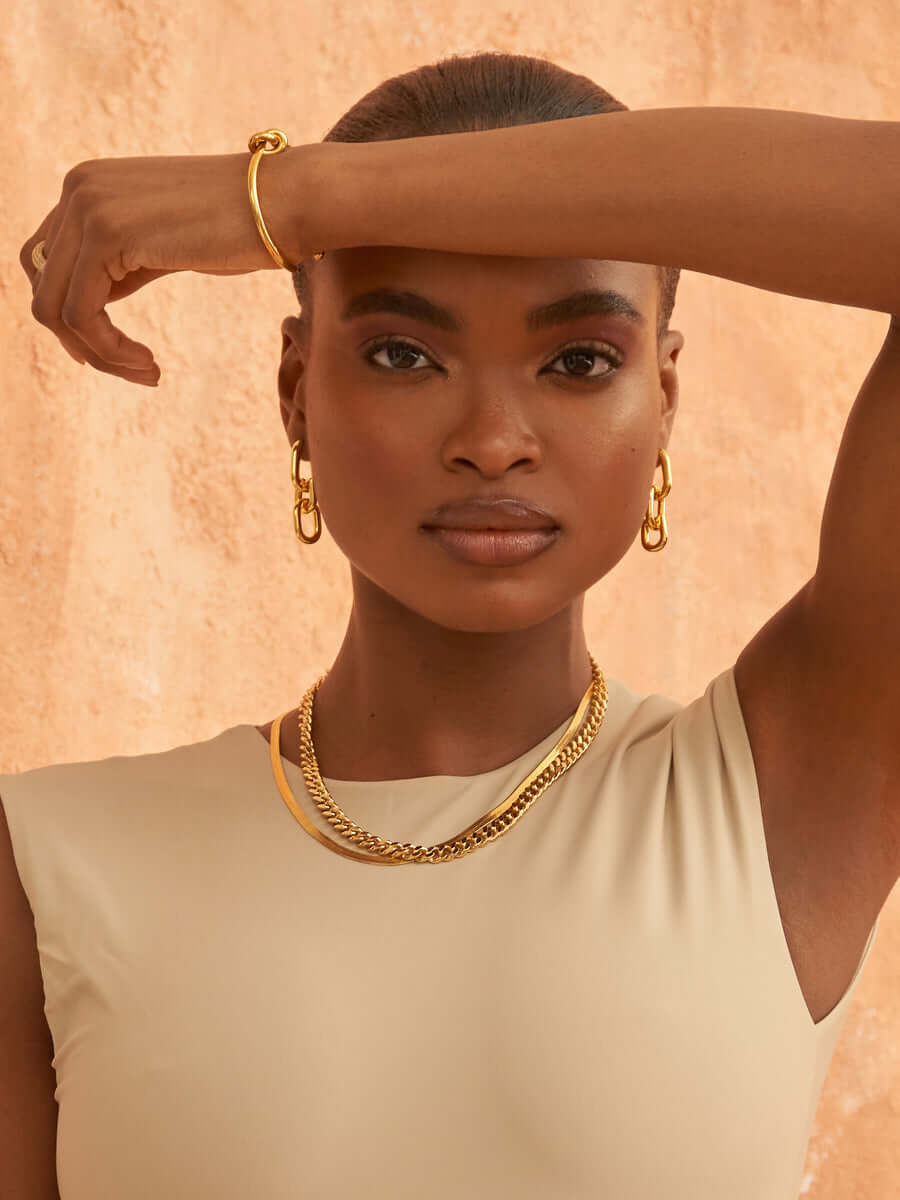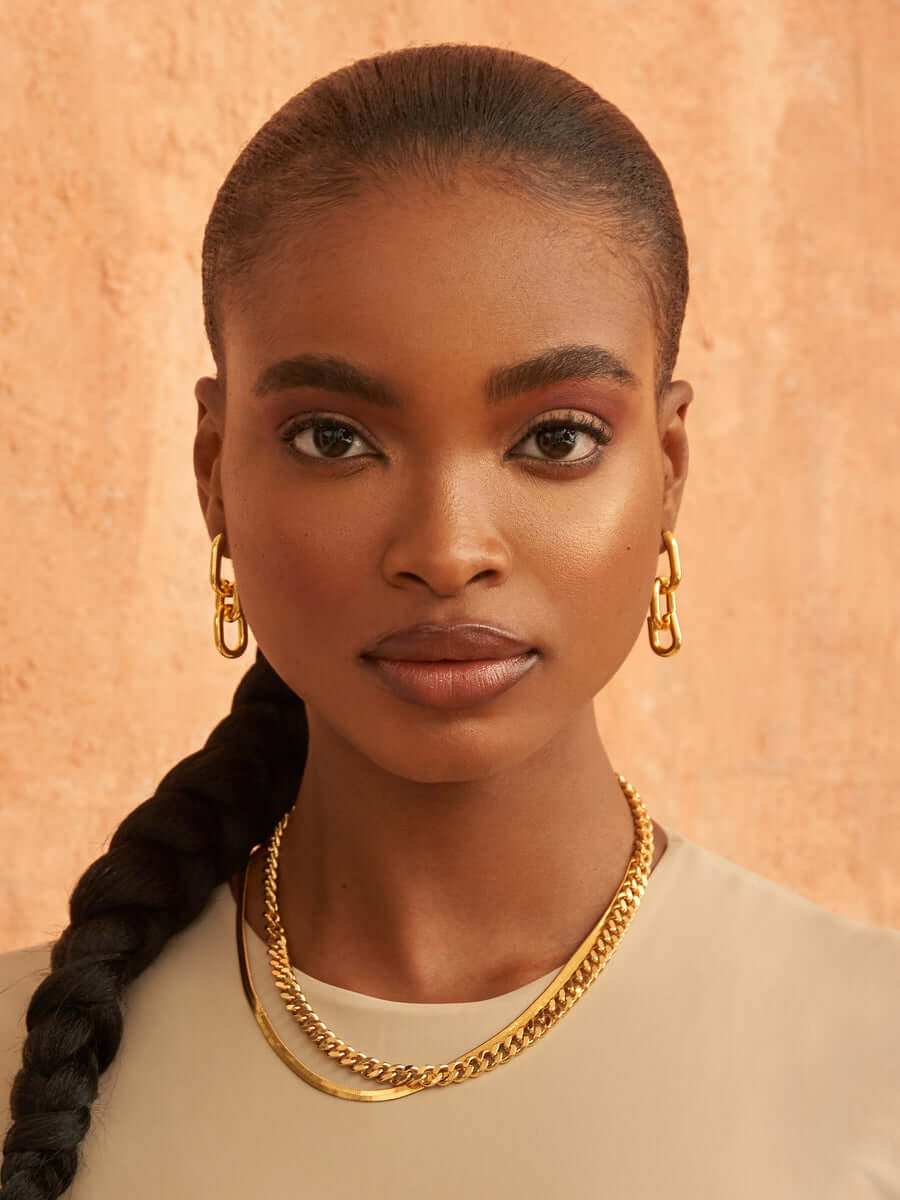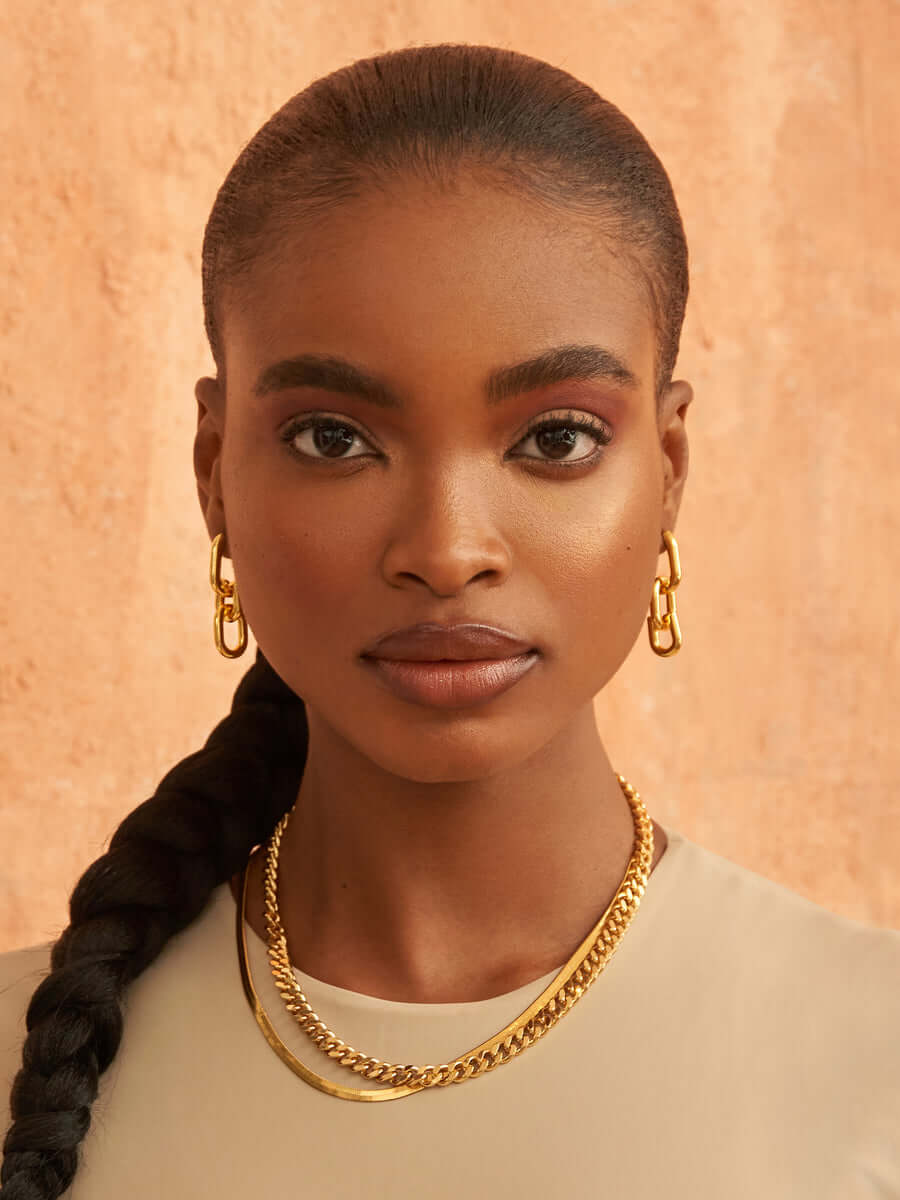 THE KANO EARRINGS
$47.00
Regular price
$79.00
PLEASE NOTE: ALL SALE ITEMS ARE FINAL SALE - INELIGIBLE FOR RETURN OR EXCHANGE
A pair of gold chain link earrings can pack a punch in more ways than one. The Kano earrings are eye-catching, stylish, and versatile. The chain link design gives them an edgy feel that works perfectly with jeans and blazers or leggings and leather. Refresh your jewelry collection with a pair of gold-plated drop earrings that can pair with anything.
Features:

Available in 18k gold plated brass
20mm in length
Lightweight
Drop chain shape
Made with love to last
Earrings with Edge
The chain link style can look grungy, urban, or couture, depending on what you're wearing and your attitude while wearing it. A design as gleaming and flawless as this lends itself well to a variety of looks. To wear them to their best effect, compliment them with gold-plated bracelets, necklaces, and rings, as well. Cohesive accessories will add another layer of refinement to your ensemble, no matter what aesthetic you've adopted for the day.
Top Quality Accessories
These gold-plated drop earrings are made with longevity in mind. The style is timeless, and they'll last long enough to become a classic. They're lightweight and dangle just enough to provide a hint of drama.
Our Care Page offers information and tips for maintaining your jewelry. Shop now and order the Kano gold chain link earrings to freshen up your accessory collection. Take a moment to explore the rest of our jewelry selection for gold bracelets and statement rings to match.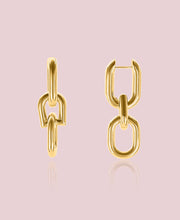 THE KANO EARRINGS

$47.00

Regular price

$79.00