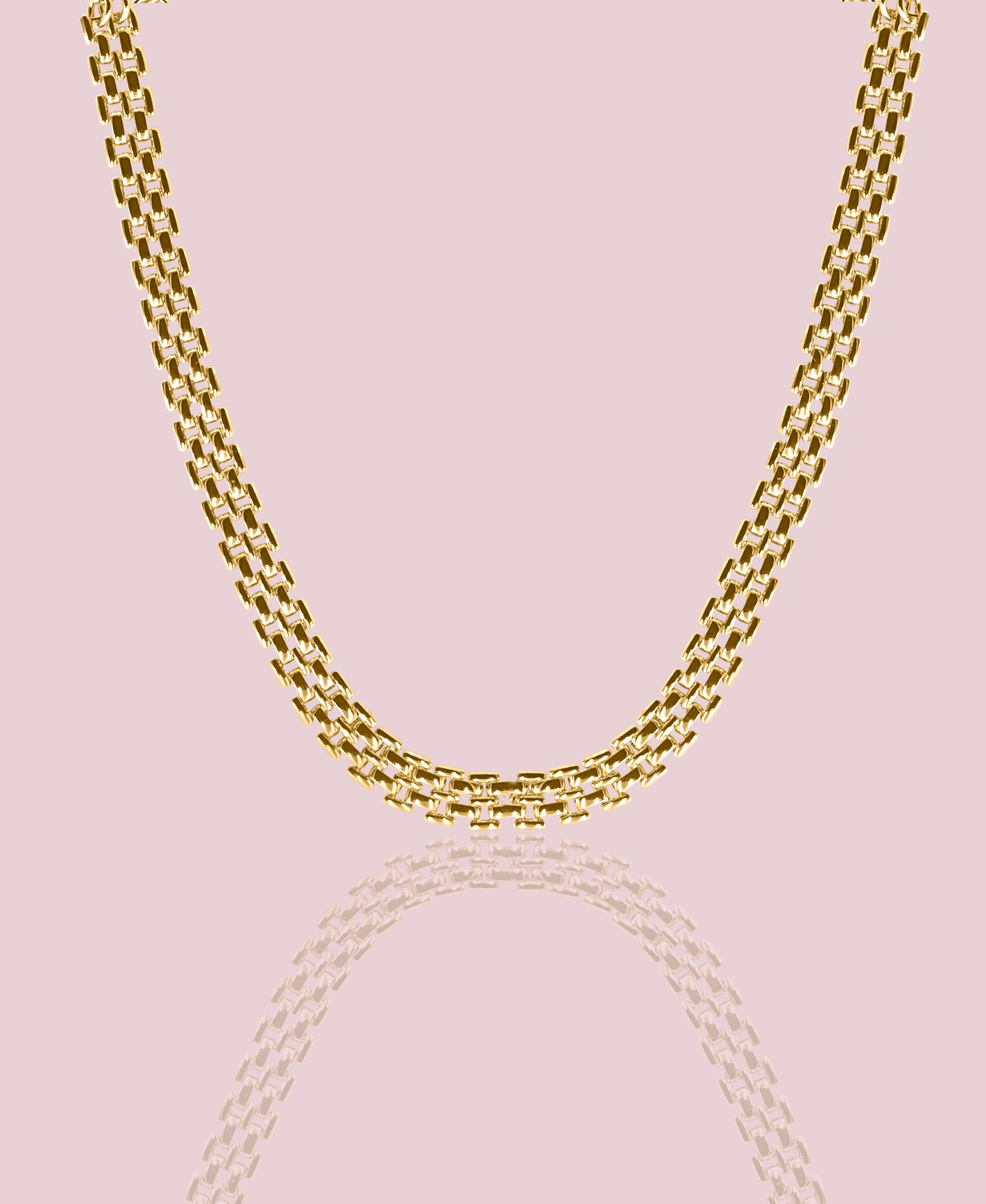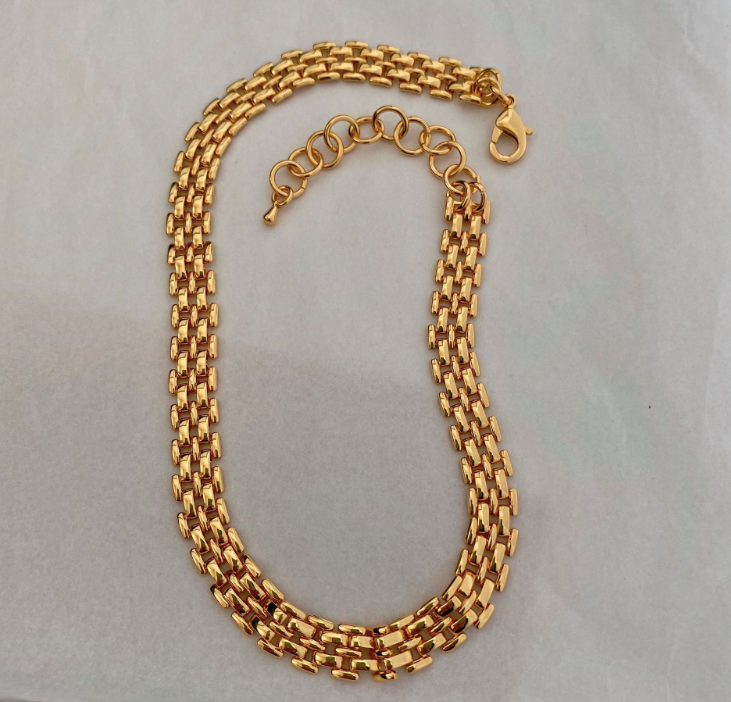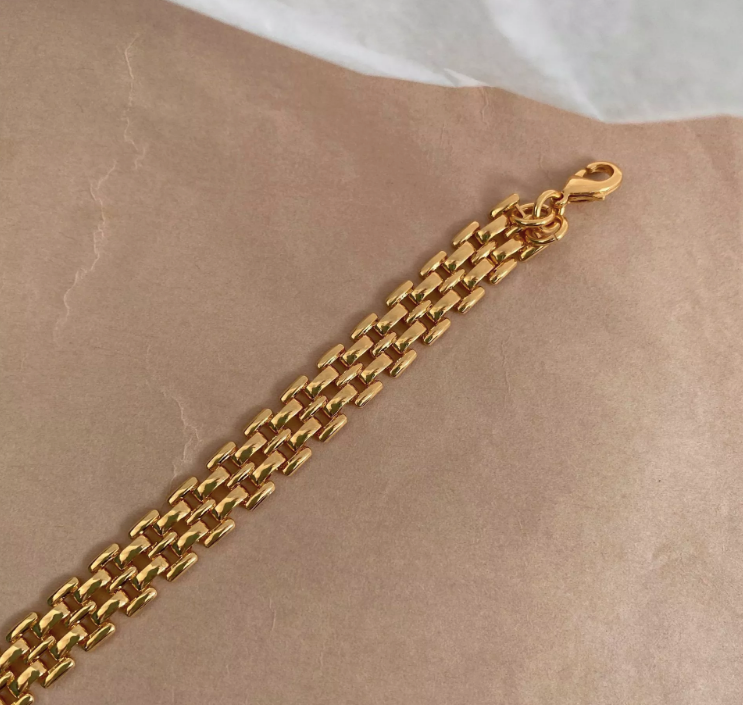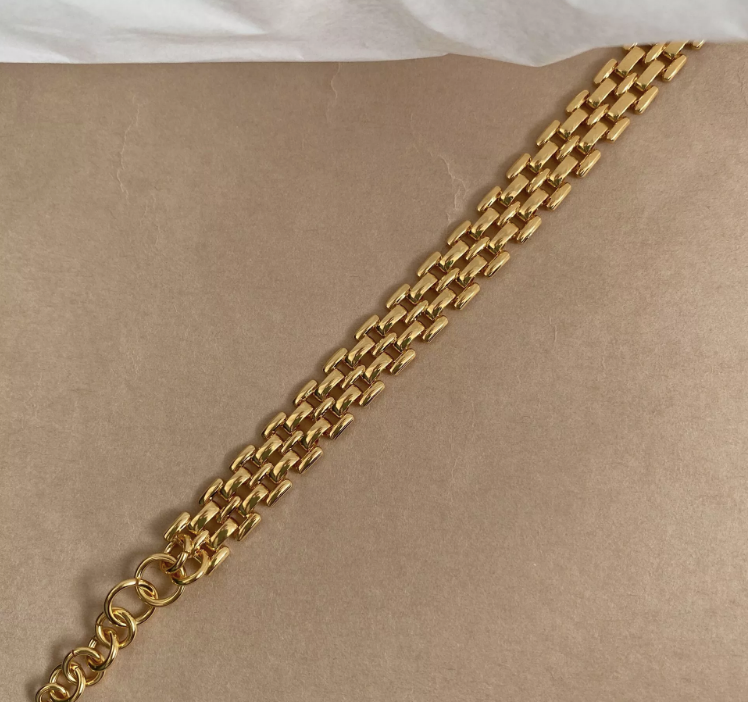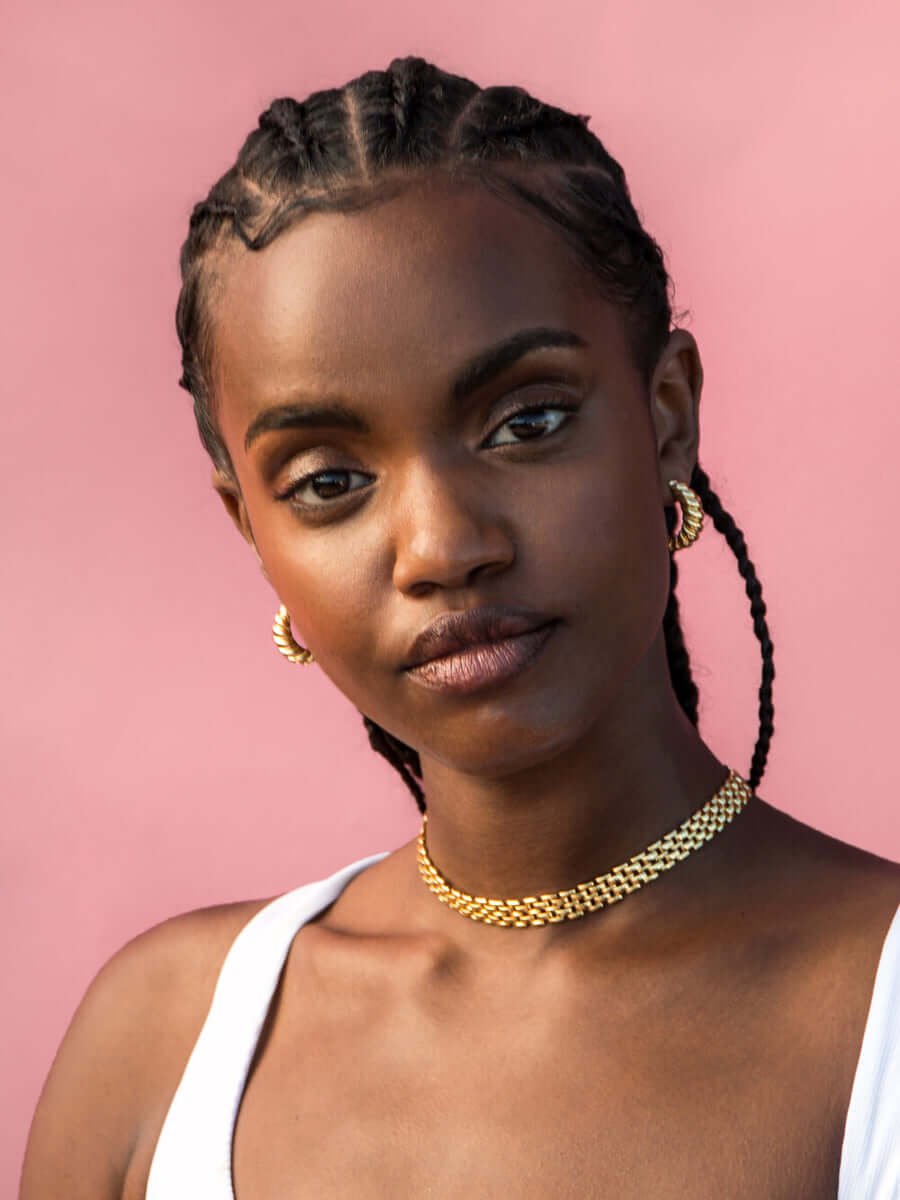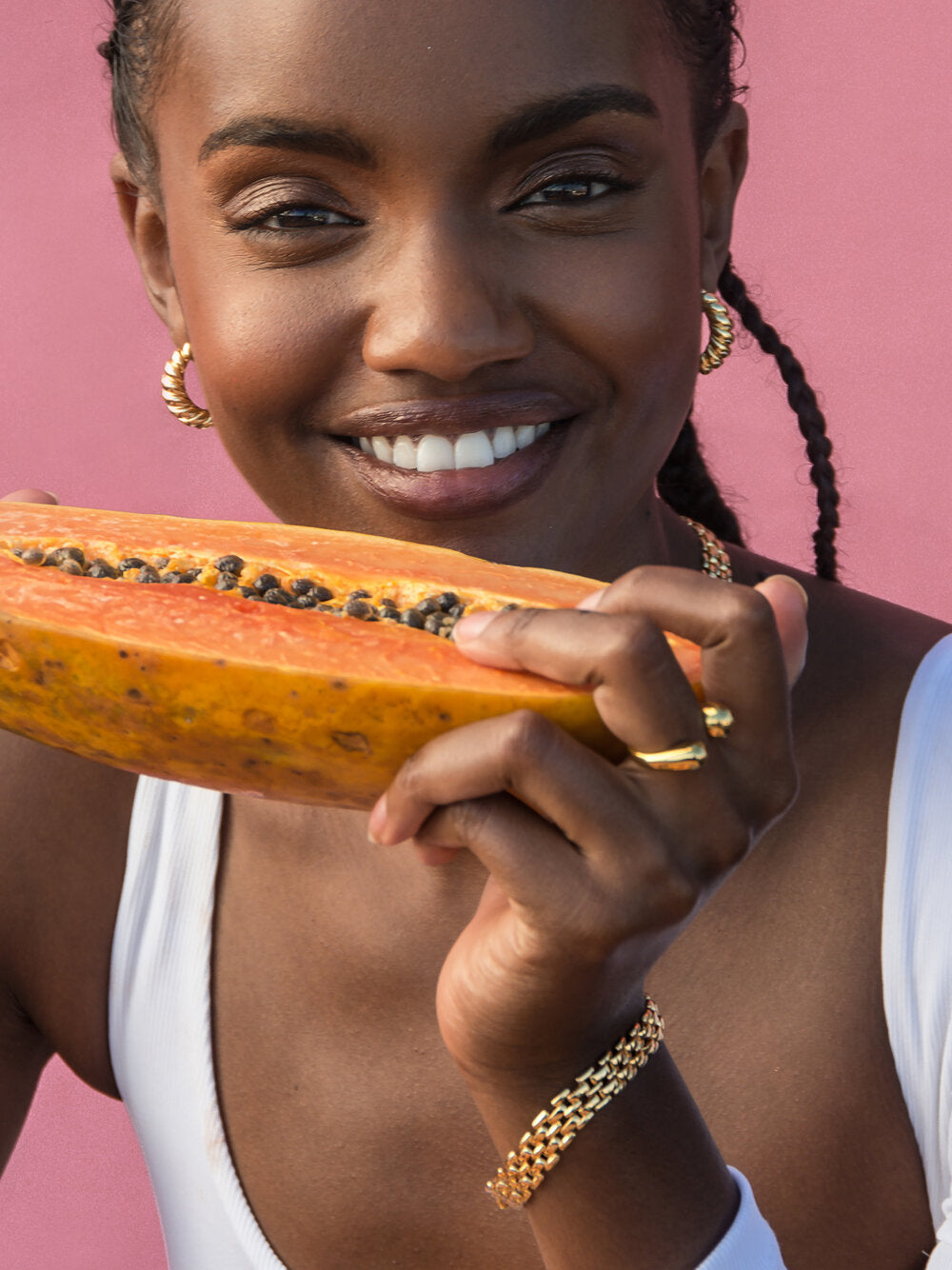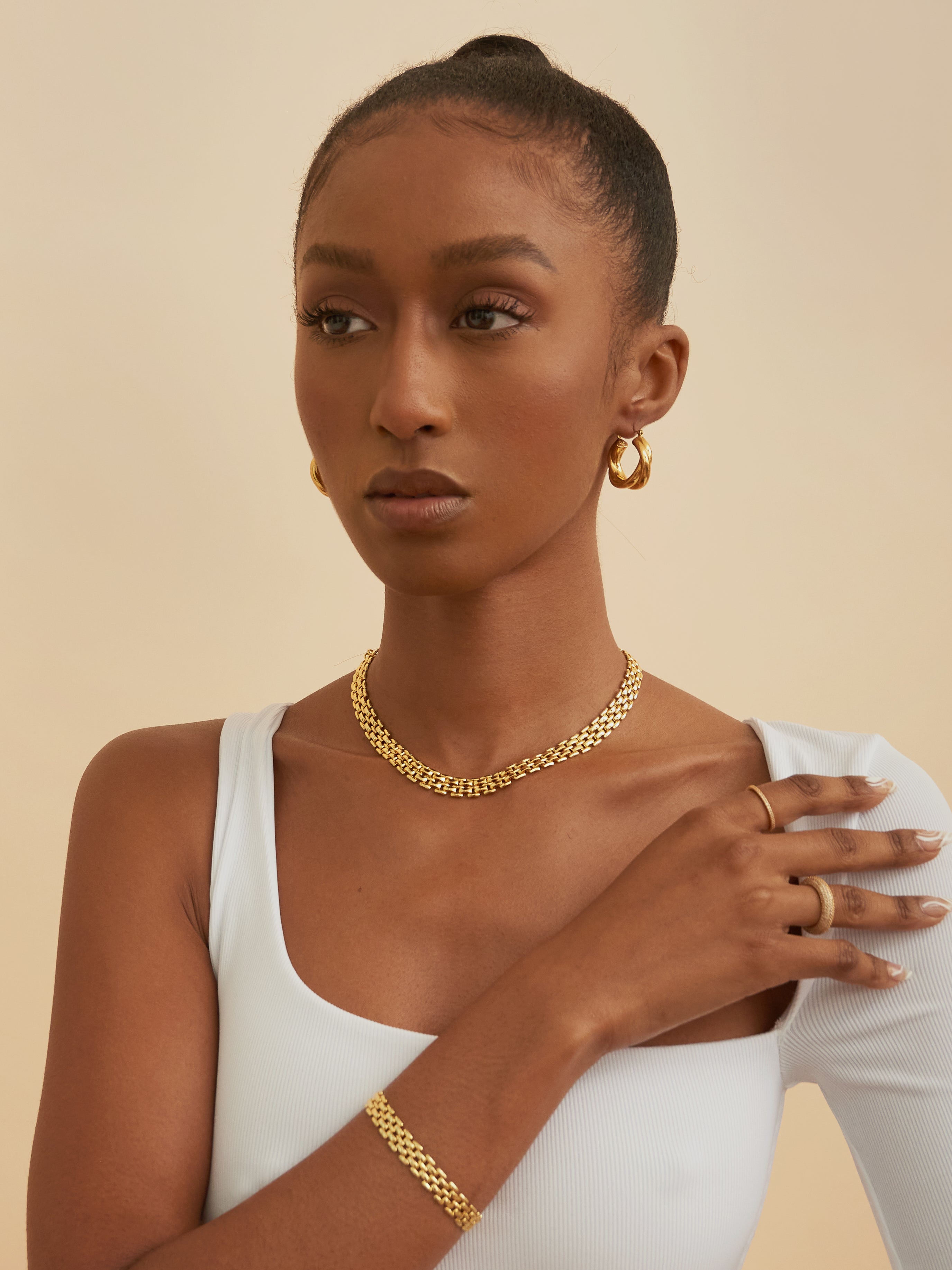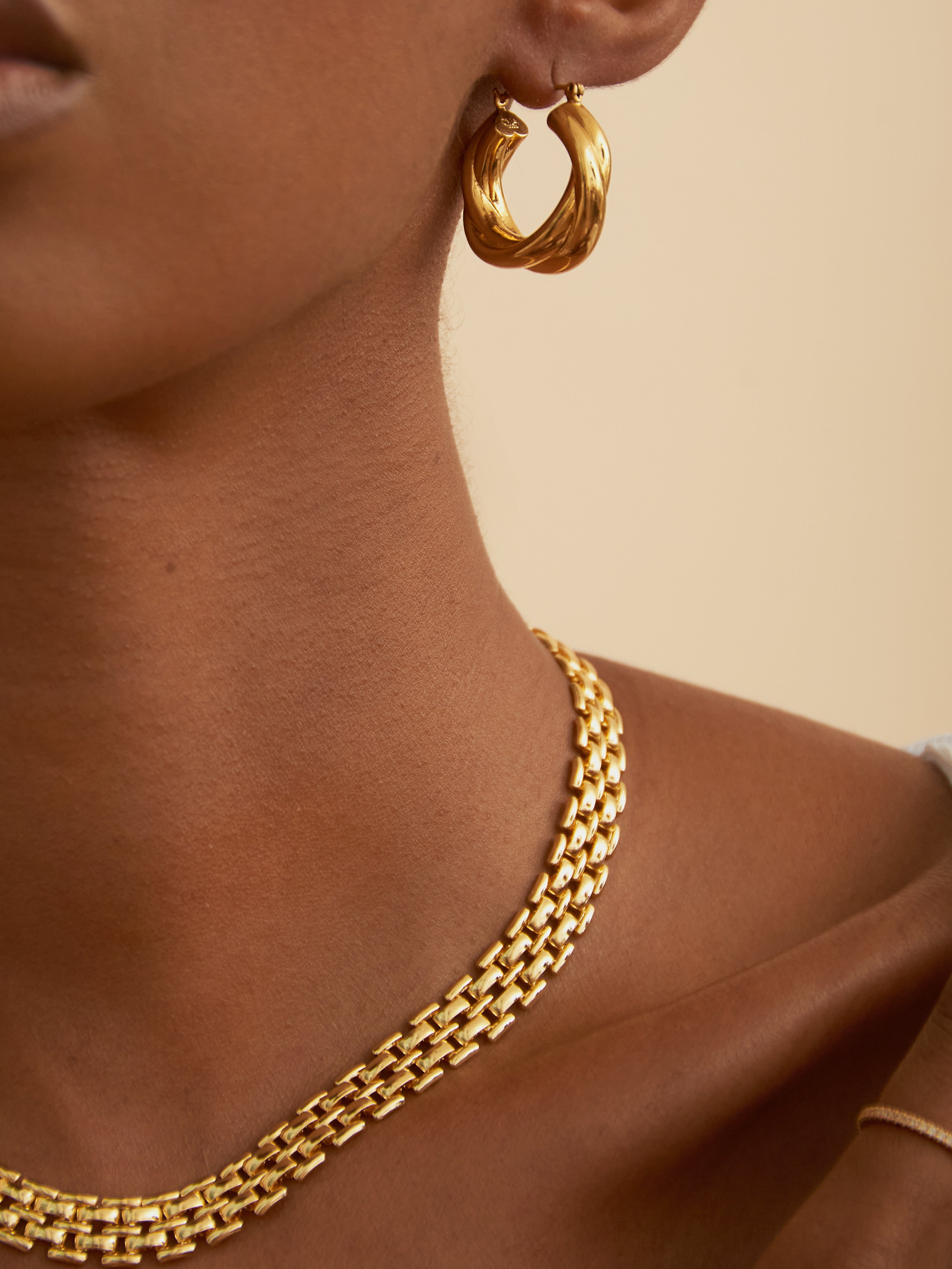 If it looks familiar, that's because this gold chain choker was designed with vintage timepieces in mind to reflect the bands they were made with in the past. An incredibly unique twist on the classic gold plated choker, the Osaze design sets itself apart from the rest without being overly distracting.
Timeless Design
Few things are more timeless than a gold chain choker necklace. They're given as familial gifts in many cultures all around the world, and chances are you have an old one stored away in your jewelry box right now. They're classic pieces due to the fact that they look great paired with any outfit and for any occasion. This gold plated choker is no exception — it puts a modern twist on the classic design you know and love, remaining trendy yet refined.
Throw it on with some gold hoops to pull an entire outfit together for a day out, or wear it all on its own with jeans and a basic bodysuit. It would also look great stacked together with other gold necklaces. The combination of possibilities with this chic necklace is as endless as your fashion imagination.
Features:

Available in 18k gold plated brass 

Dimensions: Length 14.5" / Width 9mm



Lifetime product guarantee 
Long-Lasting Wear
At Oma The Label, we are dedicated to creating affordable pieces for our community with an end goal of diversifying the fashion industry. While our pieces are more cost-friendly than other small businesses, it does not mean we compromise on quality. This gold chain choker is plated with 18k gold and a brass base. Our pieces are designed for long-lasting wear, but if you have any questions regarding care, please visit our FAQs page.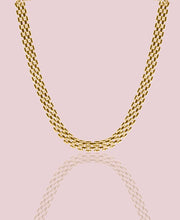 THE OSAZE CHOKER